Kae-in: "It's not always going to be a life of clear skies. But even if I encounter darkness, if I go with this man I can muster the courage to walk through."
I've been anticipating this show with all excitement since I'm a certified MINHO fan. I've been waiting for his next project and was very intrigued knowing his going to play a "gay" role. This is very interesting for him to play since it's opposite of his character in Boys Over Flowers. But it turned out that his character really is not a "gay" and far to act like one. There are just certain circumstances in this series that was seasoned with malice and the "hidden agenda" tactic hence the plot of being pretend gay.
This series indeed started on a very slow pace for me. But I really learned to love how it started to build up as each episode progress and that same love helped me to disregard whatever bad side this series had. I think, Episode 3 was the turning point for me. I've never laughed and enjoyed any PT episode as much as Episode 3! It cracked me up big time and everything went uphill from there. But I may just add, I slipped down that hill in Episode 16. I love Lee Min Ho, so all the flaws can just go down with me!
One of the things that I really loved about this Kdrama is that the lead characters started on being friends and really was able to get to know each other's TRUE character that lead to LOVE. I truly liked Jin Ho and Gae In's interactions as they get to progress from friends to more than friends. They really planted the seed well inside my system though it really took a lot of nurturing before I finally saw the plant, I mean pairing, and appreciated it. Who can deny the chemistry? Not me.
I was really trying to adjust and kind of prepared my heart since I'm so used and so in love with Lee Min ho's pairing with Ku Hye Sun. There are certain scenes that I was completely taken aback and totally surprised especially with the GAME OVER KISS. That's really one hot, truly unexpected kiss scene that caught me unprepared enough and blew me off!! My Gu Junpyo – Geum Jandi heart shattered. But knowing Lee Min ho, he eventually proved that being Jin ho in Personal Taste is "just a job" that he really wants to put his very best effort to and showcase his talent as an actor. With that, my heart became WHOLE again.
Personal Taste taught me to appreciate each and every character. It taught me to HATE In Hee like no other Kdrama villain has ever made me feel!!! To be honest, In hee's character is so effective that whoever actress who played her is worthy of a trophy, or is it too much? She truly knows how to put A in HATE!!! So bravo to WANG JI HYE for making me hate In Hee to the core!
Son Ye Jin is one of my favorite Korean actress having watched and loved her movie "A Moment to Remember". That movie made me cry a river of tears! I never thought that that movie is capable of breaking my emotion. As Park Gae In, I couldn't think of any other actress who would be able to pull off this character. Being a veteran and A-list actress that she is, for me, she has proven her versatility that she can actually act naïve and dorky, be funny and at the same time act vulnerable. She made me feel Gae In's pain and happiness. She made me understand that a woman is capable of changing to become better despite the hurt. That being your TRUE, IMPERFECT, unselfish, dorky self, can make a man like Jin Ho fall for you big time.
Director Choi Do-bin showed another side of being gay. That this person can still have dignity and still earn the respect of the viewers. I am one of those who feel for his character. Who can't help but sympathize with him, a person who is longing to be loved. Although letting go is the hardest thing to do, I'm glad that he chose that path. I believe that's one of the best way to show a person your love, giving that person happiness though it hurts in your part. At least Do-bin is not as selfish as In hee.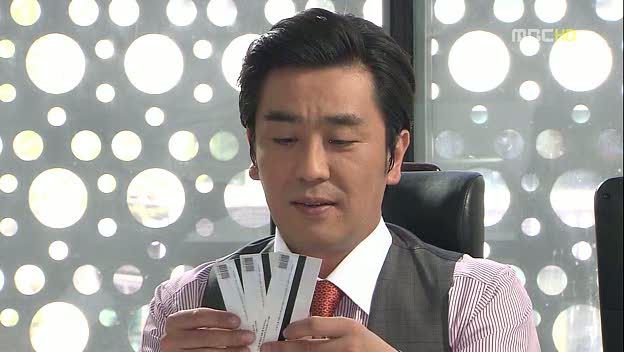 Sang Joon and Young Sun. As much as I want their characters to end up, I think what I really love about them is that they never failed to make me laugh. I just love Sang Joon PERIOD, and I forgive him for what he did that made the Sang Go Jae angle off. I will forever remember how he acted as a gay in this series. I super laughed with tears when he acted gay while knocking at Jin ho's room calling him "JAGI" (meaning – Dear). LOL.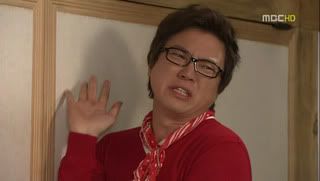 That's one of the few Korean word that I understood watching raw and in that particular scene, it speaks VOLUME!!! Even his hand gestures made me crack! Young Sun, on the other hand, is the perfect best friend a girl can ever have!!! Her chemistry with Sang Jun is worthy enough of another Korean drama couple. It's just sad that her character is married. Because if not, I would whole heartedly ship them!
Han Chang Ryul. I'm happy that he turned out to be a better MAN in the end. The heartache that he caused Gae In at first was a complete turn-off for his character but I love how his character grew. How noble of him to think of Gae In's happiness that he even came to a point of giving her up for Jin Ho and also have the courage to fight for her when he thought Jin Ho is up to hurt Gae in too. I think he's sincere with the fact that he wants to protect Gae In and that he doesn't want her to be hurt, yet again. As my feelings for Chang Ryul does a see-saw effect, hating him then loving him again, I'm thankful that in the end, he stood up and become better. What a character CHANGE, thanks to Gae In.
Lee Min Ho, BRAVO! I only have praises for this guy! He really improved a lot, acting wise. And he could never have looked HOTTER as Jeon Jin Ho in this drama. Every time he smiles, my heart becomes uber happy.
Min Ho does not only have the looks, but I believe he also started to prove that he can REALLY act and be better at it. The kind of acting that is REAL and GENUINE, the acting that made me feel his character. Being with a top caliber actor like Son Ye Jin, it must have been tough for him. But I'm really impressed that he was able to blend well with Ye Jin and he was able to create a great onscreen chemistry with her. He successfully made every emotional scene with Ye Jin so heartfelt that just by looking through his eyes is enough to make one cry.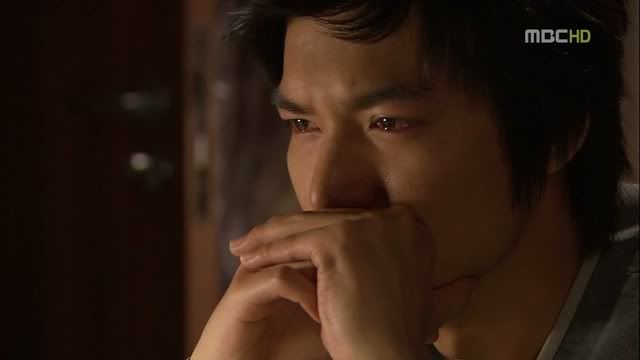 Having the mindset that WORK is WORK, Min Ho was truly in control of his character and made Jin Ho REAL and loveable. Min ho made me want to wish to have a roommate and namjachinggu (boyfriend) exactly like JIN HO! LOL. A girl can dream.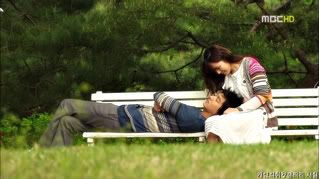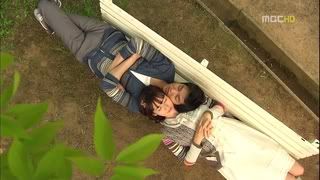 Park Gae In and Jeon Jin Ho. What an onscreen pair! Overall, I really love their interactions. There were a lot of sweet moments (though i would prefer that they'd remove "some"). It never failed to make each PT fan happy. I learned to love Gae In's forecast, the insight of what she feels made me understand her more. The relationship was founded by friendship that even if there are misunderstandings, they knew each other well enough to straighten things and that they really make each other happy despite the hurt. I love the fact that there bonding moments are typical of what couples do making it more real and something all viewers can relate to and wish for.
Gae In is so blessed to have Jin Ho, it makes her dark night have a moon to still light up her dark surroundings. Who would refuse to have a housemate like JIN HO? It's like having a girlfriend and boyfriend rolled into one!! Moreover, I love the fact that they each learned from each other's experiences and circumstances. I believe Gae In taught Jin ho to relax and enjoy more, let down his guard and have fun. While Jin Ho taught Gae In to love her self more and not just simply turning her into a woman but teaching her how it is to really love and be loved. Way better than what she experienced with Chang Ryul. I also love their exchange of wit when they talk and bicker.
I have my fair share of favorite, memorable scenes. For one, the "role playing" scene by the Han River.
"No, love doesn't make you throw away your pride; it protects it. In the future, don't do that again. Don't believe anyone that easily, love anyone that easily… forgive anyone that easily. Please… be stronger."
The weather forecast of Gaein where she wrote it at Jinho's back. That scene made me realize that without any doubt, she has fallen in LOVE with Jin Ho.
"Park GaeIn's Weather Forecast: With the scent of lilacs tickling her nose, Park GaeIn is writing on her friend's back. Next, next life, when you're born again, please be born as a man who can love a woman. This has been Park GaeIn's weather forecast, from a Park GaeIn who is no longer interested in tomorrow's forecast scheduled to bring revenge."
The Thunderstorm scene where they slept together for the night is just sooo sweet! Because of that scene, I would want the weather to always have thunder storm, particularly at night!!!! Just to have that chance to sleep beside Jin Ho, him embracing me and feel his protection is way better than anything!! I love Gaein's forecast here:
"Using the thunderstorm as an excuse, I tried being courageous. However, you protect me with faith and trust. Did you really not understand my clumsy confession? This has been the weather forecast of a shy Park Kae-in, who hopes for rain again tomorrow."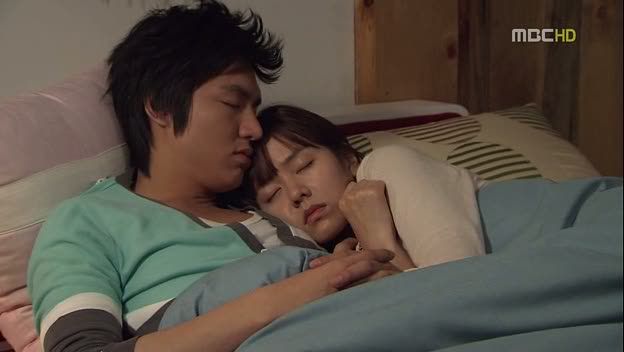 and this is what I'm talking about. Gaein, I SECOND THE MOTION, let it RAIN with thunder!!!
More than the sweet gestures I love the exchange of words more!! Hehe.. How cute it is when Jin Ho and Gae In are just doing what any ordinary couple do. Makes me want to take Gae In's place just to receive Jin Ho's care and love. Add to that, I super love their emotional scenes as well!!!! They always make me feel the hurt and the pain just by looking through their eyes, since I watched this RAW. Yes, live streaming and pure Korean! Addict much.
I will never forget how Jin Ho received Gae In while she's venting out her feelings in Episode 4. Minho's eyes there and his expression, superb!
To be honest, I was totally pulled by Minho that's why I watched this show in the first place. But it taught me to open up and accept this JEON-PARK pairing and learned to accept another kdrama couple that made me feel that love is really best felt when shared. Yes, Personal Taste is one typical Kdrama romantic-comedy with few recycled scenes. This series had great moments and failed in some. The potential of the story hit the wrong note towards the end. Personal Taste could have been one of the best out there since the cast were so talented. Sad, the writers and directors somehow were not able to use Lee Min Ho and Son Ye Jin to the fullest. Despite that, I like that this series does not have too much angst like usual. Since sometimes it drags the story line towards a heavy note, too much to bear for my taste. I laughed in most scenes here. That's why despite the plot, I still enjoyed Personal Taste. Who wouldn't, Lee Min Ho appears on MY SCREEN!!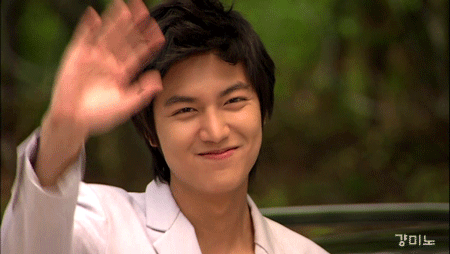 So this is my farewell to JEON JIN HO. I really fell in love with him! My Wednesday and Thursday will never be the same again! But definitely not a goodbye for Lee Min Ho because I know there's a lot in store for him. I think Ye Jin helped him grow even more as an actor. I'm willing to wait for his next project and embrace it with open arms and heart.
*Credits to Javabeans for English translation.