Here's my thoughts about my love for Coffee House as a whole and of course the EUNSOO ship (stands for Eun Young and Jin Soo) that in my book stands out as one of the most memorable kdrama couple to date.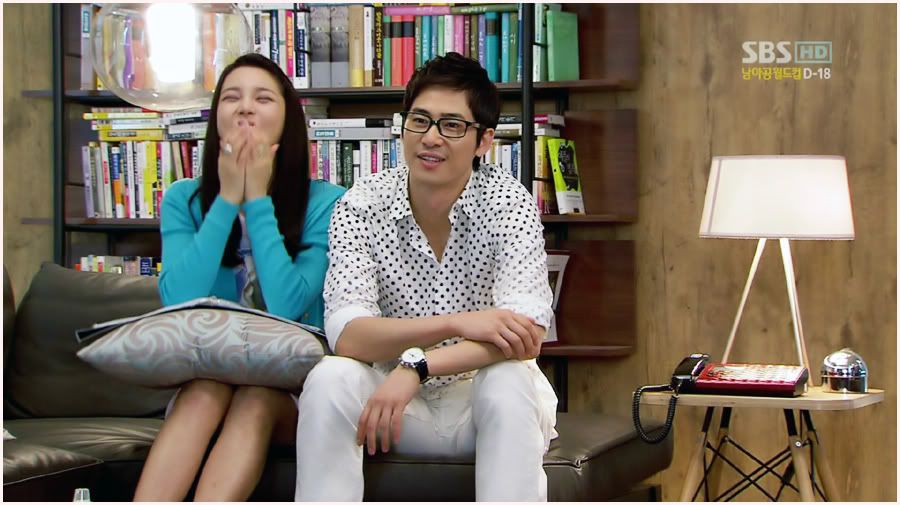 It's like a breath of fresh air watching Coffee House! I truly enjoyed every page! Savored it even.
At first, I was looking for just "another" Kdrama to fill my netizen life. I wasn't expecting anything. I just want to watch something that can lighten my life a bit and Coffee House delivered that just in time. I enjoyed the first episode and I find the characters all interesting. I stayed because this show can really make me laugh out loud, with tears.
Come episode 4, everything turned and I was completely hooked. I'm usually rooting for a couple in every series. But this show established a way of turning cliché and they managed to make the pairings uncertain, even until the very end. I was clueless of the OTP (One True Pairing). But good enough though, I didn't care much (at first) and still continued watching amidst the unknown. I guess I welcomed this idea. Little did I know, I was on my way for the ride of my Kdrama life.
The drama Coffee House is an extraordinary series and I never imagined I will be totally engrossed with it. I realized that more than the OTP, it is the story itself that made me involve myself. Voluntarily. Willingly! I've read interesting views, opinions, ideas that are amazing and brilliant. I'm in awe how my fellow CH addicts, you have to admit that YOU ARE, dissects almost every angle there is. I see them how they describe it and help me understand and appreciate Coffee House even more than usual. I guess this also has to be ascribed to the director, the scenarist and the actors who took part in this series. They were able to convey a story the way they wanted it and we, the viewers, was able to see their visions and feel it, or at least tried to. As for me, I definitely enjoyed the ride. I practically allowed myself to be dragged by CH, not even thinking of the bruises along the way. The journey was worth it and the scars it left I won't mind having it for a long time!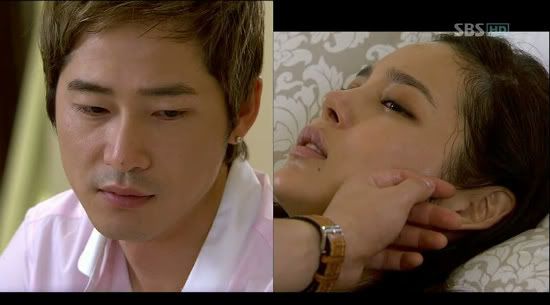 Honestly in this drama, I wasn't really rooting for a particular pair at first. I actually find myself rooting for each and every character, even JIN SOO at one point, despite of all his eccentricity. But I learned to love EUNSOO as the story progressed because of their chemistry and the fun dynamics they naturally have. I guess the uncertainty of the OTP not only brings a fresh feeling but it helps bring out the best of each lead, ALONE. I find myself loving Coffee House because of this.
It's really nice how the writer played out this story, making all the viewers wonder all the time, they always make us think to the point of making us crazy over it! The lingering questions were: Who is who? What is what!?! At the end of the day, everything made sense, at least to me. But I have to say, this also served as CH disadvantage.  Some viewers preferred not to think much.  Good thing, this series arrived during the time I love to think! Just in time when I want a new flavor to satisfy my hunger.
This series made me clueless, but at the same time the uncertainty of the pairings made it more appealing. For the first time, I truly enjoyed having myself been lost with the story. I allowed myself to just flow with it and take what is presented to me. It helps that Kang Ji Hwan is such a catch that Jin soo became more lovable when he isn't one of those Kdrama lead beaming with perfections, like a prince. Not that he isn't good looking enough, just that Jin soo is the damsel in distress in CH, a connotation mostly taken by a female lead.
The growth factor here is more on Jin Soo's part instead of the female lead. Not a typical component since I've watched kdramas having a knight in shining armor type of guy. Jin soo is far from being one since his character I find deep and troubled. I find him helpless, maybe because of his past that he can't seem to move on from. He seems to prefer to face life alone, denying the fact the he is in dire need of other people. He even preferred shutting the door when he thinks people are getting too close to him or whenever he lose control. But Jin soo's character of being unpredictable and crazy makes him unique and more appealing actually. Or I simply just became crazy accepting such a character! Heh.
In this drama there's no villain, per se. I think Jin soo really plays out the protagonist-antagonist role here, all rolled into one. Ji Won, the second lead guy, is not even close to being a villain. And honestly, Jin soo inflicted pain and hurt like no other villain could ever do or best do. What's worse than having the person who loves you dearly be hurt all because of you? Whether it's intentional or unintentional. And I hate the fact that Jin Soo really did hurt Eun Young in more ways than one. Just because he's selfish!! What a character to reckon with. Good thing though, there's such a thing as role reversal. When Jin Soo finally hit the road towards manhood, he surely did make himself worthy of Eun Young.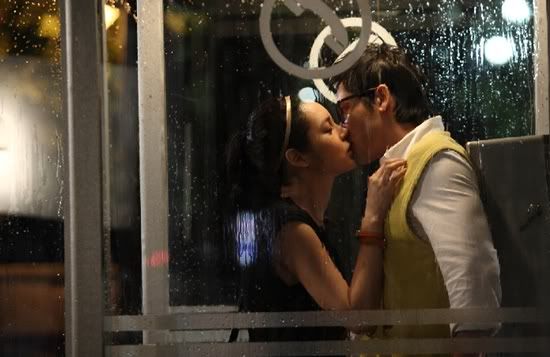 EUNSOO is LOVE. I'm a fan of Smallville Seasons 1 and 2. I guess Clark's speech describe EUNSOO's love for me. He said:
"There are NO words for it. The one you have, you TRUST it, you BELIEVE in it, you take a CHANCE on it, you are willing to SACRIFICE anything to keep it, no matter what the cost.."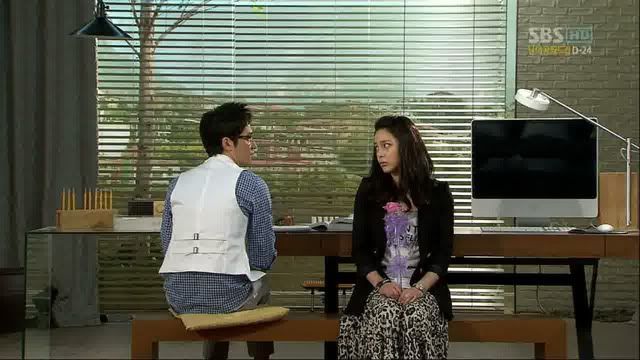 I love the visual representation here in Coffee House. It was scattered in most scenes telling the story in itself. I love that CH was able to tell a story MORE THAN WORDS can say. That with the brilliance of the acting plus the visuals can make the viewers understand and feel the character's emotions. Since I also watched this RAW through live streaming, it really does help a lot when the visuals blends well with the acting making a scene resonate on screen and simply targets the viewers hearts. It made us frustrated, crazy, and so looked forward to Monday and Tuesday to fly just about the moment each episode finish.
I remembered when the World Cup intercede and made all the fans and addicts of CH wait for two very long weeks just for Episode 9 to come.  But I guess, addicts can't be stopped.  Even with the hiatus, the CH family addicts never failed to stop from thinking.  Yes, we are crazy. Or I mean me.
For the first time ever, I became interested with the director and writer. I'm just a typical kdrama addict that usually ships pairings I love and care about it more than anything. However, this drama made me open up to newer things and learned to love the other aspect that makes a series possible. I love how PD Pyo Min soo directed CH and his personality as a director himself. I'm thankful for the interviews that I read opening up myself more to know PD Pyo. I love his approach to CH and I must say the writers or scenarist really made me love almost all the lines here. It's so genuine that it directly targeted my weak heart. Kudos to all actors! Kang Ji Hwan and Park Si Yeon really made me cry here and felt all their emotions.
Ham Eun Jung, as a rookie actress, has done a good job too as Kang Seung Yeon. I really find her endearing. She has been described as "foolish" and "stubborn" by Jin soo. Well, she is. But for me she is foolishly-correct!! I'm very thankful to her character because she had the most impact in Jin soo's life. I like her bluntness and her being true to herself most especially infront of Jin soo. Maybe that's the reason why Jin Soo listens to her. Nobody attempts to break Jin Soo's wall, but Seung Yeon did not care about that. She say what she feels, whether its right or wrong. Well most of the time she's right and Jin soo is super WRONG!!
I just love it that no matter how Jin soo treats her, she gave Jin Soo WORTH, he does not even deserve from her. Seung Yeon respects, trusts, and had faith in Jin soo when nobody else did, SINCERELY. I love Seung Yeon to bits!! I don't even consider her as a support in the story. She's as good as the lead. I'm not going to compare her to Eun Young because Seung Yeon stands out on her own, as herself. As a part of Jin soo's life, I'm glad they've met during the time Jin Soo needs to be AWAKE the most. Without Seung Yeon, I think Jin Soo will still be asleep in his own world crazily thinking what could have been. Kudos to Seung Yeon!!! She stands out among all the support a lead can have.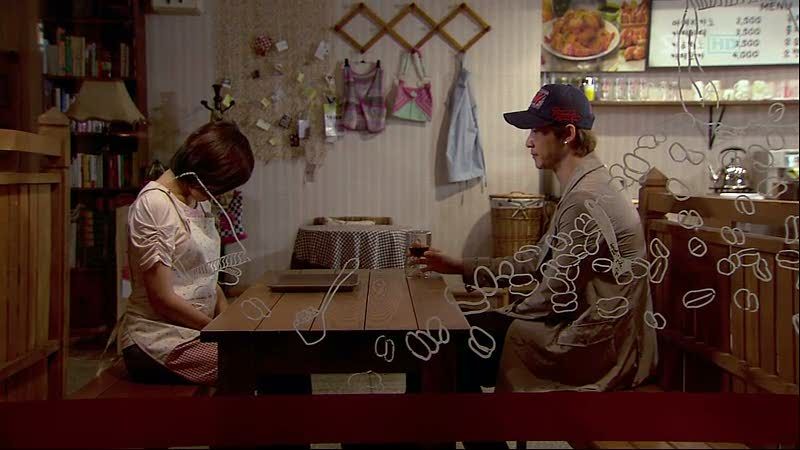 If you are the type who is OPEN and ready to take a story OUT of what you expect it to be, then you will enjoy Coffee House. It's not just about LOVE but I believe it's also about LIFE, in general. You would not see moments peppered with sweetness here like we used to in a romantic-comedy genre. Don't even expect much! But you will see a kind of love that is not just a feeling, but something deeper than that. That decisions made here is not only because you are in love but considering every component, a very mature take on love. No sweetness overload here or display of affection sort of thing.  But this series can just make you feel the LOVE even without these scenarios we are so familiar with, that brings this show on another level, IMO.
I think as you grow up, your views change. In Coffee House they delved with adults who are ready to take a bigger pace in their life. So decisions are more mind over heart at times, though the heart prevails in the end. We are all human and we need love and happiness. This series proved that sometimes, no matter what happens in your life, there will always be ONE person who can make you feel that life is so much better with. That you are willing to take a risk, get out of your own world and let someone in.
This drama really taught me a lot and took me on a different ride that I truly enjoyed. In spite of all the frustration and the craziness that goes with the territory ones you are hooked. BUT over all, this series has a beautiful story when you just let it flow. That ones you just let the story unfold, you can just enjoy it as is..