I've discovered such brilliant actors this year and I'm just a happy camper!! Not only are they so good in acting BUT they have the looks to boot. What more can I ask for??
Mr. Voice himself, LEE SEON-KYUN, as Executive Chef CHOI HYUN-WOOK spiced up the kitchen of PASTA. Or more like ignited the flame, and made Pasta such an enjoyable watch. Atleast for me. His shouting-angry voice surprisingly became music to my ear. Yes, I wouldn't mind working in such a chaotic kitchen with his voice beaming through my ears, EVERYDAY.
I really don't find Seon-kyun that handsome BUT he's very endearing nonetheless. There's something about him that is so likable. Maybe it's really his manly voice and the way he acts that makes him stand out.  He was able to create a chemistry with Gong Hyo-jin and made their scenes giggle-worthy!
And as the tough, smart, proud Executive Chef of La Sfera that was driven to sacrifice his own profession for the sake of the woman he truly loves, made him appealing! I think this series will be a reminder that Seon-kyun will forever be my dearest CHEP.
KANG JI HWAN, I'm simply in awe of him.
I remember him do a cameo role as a doctor in the series "Save the Last Dance for Me". I find him cute back then, a little chubby but adorable. Then came Coffee House, which you probably know by now, has successfully stolen the number ONE spot for my favorite Korean Drama Series of all time. I think one of Ji Hwan's dream role (so to speak) finally came true as he gave birth to the character LEE JIN SOO.
To be honest, I'm not a fan of Kang Ji Hwan. But he made me adore him and be mesmerized by his acting. I never thought that I'd be moved by him, heart-mind-soul. IMO, he's one of the most genuine, talented, smart actor to date. He can literally make ANY character come to life from head to toe. He not only contributes his acting to a series but he also shares his OWN ideas in every scenario. Ji Hwan even makes his own props just to convey his characters' persona. One example would be, he dyed his hair in Coffee house. Not to display that his character has changed but to visually represent that he's ready to settle down and get married. Such a brilliant display of creative juice.
As Lee Jin Soo, Ji Hwan made him lovable despite of the uber frustrating, eccentric, infuriating persona. Imagine us gritting our teeth because of Jin soo's ways and I personally want him to suffer big time. Such a first for me to feel for a LEAD! Ji Hwan can really make his audience go madly crazy with mixed emotions splattered about. He can make you feel angry, sympathetic, frustrated, happy ALL AT THE SAME TIME!
I know, crazy.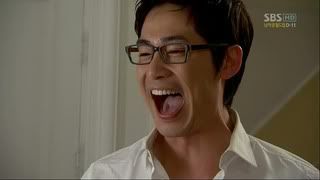 This may not resonate to everyone and I respect that. To each his own. I personally think Coffee house is not for everyone since it has its own distinct flavor. But once you love this, it lingers.
Moving on. Kang Ji Hwan is the best actor discovery this year. And since he can make me laugh out loud and cry endlessly with just simple lines like "be happy", he's one actor I'd stalk from now and forever. I mean it.
LEE SEUNG GI is marked as Dae Woong in my heart.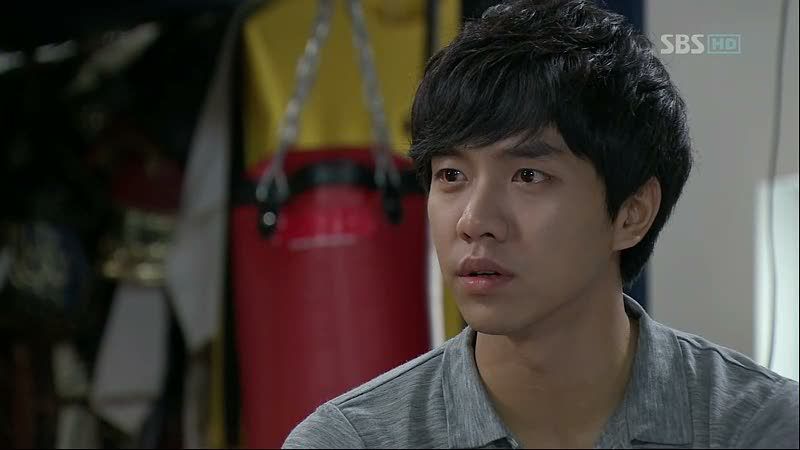 I'm surprised myself that I became a Seung-gi fan after watching My Girlfriend is a Gumiho. I believe Seung-gi is a very unique actor out there. He has this incredible light that can make anyone endear to him as time pass by. He's not that good looking BUT he has the beauty that grows in you the more you watch him. I have observed that. Or maybe his character as CHA DAE WOONG is really ideal and he successfully made Dae Woong HIS OWN. The progression and growth of Dae Woong was captured by Seung-gi immensely. Just right for my taste. And his chemistry with Shin Mina is off the charts. They are simply adorable as the HOI couple. I can't help but giggle and just enjoy the sweetness.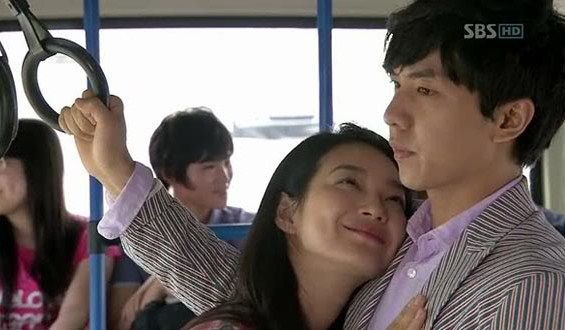 YOO AH IN simply rocks my world right NOW.
He just recently portrayed the role of MOON JAE SHIN in the drama series Sungkyunkwan Scandal. IMO, he stood out in that series and made thousands of heart happy. Including mine. He's the ultimate knight-in-shining-armor, the guy who'd protect you at all costs, a shoulder to cry on and the toughest jerk with the weakest heart, when it comes to girls that is. Hiccup! I enjoyed SKKS mostly because of HIM! Heh, fangirl much!
I don't know much about Yoo Ah In so I'm uber glad to encounter him this year. He's such a delight to watch. I mean, I've seen characters out there similar to Jae Shin but I think Yoo Ah In has a gift that makes such a persona still lovable. Someone you can't hate no matter what. He can make a jerk transcend to such a weakling smoothly. My heart simply melts everytime he smiles. Who wouldn't? That shy smile of him, PRICELESS!
The year isn't over yet and I have my platter full already. With this guys beaming with such great talents, the future of Kdrama is so bright!! And I'm all aboard in any project they are in.