I'm really anticipating this series because I grew fond of Jang Geun Suk when he played Hwang Tae Kyung in the sweet, romantic-comedy series You're Beautiful last year. When M3 was announced early on, I just know I'm aboard this!
Geun Suk's character is the lead singer of a band much like in YB. But he's with Moon Geun Young now and I think they both have shown good chemistry so far. I find them adorably cute together!
First Impression: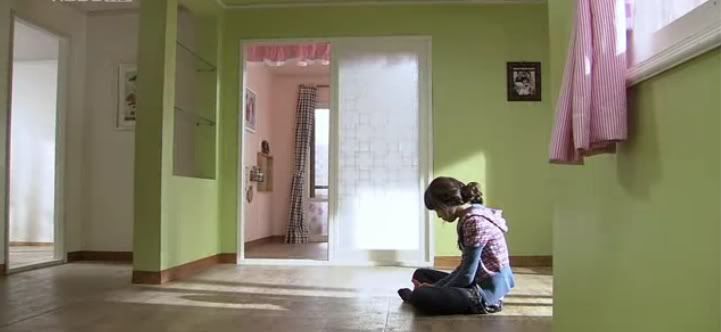 WEE MAE RI aka Mary is an optimistic girl. Despite of the domino effect days she had, 10 counts seems to bring her back. She moves on with every struggle and looks forward to life with a smile and tears on the side. Difficult but admirable trait! Mae Ri is a drama addict just like me and most of us. And just like a typical Kdrama, she happens to have a runaway father. Debts are piling up, Mae Ri's belongings have been ceased and she's about to loose her apartment soon.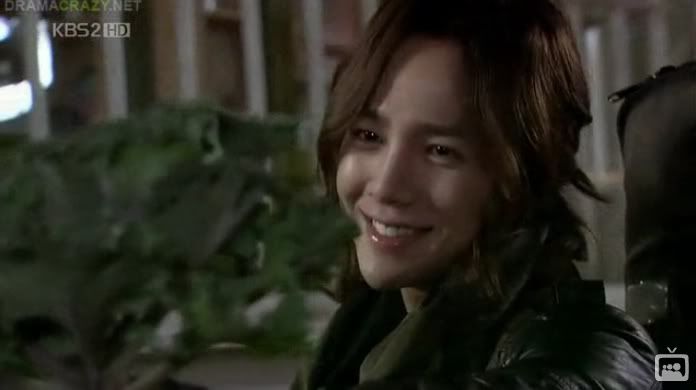 She's at a very difficult road when KANG MU GYUL came in. Just to add another wood into the fire.  He is free-spirited, amiable,huggable lead singer with a cat-likeish vibe. He's pretty much content with just his guitar and can sleep anywhere! Or is it better to say, he's now sleeping anywhere since he's a NPA. No Permanent Address. Their first meeting happened when Mae Ri slightly hit Mu Gyul while driving. It wasn't major but he's hurt. So Mae Ri compromised and let Mu Gyul stay in her apartment. But since he also has no place to stay, they meet again when he came barging in, drunk but cute! Heh.
Mae Ri's father found the ultimate solution to their problem. A mat-seon was set up by dad and his sunbae, Jung Seok. And of course, this is where JUNG IN enters. He's a rich son of a businessman and he happens to be the CEO of his own production company. As a director, he's on the verge of making a new drama and currently casting his actors.
Jung In did not meet Mae Ri as planned by their fathers. But a different circumstance lead the way. He helped Mae Ri when she was being harassed by an actor's manager who mistook her as a fan stalker. Not really grateful for the help she received, but then she still accepted Jung In's offer thinking of her situation with Mu Gyul. This first meet up is not really ideal. Bad impression for both, I guess.
Mae Ri's phone was damaged and dad called by the help of the hotel's staff. Dad finally told Mae Ri the truth that he has arranged for her daughter to be married. They were both on a fitting-wedding-gown-spree when Mae Ri detested his fathers plan. When Mary was about to leave far away from his father, she was stopped. I guess, this is the role of Mu Gyul in her life, to stop her from her tracks and offer a better road?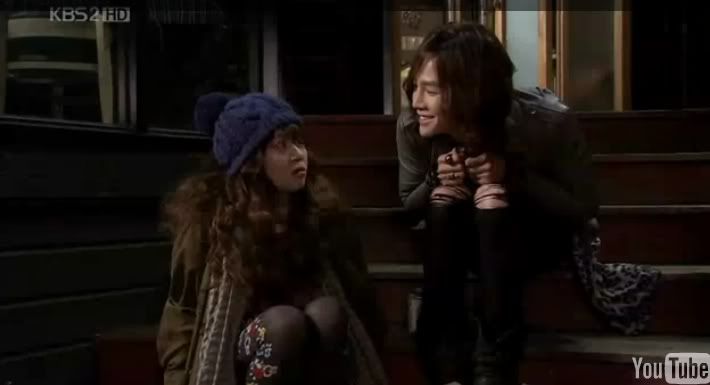 Mu Gyul seem to figure out Mae Ri well enough. Well, she's typical and all but Mu Gyul seems to know her. They all gather up for a drink when Mu Gyul's bandmate drunk state gets out of hand. They are all in chaos while his almighty sits around wanting peace.  When the police arrived, they all escaped but ends up inside a police station still. Good thing, Mae Ri is an expert when it comes to "dealing" with similar situations, having grown with her father's means. She eventually settled everything. Thank goodness for Mary!
On the other hand, dad called and Mae Ri is faced with a major situation again with regard to the marriage. They gathered and this time, they tried to figure out how to help Mae Ri. What's the perfect solution?
Mu Gyul.
They made a fake photo wedding shoot just to agitate dad a bit and stop his plans. It didn't work since Jung In's father really want this marriage. Mae Ri looks exactly like her mother and this back story is kind of interesting. I think, Mr. Jung Seok will do anything to have Mae Ri. When he talked to Jung In, they both decided to have room to think.
100 days have been given by both sides to make a decision. But Mae Ri decided to seek for Mu Gyul's help and make their fake relationship official. With much prodding Mu Gyul agreed with Mae Ri. They are now on for 100 days. Such a semblance from My Girlfriend is a Gumiho. This number seems to be very significant.
Mu Gyul warned Mae Ri not to fall for him. (Nice one!) And Mae Ri reassured that she won't since he's not her type. No worries there. They both know that fact, at least they both thought that way.
Dad is on with his plans and he even managed to make a schedule that will work throughout the 100 days agreement. There's no way of stopping Mae Ri to meet up with Jung In. The next day, we are all left with the cliffhanger having the two meet up face to face.
MY THOUGHTS:
At first, I thought I was watching a Tim Burton spin off of Corpse Bride! So the posters really had something to do with the first episode ha! I love Tim Burton so, I'd take this as a complement to his great works. And I enjoyed the Harry Potter-ish scene! Haha! What's up with that?! The first thing a drunk cat-like could think of a scar is Harry Potter!! Haha!
Okay, enough of that.
Jang Geun Suk's character as Mu gyul isn't aloof as Tae Kyung. He's actually very cheerful! I mean, whether his just giving out fan service or dealing with Mae Ri, he's not really on the dark side. But then his character is still intriguing since there's always something behind a smiling face. A rebel perhaps that's eking his way out? We'll definitely know more about him and why he formed a band and sticks to them.
Moon Geun Young is an actress I admire when it comes to acting and she's been carrying Mary well! She's vibrant and I like that. Her sunny disposition really brings the umph in this series. She can move me into tears too because you can just feel her emotions. I like that her character is not just someone who succumbs to her problem but fight the best way she can. She shows that she can definitely overcome all despite the hardships that comes with it.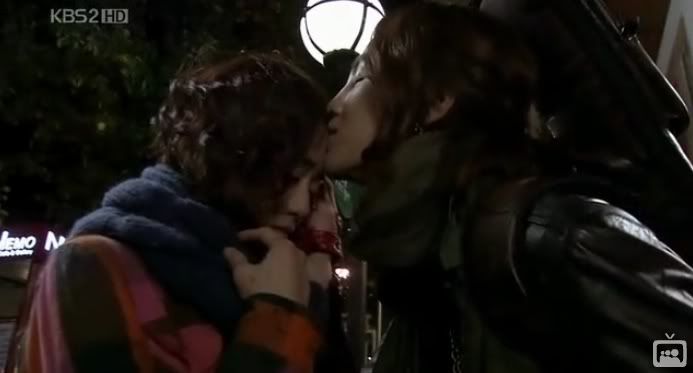 Together, Mu Gyul and Mae Ri makes the perfect dog-cat tandem! Haha! We know who's the cat, right? I love that they seem to be comfortable with each other as drinking buddies or simply just having someone with. What a budding relationship they are having!
My expectations for Jae Wook seemed to waver after watching him. He hasn't stand out just yet. I find him flat for a second lead guy. Though I think we'd see more of him this week. It's Monday tomorrow maybe I'd see him in a different light. I hope he'd spice up his character a bit. Not just another typical rich boy please.
I'm still very much optimistic with this series. Though my hopes and expectations are not that high anymore. I guess, I toned it down, for my sake and sanity. So far, I'm enjoying the interactions of the leads. And since we are just starting, a lot of things are yet to unfold and I'll look forward to that. I hope this is one series that gets better at every turn of the episode. Offering something more than what we have all seen.
And Jang Geun Suk, is just adorable. More of that smile please!
BTW, Geun Suk's hair, I think it's growing on me..