I'm back! Though this post will just be highlights and personal thoughts on the story 😀 You have been warned..
After the heartache that is Pil Joo, one has to move on. Hong's sisters really hit me hard on this one, among all their dramas I've watched so far. What else can I do? I'll just continue to enjoy the last four episodes. It's been fun recapping (& screencapping) this with dearest Yitiantulong. She will be closing this series, so watch out for it!
Anyhow, I really LOVE this song by Baek Ji Young entitled I Can't Drink. I love how heartfelt she sang it, its gripping my heart big time!
The news broke out to Pil Joo about Jin's heart condition. Pil Joo is worried, more because of the impact it will have on Ae Jung. But Jin is not to be discouraged because his weakness is also his strength. Yup, I'm referring to Ae Jung.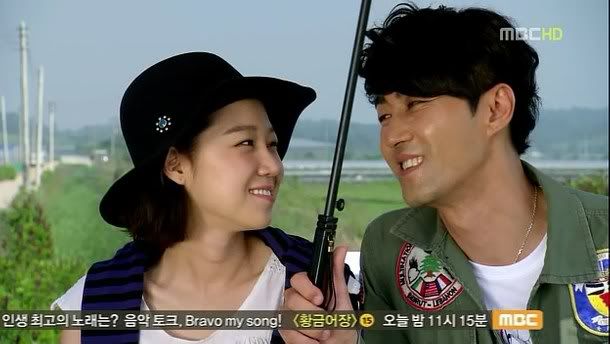 But a much bigger news was brewing in the midst. The headlines are all talking about Gu Ae Jung's mystery celebrity boyfriend. This show surely knows how gossip are spread, like wildfire. Just one match can definitely destroy a whole forest. Ae Jung and Jin had time to escape, even for just a while. But then, mobile internet can surely act as a catalyst as the news reached Ae Jung as well. Their sweet picnic date ended suddenly than Jin had planned.
The former Manager of the defunct National Treasure Girls even made matters worse. He was interviewed by the press and started to talk about Gu Ae Jung, destroying her reputation even more. I don't get why reporters can actually consider the Manager a reliable source worthy of an interview. But I think, someone had to spill the beans no matter how badly in turns out. It's sad to note that the industry also thrives on this. Celebrity gossip is a large part of the business since everyone always have something to say. Good and Bad.
Certain sacrifice also had to be made, by Ae Jung no less. She's such a noble woman that she can't seem to put the burden on the people who are responsible for her situation too. She prefers to carry the world on her shoulder, all by herself. I don't know why I can't sympathize with that. Maybe because I believe we each should be responsible for our own actions, especially when we make mistakes. I know that Ae Jung is naturally a good person, willingly giving her best to protect people she loves, though she suffers and the one who hurts most. Until when will she do this?? I want to slap her and say STOP NOW! But can't.. You see, she's carved that way. I just hope someone can save her, ASAP. And please, not my Pil Joo. My heart is broken enough to be broken again..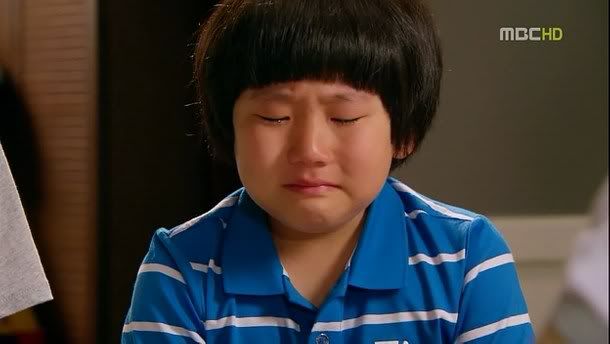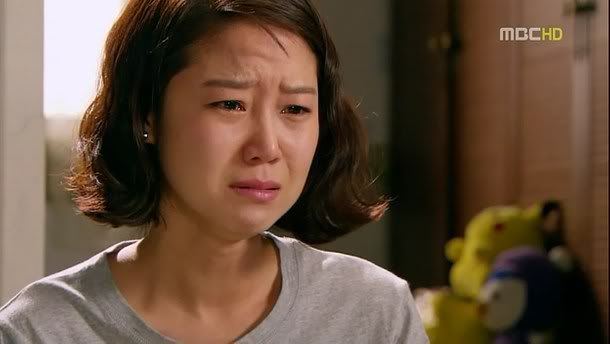 My heart can't help but be crushed to see Ding Dong cry!! OMG, of all the characters.. Why does he have to suffer too? Can you spare the boy, JEBAL?! My tears can't seem to stop as Ae Jung join Ding Dong, both shedding tears now. And this line really reflects how sometimes, bad things happen to good people, it hurts to hear Ae Jung say this:  "What did I do wrong that the whole country hates me? Did I do something that despicable? I was just doing my work diligently, smiling even when I felt hurt, and keeping that smile on my face. Is that a crime?"
Aww.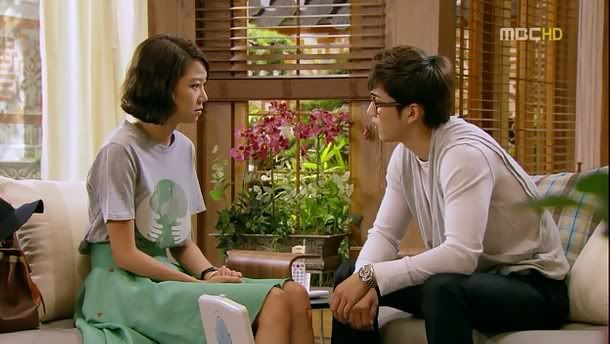 And just when I warned show not to let Pil Joo be Ae Jung's savior, he still came to view and rescued Ae Jung from a reporter! I can't do anything because Pil Joo is in love. *sigh* He then tends to Ae Jung's wound. Since he's the sweetest, charming second lead guy in Kdramaland this month, he proved why I love him by saying this words to Ae Jung: "Come out. Leave this strange land that only hurts you. Dokko Jin and entertainment industry may have moved you to excitement, but you were always hurt — it hurt you — and you're always preparing yourself to be hurt! If you need, use me to escape it. I'll help you run far away."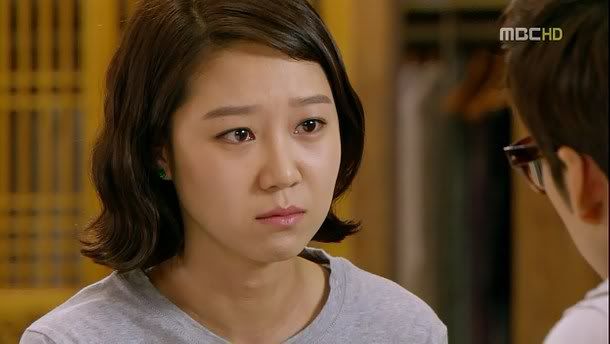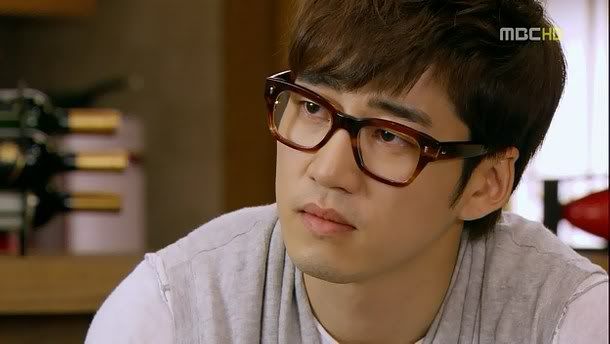 It hurts to hear him say that because she's gonna end up not accepting it anyway. And Pil Joo will just be there on the sidelines, watching her. What to do with you, heart?? *Picks up the pieces..*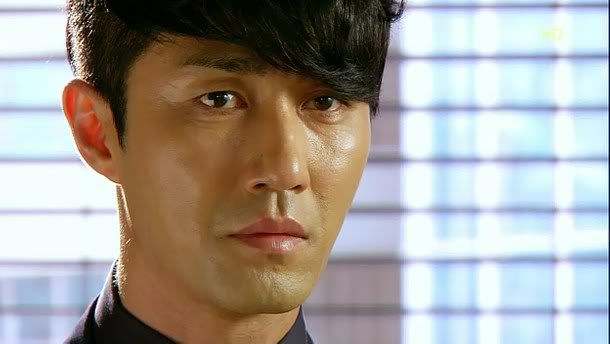 I'm glad that amidst the chaos, someone is sooo willing to step up! Now I can finally say I love Jin's character. A man should know how to protect his woman and be firm enough to handle everything. Kudos to Dokko Jin. Now, I want him to LIVE. Drama, don't you kill him!! *pleading to high heavens*
Not to neglect Pil Joo's efforts on the side. He has to receive credits in this post because he's been doing his best to protect Ae Jung in his own way. He set up a meeting for the original members of National Treasure Girls to talk and clear things regarding what happened 10 years ago. We all learned how Ae Jung protected them against the harsh news media can bestow and suffered because of this. How can Ae Jung be the one to receive such a bad reputation when all she did was goodness is beyond me. She doesn't deserve all the humiliation. Ae Jung is so hard working that she should be well compensated. Reality is a rough road taken.
Dokko Girls all over are proud because Jin is surely showing us the "greatest love" of all.. cheesy.. But his love for Ae Jung is indeed the best love. That is showing her that he can live for her and do everything for her. His surgery sure has a low success rate, roughly 10%. But Jin's love for Ae Jung will give him strength to endure. I'm loving how he's giving much effort just to be with her.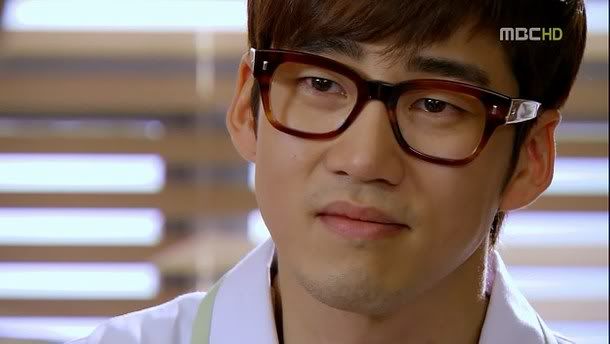 I think my Pil Joo heart has totally shattered! The pieces cannot be put back. My goodness.. Why is he inflicting pain in his own self?? Aigoo. It pains me to hear how sweet he is until his last goodbye to Ae Jung. I need to quote sweetie Pil Joo:  "You said that running away isn't protecting. If the thing you want to protect disappears, and you want to run away… I'll be your excuse." Aww. *tear*
Moving on. Jin suddenly had a heart attack. His surgery is moved sooner than expected. While he was struggling, Ae Jung was preparing for her live show. Unbeknowst to her, Jin is being rushed to the hospital. Ae Jung was caught by surprise as the news was flashed in her own show. She wasn't able to response well enough to continue with the show and left immediately. But the hospital was swarmed with reporters that hindered her to get in. I don't understand why there's no VIP access in that hospital that she is forced to use the main entrance. Isn't there any way in?? Hospitals do have entry points, not just one. But then surely show is using this to mean the obstacle Ae Jung has to go through to reach Jin.
We are in for a wonderful finale then! How that will turn out is remained to be seen. 
Personal Thoughts:
I still am trying hard to let go of Pil Joo completely. I'm trying to move on but he's giving me reasons to stay because he's being sweet. But then the focus of the story is far from him. And to be honest, I'm loving where drama is right now. I'm excited to see the finale. I know that Jin will definitely live. Drama will not let him die! (Down on my knees, praying..) Though I'm enjoying how big the stake is, because we are on the life-death line once again. I'm feeling a "My GF is a Gumiho" vibe here. Looking forward to what the Hong Sisters will offer this time around.
CREDITS: Dramabeans for quoted English translations 😀