Clock: We began our Anatomy series with two articles last year and it's about time for an update. The year is only half done but enough dramas have aired so why not? We are going to talk about our memorable kisses of the first half of 2011.

Leila: Time does fly ha?! I can't believe we are doing this again.. Reminisce time for me!! Loveit!! I'm actually anxious about what you will come up this time around.
City Hunter
.
Clock: Now, 3-step bulb kiss doesn't quite roll off the tongue easily, does it? But what does roll off Lee Min Ho Lee Yoon Sung's tongue? Nana's? Okay, I'm not going to be a bad girl but that kiss was kind of hot, wasn't it? Well, Yoon Sung did his part and opened his mouth and kissed her till he was out of breath. I mean, it looked like he had missed lunch AND dinner! And for Nana's part? Well, she parted her lips which is at least something when it comes to Korean drama kisses.
Plus it came at a crucial point in the story so it worked. Definitely one of my favorite kisses so far – partly because I'm a Hunter-Nana shipper and partly because I want to kiss Lee Min Ho too… oops! Did I say that out loud?
Leila: OMG!! I was literally an arms away from my laptop with hands on mouth.. Shoot! Up until now, Min Ho never fails to make my heart stop whenever he has this scenes.. It's like a replica of the Game Over kiss.. only better because I love how he stopped (to breathe) and pulled Nana to his embrace afterwards.. that got me more than anything..
Lie To Me
Clock: Considering we write posts about Kang Ji Hwan's big feet and his uberhottness in a drama that might never see the light of day, it's no surprise that we are Ji Hwan-biased here.  The Karaoke kiss somehow came from nowhere and I had to fanwank to explain it but the Cola kiss was awesome! Yes, the sun came through the window and almost blinded me but there was passion in their eyes, lips and tongues (?) doing gymnastics, participation by both parties (yay!) and later that night,  me having a wonderful dream starring my one and only sexy oppa. What's not to love?
Leila: I haven't watched this in its entire episode.. just this video clip at YT.. and it cracked me out big time!! Ji Hwan is the craziest man out there! LMAO 😀 Thanks to our sponsor, Coca Cola, for bringing us such a wonderful Kdrama moment! The kiss was definitely sweet.. though the light is kinda distracting at first.. the follow up kiss made it better..
I Need Romance

Clock: One thing I miss in Korean dramas is watching couples act like stuff  goes on down there in their loins. In six episodes, there have been more kissing scenes in this drama than perhaps all the other 2011 Korean dramas put together and I am not complaining. But the kiss that I care about the most is between Sung Hyun and In Young.
After a year of working together, Sung Hyun is no longer her subordinate and on the drive home, lets his body take over his brain and plants a big, fat, wet one on her. And she responds – with tongue. Gatta love the tongue (yeah, I sound like a perv but whatever). And after the kiss what does he do? He caresses her face so darn affectionately. I wonder how many nights he'd stayed up imagining that kiss. Poor sod will soon get his heart broken but thank you for this kiss! And I hope to see more in the future.
It's at the 8:58 mark.
Dream High
Leila:  My SamMi still has my most memorable kiss to date. It's sweet and just right for both. Simple yet truly captivates young love. Sam Dong's love is just too strong, distance can't waver it..
49 Days
Leila: I have to admit that Jung Il Woo really did rock with his chemistry too with Lee Yo Won! And I love that they're the one who had the most kiss in this series, despite of Jo Hyun Jae on the side. Can't complain though because Il Woo didn't make me feel like he was kissing his older sister. But more like kissing the love of his life.. Kudos!
Best Love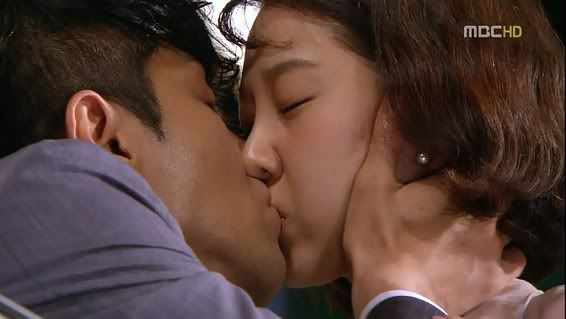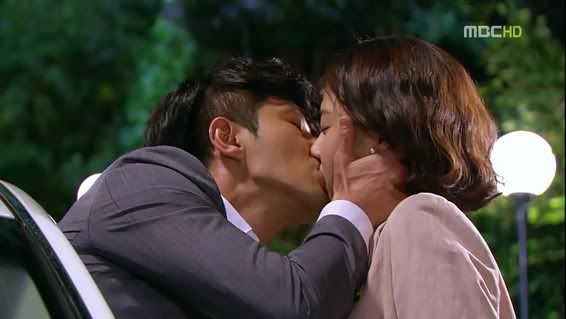 Leila: How can I leave this one out?? I can't seem to find a video from Best Love! So good thing I have an archive for them. Cha Seung Won and Gong Hyo Jin surely did share some onscreen smooch. Thanks to Cha Seung Won, the kiss is made extra ordinary. I think he feels it more than Hyo Jin.. But who knows right??
I just love this scene the most because I truly felt Cha Seung Won's JIN character here. He was in his car, crying thinking about Ae Jung. He thought he lost Ae Jung for good. And then Ae Jung came out, cupped his face by the window while he's tearing up inside. Then, for a moment, he looked at her and shared the most heart tugging kiss in that series..
Those are the kisses we've cared about so far. But what about everyone else? Please vote for your favorite kiss of 2011.