Music is a driving force for me. Dream High was totally off the charts and Heartstrings is moving towards the same road too, with melo on the side.. Is it going to live up to my love for PD Pyo Min Soo's creative juice? Or is it going to be just one of the many out there?
I heard a song from Maroon 5 in Episode 1. And since I love that song, I'd share it with YOU. Here's I CAN'T LIE.. I feel the mood of the song, that I think fits this series.. So enjoy!!
FIRST WEEK HIGHLIGHTS: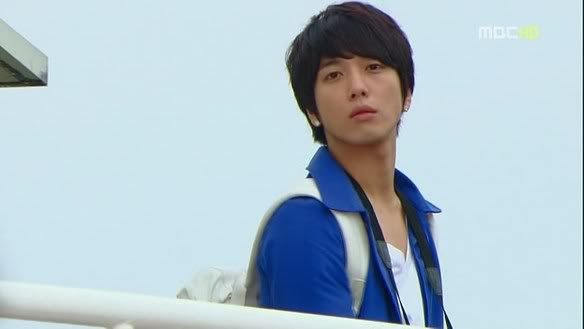 Lee Kyu Won (Park Shin Hye) is a free-spirited girl, tough yet with  a marshmallow heart. She has been raised by her grumpy, traditionalist Grandfather who also served as her mentor in playing a classical Korean instrument. Kyu Won's relationship with her grandfather has loop holes that she tries to deal with, every single day. On the other hand, we have Lee Shin (Jung Yong Hwa) cold, aloof, campus hearthrob who happens to be the lead vocalist of the band The Stupid. He doesn't like attention much, and declared he's tired of girls confessing to him their feelings of affection. He blatantly rejects every single one, like what Kyu Won have witnessed.
Our guy has given his heart to someone else, someone older than him. This woman happens to be Jung Yoon Su. And since we are on a "melo" territory, some spice has been introduced. Kim Seok Hyun is a musical director who shares a bitter past with Yoon Su. Looks like their hearts hasn't moved on and both are harboring some form of hatred with a pinch of love still, on the side. The adult love line will provide us with angst as good as the youth OTP. I find this angle interesting.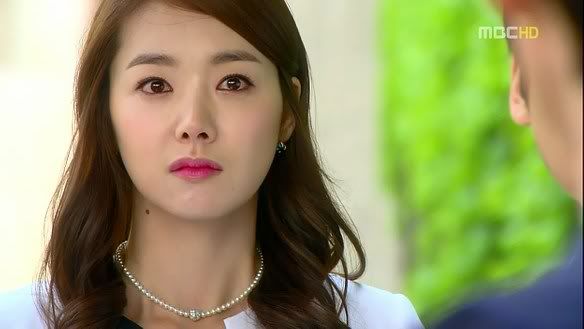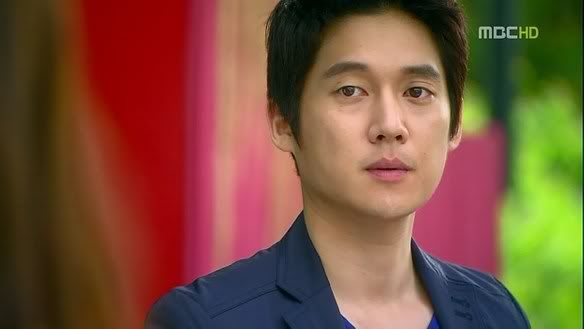 Shin and Kyu Won studies in the same university. They also happens to have the same class. But since our lead guy is only focused on his own world, he's too preoccupied to take notice of anything that's out of his range. However, something came up that made their world collide. Kyu Won happens to be helping her Professor who is currently confined in a hospital due to cancer. She made a fund raiser together with her group, The Windflower. Kyu Won had asked The Stupid band to play alongside them, just so tickets will be sold more.
It worked as planned. But Shin did not appear on the said event. Kyu Won was pissed. And to add salt to the wound, her beloved Professor died on the same day. This provided a scratch on our leads relationship. Surely they don't like each other. But what's worse is they've labeled each other wrongly without getting to know more.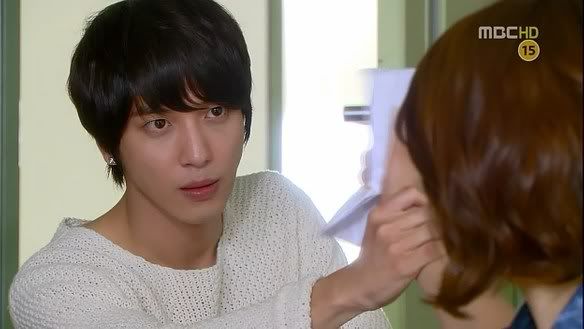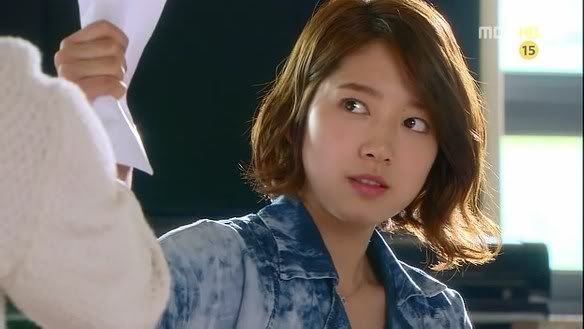 Shin and Kyu Won's rift did not end just then. Shin tried to make amends to Kyu Won, which she rejected harshly. Shin even handed Kyu Won the payment back but it has no use already, though at that time Shin has no idea why. Since they are trying to prove both wrong, they've entered themselves into a bet. A battle of the bands will be held. The loser will be the winners slave for a month.
Both group eagerly prepared, even losing sleep. They each practice thoroughly and picked music over until they've find the right vibe. Since both agreed that no one will sing, it's purely instrumental. Shin's group will be using guitars and drums while Kyu Won's group will use the traditional Korean instruments. Sounds cool!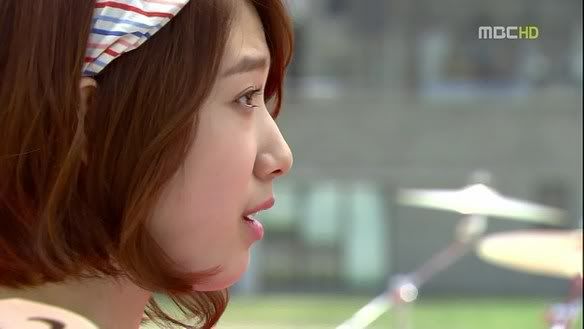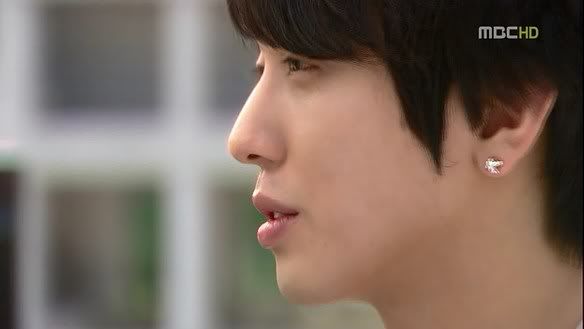 Let the battle begin!
Shin's band was first to perform. Every fangirl cheered for them loudly. When it was the girls' turn, the Traditional Music Department cheered on the side. The Windflowers portion was actually better than I have expected. I even found myself enjoying their performance! But then drama decided to break the moment just when the girls are about to have their climax. Darn string, it broke! This only means that Kyu Won's group lost. Though I agreed with grandpa and Shin, the girls could have been the runaway winner. 
But then where's the fun in that? We need some interactions for our OTP, so on with slavery!
Personal Thoughts:
What I really enjoyed in the first episode is the fusion of music! I love that the "traditional" music is played side by side with a newer, modernized version. Which is very appealing to most youth watching. I love that we are learning both genre at the same time. Surprisingly, the mix is beautiful. I hope drama will keep up with this kind of tone.
I'm actually expecting something light about this drama, that delivers right on my taste. Though I'm also enjoying the angst on the side. All that bantering of Shin and kyu Won provides a good tension that i enjoy. I love that Kyu Won is not head over heels with Shin or felt like she's "in like" with him the first week. I actually love the fact that they don't like each other. Which makes me anxious on how they'd find each other's heart to beat for them.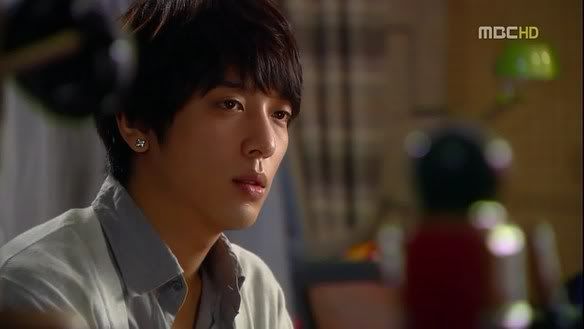 I have to cheer Jung Yong Hwa and I'm thankful for his growth. He actually isn't bad in this! Yehey! I fear he'd be bland and flat. But thank goodness, he fits Shin's character well. I love his emotional expressions, not great but a far cry from his Shin Woo hyung days. I'm saying this because I really loved his scene with his father while playing the guitar. He received that scene well enough. I love his attitude to, that stereotype lead guy we know, he's bringing his own "umph" factor. I'm not expecting too much from him. But improvement is much appreciated on my end.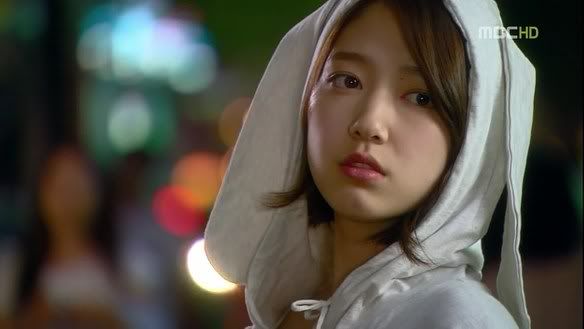 Park Shin Hye is adorable! I can't wait for Kyu Won to love Shin! I know the road will lead to that, and yet I'm still anxious about it! Haha! This goes to show how I love Shin Hye and Yong Hwa! Though I will savor their banter and bickering for now..
The actors here, especially Yong hwa, is very blessed to have PD Pyo as the director. To be held by his hands, I bet they are having fun doing this. I have a huge respect and admiration for PD Pyo Min Soo ever since Coffee House. though I've watched Full House and bits of World's Within. PD Pyo always manage to serve some heart in his dramas and this one surely suffice.
I love some moments here showing that. Example is the scene with Kyu Won and her Professor at the hospital. Also the scene of Shin with his father. Totally tugged my heart on cue. This is why I know that I'd have a good time watching this drama. I always love stories that has depth, and that has lessons to be learned. Surely I'll also enjoy the sweetness on this series. I mean, the OTP is enough for me. So I don't mind sticking around unto the long haul..