I did this last year. So I think it's going to be a yearly offering from me. Let me wrap up my drama addiction in 2011! It's been a very special year for CK as we celebrated our anniversary, top it off with growing numbers of readers and followers! We are uber grateful.. no words can even suffice this happiness I'm personally feeling.
Unlike last year, I won't be ranking my top five dramas and it won't just be Korean dramas this time around. Honestly, I was contemplating on how I'd approach my selection. The thought of ranking my top five just gave me headache because this year I've come to enjoy the dramas I've watched in their own special way. Of course I have my own bias.. then again, I have to be fair enough! LOL
So just to save me the trouble.. let me do this TOP FIVE how the dramas had been chronologically shown on air. I love doing and writing this because I get to reminisce and read my past posts. Most of all, I get to savor how the dramas had made me feel while watching it.
While reading through my list, let me share with you one of my favorite song from Ra. D entitled "The One Who left". I love the lyrics of this song! It reflects the love of our leading men this year. Here's an excerpt of the lyrics "The one I want to give everything to, the only one who could give everything. There's only one, my love". 
And since I'm being so generous in this post, let's enjoy another MV from Standing Egg and Ra. D!! Double dosage can never be THIS good! It's a long post anyway, so enjoy it together with beautiful songs 😀
Dream High – "Sincerity is simply singing for somebody out there. That is how it truly feels like to sing. It's not about singing what song, but what song you want others to hear. Singing with such a belief will suffice." – Professor Oh-hyuk
My SamMi made this series really special. And one of the greatest find of this year has to be Kim Soo Hyun! What a promising actor!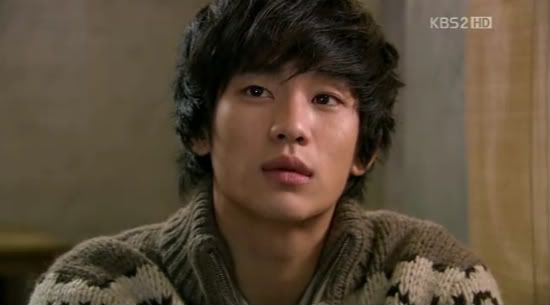 That said, you know how much I've enjoyed this series. I had zero expectation and it got me so far as to loving this series to the core! And just a shout out to my fellow CKL, msclockwatcher, she definitely nailed on her prediction that Sam Dong is going to be K from the very beginning. Kudos! But so dead wrong about the OTP.. hehe.. sorry clock, just gotta mention that 😀
Anyhow, the pendulum swing we got from the triangle is really one factor that endeared me when it comes to the love line. It was one of the bloodiest word fight I've ever read during the course of determining who the OTP was. I really had a tremendous amount of fun in between all that! Of course my bias heart remained intact with Sam Dong.. but drama decided to put all the sweetest scene an OTP could ever have in a series in the MiGook love line! So what am I suppose to do about that?? I was shaken and thought.. "maybe I'm wrong.."
But then this drama did not bring me heartbreak! I'm one very content camper, thankyouverymuch!
OTP aside, Dream High became special because it presented something more than just dreaming or reaching for one's aspirations. You can see how well distributed the trials for each of the leads even including the Professors. Everyone had their own battle to win, and it never was a battle against each other. I loved the role reversal in this series that was played out until the very end. It showed how life is indeed like a wheel, you're down now and you're up later. How beautiful it is that each character was able to redeem themselves towards the end and became a better version of their own self! That my folks, for me what made this series one of the best this year.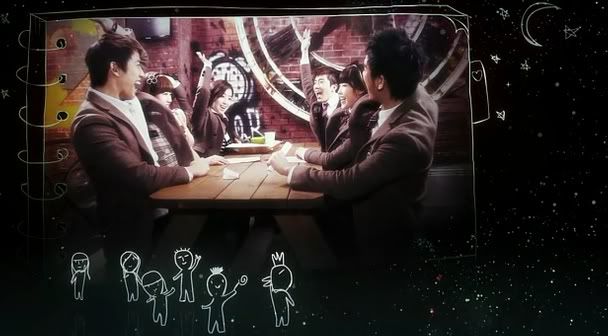 Moreover, who would forget all those songs? Those dance moves? *Re: Genie* The coolest and loving Professors?? The flash mob and Jason's English?? It had a great mix of everything I could possibly love in a series and more. Kim Soo Hyun was simply icing in this wonderful, awesome cake! Makes me want to eat more!!
49 Days – "Have you ever tried to sit down and think for the entire four days? When I was confined for four days, I finally know how long a days is. How many things can be done in a day. I finally know how precious my remaining 33 days are. I will work really hard for the remaining time I have." – Ji Kyung
I thought that this is a tough contender for Number One for this year. But being number two doesn't mean second best right? The headache begins.. No to ranking then!!
So you know how much I love Kang-ah.. for a guy like him, there's really such a thing as Forever. Love does not end in death. Kang-ah maybe a coward for not having revealed his love for Ji Hyun during their HS days, when he still had a chance. His love was silent on the outside but resonates from within.. that back hug, those hands that lingers and those giggles. I know it doesn't make sense that his Song is inside a different body. But the heck! The chemistry is off the charts.. so I'd rather enjoy that.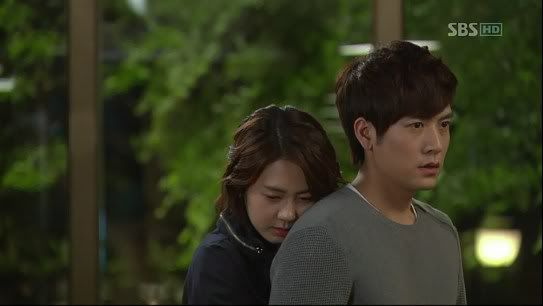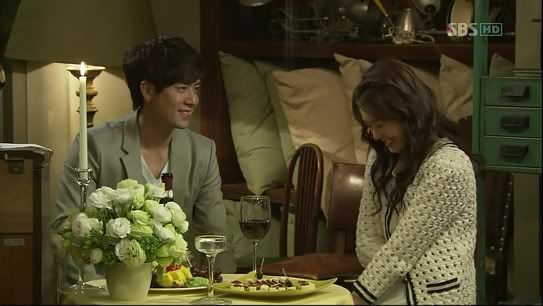 Who would forget the Scheduler? Il Woo is such a delight here! And I just can't get over the fact that he has an awesome chemistry with his Sunbae! This man, has a power to make Noona's fall for him oh-so-naturally!! I won't forever forget the feeling that he and Lee Yo Won brought when the Scheduler and Yi Kyung came face to face, though separated in space and time. It was such.. what to say.. I was completely mesmerized by that moment! And this two shared the sweetest scenes in 49 Days! How I wish the ending for their character was different.. really..
Looking back and reading my posts for this series really reminded me how I've come to love 49 Days. Jo Hyun Jae was enough for me to stay and watch but Jung Il Woo made sure I'd notice him too. Not to mention my admiration for Bae Soo Bin. They are just bonus afterall, because the story is enriching and the lessons learned are valuable. That's enough for me to cherish.
Heartstrings/ You've Fallen for Me – "No matter how important it is to me, if you get hurt or having a hard time, it doesn't matter to me if I participate or not. It has to be a production you are happy in, or it means nothing to me." – Lee Shin
There's no trace of doubt that the chemistry of the two leads are already a winner. It can't be questioned because they innately have it. Even with my eyes closed, I can feel it. And with eyes wide opened, the more it can't be denied.
So what really made this series special then?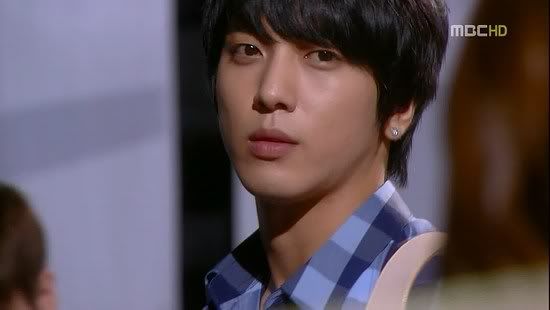 Lee Shin maybe "too good to be true" most of the time because male leads in Kdrama are really made to be perfect. But that aside, we girls in reality needs a man who is true to his words like Lee Shin. That made him real, in my opinion.
What I really loved about this series is the relationship between the Dooley couple. They are open with each other, they can practically talk about anything. They understand each other unlike any other couple I've seen in a series. They know how to listen. They were able to accept and love each other just as they are. I admire the openness they have that is due to the fact that they've seen the worse that may befall of each other like Shin's heartache. This is ideal for any relationship because not all can be as comfortable like them. I find it sweet every time Shin would just offer himself wholeheartedly to Kyu Won. With someone like him around, I don't think a woman could ask for more.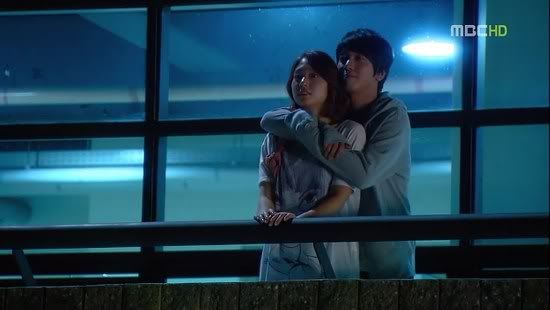 I've definitely fallen hard for this series and it successfully tugged my heartstrings in a very special way. You see, I think it's more than just seeing Yong Hwa on screen that makes Lee Shin so lovable. I think the big factor is that amidst the script, amidst the background, Yong Hwa and Shin Hye managed to show us something real. Because young love truly and naturally radiates between the two, from the inside out.. just the way they look at each other.. Okay, let me clear my mind. I'd just say this, they have the best friendship in the face of the entertainment world they are in. I think the series You've Fallen For me just gave us a glimpse of how beautiful their relationship is. So for now that can suffice.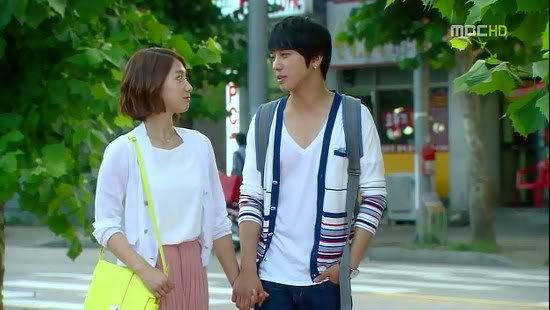 I hope that more dramas can show us a genuine story such as this. It's simplicity is what really made it stand out. Though the premise was already been done before and having known such plot point already by heart, this series still managed to show us the real essence of what it is to love and be loved, that amidst the rain we won't feel alone.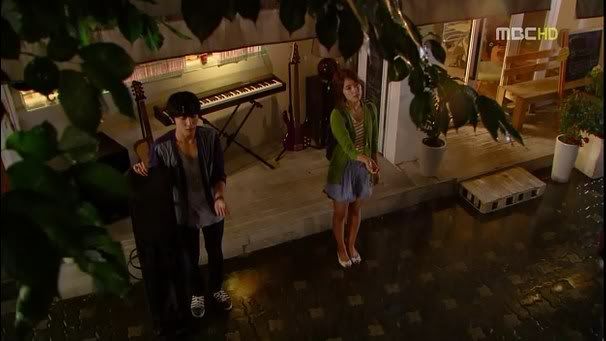 After the crazy month of May, I'm just so relieved to be watching this! It's light, breezy.. just right for my taste. Yong Hwa and Shin Hye made their own mark as the Dooley couple and made this series unlike any other. And the MUSIC! Where to begin with the music? It definitely provided the mood and the right feel for the drama that just by watching it truly made my heart so happy. Honestly, it's the way that this series touched my heart that made it one of the best for me this year.
In Time With You – "Actually as long as you treat each relationship seriously, you will definitely gain something in the end. These gains could be of happy and good memories. Even if the final outcome is goodbye, we will still gain something eventually.. which is to have better understanding of oneself." – You Qing
I've been mentioning Korean Dramas but I think I have to make an exemption this time as a Taiwanese Drama enter my list. It's been a long time since I've watched one. And ITWY is truly a gem.
When love started even before you knew it, how will you manage? If you have given your heart long time ago to someone, can you ever have it back? Da Ren and You Ching put a period in their relationship back in HS. It was never a comma or a question mark for them. It was clear, he cannot love her, so he said. But their action did show that love was already brewing at that time but they chose not to pursue it. They have reached a "comfort zone", or should this be more applicable with Da Ren? He became stagnant that he really did miss out on something greater because he wasn't brave enough to take some risk. But I guess everybody gets scared especially when the risk is too big to take..
He's an epitome of a turtle. If only I could drag him so that Li Wei would be left behind. But OH NO!! Drama decided to make Da Ren's life hell on earth. It's really heart breaking seeing him suffer from a love that belonged to him, right from the very start. He's such a stupid guy you know! I hate that he's sooo kind hearted and altruistic that he's so willing to sacrifice for the sake of his love. What a great way to define love in this series. It's not just about letting the person you love go for the sake of her happiness. But instead love is.. a total surrender. Deep. It is really something deeper than just a feeling..
How can you ever think that love can waiver in time when Da Ren shows you that there is a kind of love that doesn't? How can you just think that love can only bring immense pain when Da Ren shows you it's worth every second of it? Love endures ALL things and I think that defines the love Da Ren has for You Ching. It pains him that a guy like Li Wei hurted the woman he cherished the most in this world. But more than that, I hated him for even letting a guy like Li Wei even had the chance to take You Ching! Aigoo, as much as I love Da Ren, I hated that he's such a dimwitted man though he has the brain to boot!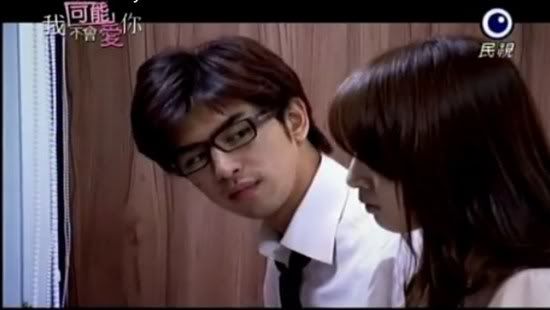 That said, I've come to realize that despite Da Ren's flaws, he is definitely one in a million, even in a series. Where else can you find a guy like him? A guy that is uber patient and can understand a woman like the way he does. Despite that he's a wimp, I love that there's a side of him who is bold enough to shake You Ching, to the core. Or just make You Ching feel so comfortable taking her shoes off.. It takes years to build this kind of level they were in. And I think that's really the essence of Da Ren and You Ching's relationship. It was built with a very solid foundation. Not just merely the beating of the heart.. or making it skip a beat.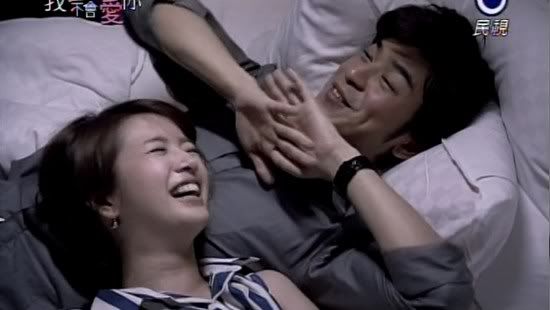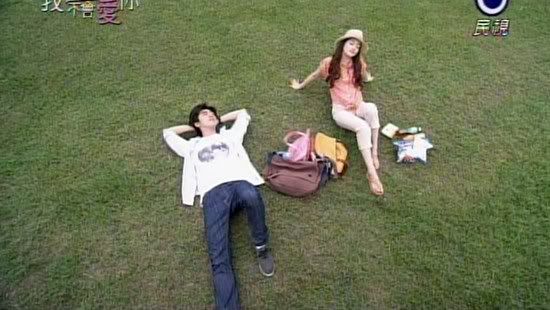 This series made the best friend story line much more compelling. It really felt so real to me! I love most of the lines here so I have no major complaints for the writer. Just the Ding Li Wei part. How I wish half of his screen time was just given to Da Ren. But I guess the writer must have loved Da Ren so much to give him so much pain as well. Yeah, there is such a thing with writers.
Overall, I tremendously enjoyed this series. It's more than just a story for me. It was able to transcend to us our inner thoughts and made it come to life through the characters involved. We saw a realationship that inspired us to just love despite the hurt. Or to truly have that courage to step up and be bold enough to face love in order not to lose it.
And a message to Bolin Chen, "Dude, you made love worth waiting for!" Da Ren was not only the ultimate ideal guy, but more importantly. you made him so real.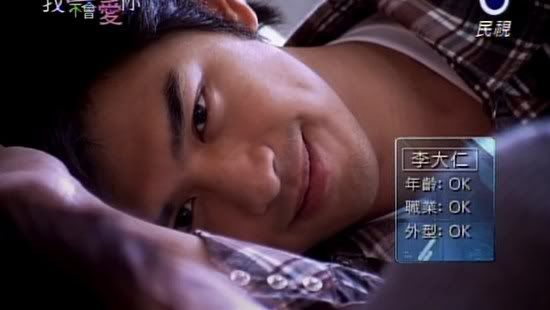 Flower Boy Ramyun Shop – "I'll always be here, like the pole that I am. That is the reason why boss left this place to me. Because you'll always need a place to return to. That there had to be one place in this world that will make you a hot bowl of ramyun. That's the reason why me and the store will always be here, unchanged." – Kang Hyuk 
Eun Bi is the most blessed woman this season. Who would complain if you are surrounded by TWO gorgeous men? Oh sorry, make that four! Ba Wool is just the cutest among the four. Though I already love Chi Soo, Kang Hyuk steals this series for me.. or maybe its the way he calls Eun Bi "Wifey", he made it sound so sweet 😀 I was kinda expecting Kang Hyuk will win the girl. Il Woo always seem not to. But I guess, Cha Chi Soo owns this series to the hilt. I was again on a second lead guy territory.. oh the heartbreak! *sigh*
Jung Il Woo is really making me so happy this year. It's another spectacular performance from him as he plays Cha Chi Soo. I love the range that he was able to show, I'm just in awe. Chi Soo is a high school heartthrob who can get any girl he likes without lifting a finger. Amidst all that he knows, or the charms he innately has, he is clueless as to what love really means. So when he met Eun Bi, I'm glad he finally get to see the light. I love every struggling moment that he had, the road towards true love is indeed hard, and for him its the hardest.
On the other hand, we have Lee Ki Woo. Goodness, this guy.. *swoon* Okay, let me get this straight, Kang Hyuk is true to his character. He's hot like the Ramyun he makes and as sturdy as a gigantic pole that will forever be Eun Bi's foothold. It makes me sad that he didn't get the girl.. but such is the fate of the likes of Pil Joo. Dramagods surely became tougher with them this year. But rest assured our female leads are uber grateful that they were able to get protected and loved by our dearest second leads.
What I really love about this series is the essence of togetherness, like a family. I mean, just look at the five main leads! They truly care for each other, deep down. I just love them more together, especially when they are all working at that Ramyun shop. Yeah, even if Chi Soo seems to ruin the ambiance with his eccentric and oh-so-stubborn persona, or Ba Wool's protective streak for his Noona, there's much more to love since each ingredient is nourished with heart. The Ramyun shop is after all not just a place for eating, and the characters embodied its true meaning. I had a great time watching this series. It made me want to go to Korea and TASTE that ramyun.. seriously!
I end my year literally full!
2011 was really an awesome year for us here in Couch Kimchi. I personally had a great time watching the dramas that I was able to recap, wishing I was able to watch more. I feel like I haven't watched enough and that there is a major catching up that I needed to do. Despite of the busy schedule and sleepless nights, I had a blast this year. I'm looking forward to more drama watching come 2012! And I hope that this time around, we'd be able to watch every single one and enjoy more 😀
Have fun and let's all welcome the coming year with more vigor and enthusiasm! See you all around ♥
With all my heart I praise the LORD! I will never forget how kind He has been. – Psalm 103:2
CREDITS: YT uploaders, anyseason
SPECIAL THANKS TO: summerchild for inspiring me with her work PAPER BOATS