Bickering OTP vs Lovey-dovey OTP vs Hot for each other OTP.  I choose this for my next topic thanks to a suggestion from goodange and while watching King2Hearts EP 3 today. It turned out to be an intriguing idea that got my mind whirling. Seeing Ha Ji Won and Lee Seung Ki trading barbs, wise-cracks and generally trying to get under each others skin made me stop and think: out of all the drama OTP's I've seen, which type do I enjoy the most? Which are my favorites and why? What about you guys? Who are your favorite OTP? Which OTP makes you jealous? (of their fictional relationship not the actor/actress)  My mind wouldn't stop so here I am. *hehehehe*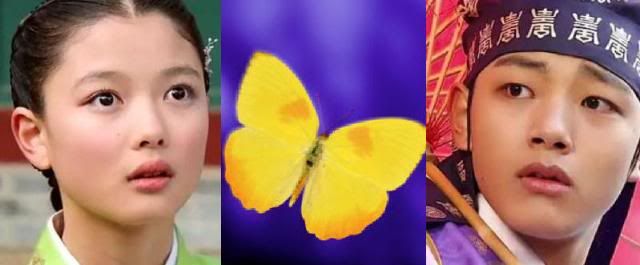 The OTP in Moon Embracing The Sun were lovely. Butterflies, love notes, lettuce plants…(wait, lettuce plants?) all very sweet. But it just wasn't ME. I never at any point felt jealous of their relationship or wished for something similar in my own life. Prince Hwon had a playful, funny side to him but his Crown Princess never dished it back much. (she had a lot of opportunities but I guess women weren't allowed to make smart-alecky remarks back then?) The dramas Love Rain and Shut Up: Flower Boy Band are also about first love. Passing lollipops in the hallway – super cute but that only works if you're still in school. Maybe I'm too old for this "first love" type of OTP now? There are many dramas about first love but none of the OTP's have stuck in my head.



What about the "I will DIE for you" type of OTP? The Princess in the Princess Man took an arrow in the back for her love. She also threatened to cut her own throat. She refused to marry someone else her parents had picked out for her. (in a day and age where women did NOT refuse things parents ordered) I cried my way through that whole drama and felt like a wet noodle by the end. What desperate, heart-wrenching love! (the heroine was amazing, she stood up for what she believed in the whole way through) I also loved that neither of them ever wavered in their feelings , not once. I did feel a tiny bit jealous of this OTP but when it gets too serious, I get uncomfortable. (or maybe it was Park Shi Hoo)  If he looked at me the way he looked at her, I'd take an arrow for him too.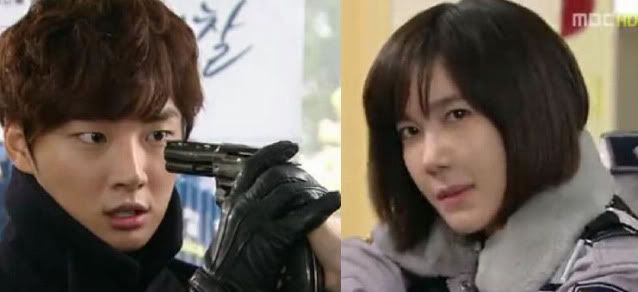 In Wild Romance, the OTP bickered a lot but then she usually kicked his ass. Same for Secret Garden and Me Too, Flower. (or she whips a gun on him – LOL) I loved the back and forth bickering but at some point, it turned serious and wasn't fun anymore. Or the guy turns into a pompous, arrogant jerk with his sarcasm turning nasty while the girl cries all the time. To me, this happens because there is a massive power struggle going on to see who is actually in charge. Does she give in to him? Or does he give in to her? Who wears the pants? The KING of the power struggle was "Full House". That OTP switched up who was in charge on an almost daily basis. Their fights were epic and never fail to make me laugh. But the fights were somewhat childish & didn't seem like flirting to me. They genuinely didn't seem to like each other at all, until much later. Then the cute fighting stopped.



Then there is the Mommy/Daddy type of OTP which drives me bonkers. In Operation Proposal, the female is leading the male around by his nose. Telling him what to do, when to do it and how. That also happened to an extent in "Mary Stayed Out All Night" and "In Time With You" Ya know, those dramas where the male stammers/stutters while the female gives him hell? OR the male tells the female what to do and she meekly says "okay". Like she doesn't have a brain in her head or any thoughts of her own. The Musical also turned out this way although the female started off very strong and opinionated. But then for some reason she turned into airless cotton-candy. MEH.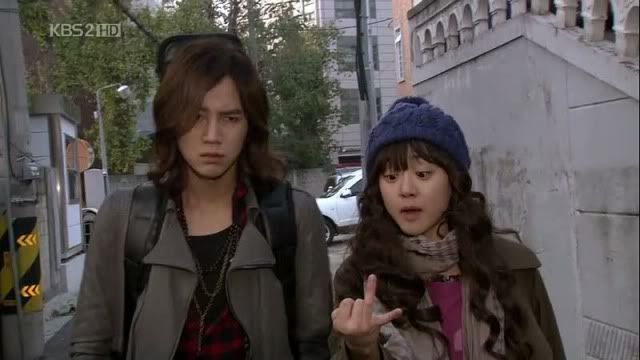 What about when a OTP are together and you have no idea why? (Ahahaha!) I still can't figure out why the couple in "A Thousand Days Promise" were together beyond a strong physical attraction that kept them busy ripping each others clothes off. Or why the OTP in "Scent of a Woman" found each other irresistible beyond being able to perform a hot tango together? Their conversations left me confused. Was it one of those opposites attract things? He's boring, cold & lifeless – she's perky, spunky and full of gumption? I dunno, I couldn't figure them out for the life of me. What did they talk about? Did they talk?


For me, sarcasm is number one. And a sense of humor. Not only about the world but about one's self. If you can make fun of the world and laugh at yourself, you've grabbed my full attention. Being able to trade snarky remarks or a quick witty back/forth with someone curls my toes and makes my hair stand up on end. (Oh, that sounded much more sexual than I meant it, I hope everyone gets what I'm saying) *blush* Get your minds out of the gutter and FOCUS. *hee*
While I enjoy the tension brought about by long, meaningful glances as much as the next person, I prefer humorous banter and playful arguing. No, I don't mean "aegyo" or acting cutesy either. In fact, I hate baby-talk and I'm the least "aegyo-ee" type of person in the world. On the other hand, that doesn't mean I'm the super strong, muscular I-don't-need-your-help-thank-you-very-much type either.
Instead I find myself testing guys to see who most quickly & easily responds to my smart aleck remarks. Who hits back calmly with the right amount of sarcasm that isn't hurtful but funny. (and flirty) And who is able to keep up with me (or PASS me) with intellectually stimulating, snide remarks. (okay, that sounds snobby but that's not how I mean it) I mean someone who keeps you on your toes conversation wise. This is exactly the type of OTP I love to watch and cheer on.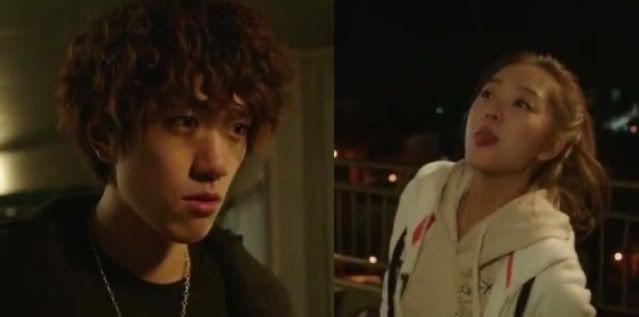 Right now I'm cheering on the OTP in King2Hearts because they most resemble what I love in OTP's.  I want a couple who can do what I call "flirt-fighting". With witty smack-downs and quick sarcasm. I want them to get right in each others face! (and secretly leave the other hot & bothered for days afterwards with a simple brushing of the fingers) Don't misunderstand – I DON'T want anyone to end up with hurt feelings or for anyone to say anything nasty (like Jae-ha did to Hang-ah by telling her he doesn't see her as a woman) I'm talking about the rapid-fire responses flying back & forth between two people who are very obviously flirting and enjoying it.
This:

I want this. I want to stick my tongue out at someone and have them chase me around the room. I want to shoot him with a paint-ball gun and put him in a body bag. (all while he's yelling smart ass remarks at me) I secretly love witty, smart asses. *snicker* Maybe because I can be one myself sometimes? So which is your favorite OTP? Which drama couples relationship do you most envy? I'm curious so if you don't mind sharing: Speak your mind!