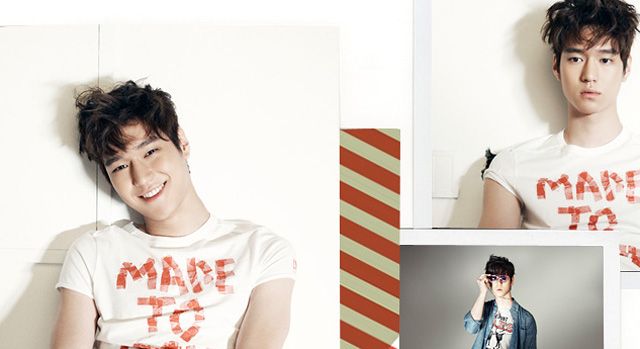 I wanted to post this last night, as I was waiting for English sources to come out with the news, but that hasn't happened yet, and so, relying solely on one Korean source and Google Translate, I can only relay the barest details on this casting news.
A Flower Boy show wouldn't be complete if it weren't overrun with hotties, leads notwithstanding. It's often the supporting flower boys that add to the fun, at times, stealing scenes ;), and Go Kyung Pyo may very well do that when he moves to Park Shin Hye and Yoon Si Yoon's neighborhood, Flower Boy Next Door.
Go Kyung Pyo was one of three reasons (Ha Suk Jin and Jung So Min being the other two) that made the Standby viewing experience bearable. However, I think his role in tvN's FBND is unlike his Standby character; that is, he's not dumb, childish/childlike, and lazy. Go Kyung Pyo has described his new role as very charming. Of course, I think you can expect him to flex his comedic muscles again 😉
Flower Boy Next Door will premiere on January 7th.
.
.
Source  |  Newsen
.