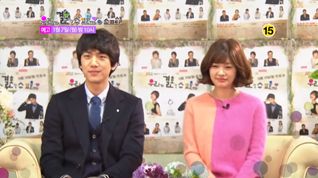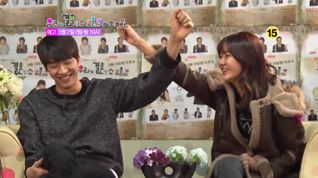 Don't forget: Monday, January 7th—today for some of you, tomorrow morning for some of us—is the broadcast of Can We Get Married?'s special.
From the preview, it doesn't seem like we'll be seeing an extended or separate chapter on the lives of all the show's beloved characters, but clearly, the special will be going behind the scenes of the show's fun and excitement, with some of the cast members sitting down for an interview. This broadcast will also feature the most memorable scenes of the show, and there's no doubt the ships above—Jung Hoon-Hye Yoon and Ki Joong-Dong Bi—are the show's biggest draws, so, expect to relive their early passionate kisses. 😉
.
.
.
Source  |  jtbcDrama
.