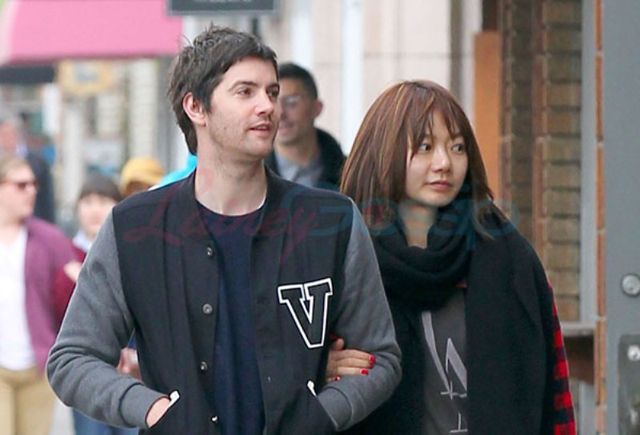 Two things that I found odd this morning: Our old post on Cloud Atlas is currently receiving a lot of hits, and the Sina gallery has a new portfolio devoted to the film's stars, Bae Doo Na and Jim Sturgess.
The Sina gallery has included paparazzi shots of the two, walking arm in arm, which I have never seen before, and I'm surprised to find that LaineyGossip is the original source of those photos.
Yesterday, Lainey had broken the news that Jim and Doo Na are dating (and my pervy mind just wandered over to their steamy sex scene in Cloud Atlas), squashing any possibility of an intimate link to Kristen Stewart, with whom he'll be starring in the film The Big Shoe.
I'm not hesitant to believe Lainey because she's usually on the money with her gossip, even before her site became popular. Back in October, she also appeared to be the only one who reported that Jim and his longtime girlfriend Mickey O'Brien had broken up.
Enewsworld and other Korean outlets have now picked up the story, and while Doo Na's agency, HMG Entertainment, has confirmed that she is in the United States, where Jim is shooting his current project Electric Slide, it is unaware of the actress' private affairs.
Being a fan of Doo Na and Jim individually, I'm ecstatic about this news. Who knows if this will be a longterm hook-up, but Imma savor it while it's still going on!
To read Lainey's take on Jim and Doo Na's fresh relationship and to see more of their walk on Venice Beach, go here.
.
.
Sources  |  LaineyGossip  |  Enewsworld
.