I'm trying hard to keep the bridle on my fangirling over Bae Doo Na and Jim Sturgess' special relationship, but let's just say I'm loose with the reins, which is why I've got this post up. 😉 It's not often that actors I ship onscreen become an actual couple, but is it premature to be holding up the Jim Doo Na banner? It's possible that they are just friends with benefits.
The Korean press has been much more invested in the matter primarily because Jim's a Hollywood actor in a possible transcontinental hook-up with a respected Korean artist, who, let's face it, isn't ordinarily given this much attention as more mainstream Hallyu beauties. I get this sense that the Korean press treats this gossip as though Bae has scored a career achievement in the same way PSY and Gangnam Style have made it in the US. That's disconcerting, but maybe I'm wrong. Maybe the media is fangirling because Jim and Doo Na truly are cute together.
Since Lainey outed Doo Na and Jim as a couple, the K-ent press has dissected their body language and glances in photographs from last December's press junket for Cloud Atlas. A few outlets have also resurrected a couple of paparazzi shots of the actors at The Grove in Los Angeles. These photos were taken on December 2nd. Color me bright with giddiness 🙂
Apart from LaineyGossip, in this side of the world, there's no coverage of Jim's dating status on leading entertainment sites.
While they're hunted down by professional gossips and the paparazzi, Hollywood celebrities basically go about their personal lives like ordinary non-showbiz people. Unless they're breaking up or getting hitched, they don't typically come out with an official statement about whom they've started dating. Of course, that's not how it works in Korea, as Bae Doo Na is expected to return from the US soon and address the supposed scandal between her and the English actor. (It's said that she's in the US meeting with movie officials about a film role.)
I'll guiltily imbibe the sneaky pap shots and press junket videos, but extracting an official confession from either Jim or Doo Na is beyond unnecessary. Imma be pissed, too, if the Kpress puts pressure on their relationship, whatever it is.
.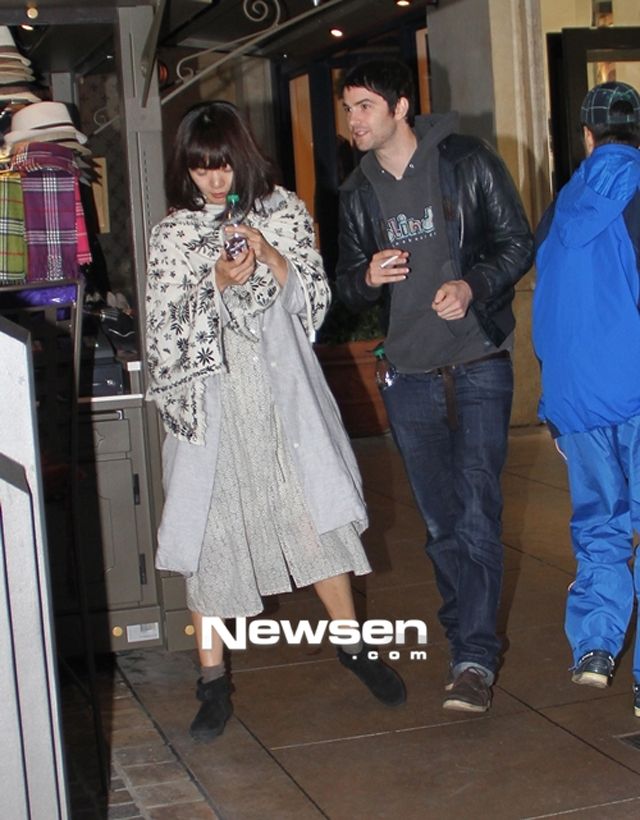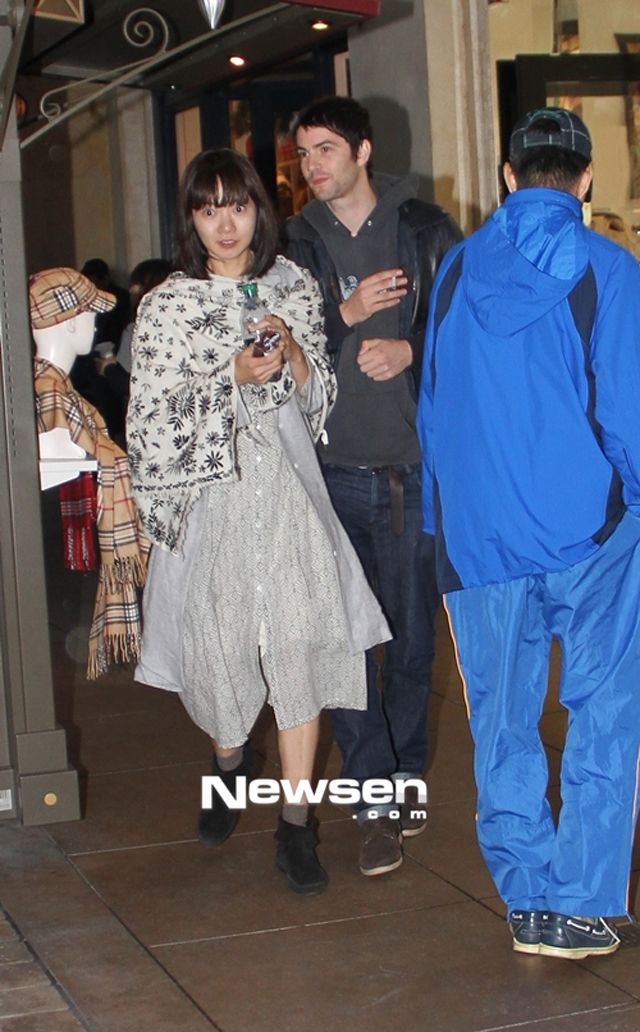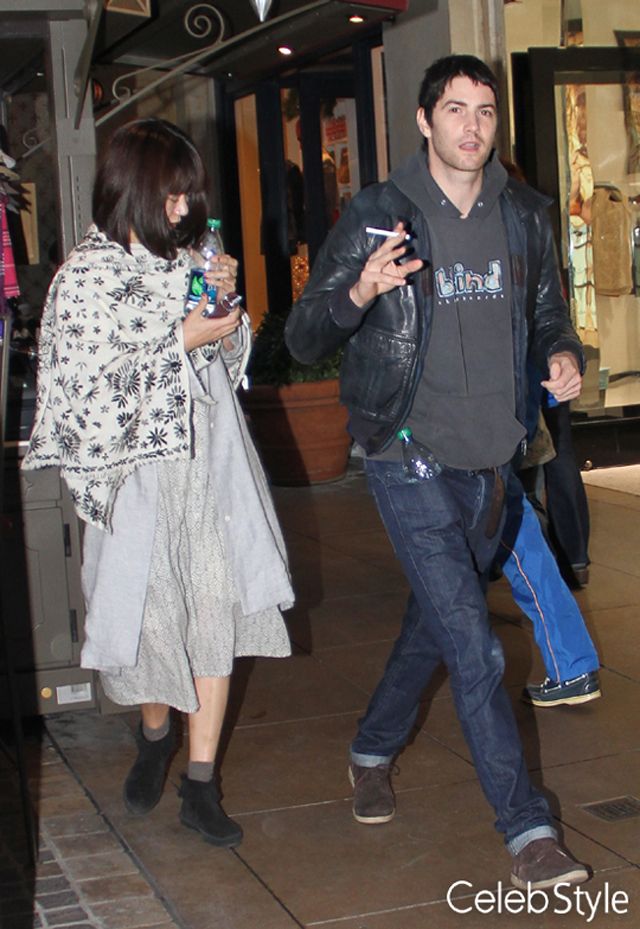 .
UPDATE
This week, Metro's film blogger Ross McD published a 4-part account of a round table press junket for Cloud Atlas, which I believe took place last October in Los Angeles. The actors were paired up and each pair rotated between small groups of journalists, who fired off their questions. I read all 4 chapters, but naturally, I was most interested in Jim's and Doo Na's round table interview.
Ross not only transcribed the interview but also his observations that point to the bond and affection (and maybe even attraction :)) between Jim and Doo Na. When a Japanese reporter asked Doo Na which between love and work has her priority, and Doo Na's response failed to satisfy her, Jim swooped in to the rescue:
Jim Sturgess, one of whom's main characters in the film, is fervently protective of the timid Doona, can watch no longer and finally jumps to rescue her.

"I think she means you immerse yourself in your work as you would in love. It's all or nothing I guess" Awww. He smiles at Doona, she smiles appreciatively back. The room sighs relief. The two make a really cute couple on screen …
At one point, Jim corrected the Japanese reporter, who was skewing Doo Na's answer out of context. Lainey had said that Jim was naturally inclined to help Doo Na during her interview with them, but I wouldn't have expected him to be this protective 😉
Go here to read Mr. McD's full account of Jim's and Doo Na's round table interview.
.
.
Sources  |  Newsen  |  Dailian  |  CelebStyle
.