Snowpiercer is Director Bong Joon Ho's first English-language film, and the official trailer popped up yesterday (or perhaps earlier today), with movie buffs/bloggers immediately eating up the drama and the action against a bleak, post-apocalyptic setting.
Snowpiercer is an adaptation of the French graphic novel Le Transperceneige. The story is set in AD 2031 and follows Earth's survivors on the Snowpiercer, a massive train that travels around the world in a new ice age. An economic class system is implemented on the train, with the rich occupying the front of the train, while the poor live in the back. The inequity eventually incites an uprising of the lower class, led by Chris Evans' Curtis. (They make their way to the front like Choi Min Sik in Oldboy.)
The film reunites Director Bong with Song Kang Ho and Go Ah Sung, stars of his hit film The Host. (I wonder if the two actors will be playing father and daughter again.) The villain of the film is played by the urbane and amazing Tilda Swinton, and as you'll see in the images below, she is unrecognizable as the character Mason.
Also starring in the film are Jamie Bell, John Hurt, Ed Harris, Alison Pill, Octavia Spencer, Ewan Bremner, and Luke Pasqualino.
With climate change and growing income inequality being hot socio-political topics now more than ever, this film should resonate with a large portion of the movie-going audience and generate passionate disccusions.
I assume the film will be released in North America this summer. It'll be shown in South Korean theaters in August.
CHARACTER POSTERS & STILLS
SONG KANG HO as Namgoong Minsu
GO AH SUNG as Yona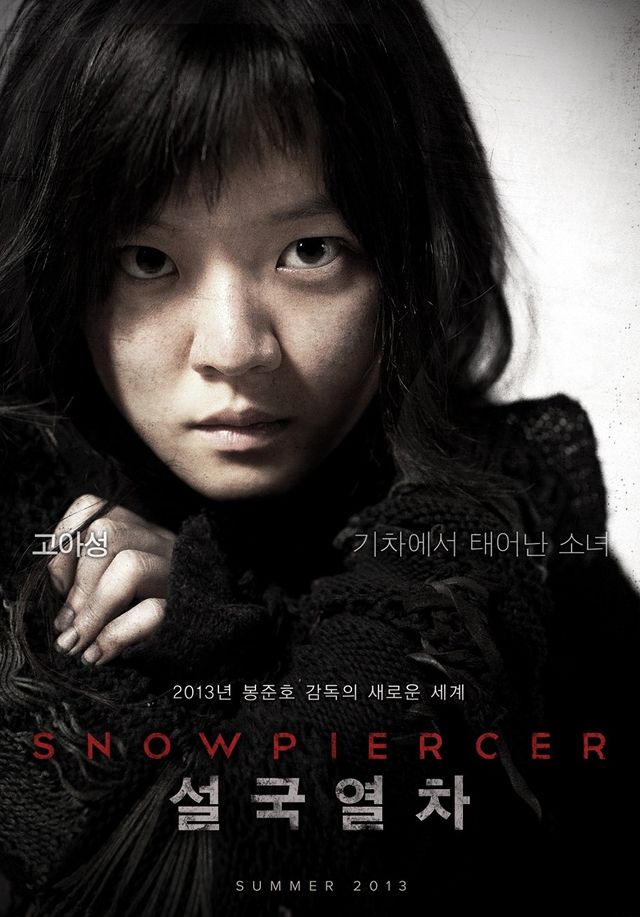 CHRIS EVANS as Curtis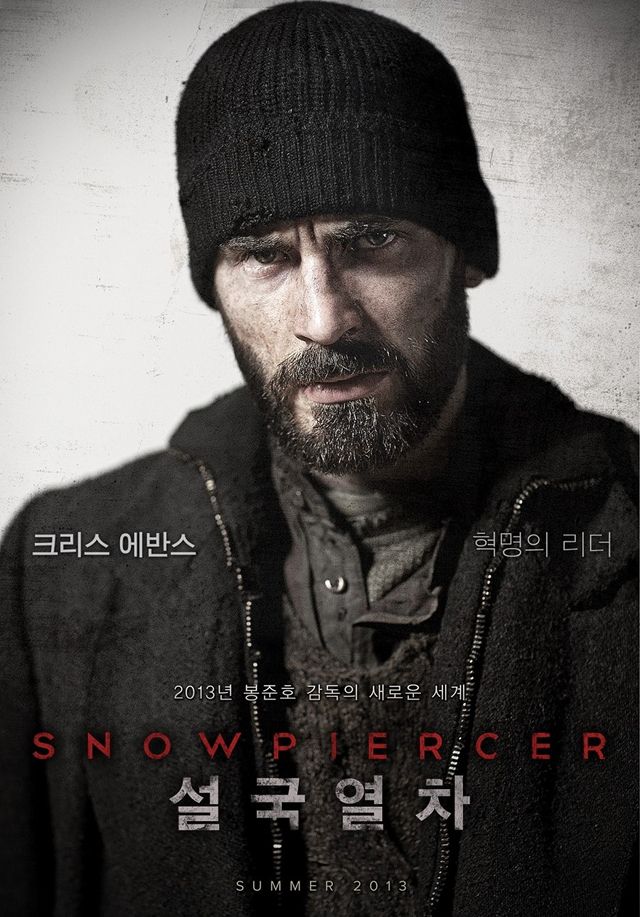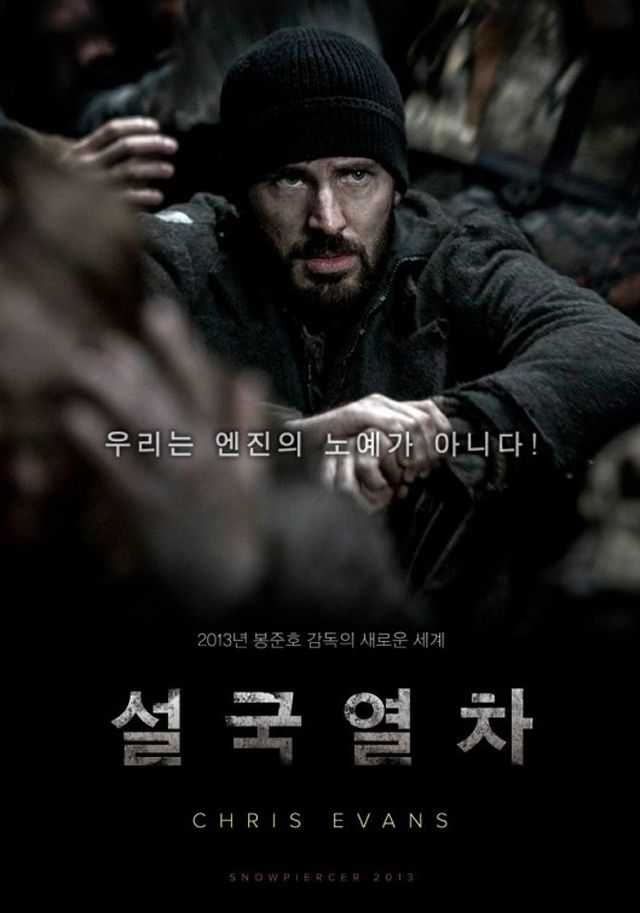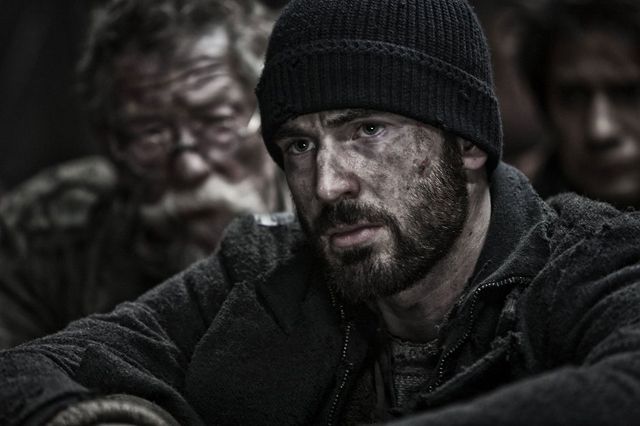 TILDA SWINTON as Mason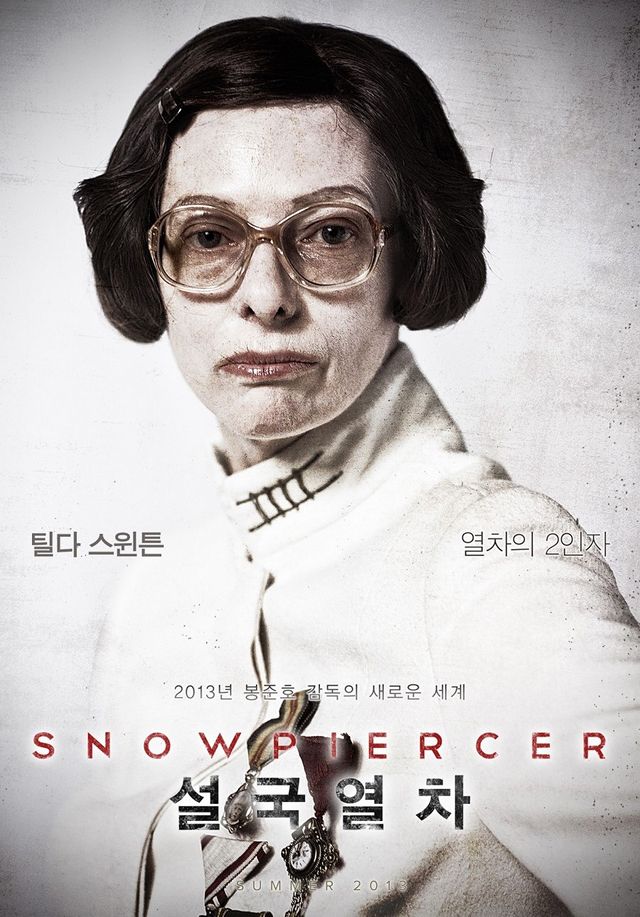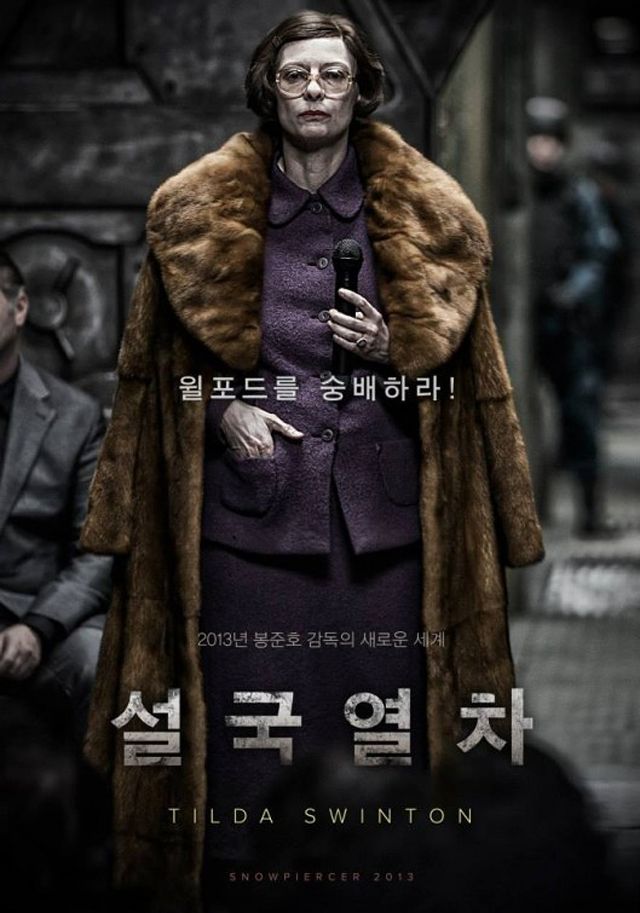 JAMIE BELL as Edgar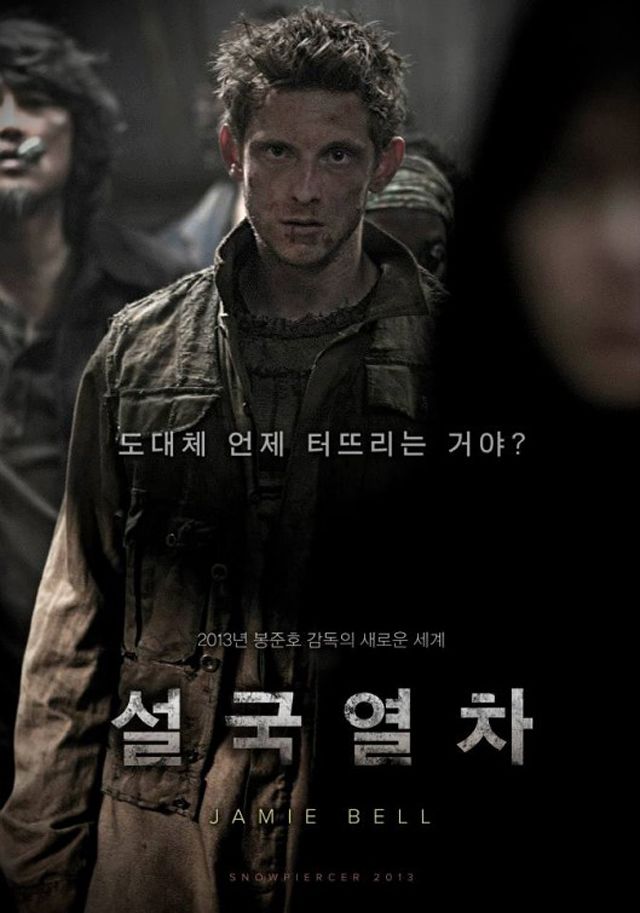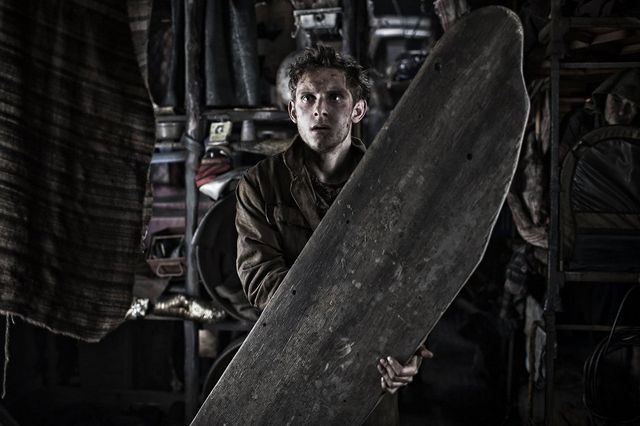 JOHN HURT as Gilliam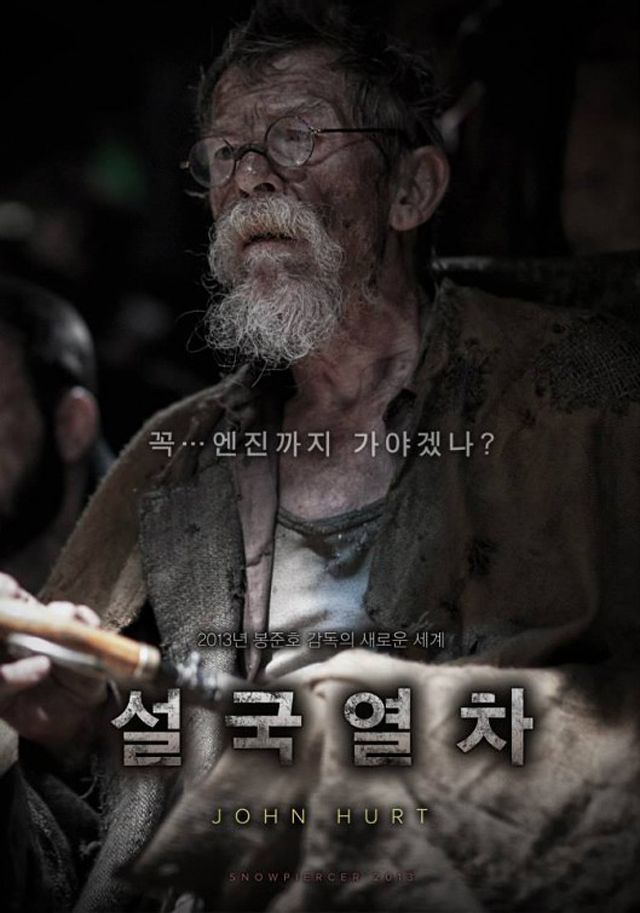 EWEN BREMNER as Andrew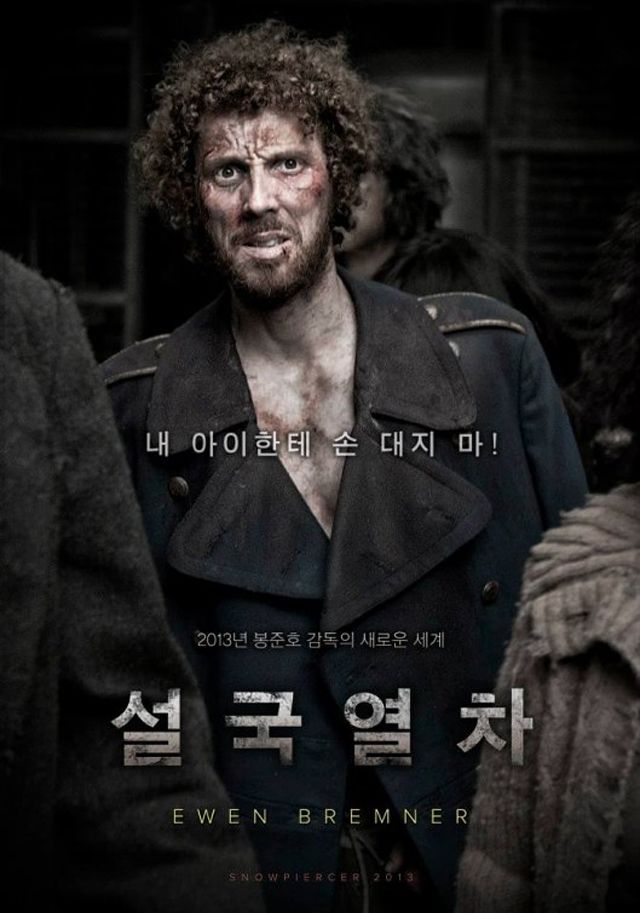 OCTAVIA SPENCER as Tanya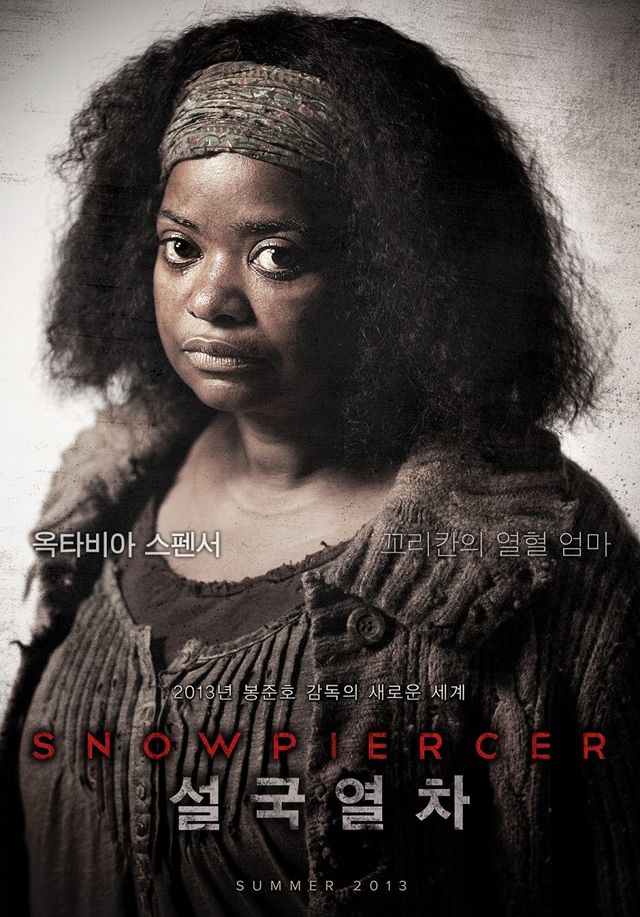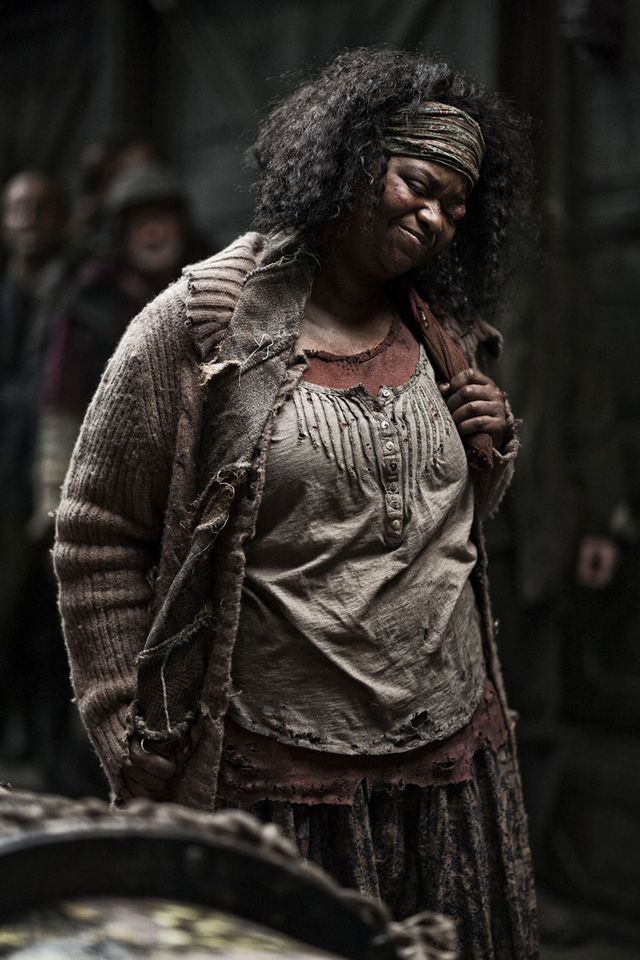 ED HARRIS as Wilford (He built the Snowpiercer)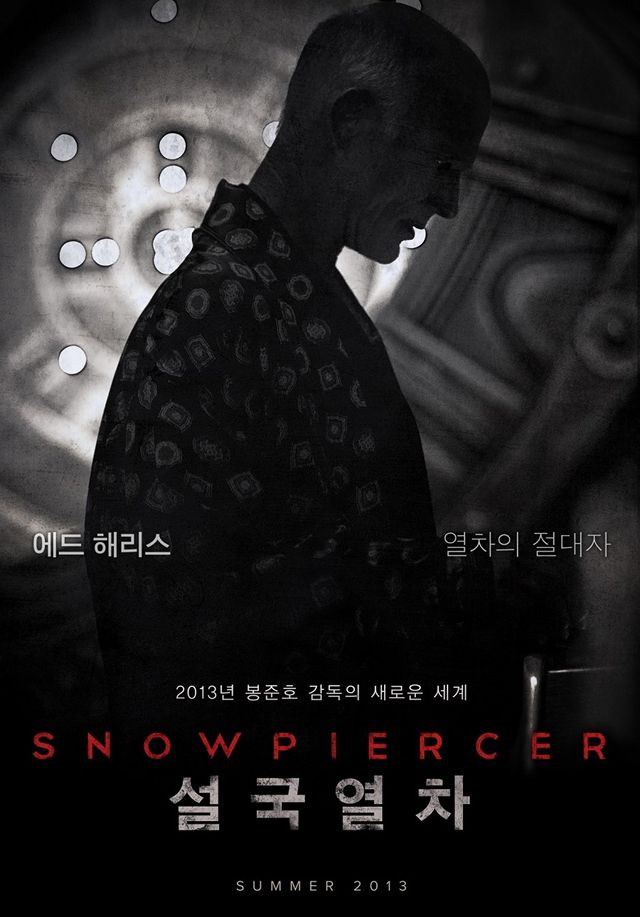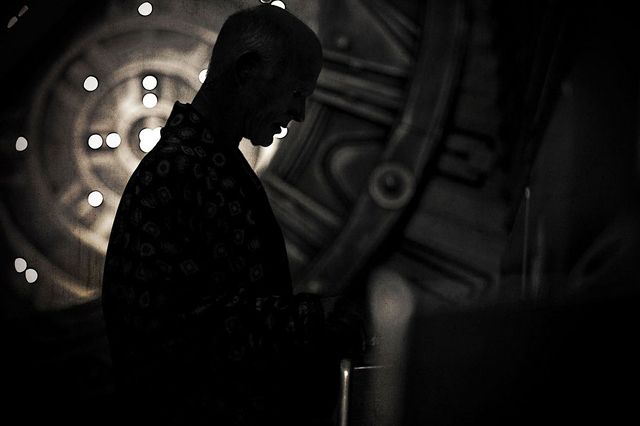 Sources  |  Beyond Hollywood  |  Twitch Film  |  First Showing