In Two Weeks, Lee Jun Ki's Jang Tae San and Park Ha Sun's Seo In Hye have a quaint first meeting.
On their first encounter, Park Ha Sun draws attention from everybody, especially Lee Jun Ki, as she is dressed like a mermaid and painted bronze/gold—a perfect Gwangali Mermaid Beach statue. The scene supposedly takes place during the 9th Busan International Film Festival in 2004, about 8/9 years prior to the drama's present setting.
I'm not sure on the other details of this encounter, but it involves Jun Ki inadvertently molesting Park's chest, which shocks her and the people around them. LOL.
Catch Two Weeks' first episode on MBC in August.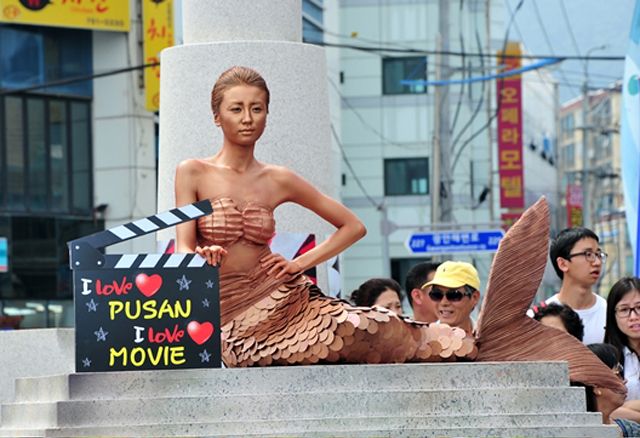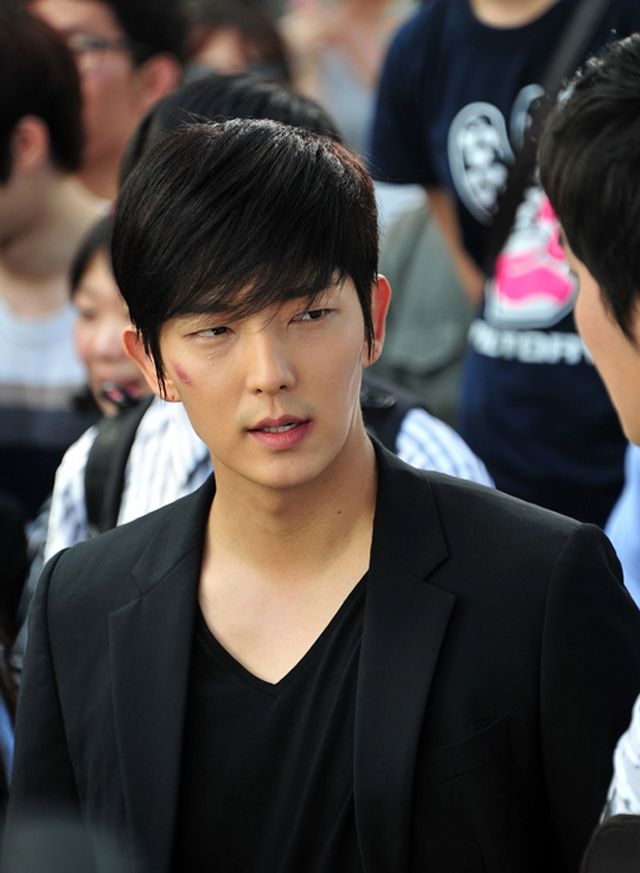 Sources  |  Newsen  |  Segye