Red Brick House released BTS photos of actor Jung Woo Sung directing Choi Jin Hyuk behind the scenes of a short film for Samsung's Galaxy S4. 4 Love was the first film campaign Jung made for the brand film project, 'Samsung Galaxy S4 – Story of Me and S4.'
The concept of this second short titled Start of a Dream was selected from a consumer competition, and it essentially has a similar premise as James Thurber's "The Secret Life of Walter Mitty": a modern day worker who daydreams.
Start of a Dream was released last July, so, catch it below!
Meanwhile, Jung and Choi will be working together again at the end of the month when they start shooting the movie God's Play, a story about a fallen baduk player who tries to climb his way back to the top of the game.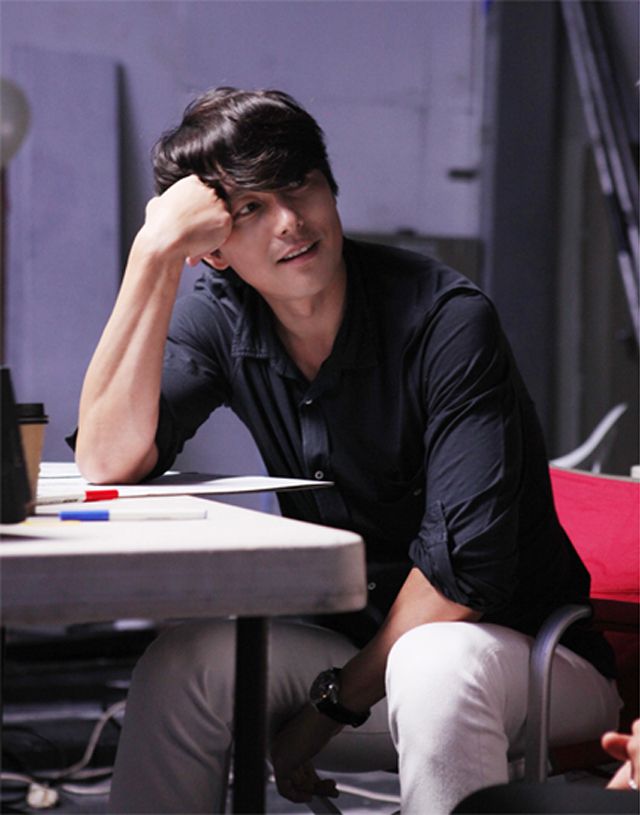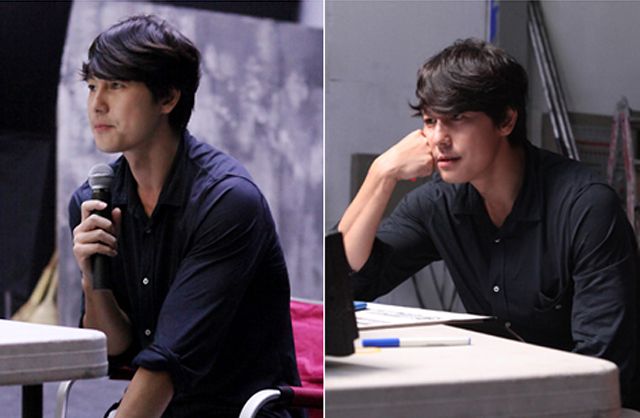 Sources  |  Red Brick House's me2day  |  SamsungMobileKorea