Will she be playing the noble idiot for the time being? I hope I'm wrong, but it doesn't look like Tae Kong Shil will be helping Joong Won recover his memories (yet) even though he feels their connection. Or does he have them back?
I hope they'll resolve the amnesia thing by tomorrow's episode. I don't think we need to go through another whole week of waiting for him to remember.
Episode 14 Video Preview
English translation c/o Soompi's creambunny
JJW: What am I to you?
TGS: I can make better use to my sixth sense than others. (?)
JJW: You don't have any sixth sense no matter where.
TGS: You're very careless and rude! Please be mindful/ careful.
Madame GO: You have not forgotten our contract, right? It's better if you give up leading a normal life.
JJW: Is my candy lonely and sad here too?
Hanna: If you are by my side, I will apologise. I'm sorry.
(Ep 14 cameo ?): Are you saying that the lady (TGS?) is an employee of Kingdom?
Kang Woo: Is he someone that you don't need to have now?
JJW: Do you really not need me?
TGS: Yes. 
JJW: Turn your head back.
TGS: Everything's over now.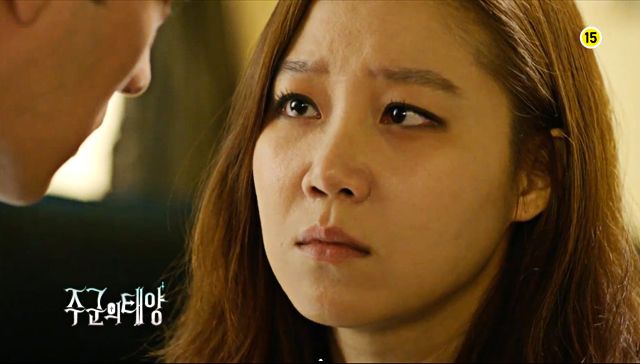 Sources  |  SBSNOW1  |  Soompi, c/o creambunny