I don't know if "enjoy" is the correct word. It appears that undercover boss Park Se Joo (Jung Yong Hwa) is the listening ear Na Mi Rae (Yoon Eun Hye) needs as they sit in front of a convenience store.
In the latest stills released for the upcoming KBS2 drama Marry Him If You Dare, Mi Rae drinks a beer and unloads her troubles on the man who would prefer she drank coffee. From the stills, it looks like the drama is going the cliché way where she has a sweet relationship with the second lead and an antagonistic relationship with the lead. Why must nice guys always finish last on dramas?
The scene was shot on the 11th and it is said that even though it was their first time filming together, they did well. Marry Him If You Dare premieres on October 14th.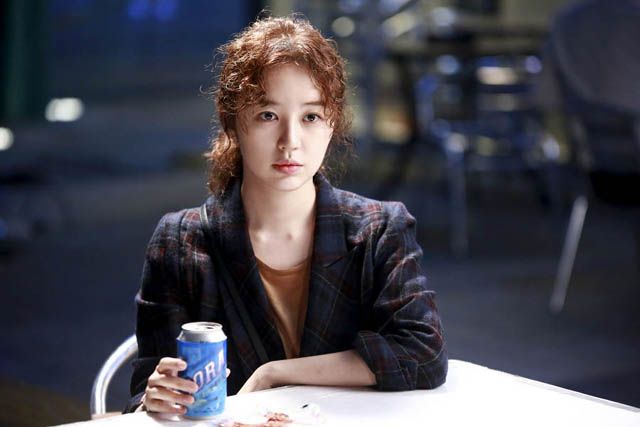 Sources: MBS Star, Korea Star Daily