I haven't seen much posted about MBC's Wed/Thurs drama "Medical Top Team" (which is up against "Secret" and "Heirs") so I decided to check it out for myself. I was excited Joo Ji Hoon is back in dramaland but I hate his hair in this one. Whoever the stylist is for Ji Hoon (and Woo Bin in "Heirs") that believes helmet-hair is a good look should be immediately fired – both guys look horrible. But that's totally off topic and my own personal opinion. Medical Top Team turned out to be intriguing enough that I find myself looking forward to the next episodes.

It opens on a swanky party given by hospital board members to introduce the new Assistant Director: Shin Hye Soo (Kim Young-Ae) and to outline her idea of putting together a "Top Medical Team" of doctors within Kwanghye University Hospital. We also meet Dr Park Tae Shin (Kwon Sang Woo) who is at the same hotel for a job interview – a hospital in the US is trying to recruit him. They meet his salary & research requirements but are not sure about his request for a lung transplant for his very young patient, Ba Wi. This is obviously a requirement of any hospital he chooses and he must be in demand if he can make such demands.
He notices a waitress, who looks flushed and is limping but continues his conversation, being told the hospital is still thinking about Ba Wi but they need more time. He looks dismissive after that and leaves. Inside the party, Hye San notices someone is missing from the VIP table and asks Chief Han Seung-Jae (Joo Ji Hoon) where his father is. She is interrupted by Chief Jang Yong Seob (Ahn Nae Sang) and his team, who suck up to Hye Soo – telling her the idea of a Top Medical Team is a great item. Ugh, I already don't like this smary, greasy jerk.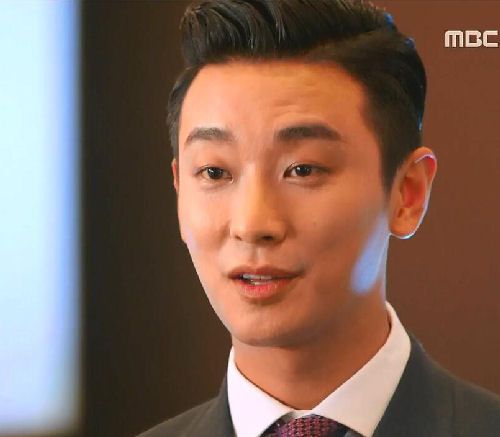 Chief Han slips out and sees Dr. Seo Joo Young (Jung Ryeo-Won) on her phone. He asks if she's eaten, she replies she has. Definite tension between these two but I'm not sure yet what their relationship is. She gets another phone call and notices the same waitress with the limp. Both Dr. Seo and Dr. Park end up following this woman around the hotel. She passes out and these two doctors end up in a fight about her treatment? I was floored – I've never seen that happen! Dr. Park shoves Dr. Seo and she hits her arm against a table. (Pretty sure that will come back to bite him)
The woman is taken away in an ambulance while these two continue arguing over the symptoms. Dr. Park arrogantly tells Dr. Seo its "MELOS syndrome" and she needs to study harder. He tells her to call him when the results come out, the one who is wrong will buy a meal. We learn the Top Medical Team was really Chief Han's idea and Shin Hye is married to one of the Chairman's sons – the one who messes around all the time. I'm sensing a power struggle here but I hope we don't get mired in it.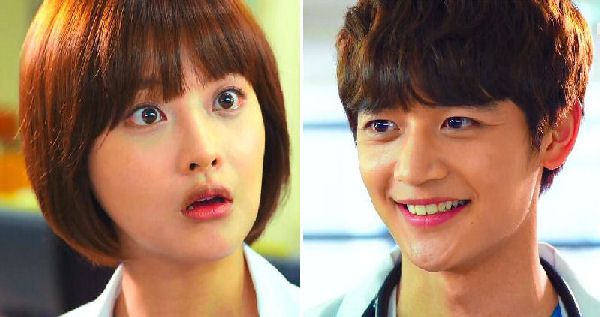 Dr. Park works at the Paran Clinic and has the best bedside manner I've ever seen: he's sweet, warm and caring with all the patients. We meet Ba Ni, the young girl who needs a lung transplant and they're adorable together. Ba Ni must be an orphan, she keeps sneaking out of the hospital to look for her mother. At Kwanghye University Hospital, we meet Resident Choi A-Jin (Oh Yeon-Seo) and Kim Sung Woo (Minho) – it seems Sung Woo has a crush on A-Jin and both are afraid of Dr. Seo.
Dr. Park drives by Kwanghye Hospital and decides to stop in and see if he was right about the MELOS patient. (Of course he was) He meets Dr. Seo but she coldly refuses to buy him a mea. Ouch. Dr. Seo then meets up with Chief Han and agrees to eat with him. Ah, she likes this guy better? Chief Han discovers she hurt her arm but not the reasons behind it.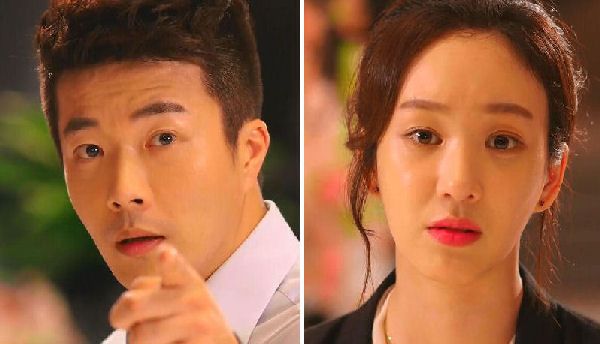 Ba Ni sneaks out to search for her mom again and passes out. Dr. Park has her transported to Kwanghye Hospital since they are the closest hospital with access to a Novalung. (A plastic module ventilator – yea, I had to look it up.) Upon arrival, Dr. Seo is contacted and is shocked to see Dr. Park there. She does agree with him that immediate surgery is needed on Ba Ni to hook her up to the Novalung and goes to scrub up. Right before surgery, she's called that another patient is failing – an important political patient. Who wants to place bets on who gets priority?
Chief Han arrives while Dr. Park is begging Dr. Seo to let him perform the surgery. Chief Han explains since he's not affiliated with the hospital, he can't allow it but Dr. Park keeps begging. It works and not only does Dr. Park save Ba Ni, he ends up saving the important political patient when Dr. Seo can't continue because of the injury to her arm. Lots of massive amounts of blood squirting all over everyone and lots of tension from all the characters but Dr. Park saves the day. Dr. Seo isn't happy since word of this soon makes its way around the hospital. Slimy Chief Jang intends to use this to force Dr. Seo to withdraw her application to the Top Medical Team.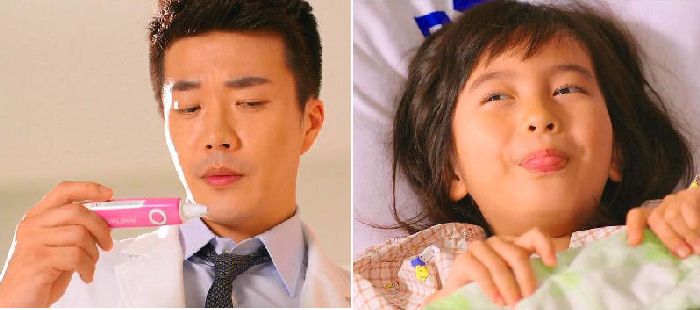 Dr. Park makes his way back to Paran Clinic to discover it's been pretty much shut down due to lack of funding. His mentor and Sunbae, Cheol Goo (Lee Dae-Yeon) tells him to just go to the US and not worry about the clinic. They try to find alternative placement for all their patients. Dr. Park learns he caused the injury to Dr. Seo's arm and apologizes but she is again cold to him. Chief Han offers to help re-open the clinic if Dr. Park will accept a position on the Top Medical Team at Kwanghye Hospital. Dr. Seo learns everyone at Kwaynghye Hospital believes she's getting preferential treatment due to her relationship with Chief Han and decides to withdraw her application. She learns Dr. Park is being scouted and that he accepted a spot on the Top Medical Team. She doesn't look happy about this.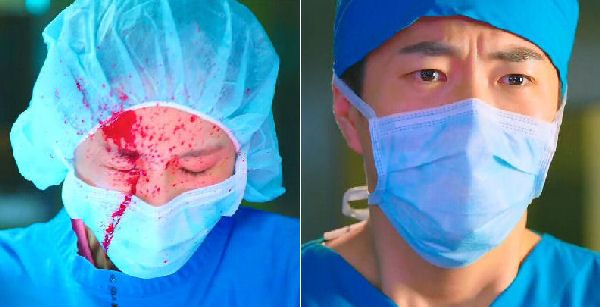 Thoughts:
This appears to be a typical medical drama with love-lines between doctors, residents and nurses but I think the actors are making the difference for me – I really enjoyed it! There are the expected blood-squirting scenes and the random oh-my-god-quick-rush-to-the-operating-room stuff but it's balanced nicely by the relationship building of the characters.  I'm very curious how Dr. Park and Dr. Seo will work together since his priority is always the patient and her priority seems to be more earning the top doctor title. I get it – she's in a male dominated field with jerks like Chief Jang dogging her every move so she has to fight harder for respect than her male counterparts.
I'm not sure yet of the relationship between Dr. Seo and Chief Han – does he like her? Does she like him? I do have a feeling Dr. Park will be right in the middle of that soon. *hehehe* And we also have the cute nurse Min-Ji who likes Sung Woo who likes A-Jin who likes Joon Hyeok. (LOL) If you're not watching the dark melo "Secret" or the high-school angsty Heirs, give this one a try. I'm going to be watching all three!