1, 2, 3 … AWWWW! We're up for a playful romance this week!
After revealing his secret, for the first time in a long while, Kim Tan seems to feel free. In a scene from this week's episode, he unabashedly gets affectionate with Eun Sang while they sit together and as she appears to tease him with her snack.
He goes for a kiss akin to the spaghetti scene in Lady and the Tramp, taking a bite off Eun Sang's donut while it's still between her lips. *Tingles* Their faces are so close and their lips are almost touching, but Eun Sang reacts with shock (what else is new?) and smacks him.
Why can't she smack Young Do when he's being an ass to her? On the one hand, this is at least a flirtatious smack. 😉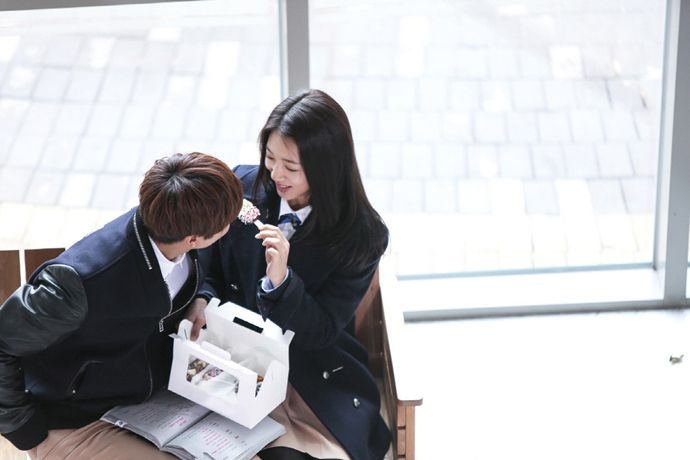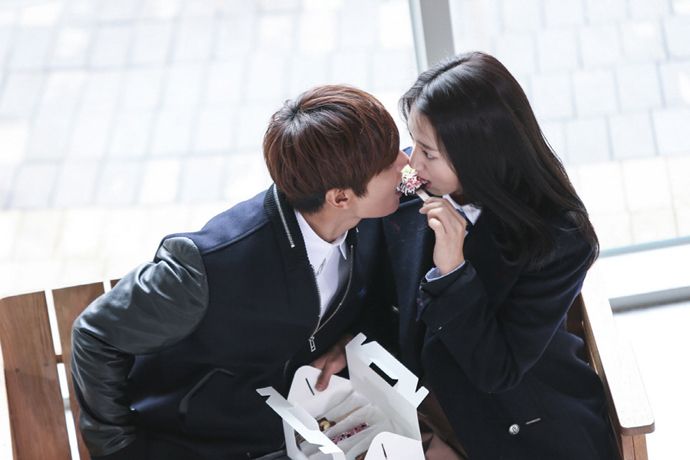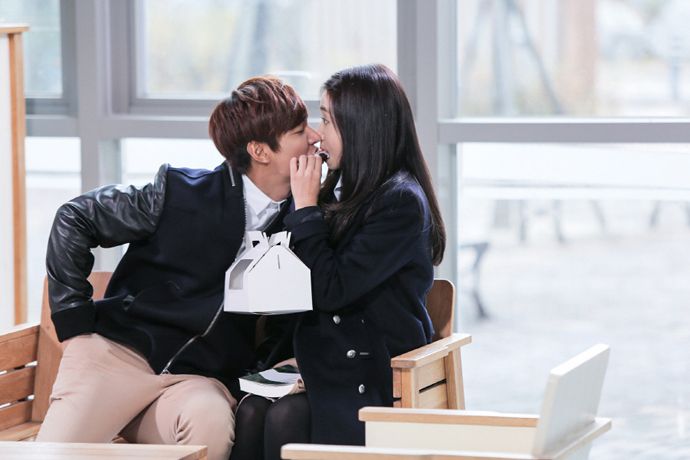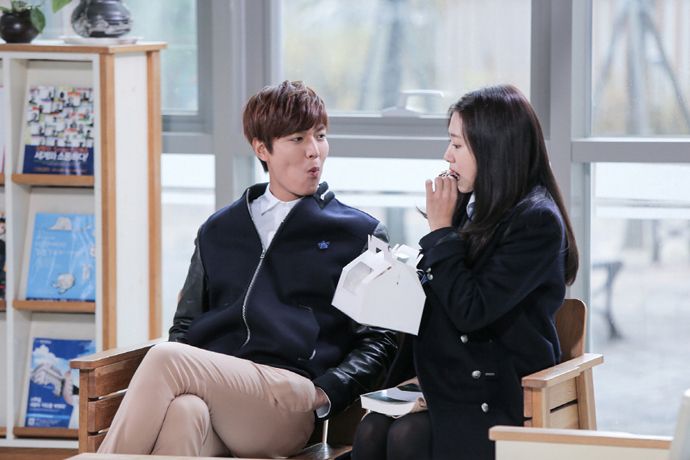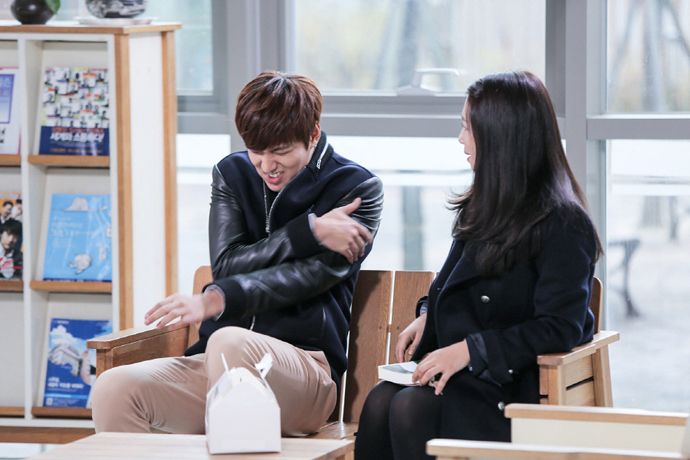 Sources  |  TV Report  |  SBS