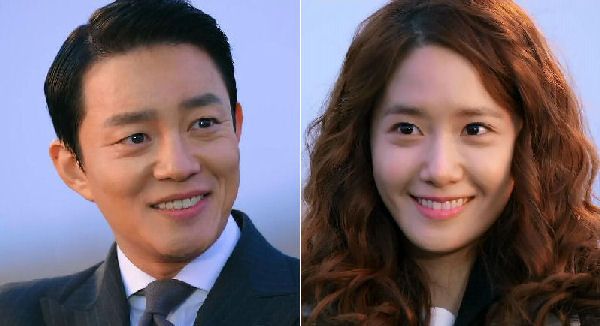 I'll admit that I had to be dragged into watching "Prime Minister & I". I'm a fan of Yoona's. *gasp* (I know) I think she shows excellent comedic timing but I'm not fond of her melo performances. Still, I'm a fan of her goofy, awkward side which made me want to watch this. However, when the lead male was announced – I was put off.  I don't know much about Lee Beom-Soo except that he's been in a TON of movies and dramas (none of which I've seen) and he's 43. That put me off a lot, considering Yoona is 20 years younger.
So I'm now eating my words and ashamed of all the horrible assumptions I made. This drama is good, REALLY GOOD. Yoona is firing on all cylinders and Lee Beom-Soo is making me want to go watch all his dramas and/or movies I've missed. I can't believe I made the decision to not watch this based on the actors ages! That's just insane (I realize now) and my apologies to all the fans of this drama.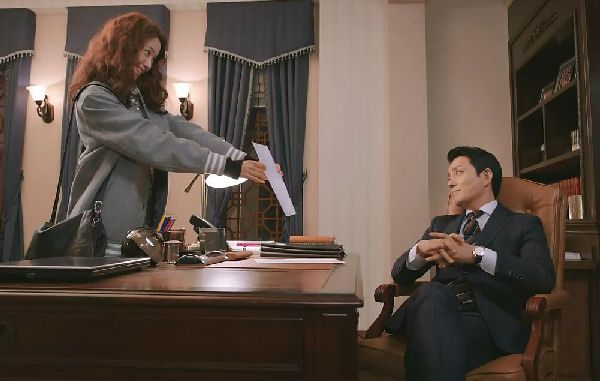 Lee Beom-Soo plays Kwon-yul, a candidate for Prime Minister. He is a widowed father of 3 adorable children (ages 15, 12 and 7) Yoona plays Da-Jung, a tenacious, clueless -about-politics reporter who works at a scandal rag. Their paths first cross when he catches her taking pictures of a celebrity and assumes she's taking pictures of him –  before it's announced that he's in the running for Prime Minister. (which is something he doesn't want) Erasing the picture she took of him accidentally, he tells her off and leaves.
Her boss assigns her to dig up dirt on Kwon-yul since he's the youngest candidate in history for Prime Minister and he's hot news. Plus his assistant Hye-Joo (Chae Jung-An) is a beautiful woman who has been by his side for 10 years – there must be something between them, right? Da-Jung is humiliated in front of the other established political reporters and then Kwon-yul has her arrested for being a stalker. (LOL)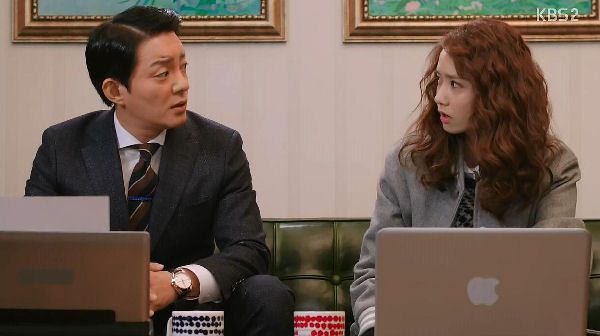 We also meet Joon-Ki (Ryu Jin) who is not only Kwon-yul's ex-brother-in-law but a political rival. And Kwon-yul hires a new assistant, In-Ho (Yoon Si-Yoon) who appears to be up to no good. I'm not sure what he's up to yet. One the one hand, he seems to be a huge fan of Kwon-yul's but on the other there have been sneaky, strange looks so I'm putting him on hold until I find out more.
When Kwon-yul's youngest son goes missing, having been taken by one of those "serious" reporters, Da-Jung finds him  – only to be chewed out by Kwon-yul even more since he believes she took his son to pump him for information. He shoves her against a tree, berating her – while someone we can't see takes pictures of this. Hmmmm…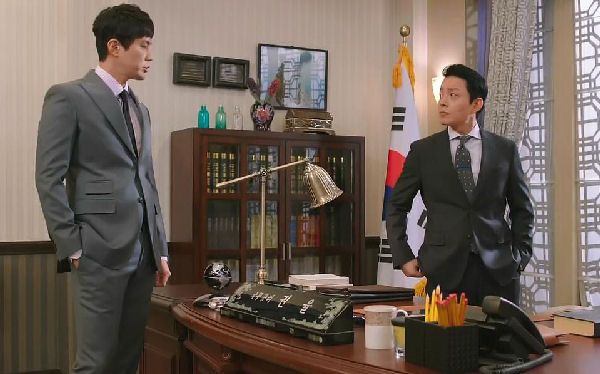 Once he discovers Da-Jung rescued his son, he grants her an interview. Her questions are, as he suspected, frivolous like his favorite ice-cream flavor. However, when she starts asking about his children's dreams – he realizes he doesn't know much about his own children. When she asks about the hardest time in his life, he flashes back to the car accident that killed his wife. (which Da-Jung is not aware of) She discovers this after searching and feels bad so she decides to make her article nice.
The next morning, the photos that were taken in secret are on the front page of the papers. And it looks like a romantic moment captured between a candidate for Prime Minister and a young woman. Kwon-yul furiously orders Hye-joo to have the article removed but it's too late and spreads like wildfire. Even worse, netizens think the girl in the picture (Da-Jung) looks like a schoolgirl so it's assumed this guy is kissing a minor.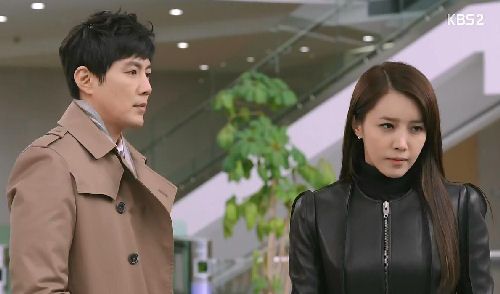 Kwon-yul's brother-in-law Jung-Ki is delighted, thinking Kwon-yul will now have to withdraw while Hye-joo believes Jung-Ki is the culprit behind this scandal. She wants to immediately release the information that the girl in the picture is Da-Jung (not a minor) but In-Ho argues against this. The tabloid she works for would twist things even more to protect her. Hye-joo suggests releasing information that Da-Jung is working with Junk-Ki to spread false rumors about Kwon-yul. Kwon-yul refuses to do that.
We find out the "serious" political reporter Woo-Chul is behind this – he took the pictures but he didn't recognize Da-Jung. Hye-joo goes behind Kwon-yul's back to release information that Da-Jung was paid. (implying she's working with Kwon-yul's political rivals) Kwon-yul decides to withdraw his nomination – he won't allow Da-Jung to be used this way. Awwww, he's a good guy.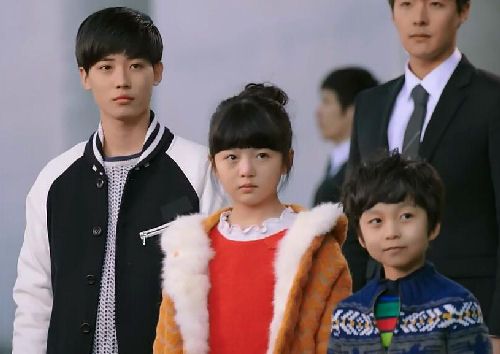 At the press conference to withdraw his nomination, Kwon-yul gets hammered with questions about the woman he's seeing and the "serious" reporter Woo-Chul (who finally figured out the girl in the picture was Da-Jung) announces who she is. Da-Jung shows up at the press conference, admits she's the girl in the photos, grabs Kwon-yul's arm and announces they're in love. Ahahaha – WHAT?
It works. Public opinion suddenly shifts in Kwon-yul's favor. Turns out the whole idea was In-Ho's which infuriates Hye-joo (who has been secretly in love with Kwon-yul for 20 years) After thinking it over and thinking about all the people counting on him, Kwon-yul agrees to pretend Da-Jung is his girlfriend. But only until he gets the confirmation – after they, they will "pretend" to break up. Uh huh.

And so the pretense begins with Kwon-yul hanging up on Da-Jung when she calls him spouting "Jagiya" on the phone. (LOL) Both families of our pretend lovers aren't happy. Da-Jung's Father (who is in the early stages of Alzheimers) is angry she's seeing a man with 3 children. 2 of those 3 children aren't happy either but mostly because Dad doesn't spend any time with them and even forgets Birthdays. The youngest son, Man Se is the only one who likes Da-Jung.
During the confirmation hearings, they come down hard on Kwon-jul about his children – thanks to a tip from evil brother in-law Jung-Ki that Kwon-jul doesn't know anything about his own children. Wow, so this guy is even willing to use his dead sisters children to defeat Kwon-yul? He's kinda despicable. Kwon-yul gives a heartfelt answer about his children which assures his nomination. And so his new duties as Prime Minister begin.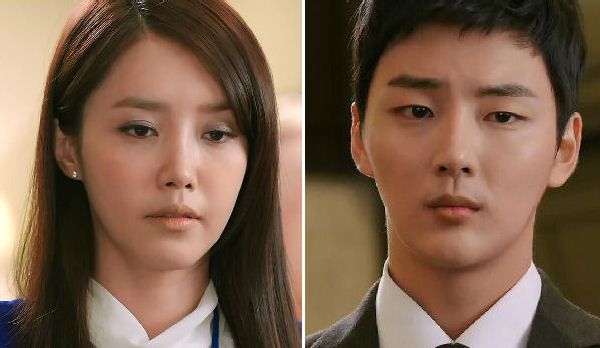 From here, events conspire to force our fake-couple into a real relationship. Kwon-yul is pressured by the President about setting a wedding date while Da-Jung learns her Father has a brain tumor and only has 6 months to live. Man Se, Kwon-yul's youngest son is also involved in throwing them together. When a spy under evil brother-in-law Jung-Ki tries placing a hidden camera, Kwon-yul has to again involve Da-Jung in his life.
Pushed into a corner, Da-Jung suggests a 6-month contract marriage. When Kwon-yul finds out her Father has 6 months to live and with some further prodding from Man Se – he agrees. Both of his assistants are not happy about this since Hye-joo is in love with the Prime Minister and In-Ho has fallen for Da-Jung. Oh, and evil brother-in-law is in love with Hye-joo. (LOL) Tangled webs, anyone?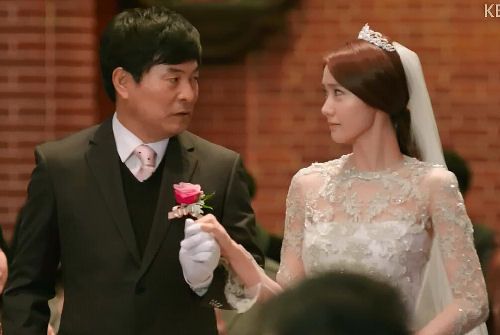 I've only seen the first 4 episodes but I'm in! I won't be doing regular weekly recaps but I will post my thoughts on upcoming episodes. So if you're like me and were initially really put off by the age thing? Put that aside and give this a go – it's worth it.