Leads Choi Jin Hyuk and Song Ji Hyo have been called upon to be in a suit, a party dress, and pajamas for their better and for their worse in Emergency Couple's official posters. While I don't condone violence, I especially like the hammy second poster in which their bedtime turns into wrestle mania against an emergency room setting.
Onscreen, I hope all their passionate fights will be offset with equally heated love scenes. I've seen clips from I Need Romance and Frozen Flower, so, if tvN asks for it, Jin Hyuk and Ji Hyo would deliver the steamy 😉 Just sayin' …
In the meantime, production is having more fun promoting the hate between the couple, as we find our female lead unearthing her wedding treasure trove and setting it on fire in the expanded 30-second teaser.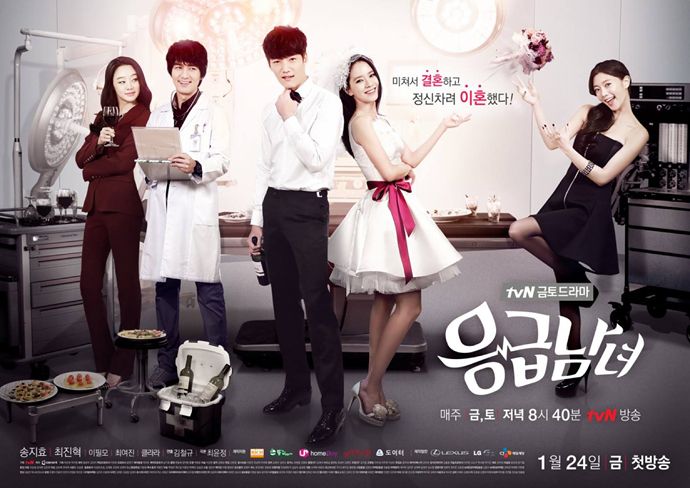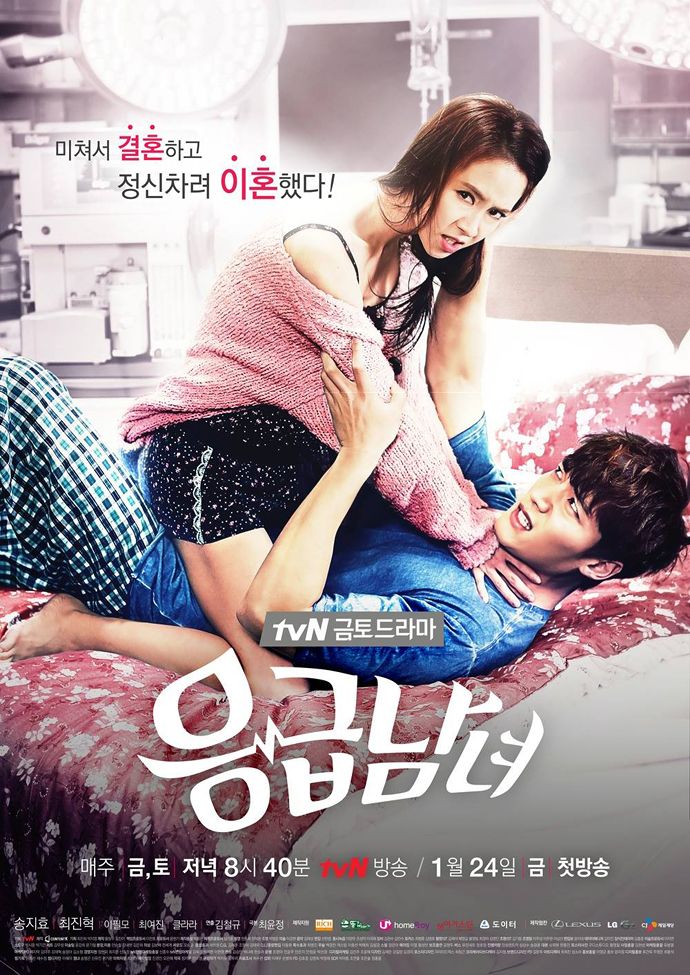 Sources  |  CJ E&M Drama on FB  |  CJENMDRAMA