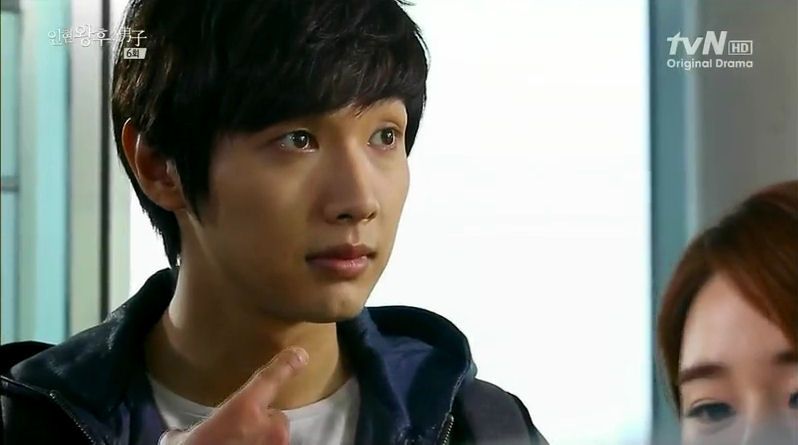 I'm fairly certain that everyone who knows me knows that my favorite Korean actor is Ji Hyun Woo. Not necessarily because he's the greatest actor out there (he is good) but he's just an all-around nice young man. I fell in love with him in 2006 when I saw the Korean movie "Fly High" and have followed everything he's done since, even buying his single mini-album "Crescendo". Imagine my joy while watching "Queen InHyun's Man" and the aftermath. I don't think my feet touched the ground for months, I was so happy for this lovely real-life couple.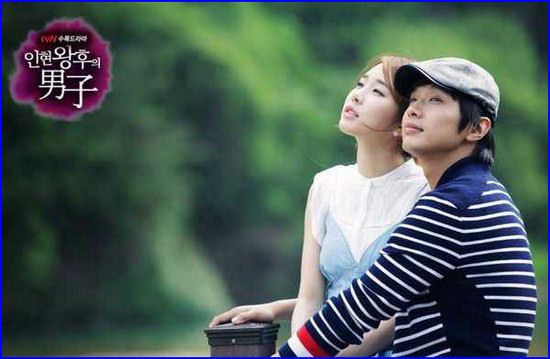 The backlash that came actually made me laugh. People assumed he would "ruin" Yoo In Na's career by doing something as selfish as announcing he loved her (how dare he!) or that he was just attempting to make sure she didn't date anyone else while he was in the military, essentially "tying her down". Pfftttt. Yoo In Na said it best: "I could feel the sincerity through his eyes". *hee* Yes, he's that kind of man – honest, direct, courageous yet innocent.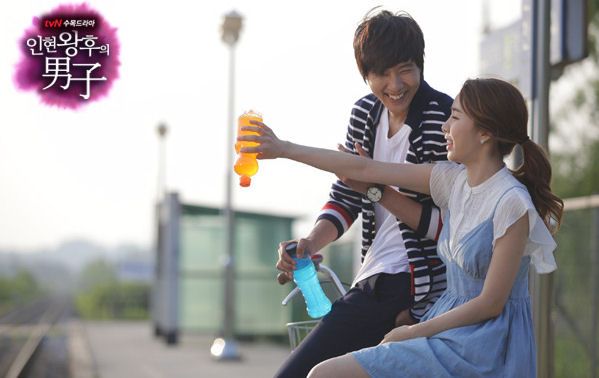 He's not only coming home soon (he's being released from military service on May 6th) but he's also already been offered the lead role in KBS's "Trot Lovers" and according to sources, has accepted.
"Actor Ji Hyun Woo will be making his acting comeback right after being discharged from the army. It was announced that the actor will take the lead role in the KBS2TV's Mondays and Tuesdays drama "Trot Lovers." In regards to the official casting, a drama staff commented, "On May 1, Ji Hyun Woo officially decided to be a part of 'Trot Lovers.'After he is discharged from the military on May 5, it seems that he will get in to filming for the drama right away."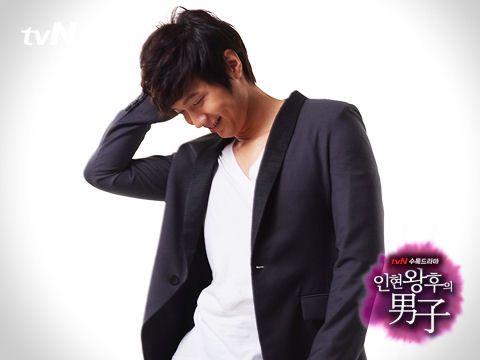 "Ji Hyun Woo will be playing the role of genius musician Jang Joon Hyun who falls in love with a woman who is obsessed with trot music. The romantic comedy will portray a plot surrounding music and love from two different backgrounds. As Ji Hyun Woo had previously been active as a singer, the actor's ability to both sing and act placed him high on the list of possible actors for the role. Furthermore, Ji Hyun Woo's good looks made him seem perfect for the role as a genius musician with the full package."
 "Trot Lovers" will broadcast its first episode in June.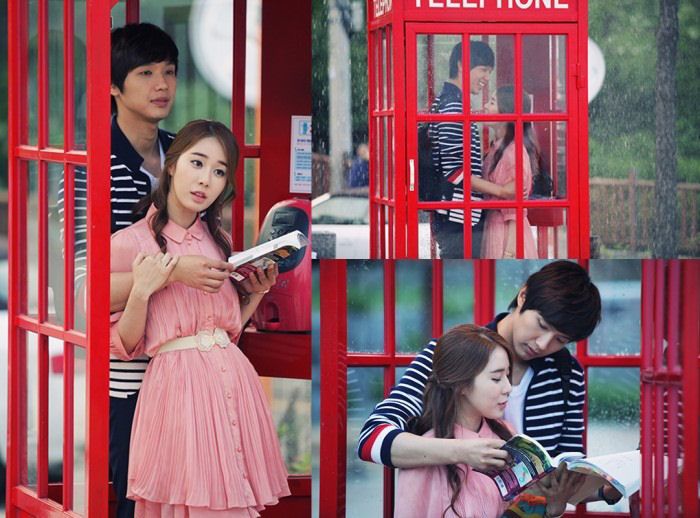 In honor of Ji Hyun Woo coming home, I asked my Couch Kimchi Co-Writers for permission to hold a contest and they kindly gave me an okay. So here's the deal – I have an extra unopened DVD of "Queen InHyun's Man" with English subs and an unopened copy of the "Queen InHyun's Man" OST (tracks listed below) that I've been itching to share. The rules are very simple: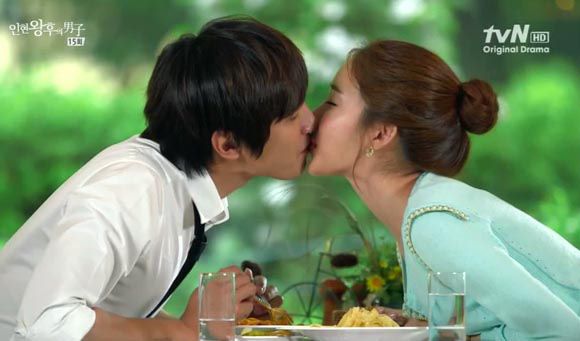 1. Anyone can enter but you must be a subscriber to this blog. (it's easy to sign up – see "Subscribe To Couch Kimchi!" on the right)
2. Leave a comment here and explain your favorite moment from "Queen InHyun's Man" and why. Only one comment per person.
3. It can be in the form of a poem, a limerick, or just a few short sentences – this isn't about how many words you use or how cleverly you use them. It's more about how well you know this drama and how much you loved it.
4. Contest begins May 6th and ends May 20th at Midnight (US – Central Standard Time)
5. The CK Ladies will read through the entries and choose one Grand Prize winner and one 2nd place winner.
That's it, that's all there is to it. Easy as pie. So leave your comment below and Good Luck to everyone! And if you need to watch "Queen InHyun's Man" again (and who doesn't) it's available on ViKi.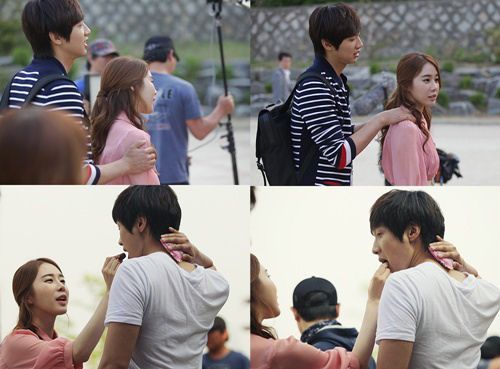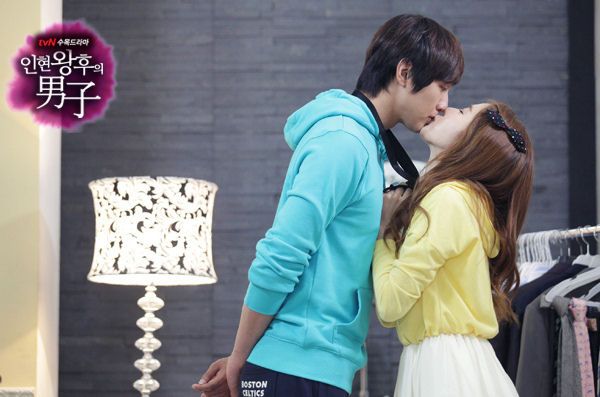 Queen InHyun's Man OST Track List:
Queen In-Hyun's Man Title –  Artist: Kim Hee-jin, Nam Hye-seung
Same Sky, Different Time –  Artist: Joo Hee of 8Eight
Just Once –  Artist: Young Jae of 4Men
You Came –  Artist: Kim So-jung
I'm Going to Meet You –  Artist: Deok Hwan
Leap Through Time – 이크거북
Same Sky, Different Time (Inst.)
Just Once (Inst.)
My Man, Kim Boong-do – 이크거북
Same Sky, Different Time (Music Video)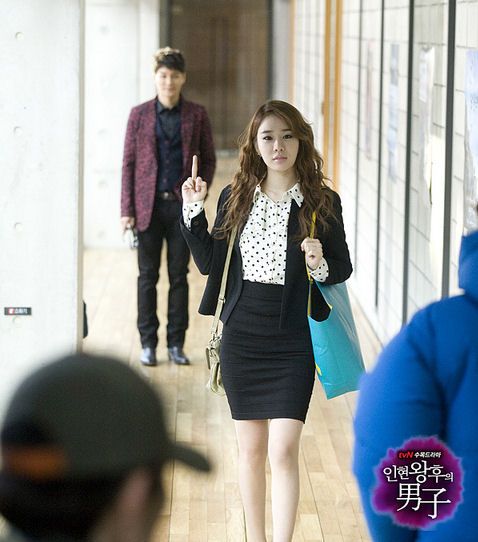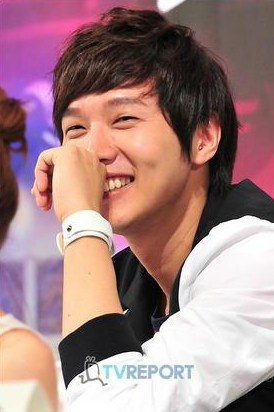 Sources: Naver
MWave 
KpopStarz
Soompi
Yoo In Na Confirms Relationship 
Real Life Sweet Moments