I haven't had much luck with weekend "family" dramas, there are usually too many characters and the stories surrounding side characters are only there for laughs. I end up fast-forwarding to get to scenes with the main characters, which might only leave 10 minutes of actual viewing time. (LOL) It's my perception that these are written by older writers so they end up being very old-fashioned, predictable and dry. Mopey leads, forced engagements or sneaky ex's seem to be the norm.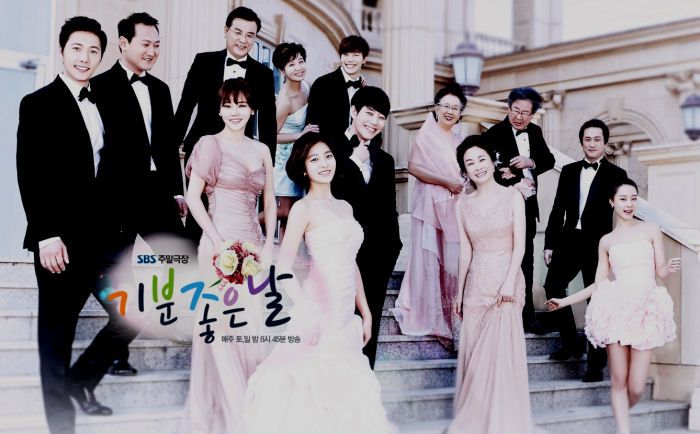 Which is why I'm finding "Glorious Days" so delightful. There are a few clichés happening but for the most part, all the characters are well written. With each episode, I'm excited to see where things go – even the side stories. Stranger still that I'm emotionally attached to all of the characters and heavily invested in each relationship. That's so odd!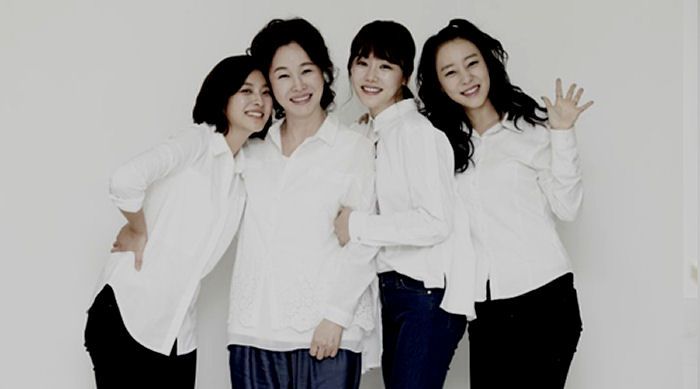 This drama revolves around a single, female author with three daughters who (of course) gets scammed out of money with her latest book and almost ends up on the streets. Enter her "Oppa", the man she grew up with at an orphanage until he left. He's now married and lives with his in-laws, his wife and their 2 sons. They own a bakery/cake shop and just happen to live in a twin home – with the other side being empty. *squeeee* Co-habitation is one of my favorite Kdrama plots.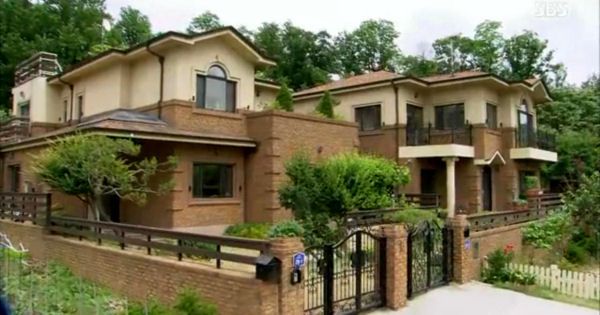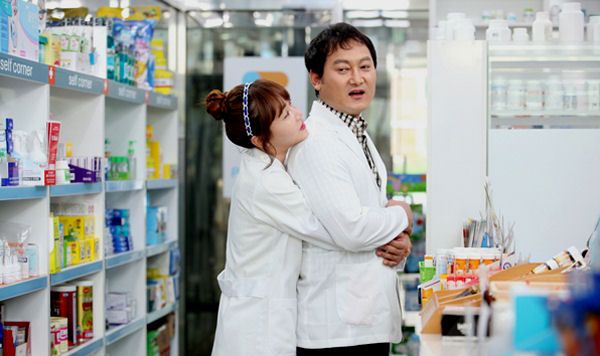 Our writer is Han Song Jung (Kim Mi Sook) and her daughters are Da-Ae (Hwang Woo Seul Hye) Da-Jung (Park Se Young) and Da-In (Koo Woo Ri). Her oldest Da-Ae is romantically involved with a single father, Dr. Kang (Jeong Man-Sik) and they're adorable. I even love his pre-teen son and watching him slowly build relationships with these women. Writer Han's 2 other daughters are single, with the youngest starting out a tad bit annoying but I now love her too.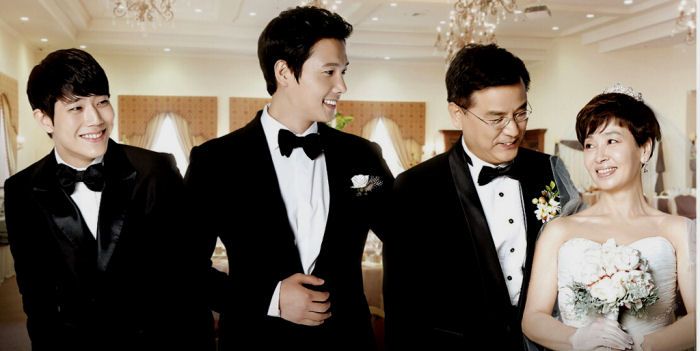 Oppa is Seo Min Sik (Kang Seok Woo) married to Shin-Ae (Lee Mi Young) and living with her parents. Shin-Ae is snobby and spoiled but not enough to make me hate her. Their two sons, Jae-Woo (Lee Sang Woo) and In-Woo (Kim Hyung Kyu) are complete opposites – one is a playboy while the eldest is polite, charming and dutiful. The brothers relationship is also adorable as is the relationship between the oldest son and his Grandmother. But when Writer Han and her daughters move in next door, all hell breaks loose.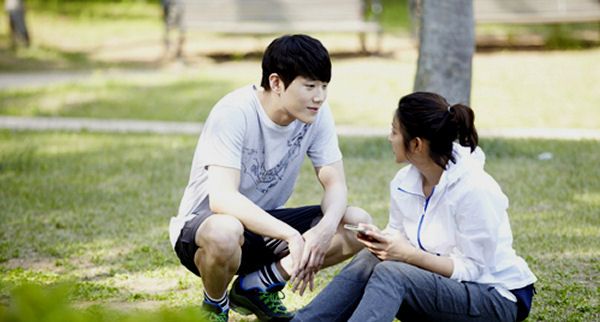 First, Da-Jung meets In-Woo. He thinks she's his blind-date but she's at the hotel to meet her mother's publisher. (Why do Korean marriage meetings, called "mat-seon's" always meet at a hotel?) In-Woo is completely turned off by Da-Jung but believing she's the girl his mother has set him up with, he makes a date to meet her later. It's really just a bribe for mom to add money to his bank account. Da-Jung is just shocked and smitten that this handsome man wants to meet her. *keke*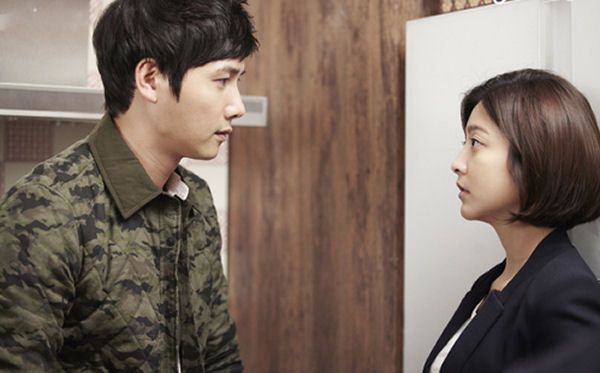 So in the beginning, Da-Jung crushes on In-Woo, Jae-Woo crushes on Da-Jung, Da-In crushes on Jae-Woo (although I think it's a school-girl crush, she's surrounded by boys who adore her) and In-Woo? Well, he just likes pretty, sexy girls and LOTS of them. Things gets a bit more complicated once Da-Jung realizes her meeting with In-Woo was a mistake and finds herself more attracted to and getting along better with older brother, Jae-Woo.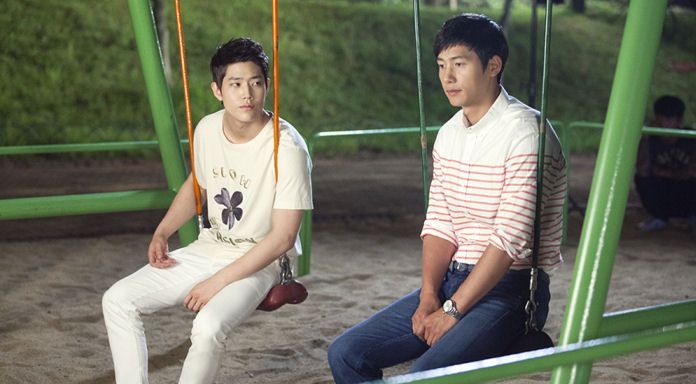 Strangely enough, once In-Woo realizes Da-Jung was sincere and honest, he has a change of heart and starts chasing her. He also stops his playboy ways and decides he needs to find a girl with sincerity, one who honestly loves him. Things work themselves out when In-Woo realizes his older brother is truly in love, for the first time ever and Da-Jung feels the same so he backs off. Yay for quick resolutions! Shin-Ae is initially jealous of her husband and Writer Han but this too is quickly resolved.


When Da-Jung and Jae-Woo confirm their feelings is when things get even messier because they are confronted with strong opposition from Jae-Woo's family. Of course, it's really all about Writer Han being a single mother with no money. But when it's discovered that her dead husband isn't really dead, things get worse. It turns out, her husband walked out while Writer Han was pregnant with the youngest daughter, Da-In, she was never added to his family registry, which is heartbreaking.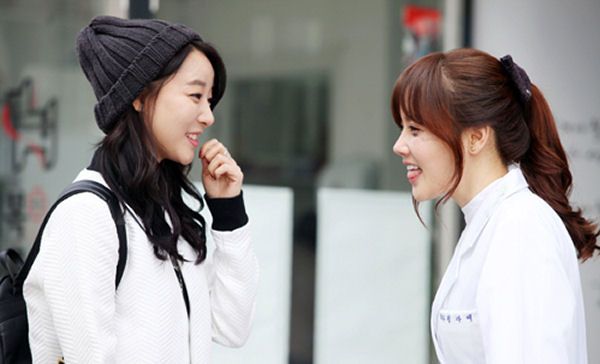 The ex-husband not only left Writer Han with 3 children to raise on her own, he married another woman and had a son with her. Once that woman dies and he has no job, no money and no prospects, he hunts Writer Han down. He's convinced she's rich (since she's an Author) and that somehow he has a right to some of that money. He begins harassing her, even going so far as to threaten her about seeing the girls. Since the girls believe their father is dead, Writer Han does her best to keep him away.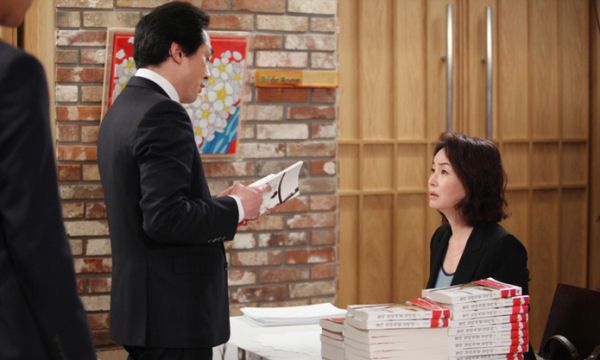 Which is when Uncle Nam Goong-Young (Son Chang Min) steps up. He's the younger brother of Min Suk and just happens to be a rich, hotel owner – he owns the hotel where Da-Jung first met In-Woo. He's single, somewhat a playboy and completely self-absorbed…until he meets Writer Han. At first, he's under the impression she's a scam artist but he learns the truth and finds himself doing whatever he can to make her life easier. *heh* He's got it bad.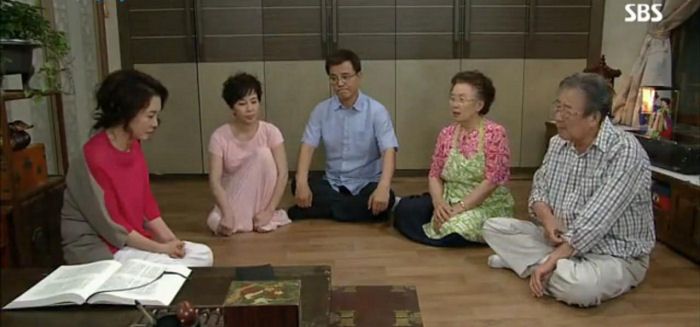 Once it comes out that Writer Han's husband is still alive and dumped her for another woman, Jae-Woo's family is disturbed that she lied and that her family life seems so messy. They start looking forward to the day she moves out and things can return to normal. The slimeball ex-husband sees his ex-wife living in a nice home, friendly with both a bakery owner and a rich, hotel owner and decides he deserves a piece of that pie. Ugh, he's disgusting.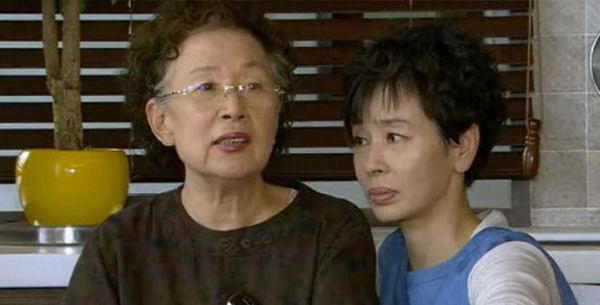 The girls discover their father is alive, his son begs him to leave that family alone. The son also starts following Da-In around, protecting her because he feels guilty – like it's his fault she wasn't added to his father's registry. Jae-Woo's family find out the girl he likes and wants to date is Da-Jung. Grandma and Grandpa secretly approve, they adore Da-Jung but Jae-Woo's parents are both firmly against it. Uncle Nam decides he'll help but I believe his reasons have to do with one woman: Writer Han.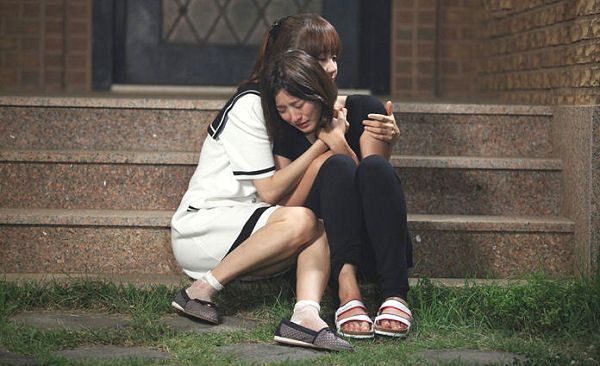 He bullies the ex-husband into a job at his hotel – in the laundry department. (LOL, I love it) He offers to be the girls "Godfather" so they can hold their heads up in society. He offers the youngest, Da-In a professional job since she's a photographer. And he agrees to help re-publish Writer Han's book and make it a best-seller. All of these things will not only help Writer Han (and draw her closer to him) but it will also help Da-Jung be accepted as a marriage partner for Jae-Woo.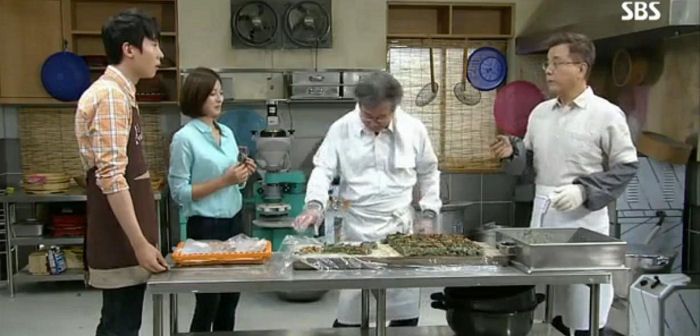 I should mention I like ALL of these people, from both families, they're all nice people! There is no slapping, throwing water, or bodily harm being done. There is no lying ex-girlfriends playing dirty tricks or bitchy employees ordering anyone around. The only despicable character is the ex-husband and amazingly enough, he's hasn't gotten away with much. I know Shin-Ae (Jae-Woo and In-Woo's mother) can be a pain-in-the-arse but she has a funny side that makes her tolerable.

I adore Grandma and I love it when she sings, although her singing is horrible. I also love it when she pats her Grandson's cute bums and calls them her "poopy puppies". I squealed like a maniac when uber hot Lee Sang Woo said the Jae-Woo character he's playing is easy because this character is most like his real self. Really? Is that why he's smiling all the time? *kekeke* And such a beautiful smile too!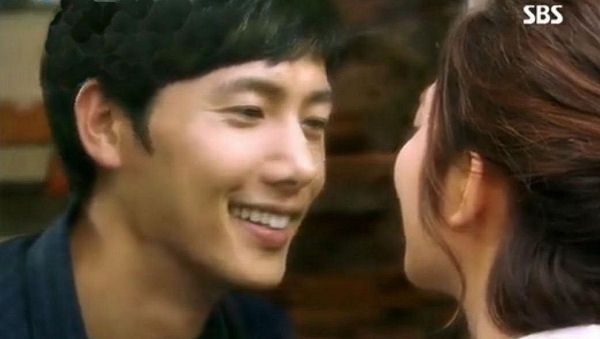 If you're looking for something extremely enjoyable to watch on the weekends but don't trust family weekend dramas, you can take my word for it: this one isn't your average. Even if some of the story lines are cliché, there's enough cuteness to keep it interesting. And the lovely, close family dynamics are a joy to watch. I'm hooked and crossing my fingers that it doesn't go off the rails. Oh, and if you're curious to see what type of person Lee Sang Woo is in real life, this is a must see.
For more detailed recaps of each episode along with English subbed previews and BTS videos, visit Musings Of A Twinkie.