Just when I'm voicing excitement over a weekend, family drama and happy about everything (characters, story, dialogue) and where it's going – a wrench gets thrown in and I'm back to square one. *sigh*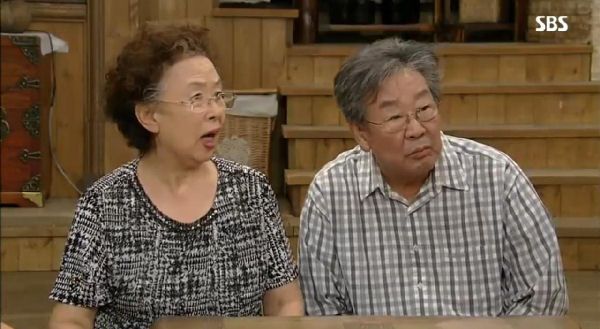 Last week, we left off with Shin Ae at a sauna, our lovely Grandparents were moving out and Uncle Nam asked Song Jung to formally date. *squeals* Plus a new problem: which young couple would marry first? The last one ticked me off a bit because I assumed Grandpa would stand firm on that. Then with him leaving, I assumed Min Sik would stand firm on that. Nope, it appears everyone is caving – including Jae Woo.

I'm also a bit frustrated with Song Jung but I have to admit, I understand how she feels. As a Mother and an "Ahjumma", she might feel silly to be dating at the same time two of her daughters are dating? LOL! I get it but I hope she resolves the issue in her mind quickly. I really want to see this older couple having fun! The hurt showed on Nam's face plus I just love the way he gazes at her. *heh*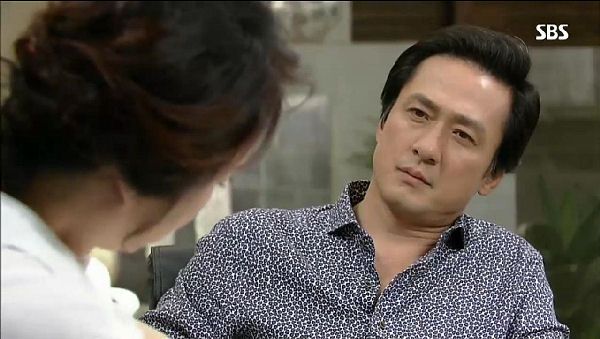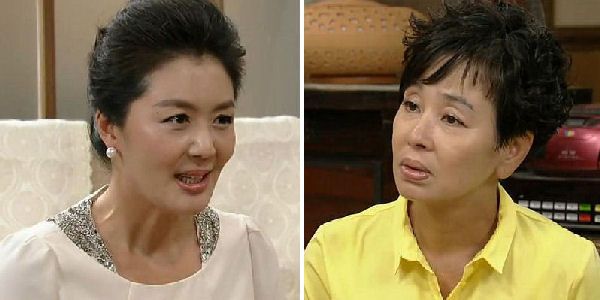 I didn't expect Shin Ae to return home so soon nor did I expect her behavior to change much. But that she continues to whine like a 2-year-old is both hilarious and somewhat sad. She obviously didn't learn anything! Even though Min Sik seems to be coming down on her like a hammer, I don't feel his resolve will last long. Which means nothing has changed and she's still doing whatever the hell she wants.


I'm disgusted at the way she speaks to her parents and can't believe she gets away with it. I mean, it shocks me that Min Sik says nothing. I know Grandpa was dealing with it there for a quick minute but now, even he just allows it to continue. If this part of the problem, there's no consistency in dealing with her? I still don't understand why she's allowed to behave this way.
When Grandma mentioned "I wish I had treated you better" – we all know who is going to be saying those words and why. That's so incredibly heartbreaking! Like I wish I could crawl through my screen and shake Shin Ae, she's being petty when much more important things are happening.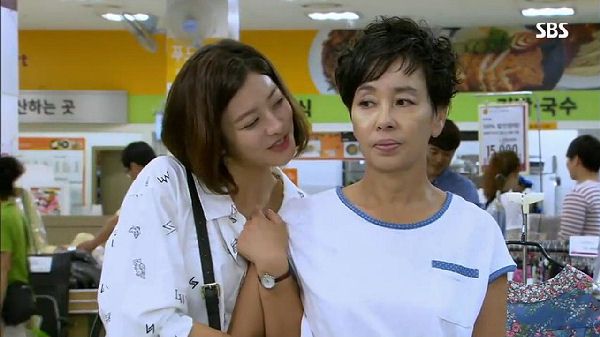 Since she accepts no responsibility for her words or actions, I can easily see her blaming Grandpa for not telling her how sick Grandma is. Da Jung's latest attempt to win her over cracks me up, you would think Shin Ae would get the joke of how annoying everyone finds So Lee when she whines "Ommonee!"
It crossed my mind that Da Jung would be stuck doing all the housework but now that Min Sik has kind of officially hired her at the rice-cake shop, I think Shin Ae will be the one doing it. We all know So Lee isn't going to lift a finger (or risk breaking a fingernail).


I'm scared that Grandma doesn't have much time left but I adore Grandpa for doing everything he can to grant one of her lifetime wishes. I love that they're living alone, just the two of them and adore that she feels like a "newlywed". I just have this huge fear that something will happen to her while they're alone. And how heartbroken the family will be, especially Jae Woo. He seems the type who wants to "fix" everything.
Who wants to bet he ends up holding Da Jung's hand every night once they're married? I love his relationship with Song Jung and how she's coming to depend on him while realizing what a nice, young man he is. How telling that Shin Ae didn't raise either of her sons, Grandma did.

What I'm most frustrated with right now is the issue surrounding So Lee and her family. To think these parents are helping their daughter deceive everyone and force In Woo to marry her infuriates me. The happy, playful music during that scene was disturbing, are we supposed to find it amusing To me, it's cruel and dishonest, they're not teaching their daughter properly (which might explain a lot).
I'm also annoyed with In Woo, it appears his wish to meet someone sincere has vanished into the wind. LOL when he said So Lee keeps her sincerity in a box, he's right. She kept all that stuff to show to him and further manipulate the situation! That he's unable to see So Lee is a carbon-copy of his lazy, spoiled Mother is unfathomable.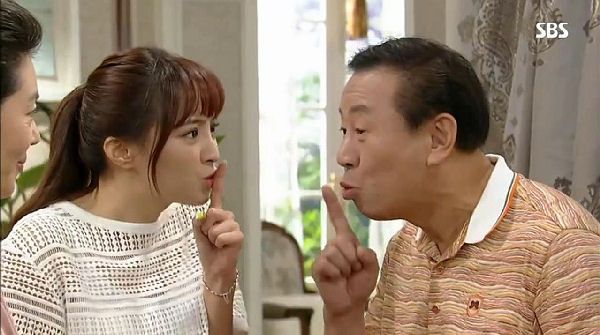 Ugh, this drama was going along so smoothly and I found it amazing that I actually liked all of the characters! Yes, even Shin Ae had her funny moments but now she's become intolerable. Maybe the writer felt there wasn't enough conflict? I don't know, I just know I'm annoyed and I'm suddenly fast-forwarding.
That tells me this drama has become like every other weekend, family drama and it's not as special as I originally thought. *weeps in the corner* Let's keep our fingers crossed that So Lee is not the one In Woo marries.