I'm not sure what it was about the drama "Temptation" that produced such a huge divide, the polarization was off the charts. I could take the easy way out and say it was nothing more than fans of the Stairway To Heaven couple who demanded a happy ending for them and (finally) got it. But was that really the only reason? I did read comments from some who were cheering for the OTP that didn't even see Stairway To Heaven! Were there really people cheering for adultery? That left me feeling a bit unsettled, so I decided to ask my cowriter, Rinchan a few questions.
She is the "Voice Of Reason" to me, her thoughts always manage to calm me down and her ability to analyze characters is truly amazing. She has insights and ideas that never cross my mind or she sees things that I miss. She's also good at telling me what she thinks, with no sugar-coating, she doesn't try to pacify me in the least. *kekeke* I know she watched "Temptation" and I wish I had thought to ask her to co-recap from the beginning! But it's not too late to get her thoughts.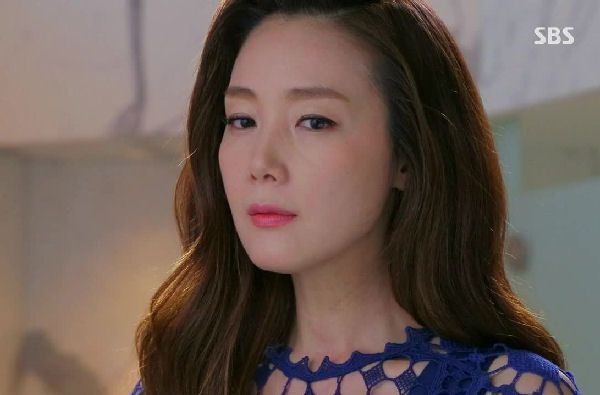 Question: What were your thoughts about the Se Young character?
Rinchan: Se Young is very different from our normal female leads. At times, Kdramas present us with female leads that vary between weak, but bubbly or poor, and hardworking with a positive attitude. Se Young is nothing like that, she is prickly and unapproachable. She is not the friendly type but a person who keeps her distance. In truth, she is actually very vulnerable and her prickly nature is a mechanism that keeps people at bay.
What initially attracted me to this character was the aura that emanated from her. She's this cool business woman who can hold her own in the boys club we call the business world. I liked the confidence that rolled off her, because it said "I will make you realize, I'm a force to be reckoned."  She's not a business wiz, but her hard work and competence make up for that in spades. So my first impression was of this admirable character (because of her success in her field) who needed an injection of humanity. As the drama progressed, it was revealed that this strong, cutthroat persona was simply a façade. Now we can say that how she went after Hong Joo and Seok Hoon was cutthroat. I would add it was heartless but there's more to what occurred than meets the eye.
To understand her motive, we have to understand that in order to be successful, she has been suppressing her feminine side. She has transformed herself into the male heir her father lacks and denied herself the right to feel emotions. She essentially tried to harden herself, but news of her ailment struck a nerve with her. Although she played it off and acted unfazed by it, as she touched her belly in deep thought, it was obvious that it unsettled her. That moment and her initial refusal of treatment showed that the desire to have a family and be loved never died.
It was at this instance that her vulnerability heightened, and it was also the point in which Seok Hoon became attractive to her. It's not as if she were unaware of his character, she even knew he was (emphasis on past tense) not the cheating kind. However, she only recently noted the good atmosphere around him. Seok Hoon didn't experience a radical shift in his character when they met again, the one who had changed was Se Young. There was a change in her mental state which produced that good atmosphere. For Se Young, the moments he stood out were when he was doing CPR, and when he was comforting Hong Joo. What she saw in him was his comforting and healing abilities, two things she really needed at that moment. Therefore when she saw the opportunity, as a business woman, she took advantage and demanded exclusivity, so there would be no reminder that he belonged to someone else.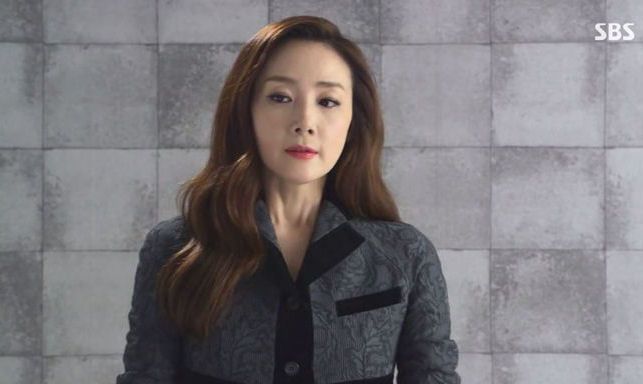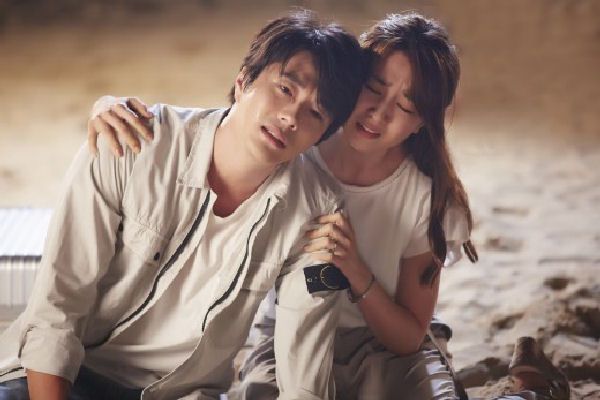 Question: What did you see as the reason Hong Joo tried to kill herself in Hong Kong? Was she showing a major lack of trust in her husbands abilities to get out of that financial mess?
Rinchan: Hong Joo is the type of person that wants to be needed. Her self-worth, in terms of her romantic relationships, lies in how useful she can be to her partner. She is not simply the wife that provides a warm meal in the belly, and a warm body at night. When Hong Joo decided to give up her life, it was the only way she could see herself as being useful to him. She realized they were backed against a corner, and this was the only way she could save him. Her actions didn't stem from a lack of trust, but more so because she wanted help him. At the time, they were both distraught and she wasn't thinking clearly. She solely reacted to the situation. Although people can argue that she had a cooling off period to think things through, it is not quite clear where she began to contemplate suicide. It's most likely she solidified her determination when she encouraged Seok Hoon to blow the money in Hong Kong, but even if she chose that route of action later on, we have to realize she developed a sense of tunnel vision and all questions of his capability fell in the backdrop. All she could see was his need. As a team player, she saw that the only way to assist him was to give up her life and be a martyr for the cause. It wasn't about what he could do, but how she could make the situation better for everyone.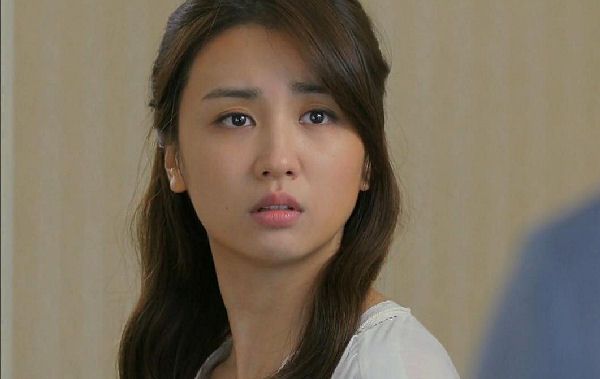 Question: Why do you think Seok Hoon allowed Se Young to humiliate or attack Hong Joo's dignity? He stood there and said nothing! Any idea what he was thinking?
During the argument at the clinic, Seok Hoon looked like a man stuck in the middle and he was quite uncomfortable. He essentially had no right to speak because he was guilty of all the charges Hong Joo threw at Se Young. After attempting to deter  both woman from fighting, he probably realized he couldn't stop it since he caused this mess. He was caught between the woman he was developing feelings for and the woman he made a commitment to and had no way to please both sides. He couldn't defend Hong Joo because he was straddling the fence. It is possible that he would have backed Hong Joo if Se Young attacked more directly, such as out-right name calling and character attacks (eg – Hong Joo was a jealous and petty b#@$!). Also, at the time of the argument both women seemed equally matched. Hong Joo didn't seem to need saving, if she had, he probably would have stepped in. Regardless, as her husband he should have backed her, but as I said before he couldn't choose sides. His heart was with Se Young, but the logical part of his brain was with Hong Joo.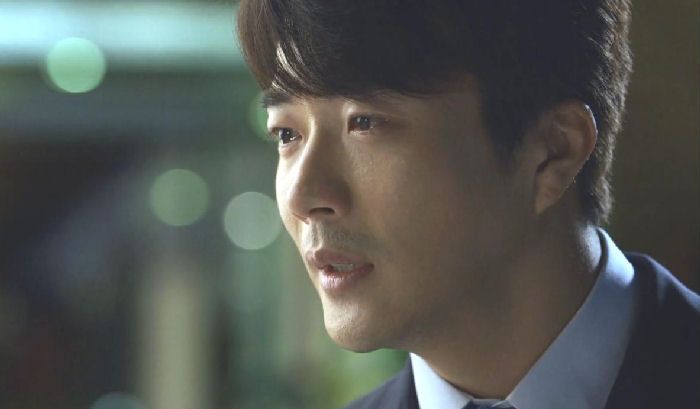 Question: Do you think or did you see Seok Hoon attempted or desired to save his marriage? If so, how?
Seok Hoon made a show of an attemptt to save his marriage, but it wasn't all that he could do. He's the type of guy that stays committed to something as long as he can make it work. Even if he had fallen in love with someone else, he would stick it out with Hong Joo until the end. But the way he let his relationship with Hong Joo end is not in line with a person who was in love with his wife, nor did it align with the actions of a man desperate to save his marriage. When Seok Hoon cleaned up his wedding ring and offered it to Hong Joo, he was acting out the role of the good guy. The speed in which he dropped the issue spoke volumes about his sincerity. It is possible the writer wanted to expedite the breaking up process, (I'm one of those viewers who hate seeing this stuff dragged out) but the process is important. For me, he gave up too quickly. After she rejected him, his reaction was justified but if he cared for her, he would at least cling to her the next day. I'm sure many would think: why drag yourself through that? I say why not? If you love the person, groveling is nothing because that person is worth it to you. It was no longer worth it for Seok Hoon, his heart already left the relationship. In the end, his final act of saving his marriage was one of tossing the dice, he either saves his marriage and looks like a good guy, or is allowed to walk away with the excuse "I tried, but she wouldn't cooperate so there is nothing I can do."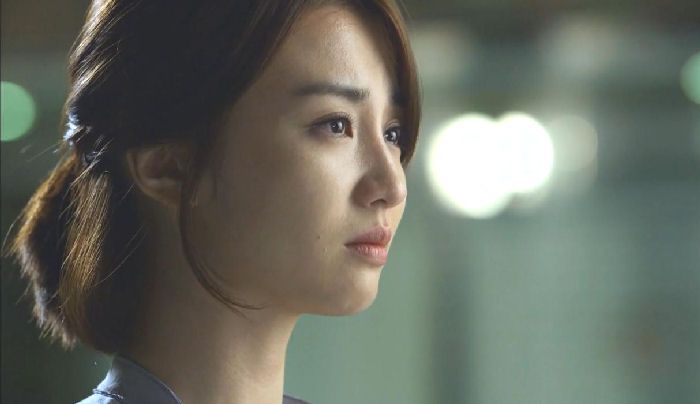 Question: We know that there was no physical cheating between Seok Hoon and Se Young until after his divorce from Hong Joo but what about emotional cheating? Is there such a thing and how badly can that destroy a relationship?
Cheating emotionally is a thing! It's what inevitably led to Hong Joo and Seok Hoon's divorce. It depends on who you ask, but emotional affairs can equate to or be even worse than a physical affair. However, you may also find those who would disagree. An emotional affair brings about a shift in the marital relationship that a purely physical relationship can never impart. For example, Seok Hoon's priorities began to change after he developed feelings for Se Young. Recall when Hong Joo decided she wanted to try having a baby again, but on that day Se Young company needed saving because of her own medical crisis. We were able to witness that priority shift. As a stranger we can say saving a multi-million dollar business is important for the sake of all the employees and even the nation's economy. But saving the people or his friend was not his motive, he acted out of concern for Se Young. That concern was misplaced, his wife needed him.
After countless miscarriages, and enduring the loss of each child, for the sake of saving this marriage, she decides she wants to risk putting herself through this pain again. She needed Seok Hoon before, during, and after that consultation. She needed to calm her worries and fears before the consultation, lend his strength when the doctor told her children were an impossible dream for her, and comfort her during the aftermath. When she went to the appointment, she was building up hope and the bad news set it on fire. There was no one there to help her through her turmoil. We need to understand that though Seok Hoon could not shield her from the pain or even soften the blow, many times when people are at their lowest, it is others that come and pick them up.  I am a believer in girl power, and I admire strong women, but being caught up in your own sadness doesn't make you weak, it makes you human. Also, being a strong person doesn't mean you don't need people, that's one reason why marriage is so valuable. In the moments when you are suffering alone, who better than your significant other to help push back that darkness by loving and supporting you? Yet Seok Hoon wasn't there, because his thoughts were filled with worry over Se Young and her problems. His focus on Se Young pushed Hong Joo to the periphery, but he was too blind to realize. Seok Hoon's emotional affair changed the way he thought to the extent that he could not understand he was in the wrong, he focused on the fact that his actions were innocent.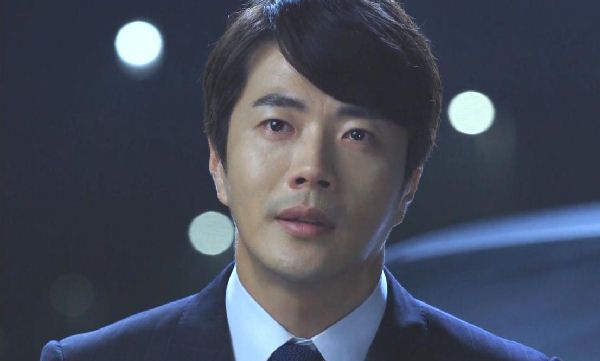 Question: What about Hong Joo wanting revenge, is that a normal reaction from a victim of cheating? Why do you think she eventually changed her mind?
Wanting revenge is a very normal reaction. People like to see justice met to those who wrong them but most settle for bettering themselves as the best revenge. Very few people find the opportunity to exact revenge in a legal manner. In Hong Joo's case she found that opportunity in Min Woo. There are times when aspects of her revenge felt like a replay of her waiting scene in Hong Kong. Her revenge allows her to stay in Seok Hoon's life, giving him the opportunity to return to her. This is also another way for her to fight a powerful person. She basically tried to beat Se Young at her own game. She decided to throw a wrench in Se Young's life, then Se Young would understand how it felt to lose what she lost and the added bonus would be a Seok Hoon- Se Young break up. In her thoughts clouded by pain, this seemed appealing to Hong Joo, as if giving them the same or more pain would heal her heart. As the situation escalated, she saw that she was only hurting herself. She got stuck with a player like Min Woo, who smiled off her hurt feelings. In a moment of weakness, when she turned to Seok Hoon and he turned away, she realized there was nothing there for her anymore. She simply became more weary of the situation as she reaped more pain and sadness. It took the fight out of her and lead her to realize what she should have done in the first place: walk away.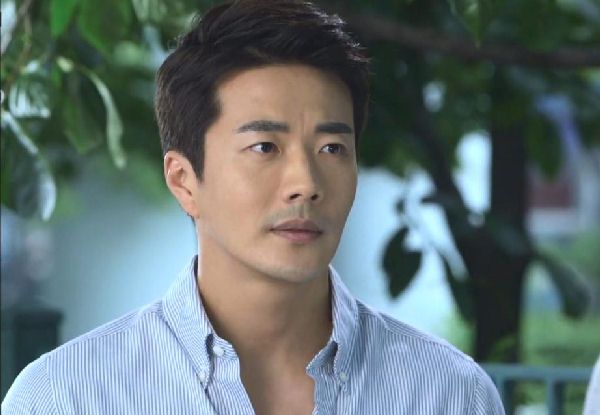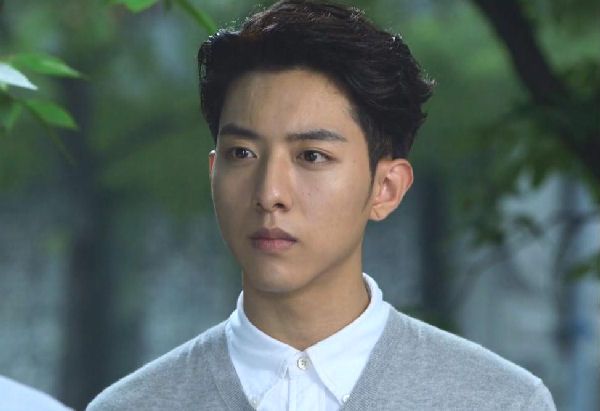 Question: What are your thoughts about Hong-Gyu (Hong Joo's brother) and his seemingly quick ability to forgive Seok Hoon? Was it just a "guy thing"?
The whole situation wasn't about Seok Hoon and his sister, it was about how the philandering blocked his happy dating life. The statement "cheating can happen" is the result of a lot of rationalization. He wants to date Se Jin but can't because she is the enemies daughter. He also faces the fact there are very few people who are aware of this, therefore by process of elimination Seok Hoon is the only one he can turn to. Hong-Gyu is trying to be loyal to Hong Joo, but its at the price of losing his love, which torments him. When Hong-Gyu went to see Seok Hoon, he wanted someone to tell him it was okay to see Se Jin, without the guilt of being a traitor. He has a long-standing relationship with Seok Hoon, who hadn't changed in character. In the face of a playboy like Min Woo, Seok Hoon becomes downgraded to a good guy who did a bad thing. There is also a lingering desire that Seok Hoon would get back with his sister, kind of like a child wants their parents back together.  At the time of the discussion, he was still upset with Seok Hoon, but he calmed down enough that he could be civil. I find it more funny that everyone goes to Seok Hoon when they have problems. His character is soft enough to be the epitome of comfort, too bad it can't be shared with everybody.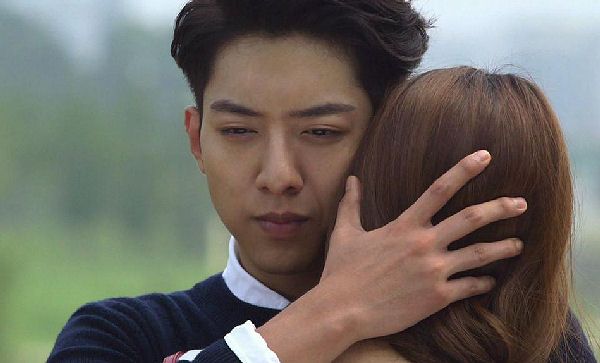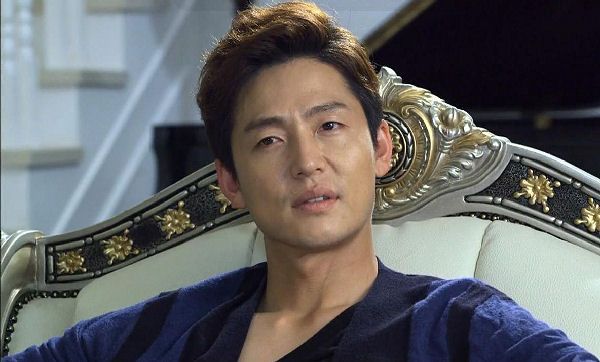 Question: The impression left with some of us was that wealthy people place little or no value on the sanctity of marriage. (Se Young, Ji-Sun, Min Woo) Thoughts?
It is more like the incapability to form human relationships. The wealthy characters on the show especially have relationships that were either brought about by blood ties or money. They unfortunately don't know anything else because I doubt anybody ever approached them with the intention of being friends. Everyone in their social circle are business connections (such as the bank friend) and there is no such thing as loyalty amongst each other, they are all looking after their own personal interest.
Money seems to be the only way they can connect with strangers. Ji Sun didn't marry Min Woo out of love but mostly likely because of his specs as the head of Ajin group. Hong Joo wanted him because he was powerful enough to fulfill her revenge plot.  Then there is Se Young, who in order to get Seok Hoon's attention had to buy his time. To make amends with Hong Joo, she tried to buy her as well. Following the logic that you own what you buy, these two don't understand how to form a bond without money. If they employ you, it gives you incentive to stay. These thoughts are reflected in Min Woo's words to Hong Joo where he simply stated: go when I tell you and not of your own accord. There is also a similar train of thought when Min Woo blackmailed Se Young's lawyer to get him on his side. On the other hand, Se Young doesn't force you to stay but hopes you won't go.
For people like this, relationships forged with love are things of fairy tales that they want but are not a reality in their lives. Marriage is either a business deal or tapping into a bloodline suitable enough for the next heir. Obviously, cheating is a problem in every social class, but people like Min Woo and Se Young see things from a different scope than a working class member. In business, when a big company wants to enter into a new market, instead of starting from scratch, they buy a smaller company that already has a foot hold in that market. This is essentially what occurred with Seok Hoon and Hong Joo. They know how to love, while Min Woo and Se Young are unfamiliar with it. This tactic worked for Se Young, but not Min Woo.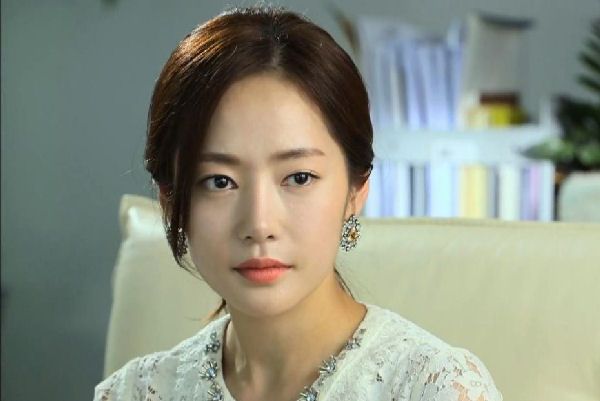 Question: Why do you think this drama saw such a huge divide amongst viewers?
Dramas surrounding affairs tend to handle the character development and pacing delicately, because the production team does not want the main lead to be hated. The makers of this drama threw all that out the window. I won't lie, there was a few times where I surmised this whole drama was a social experiment where the writer endeavored to get people to like a scandalous couple. LOL. I did see the effort to make this couple likable, albeit way too subtle to ignore what went wrong with this drama.
One of the biggest issues with the drama is the pacing, the lack of justification for the affair and the nature in which the affair started. First off, its offensive to many to procure the services of another person with a large sum of money and simultaneously try to wreck the person's marriage. It's hard to warm up to a person like that unless the writers make her more sympathetic and blasting her with cancer just doesn't cut it. It is worth noting that this aspect of Se Young could have been kept in the script if they placed greater emphasis on Se Young becoming human. In the midst of all the makjang, it was hard for people to notice the change in her character. She started understanding the greater implications of her actions i.e. divorce means the break up of families and not just two people. Also towards the end, she actually admitted to what she did and wanted to make amends for it. The way she went about the situation was definitely not the best way, but it is her intentions that were worth noting. For someone like Se Young to even begin to notice Hong Joo's hurt and try to do something about it, even as she knows she could lose Seok Hoon in the process is telling. This was a large step for her.
Then there was the initial pacing, the OTP's love story was too rushed for many to find it believable, hence why some would see Seok Hoon as an ambitious gold digger. Truth be told, if he were truly an ambitious gold digger, he would have high-tailed it out of there when Se Young's health and company were failing. He would have headed to New York where success awaits. It's unfathomable to some that Seok Hoon would develop feelings for her within those 3 days. Some believe they just fell in love, because love can just happen, its fate. They simply accept that at face value which enables them to support them as a couple. After all, they were never physical while he was married. They can also accept his attempt at saving the marriage and not require anymore effort on his part, because Hong Joo didn't seem interested. Granted, Seok Hoon is not psychic so he wouldn't realize Hong Joo would stay if he clung to her.
Yet everyone else requires more so that they can believe this couple. The writers attempt to legitimize the growth of their relationship is found when they initially worked together back in Hong Kong. There was a synergy that reflected Hong Joo and Seok Hoon's which was projected while saving the man at the restaurant. In both instances, Seok Hoon was on the same wavelength as he worked with each woman as a team. To put it simply he clicked with Se Young and then grew interested in her. His interest went from intrigue, to enjoyable friendship/work partnership, and finally romantic feelings. Of course, all this didn't develop in the course of three days but the 3 days implanted her in his mind and he couldn't remove her. Unfortunately, we never saw the feelings actually grow, especially if this was done off-screen in Brazil. We just saw a happily married man all of a sudden fighting off feelings for a woman he used to hate. Therefore, as the drama progressed, people who didn't believe the couple were forced to accept their existence. These viewers could not see their love as true, but as a mockery of the legitimate thing. Hence, every lovey-dovey scene was just a lie, and they were basically told to tolerate it.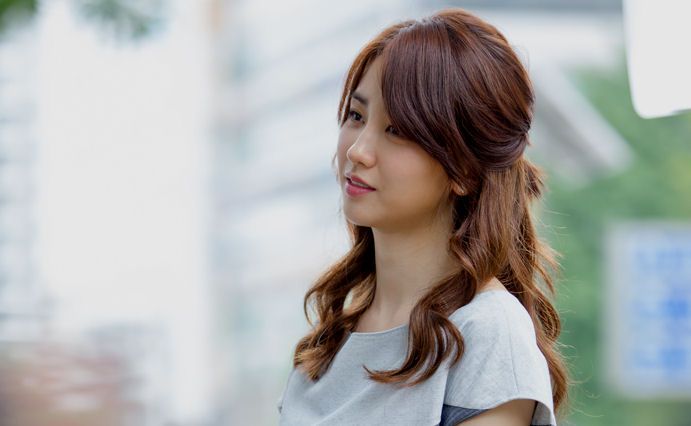 My deepest thanks to Rinchan for allowing me to pick her brain. I was left feeling oddly out-of-sorts and (dare I say) a bit depressed with the ending of this drama. Even though I realize it's just a fictitious bit of television entertainment, it bothered me for quite a while and I know I'm not the only one. Reading Rinchan's analysis and descriptions of the characters and specific events has somehow eased my mind and brought peace into my heart. While I still have no desire to watch either actor in anything at the moment (even taking new screenshots filled me with loathing) I do believe that feeling will fade more quickly now that I've read this.
If you have any questions for Rinchan or if something is still bothering you about these characters, please feel free to ask in the comments section. I don't know how she does it but she always manages to make me feel calmer. I truly wish she had been there on the final episode to stop my mouth from spewing out such venomous anger (and curse words – LOL!) Rinchan – I owe you one.