LMAO, he's so busted. Either that or she's scaring the hell outta him.
Se-Na: You're really strange. Why do you keep doing this to me?
Shi Woo: You're really pretty today.
CEO Park: Don't bring girls around here like that.
Jae Young: I'm interested in Shin Hae-Yoon. If you are too, that's a problem.
Hyun Wook: Don't you have feelings for Jae Young?
Hae-Yoon: You know where my heart is.
Se-Na: I feel nervous when I see you. Don't you feel the same, Ahjussi?
Hyun Wook: A man feels nervous around a woman.
Se-Na: Liar. Your heart is pounding!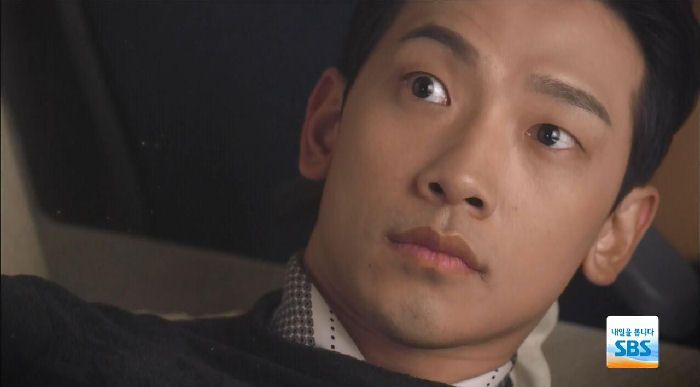 (Subtitles courtesy of DramaFever)
(Video credit to uploader)