OMGosh, this drama is incredible. Some could argue that it's too predictable or that we know where it's going but…the way we're being brought there is a great story with great dialogue and that makes all the difference in the world. I'm behind (again) but now that the holidays are over, I hope to get back on track with my recaps. For now, let's just discuss what happened this past week.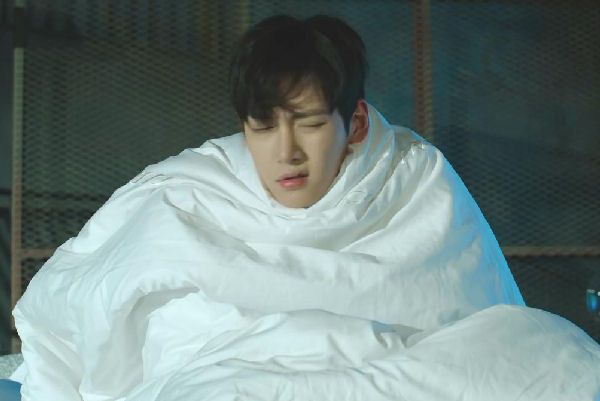 It began with our lovely Healer curled up in bed, looking adorable, with thousands of us wanting to either join him or make him breakfast. (LOL) Ahjumma wakes him, informing him a plane ticket is waiting so he needs to pack quickly and head to the airport. Healer bolts upright as she mentions Master choose the destination. Our Healer is smart, he immediately knows they're conspiring to get him out of the way for some reason and he's determined to find out why.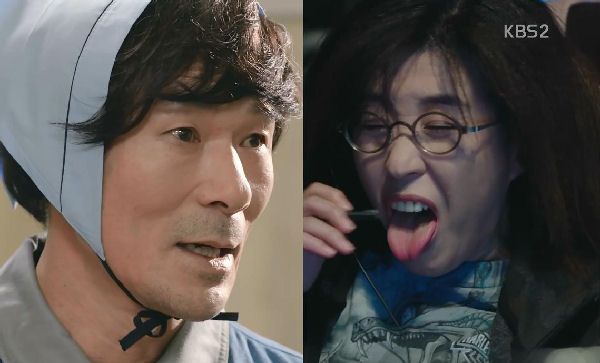 We learned Young-Jae (Master or Teacher) is pretty much the same perverted dork he was back in the 80's, as part of the group of rebel, underground reporters. When he was spying on our OTP and making comments about Youn-Shin's looks and/or figure, I wanted to hurl so I was happy Ahjumma gave a loud blech in his ear.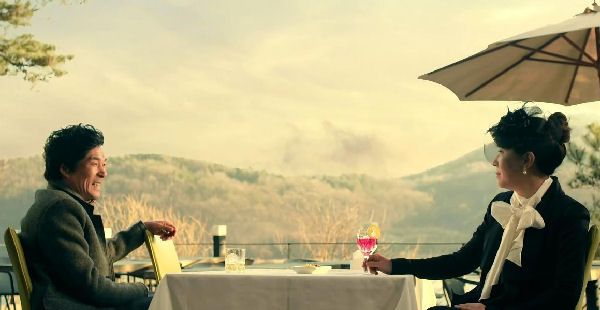 We also learned he was captured back then and spent 11 years in prison, although I'd love to know what the charges were. Ahjumma knew him as something of a legend when she was a Detective, he was beaten but refused to give up the names of his friends. When he gets out of prison, he discovered 2 of those friends were dead, 1 was in a wheelchair and 1 had become very successful, which made him suspicious, but he chose to let it go.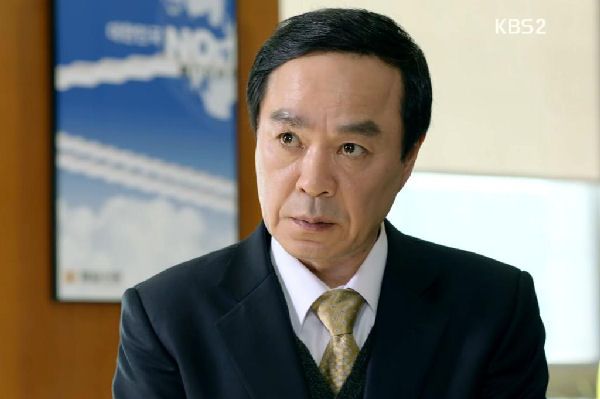 Assistant Oh stepped forward as a major player this week and we learned he was sent to Moon-Sik's side by the Elder. When Assistant Oh voiced worry about the Elder's reaction to selling stocks, it made me even more curious about the old guy. Who is this "Elder" and does he control the purse strings for both Moon-Sik and Moon-Ho? Since it appears Moon-Ho knows him too, does that mean there is a family relationship? We saw a few flashbacks of what happened but not enough to give us the full picture.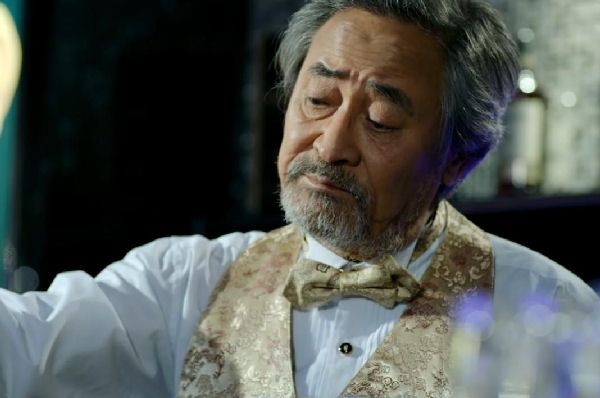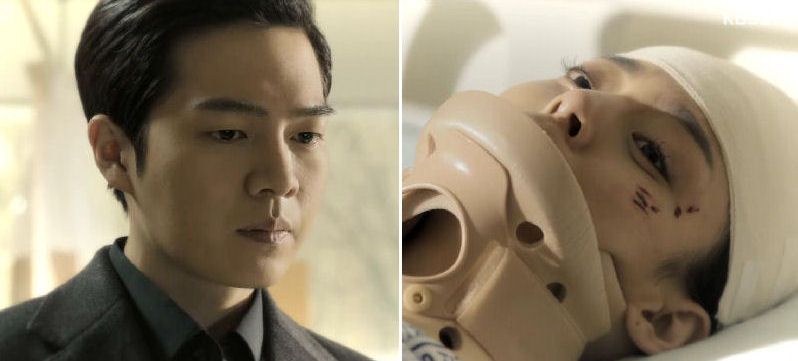 An injured Myung-Hee begged Moon-Sik to find her daughter, Ji-An and he did. It was heartbreaking to see the child running into Moon-Sik's arms, crying and grabbing hold of his coat. Did he just leave her at that orphanage and lie to Myung-Hee she died? I screamed at my screen, is that all we get to see? (LOL) Unbelievable! But Moon-Sik is not the one who ordered Assistant Oh to get rid of the current Young-Shin/Ji-An, that came from the Elder and they did it without informing Moon-Sik.



In more flashbacks, we saw Moon-Sik was not content just to be the CEO of a junkyard because Myung-Hee didn't like it. So even then, he was planning his life around her? *shivers* He was teased by Young-Jae, who knew he liked her and pressured him to admit it. Tell her, get rejected and move on, otherwise it would tear the 5 friends apart.


In Moon-Ho's flashback, we saw him baby-sitting the child Young-Shin/Ji-An, she obviously adored her Uncle Moon-Ho. It was also clear that Moon-Sik didn't like Moon-Ho spending time with Gil-Han or his family, especially Ji-An. Ugh, obsessive, jealous jerk – makes my skin crawl. So my belief that he wanted Myung-Hee all to himself appears to be true but I'm guessing the opportunity to make it happen came from the Elder. The person I continue to worry over the most is Myung-Hee, my heart breaks for her and what was done to her family.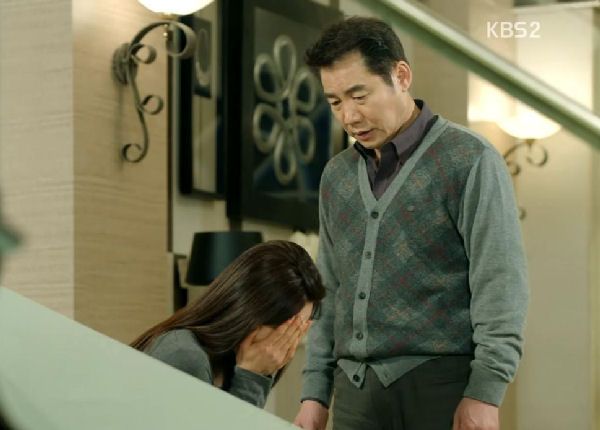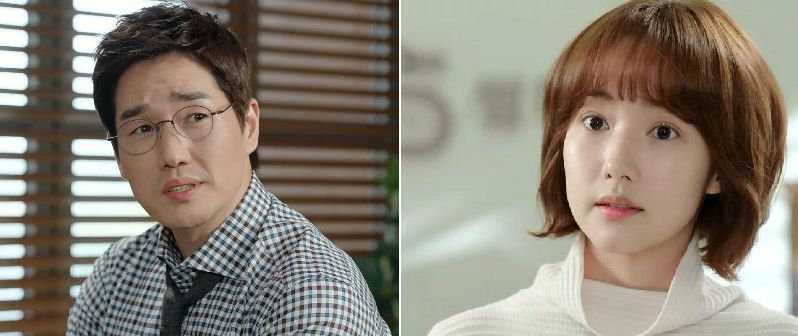 There are some things I like about Moon-Ho and some I don't. He's an arrogant, pompous, prick most of the time and likes to shove his superiority in Young-Shin's face. At the same time, I know why he's keeping her at a distance but I don't agree with it. I've already said I hope his reasons for keeping silent aren't lame, such as just not wanting to hurt his Noona – it better be deeper than that.


If he believes he's protecting Young-Shin/Ji-An then he really is stupid and doesn't know his brother at all (which I find hard to believe). It makes more sense to me that he knows who this "Elder" is, what he's capable of and is protecting Young-Shin from him. But he has to know that both his niece and his Noona are going to hate his guts when they discover everything he's been keeping from them.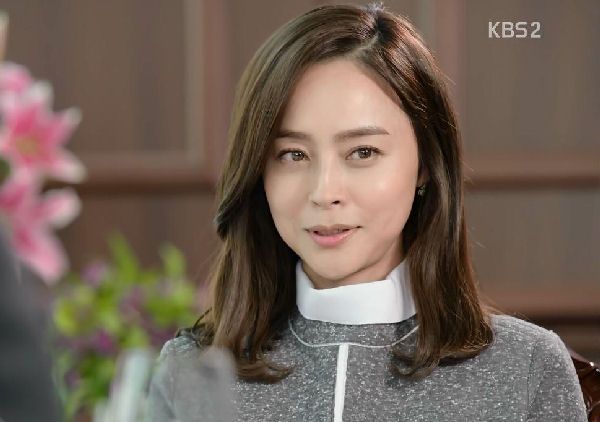 I'm still not impressed with Min-Jae and consider her an obsessed ex-girlfriend. The only difference is she's not outright crazy or lying/scheming to make Moon-Ho return to her (so far). She's too clingy for my taste, asking Moon-Sik if he knows who his brothers first woman was…how exactly will that help? I feel like this character is being used just to pass information, which is a shame. I'd love to see Moon-Ho chasing her but she needs to give him the chance to do so. Now that he's no longer working with her, maybe she will.
I love each and every tiny interaction between our Healer/Bong-Soo and Young-Shin. I loved that laying her head on his arm calmed her down, although she doesn't understand why. I loved that he helped with her medication again, although I panicked for a second since Bong-Soo shouldn't know the correct dosage. He covered it nicely.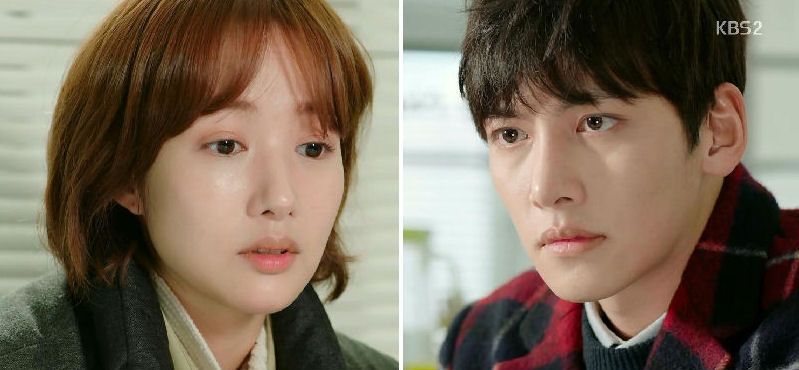 I loved the way she described her thoughts of the Healer…to our Healer himself: he never does anything that would hurt anyone, (his little side smile was adorable) he's always in the dark and no one can see his face because he has to be alone. She understands those feelings because she wanted to be alone as a child too.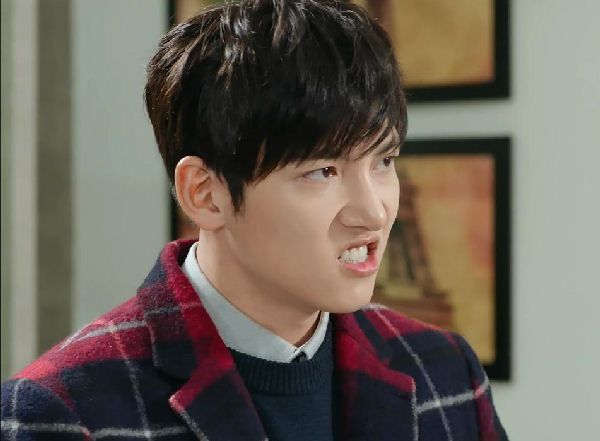 Did we see the first signs of jealousy from our Healer? The look on his face when Moon-Ho put his arm around Young-Shin, dragging her to his office cracked me up. Playing his rookie role to the hilt, Bong Soo slides in between, saying he needs Moon-Ho's number. He gets it but it's really just an excuse to plant something in Moon-Ho's phone so Ahjumma can snoop. He pretends to go the wrong way and swings back in between them, removing Moon-Ho's arm from Young-Shin's shoulder. LMAO!


Things have come out pretty quickly, it didn't take long for Healer to learn Moon-Ho was the client who paid for the DNA test and information about Young-Shin. He's also learned Moon-Ho wants her protected, in particular from Moon-Sik but also Sang-Soo's Double S thugs and Assistant Oh. I'm wondering how long it will take for him (and us) to learn all about the Elder.


His reaction to Moon-Ho's order that he not have any direct contact with Young-Shin was also hilarious, he's not about to let Moon-Ho tell him what he can or can't do. He seemed very proud of himself for defying Moon-Ho's order, why is his smile so adorable? The look on his face as he listens to her explain away her humiliating encounter with the Healer is priceless. You can see and understand everything he feels in those moments, Ji Chang Wook is doing an excellent job conveying all of that to us.


The elevator action was amazing but it was the rooftop encounter that I'm sure held everyone's attention. *kekeke* I was just happy Healer got there first, Moon-Ho would have helplessly watched the elevator fall…unless he's got unknown skills. Young-Shin leaving her eyes covered but then yelling at Healer for saving her was touching, especially as she ended up thanking him for saving her life. However, it's clear she now believes he's only helping her because Moon-Ho is paying him.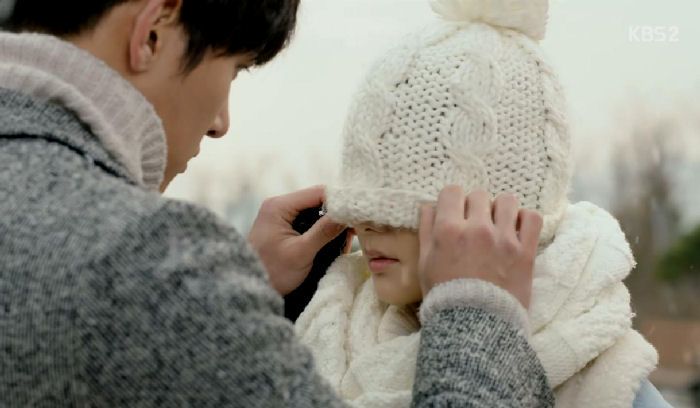 In voice-over, Healer says in the past, he didn't care if he was mis-understood or not and it was like he was explaining his next action. When he walked back towards Young-Shin, pulled up her beanie to expose her lips and kissed her…that was his way of letting her (and us) know that his interactions with her are no longer just a job for him.
I did wonder if any of you could hear my squeals during that kiss?