This week things exploded on Healer, with secrets flying at us right and left. I finally figured out that normal recaps end up running far too long so I've decided to stick with just general discussion about what's happening, what's been revealed and where I think we're going. And the cuteness, we have to talk about the cuteness.


First thing first – Yes, the kiss was real and yes, it continued at the beginning of this week. *squeals* As he pulled away from her, Young-Shin reached out with her hand and my mind immediately went into the gutter. OMO, she not only wanted to kiss him but it appears she wants to touch him as well? *brain explodes*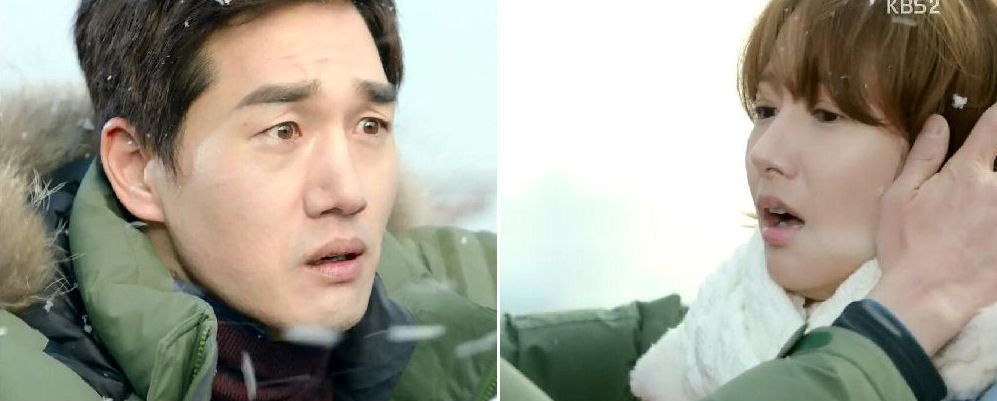 As Healer left, Moon-Ho rushes out, calling her Ji-An. It's sweet that he was so worried he's slipped up with her name but I need to discuss how I feel about this guy. So he hugs her, takes her to his penthouse apartment, gives her a choco-booze drink to calm her down and then insists she can't go home. Let's look at this from Young-Shin's perspective: he's her BOSS. If he's not willing to explain yet, then he needs to remember his place.


I get that she's his precious niece, whom he believed to be dead, and they were very close in the past. I get that he's worried, fully aware of the danger once her identity is known to the other side. But when he was being all touchy-feely with her and even messing with her hair, I was thinking only what SHE would be thinking and his behavior was a big no-no, not to mention kinda creepy. He needs to remember this woman has no idea he's her Uncle and she's not 5 years old anymore. I'm happy she left.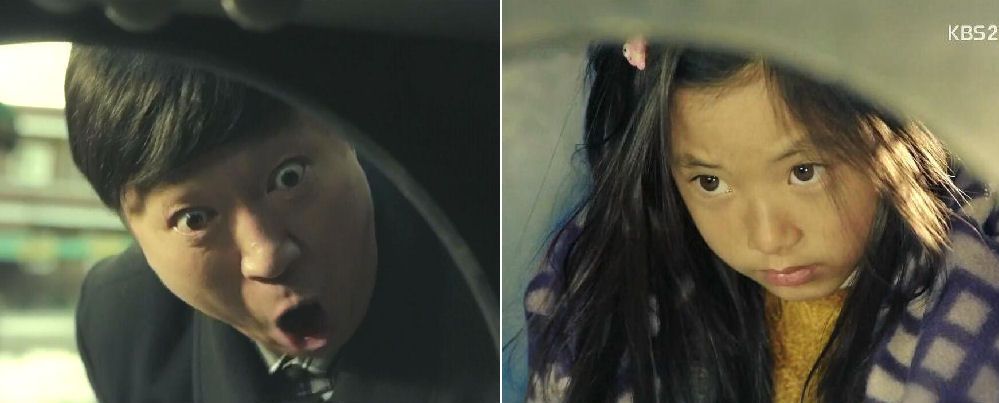 The flashbacks of Pops Choi, trying to engage this beaten-down, scared little girl brought me to tears. I adore this man! Him patiently sitting outside with her, singing, making faces and pretending to be a robot are the reasons she eventually trusted him. We learned that when she arrived at that orphanage, she had broken bones and was covered in bruises. So…what the hell happened to her after Moon-Sik went to see her? I'm not sure my heart can handle it. And thanks to the bad guys, she now has a new fear – elevators. *sigh*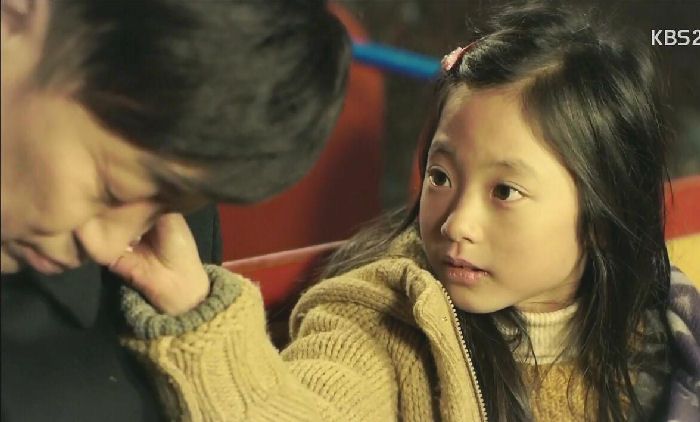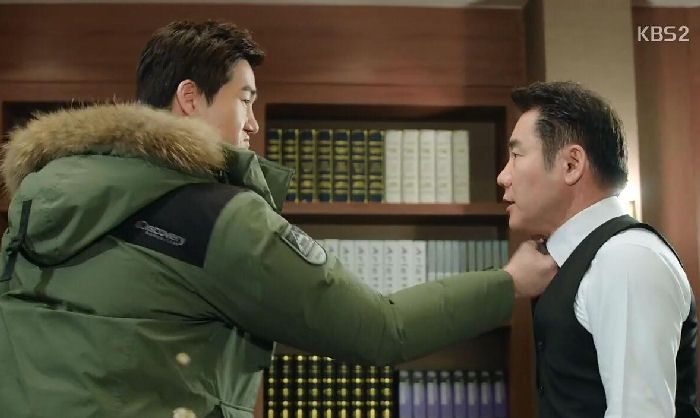 Moon-Ho angrily confronts his brother only to learn that Moon-Sik knew nothing about any planned attack on Young-Shin. And he's stunned to learn this girl is indeed Ji-An, she's still alive. I initially thought this Elder guy might be family related to the brothers but he's not. Moon-Ho tells us the Elder is someone Moon-Sik works for, someone he "serves". I'ma just start thinking of him as the Godfather. *snicker* It was funny to me that Moon-Sik would admit he had something to do with his friends dying (last week) but he's indignant about being accused of harming that girl.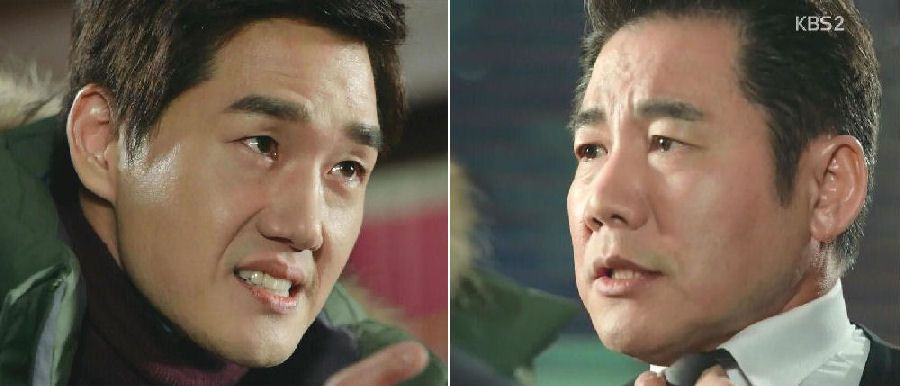 Well…aren't you a saint? *snort* Dude, you might not be willing to harm Young-Shin but you had no problem lying to her mother all these years! Last week, we saw he's being haunted but I'm curious when that started. After how many years of lying to Myung-Hee did it suddenly begin bothering him? From what I could see, it's only the possible threat of her finding out the truth that he's suddenly hallucinating. Moon-Ho's guilt and remorse to his Noona was heartbreaking to watch.


I'm a little surprised it took Ahjumma and Master/Teacher Young-Jae so long to put this together but they now know Healer's father was accused of killing Young-Shin's father. Even though I don't consider this a major hurdle to their relationship, I'm guessing the writers are going to make it a huge deal. I have full confidence the truth will come out but I'm probably looking too far down the road. I expect a few episodes of our OTP moping about the situation until it's proven to be false.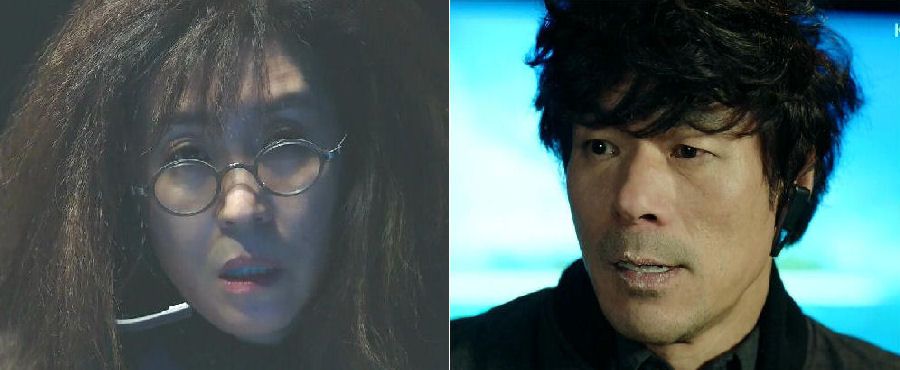 I also understand Master/Teacher a little bit, he's probably aware of this Elder person and knows that's why he was thrown into jail for 11 years. He has no power to fight this guy and might even fear for all their lives. But his stonewalling of Jung-Hoo, refusing to tell him anything infuriates me. I also get that both he and Ahjumma are worried about Jung-Hoo's reaction to learning his father is a killer. But sticking their heads in the sand and refusing to deal with it isn't helping. It's frustrating to watch.
I'm still not sure if Detective Yoon can be trusted, he's too obsessed with outing Healer's identity and too eager to believe Healer guilty of murder. And it still makes no sense to me that he's involved in any of the assaults or kidnapping stuff, he's the head of the Cyber squad! This part of the plot seems like a major hole since I'm not even sure why he's after Healer in the first place. What huge Cyber crimes has Healer (or Ahjumma) committed? I'm praying he's not the first one to discover Healer's identity.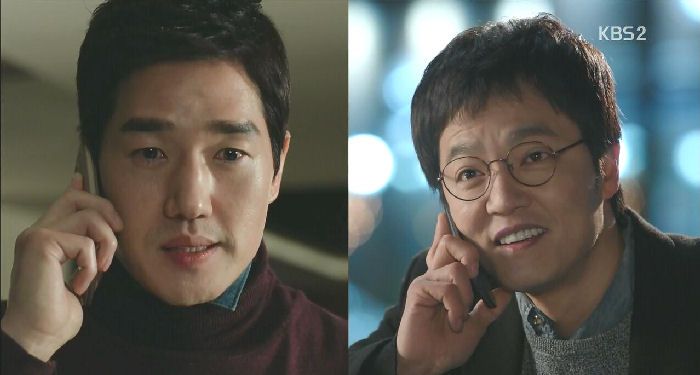 I know some were furious that Moon-Ho threw out our Healer's name to bait Detective Yoon, hoping he catches Healer but I get it. He has no way of knowing anything that's gone on between this night-time errand boy and his niece so he's going with what he knows. And that happens to be the fact that Healer has taken jobs from both himself and Moon-Sik. He even asked Healer to let him know if he decides to take a job from the other side, he fully expects that will happen and he thinks he might need to protect Young-Shin.
The dynamics of that relationship were shown to us in the beginning. It was Moon-Ho who hired Double S Guard to find Sung-Chul and Moon-Sik who hired Healer. Healer won, found the guy but he had no idea Moon-Sik planned to murder Sung-Chul, blaming it on Healer. In Moon-Ho's eyes, even though he's hired Healer to protect her right now, Healer might be the one trying to kill her tomorrow if the other side offers more money. So his actions made sense to me (not that I liked it). To Moon-Ho, Healer is nothing but a mercenary who has no loyalties to anyone.


Our OTP continues to send me dancing around my room, squealing like a teenage girl. My heart flutters when he looks at her. Even something as simple as trailing her as she walks home made me crazy, they're adorable. Young-Shin continues to be a hyper dork, who has a massive crush on the mysterious Healer while Jung-Hoo continues to lose himself the closer he gets to her. When she took the stairs down, singing all the way – he was actually bopping along and smiling until he caught himself and stopped. Hilarious.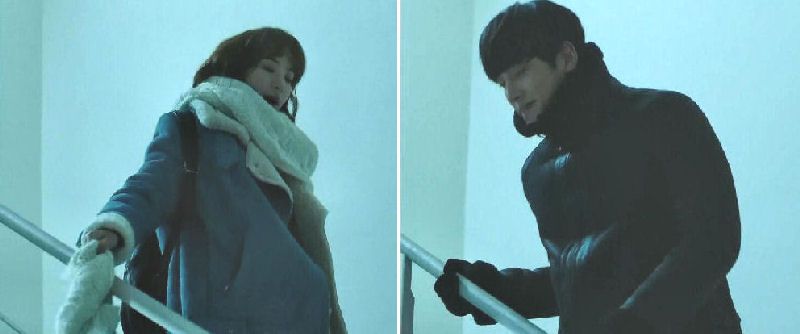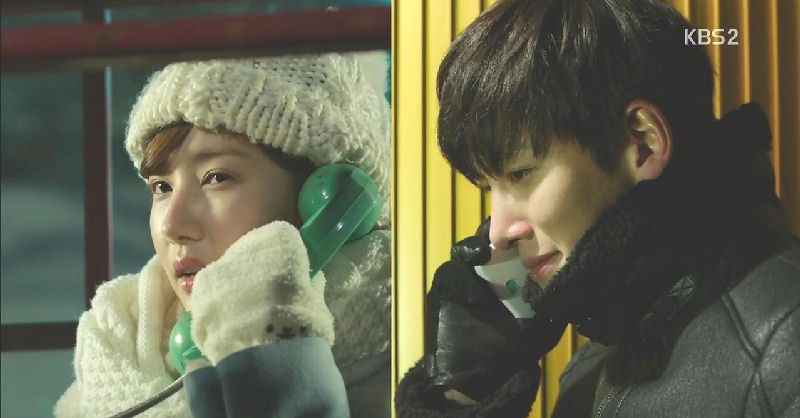 The relationship between Young-Shin and Healer's alter-ego, Bong-Soo is also heavenly, I love the way she confides in him. He knew she needed someone to talk to when she called and she had fun ripping into him about his informal speech again. But I do see trouble ahead when she finds out Bong-Soo IS the Healer. His petty jealousy over anything to do with Moon-Ho continues to be delightful. Grumbling to himself that Moon-Ho bought her a new phone she doesn't know how to use was adorable.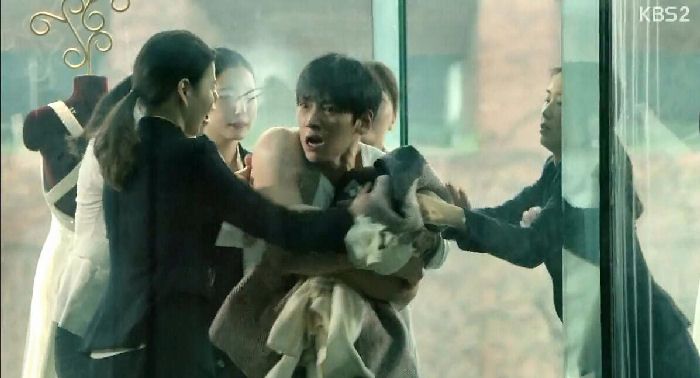 My favorite scene this week has to be the makeover, allowing our OTP to go to the press conference "undercover". *kekeke* Watching Bong-Soo's face and seeing his discomfort as these women surround him to take measurements cracked me up. How cute were they talking on the phone while being made-over? When he took off running to get away, I lost it completely! I also loved seeing the look on his face when Young-Shin walked up, wearing that killer red dress that clung to all her curves. And she tried to whistle at him? AHAHAHA! They both looked amazing.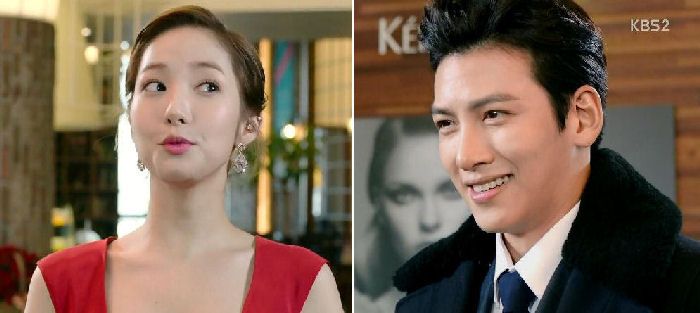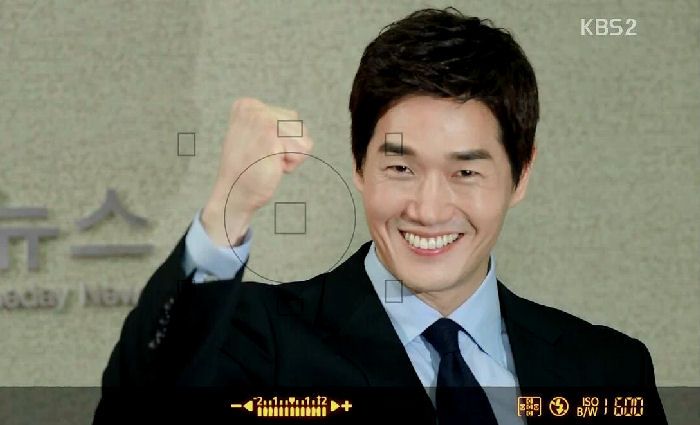 I found myself getting caught up in the excitement of SomeDay New's first live broadcast and crossing my fingers that things went well. Moon-Ho looked incredibly handsome *gasp* and it was nice watching him interact with the staff. I loved Boss Jang expressing concern about Moon-Ho's reputation, I like this new team and I really enjoyed Moon-Ho wanting to test ex-girlfriend Min-Jae's nasty comments about his popularity. Yes, lets see how popular he is and how much the public trusts him. *snark*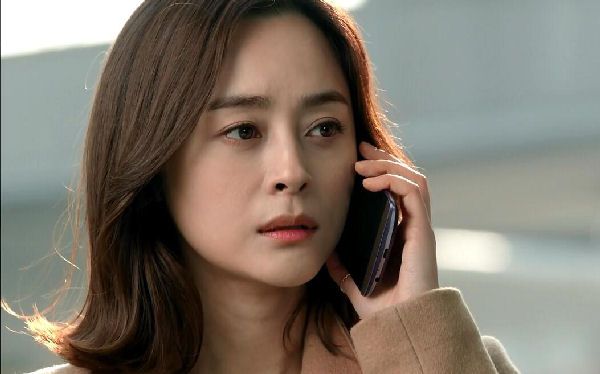 There was a very brief moment I felt sorry for Min-Jae, when I realized Moon-Ho basically used her for 30 seconds to make sure the broadcast wasn't cut off. This could cost her job and that stinks. But then I remembered her snarky comments about his job and the way she constantly put him down, which made me feel better. It would be incredibly awesome if she joined them at SomeDay News but if she does, I hope she tones down the snooty attitude and jealousy a bit. She's a nice lady, why act that way?


When Young-Shin waltzed in on Jung-Hoo's arm, both of them looking like a boss, I got even more excited. Young-Shin playing the rich, snobby socialite was hilarious but it worked and they got in. I want to try saying that one of these days: "Oppa, I'm about to get in a bad mood" and see if any doors open for me. (LOL) Her reluctance to enter the men's room was funny but I liked it even more that she's not a shrinking violet who would cover her eyes, embarrassed to be in there. Hell, no – she got straight down to business, which makes her awesome.


Slimy Congressman Kim holding a press conference to announce his candidacy for Mayor of Seoul was revolting but slimy politicians have become like Ji Chang Wook's hotness – it's just a fact of life and nothing we can do about it. *keke* When Young-Shin stood up, whipped off her coat and stepped forward to throw questions at him about Yun-Hee, I was cheering. With all the guards there and knowing the Elder saw it, I was actually kind of surprised they got out of there alive. So now the Elder has decided to put Moon-Sik forward as a political candidate? This will make things even more interesting! Will Moon-Ho finally be able to bring down his brother?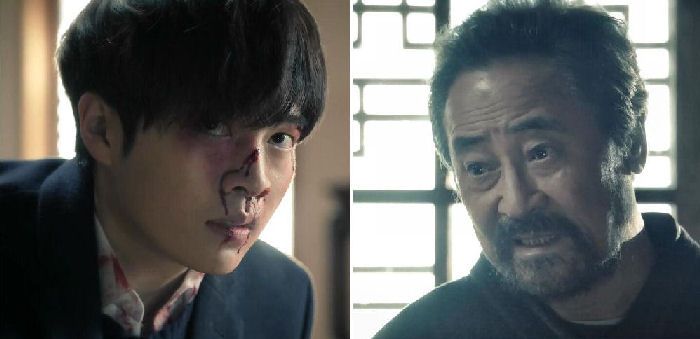 Through Moon-Sik's flashback, we got a glimpse of how things began between him and the Elder. He was dragged to the Elder's home, beaten and bloody, but the Elder didn't even know his name. Moon-Sik talked about false testimony and betraying a friend but the Elder only had to bring up "that woman" he's worried about (Myung-Hee) for his entire face to change from defiance to fear, combined with a flicker of interest. Ahhh…was it do as you're told and we'll reward you with Myung-Hee? Would the Elder have killed all of them if he didn't accept?


Again, it was nice to see the team bonding with Moon-Ho and laughing about getting paid, it was also cute to see Jung-Hoo jealous again when Moon-Ho called to shower Young-Shin with praise. An interesting change in the dynamics of the relationship between Young-Shin and Bong-Soo happened when he invited her to drink, just the two of them, insisting they go where he wants to go. When she argued, he didn't give in, telling her he likes being able to see people, without being seen and it's his secret place.


The elevator scene was amazing, our Healer managed to start Young-Shin on a path of healing *heh* by getting her to ride it. Since he's being Bong-Soo in those moments and is not supposed to know anything of the elevator terror, she either had to explain what happened or get back on the horse. When he slowly moved his hand towards hers and she grabbed on for dear life, it brought tears to my eyes. It's hard to remember he's supposed to be Bong-Soo here, you just know he's trying to help but without revealing himself. The almost kiss was sweet but I didn't think it would truly happen.


Jung-Hoo seems to forget he's supposed to be Bong-Soo for a moment again but then pulls back from picking the lock on the roof doorway, acting helpless. Young-Shin hilariously pushes him to the side, pulls a bobby-pin from her hair and unlocks the door in seconds. Turning to Bong-Soo, she threatens to kill him if he tells anyone. LMAO, they're perfect for each other. His secret place came complete with tent, loveseat, fire-pit, blankets and beer – which makes me wonder if this is really one of Healer's secret spots.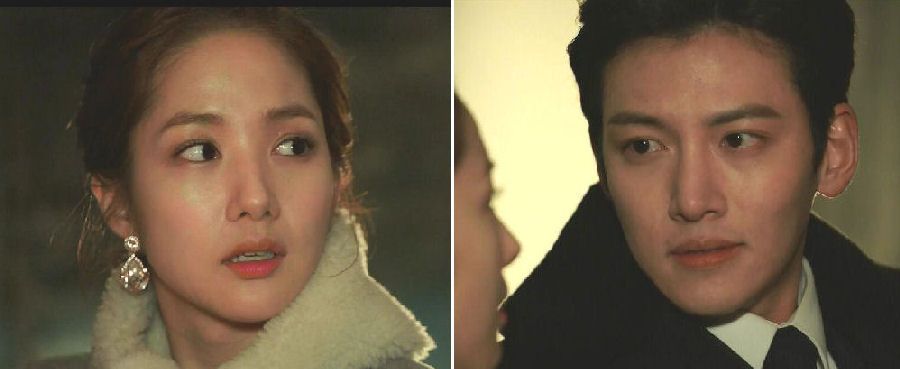 His confession was adorable but the most impressive part to me was the way he handled the rejection. Smooth! You could see Young-Shin didn't expect him to give up so easily and even seemed a bit, dare I say, disappointed? She does mention he seemed different, which tells me she also noticed his sudden take-control attitude. It was like she saw a different side to the cowardly, timid Bong-Soo and liked it. As for her rejection, she didn't really reject him since Bong-Soo = Healer. (LOL) He lost to himself.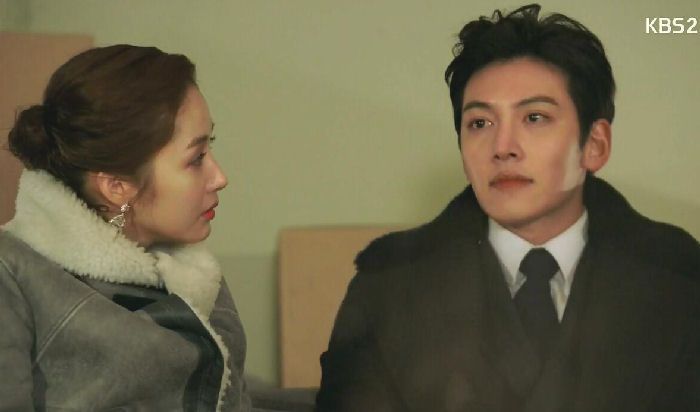 No surprise that President Hwang was found dead, I knew someone would be sacrificed as the "real" killer of Sung-Chul and this guy was toast the moment he called the Elder and threatened to name names. So him committing suicide covers the murder of Sung-Chul and takes care of any lawsuit Yun-Hee was bringing for sexual abuse. Since the Elder no longer cares what happens to Congressman Kim, that's the thing not fixed by President Hwang's death. With so much evidence at the scene, Detective Yoon is suspicious but I'm hoping he's not blaming Healer again.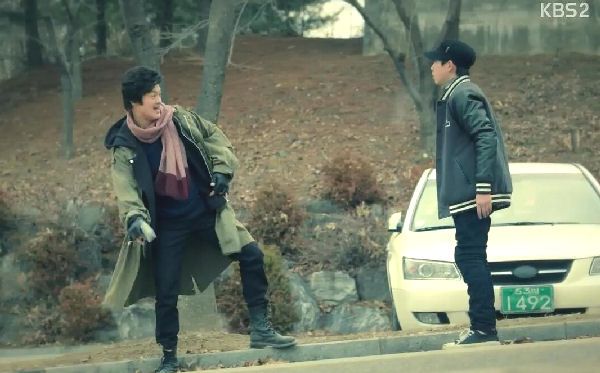 The relationship between Jung-Hoo and his Master/Teacher started off rather strange. There's nothing wrong with the idea that his father's friend came to watch over him but not explaining anything to Jung-Hoo, even when he reached adulthood is depressing and doesn't endear his Master/Teacher to me. Plus he walked out on Jung-Hoo's birthday? He knows everyone in this kids life has abandoned him but to do it on his Birthday is beyond cruel. Was he trying to toughen the kid up even more? Major fail since it pushed Jong-Hoo towards apathy and loneliness.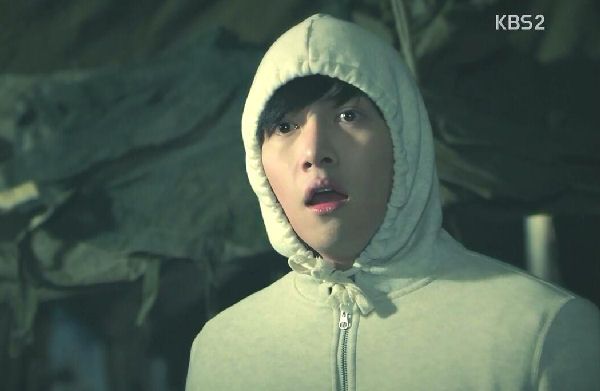 Even though it brought more anguish to Jung-Hoo, I was relieved he was finally told the truth along with a poke in the right direction. The world believes his father betrayed a friend for money and then committed suicide but that is not what his Master/Teacher believes and Jung-Hoo shouldn't believe it either. Finally! This is the part I've been waiting for, to watch Healer uncover the truth about what happened in the past.
I wonder if that original group of rebel reporters were fighting against the Elder, even back then, and he put a stop to it by instigating an accident that would take them all out. When he discovered Moon-Sik was part of that group, he easily bribed him to his side by using either threats to the remaining survivors or the promise of Myung-Hee and her medical care plus power and riches for himself. If that's indeed the case, Moon-Sik's decision makes more sense, he was protecting Myung-Hee and his little brother. What doesn't make sense is what happened with Young-Shin/Ji-An…yet.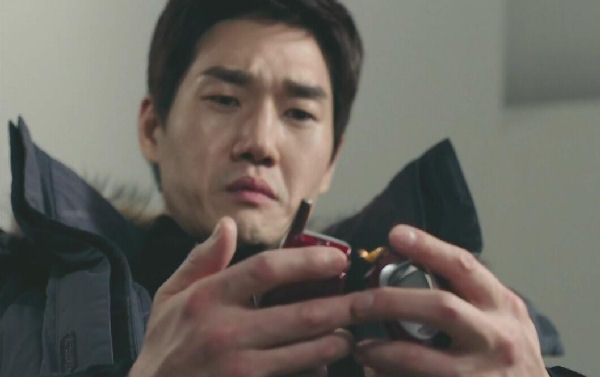 Detective Yoon has yet to learn the picture of Bong-Soo on his resume does not match the picture on his driver's license. Ugh, AHJUMMA! How could you make such a mistake? (LOL) I'm also curious to see what Moon-Ho will do now that he's discovered Young-Shin's lost phone in Bong-Soo's pocket. Will he confront him? Or will he have the phone fixed and lie that he's the one who found it in order to pull her further from our Healer? I've already said I understand why he doesn't trust Healer and now, we're going to see why the Healer doesn't trust him either.


Finding all those tapes and the pamphlet in Moon-Ho's trunk is the beginning of Jung-Hoo's journey to solving this whole damned thing. I can't wait for next week, this drama is outstanding!