Both the action and romance were elevated and expanded this week, I was on the edge of my seat but moved quickly to either tearing up or squealing. I can't deny there were also bouts of fear combined with anger and I'm sure everyone knows who that's directed towards. *grump* It seems silly to get angry with a fictitious character, right? K-dramas do this to me every time.


There was little doubt in my mind Young-Shin would learn Bong-Soo was the Healer, especially after the harrowing car ride. I can't say I blame him for racing towards his Mom's location but he was certainly taking a risk. Knowing Secretary Oh was anywhere near his Mom is a scary thought, especially since he knows what the creepo did to Young-Shin. If he had arrived a split-second later, Young-Shin would be dead at the bottom of that elevator shaft.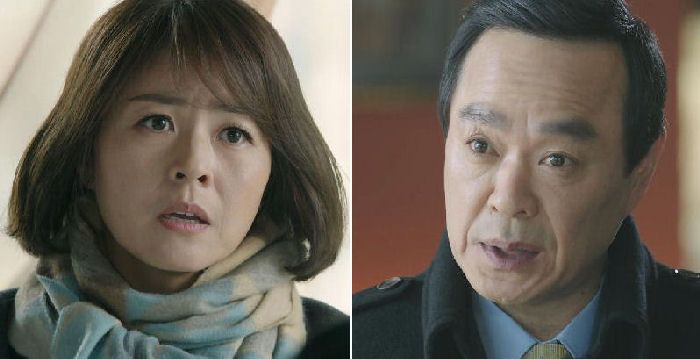 Secretary Oh's questions ticked me off, who the hell does this guy think he is to demand information about her son? And wanting to know what she talked about with Myung-Hee? Urg, I wanted her to tell him to go to hell and walk out. Does it bother anyone else when the bad guy (or the ex-girlfriend) demands info, like they have a right to ask? Dude, do the world a favor and jump off a bridge.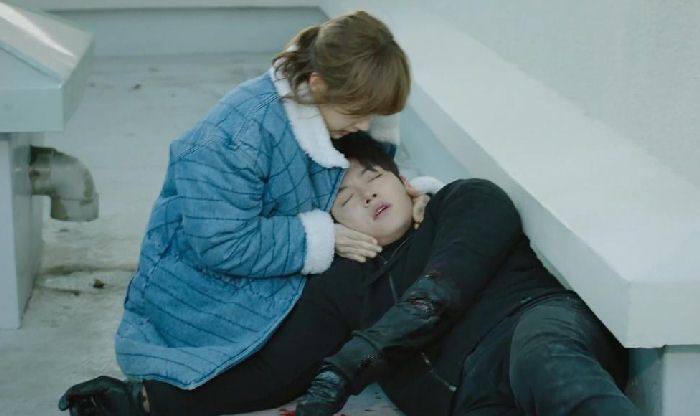 Thankfully, Young-Shin found our Healer with Ahjumma's prodding. I loved the way Ahjumma dealt with the questions thrown at her: there's no time! (LOL) I woulda been all – how do you know he's still in the building and that he's injured? When the doctor told Young-Shin wuri Healer was very muscular, I laughed out loud. *giggle* Yes, we know – we've seen the shirtless photos on Google.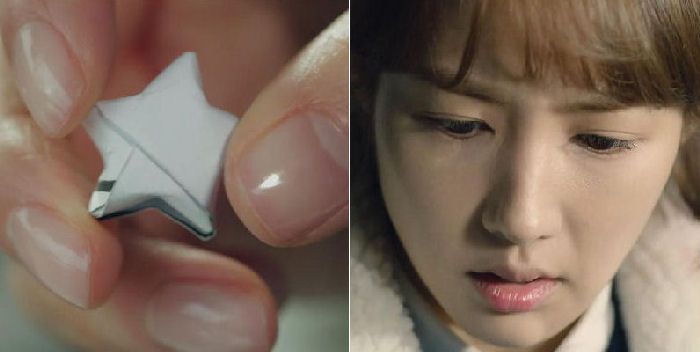 In the hospital, Young-Shin flashes back on all the tiny clues and ends up finding the origami star she made in Bong-Soo's car. It surprised me that she didn't immediately question him but we're given the impression that she's angry at discovering he lied to her. That was the only part I didn't believe, I figured she'd be ecstatic to learn he's the Healer! Maybe I was projecting.


So much awkwardness when he wakes up and leaves the hospital, it was uncomfortable to watch. Young-Shin cries as she explains to Pops Choi why she kept quiet: she was afraid she would never see him again. I love Pops Choi, he's got my vote for Father-Of-The-Year. There aren't many willing to adopt a damaged child, his explanation that he waited for her to come to him was so moving, I couldn't stop the tears. And LOL that she bit him when he tried to wash her.


The flashback between Moon-Sik and Young-Jae showed us that even back then, he didn't trust or believe Moon-Sik but I'm very curious where he went after that. We know that visit occurred after he was released from prison so it seemed odd to me that he just let it go. Was he afraid of the younger Moon-Sik? That guy was nothing but an obsessed loser with delusions of grandeur, I can't imagine anyone being afraid of him back then. He certainly wasn't their friend.


Being afraid of him now is another story, he's a sociopath.  Myung-Hee might be wrong if she thinks he would never harm her, suddenly rejecting him or asking probing questions showed how dangerous and unstable he is. When he pushed the glass of water off the counter and let it crash to the floor, it crossed my mind he was visualizing pushing Myung-Hee over a cliff or down a stairway. Or maybe it was to symbolize what will happen if she pushes him too far?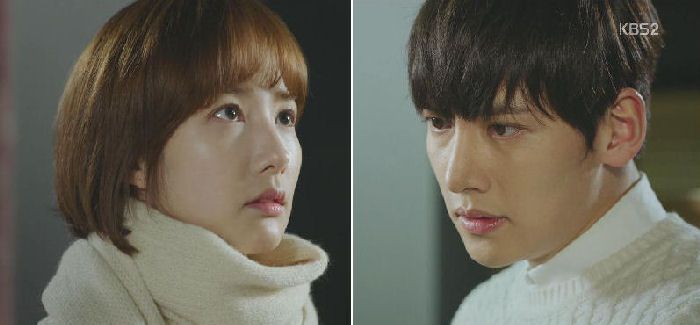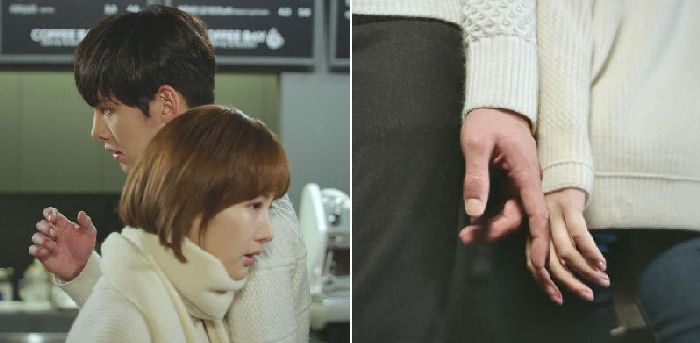 The cafe scene was cute but heartbreaking. Young-Shin letting Jung-Hoo know that she's hurt since "that guy" isn't coming and him trying to explain there might be a reason had me both tearing up but yelling at my screen at the same time. (LOL) I understand her thoughts: some strange guy kisses you but then you never hear from him again. I think she's going to feel horrible once she learns why (as Healer) he's been avoiding her. It was at this point that I realized we have a lot of story left.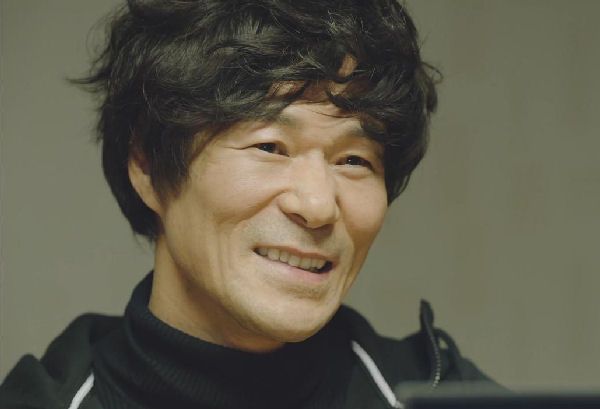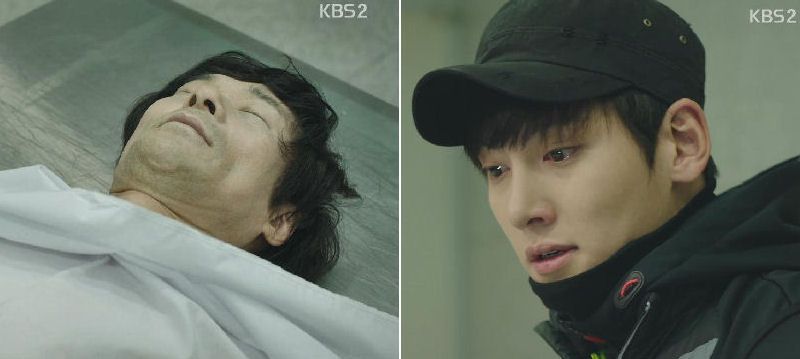 It was shocking that Young-Jae was poisoned and worse, he knew he was dying. For Jung-Hoo to lose another person in his life is too depressing. We weren't given concrete information who ordered this but my money is on Moon-Sik. Jung-Hoo begging Young-Jae to stop playing tricks and get up was crushing to watch, major kudos to Ji Chang-Wook for making me feel every tiny emotion I saw cross his face. I was a blubbering mess.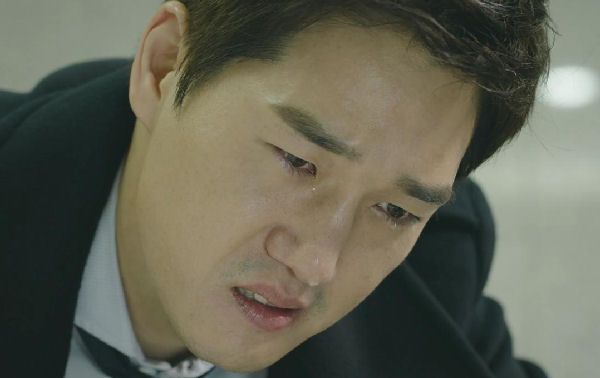 My ambiguous feelings about Moon-Ho continue. While I understand feeling helpless, I do wonder what it would take to light a fire under his bum and get him to DO something. The question I had was how many others have died and did it not matter since those people were probably not friends or family? He's done nothing beyond getting in his brothers face and blustering. He mentioned it wasn't his brother but the Elder, does he truly believe that? If so, I foresee much more heartache coming once he learns what his brother has done and that he is a monster.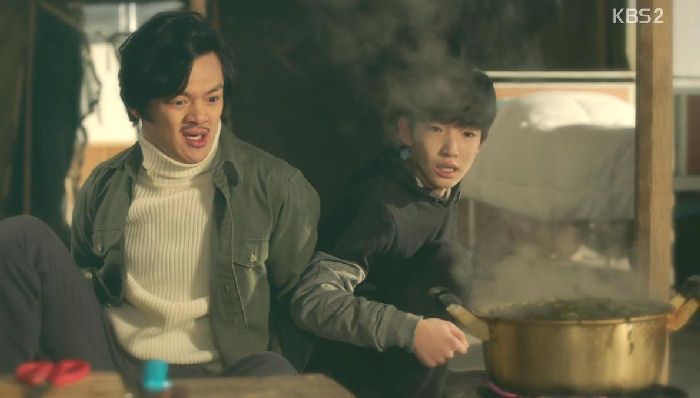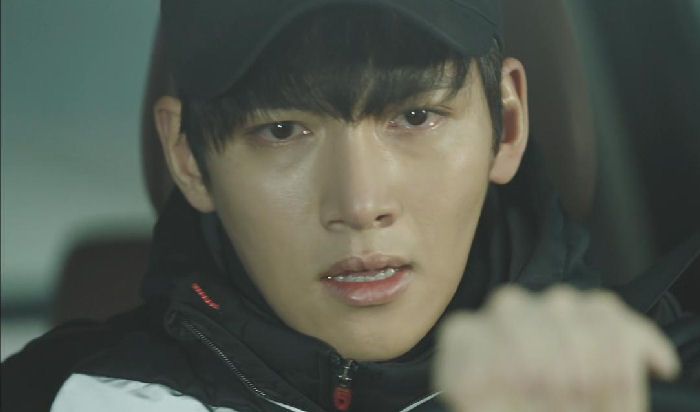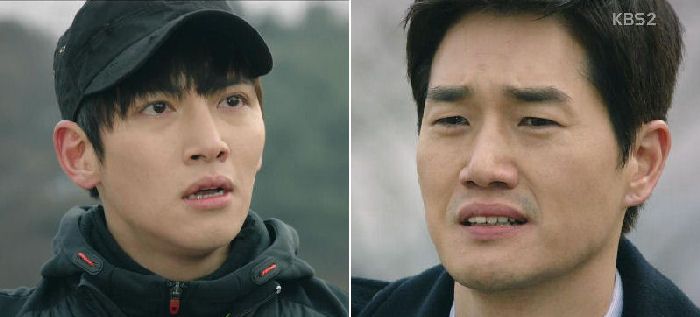 The flashback scenes of Jung-Hoo with Young-Jae were hard to watch but now we know for sure why he can't cook. *sniff* Ahjumma calls Moon-Ho, not only inform him of Young-Jae's death but also to tell him Jung-Hoo is out for Moon-Sik's blood. The scene between these two men in the middle of the road was off-the-charts amazing. I'm really looking forward to them becoming closer, they both need that to happen (and we do too).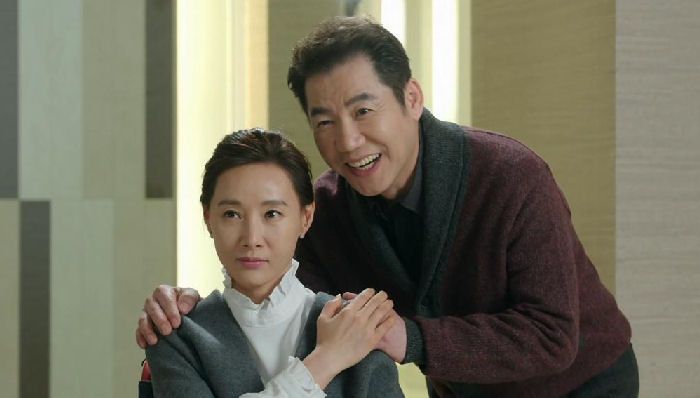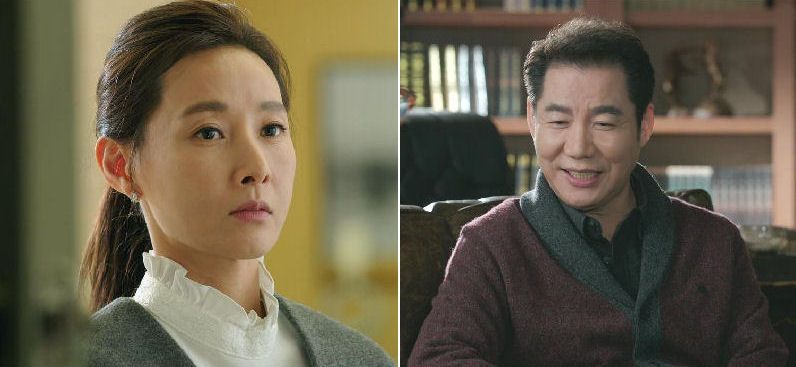 It was pretty obvious Moon-Sik set up that whole interview scene so that Myung-Hee would have no other option but to smile and let her picture be taken – he's refusing to acknowledge her feelings. That's frightening, lets just pretend nothing is wrong. On the other hand, if he's forced to deal with her doubts, he might go off the deep end. Young-Shin being accused of scaring Bong-Soo into running away was hilarious, I love the bits of humor thrown in.


Young-Shin is correct that Moon-Sik would never grant SomeDay News an interview. I did find it odd that she didn't even question why Moon-Ho would make the statement that he no longer considers Moon-Sik his brother but her focus was the lovey-dovey marriage between Moon-Sik and Myung-Hee. She believes he can't be all bad if he's been able to remain devoted to one woman his whole life. Oh, gurrrrrrlllll, you have no idea.


Ahjumma hacks into police department computers, her target is Young-Jae's last statement. In flashback, we see how she and Detective Yoon know each other: she was his Sunbae. We also learned Ahjumma was married with a 4-year old son who was sick, having multiple surgeries but we're not told why. Detective Yoon tried to talk her into going to the hospital but she remained on the job. It was all for nothing because not only did her son die but she was forced to delete the files in that case and cover it up. Horrible!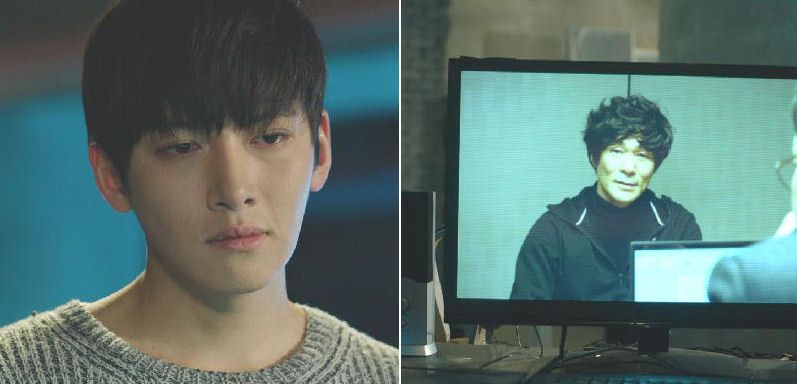 This explains why she quit the force but not how she hooked up with Young-Jae, maybe we'll get that next week. She busts into Jung-Hoo's system to show him Young-Jae's video and it's clear part of it is directed to Jung-Hoo. He denies killing anyone as Healer when Detective Yoon asks, he doesn't take those types of jobs. His one regret is (and he looks directly at the camera) he should have stopped, married the woman he loved and had kids, dogs, cats and goldfish. *sobs*
Wanting to see the rest, Jung-Hoo tears up when Ahjumma tells him there was nothing more worth seeing after that. Awww, she doesn't want him to see his beloved Teacher dying. I love Ahjumma! She offers to full-fill Young-Jae's wish by either making Jung-Hoo a new identity or letting him continue as Park Bong-Soo. He says it's too late since Young-Shin knows who he is. OMGosh, he knows that she knows? #EverybodyKnows (LOL)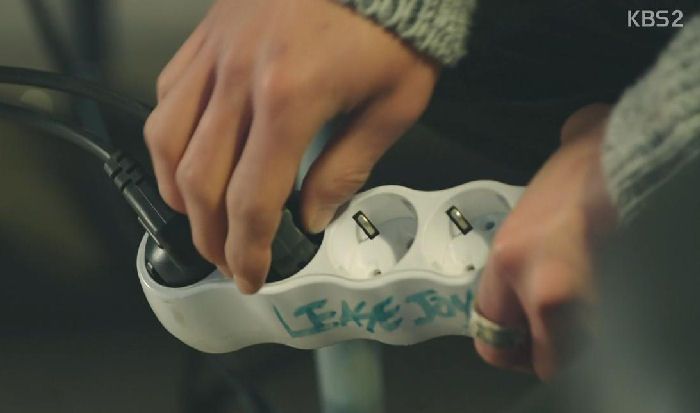 He thinks Young-Shin will be hurt or possibly killed if he stays close, he decides to un-plug from the world and just sleep. Whoa…I totally understand that feeling, I've done that myself a few times. I was totally off regarding Min-Jae losing her job because of Moon-Ho's stunt but I still don't understand the attraction Moon-Ho has for this woman. She exhibits zero empathy when he tells her a close friend died and basically calls him a coward. She's just the sweetest thing ever. *snark*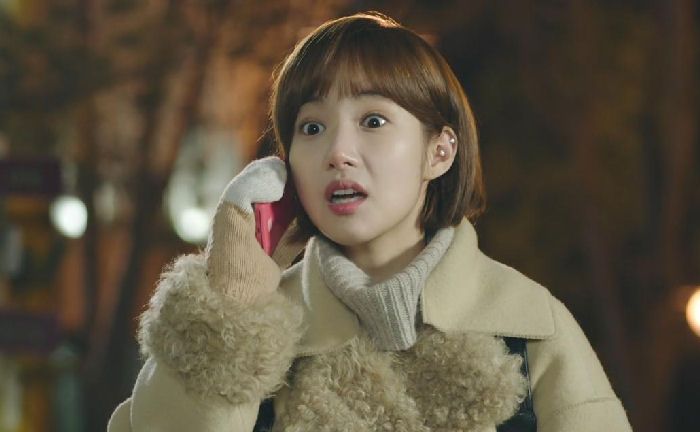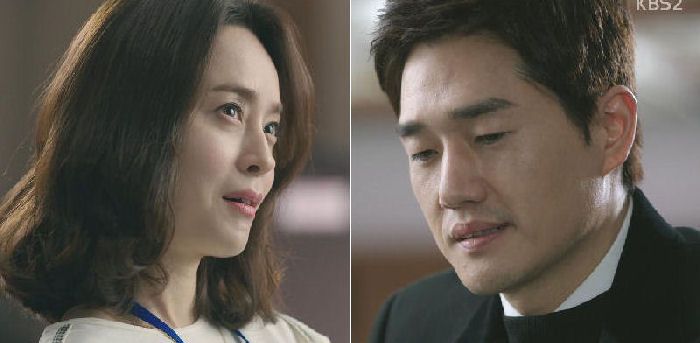 I love the way Young-Shin approaches Healer/Jung-Hoo/Bong-Soo. First she scolds him and then sends an apologetic text, asking if she said something wrong? She did this one other time, even using foul language to chew him out but then asking if he's okay. LOL, she's adorable. With his team gearing up for Moon-Sik's take-down, Moon-Ho wants the spy to be a double-agent and get the questions to be asked in advance.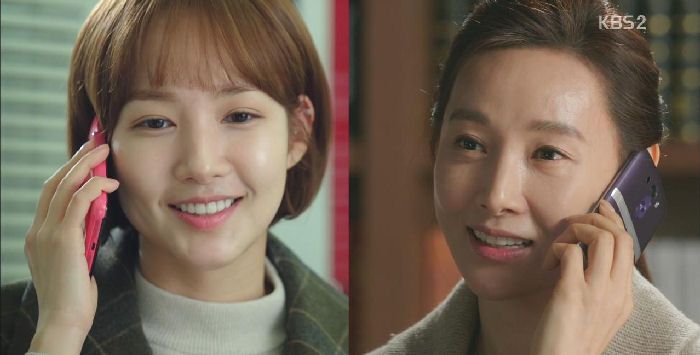 I'm a bit conflicted on Moon-Ho giving Young-Shin his Noona's phone number and letting her go ahead with an interview. He has to know Young-Shin is going to be very angry, right? And if Moon-Sik walks in during said interview to see Young-Shin there, wouldn't that place her in grave danger? I'm worried, excited, relieved, and terrified. I'm also terrified that Secretary Oh will find Myung-Hee snooping. We were again shown how sheltered Moon-Sik keeps her when she told Young-Shin she didn't even know Moon-Ho was now working at SomeDay News.


Ahjumma cleans up nicely, I loved her waltzing into the cafe, demanding Ahjusshi open and then demanding a female take her order. Even more hilarious was Ahjusshi believing her husband cheated on her and she just wanted to take out her anger on another woman. LMAO, we've seen that so many times in K-dramas, it was like poking fun at that stereotype. And Young-Shin thinking she might be Bong-Soo's Eomeo-nim? ROFL!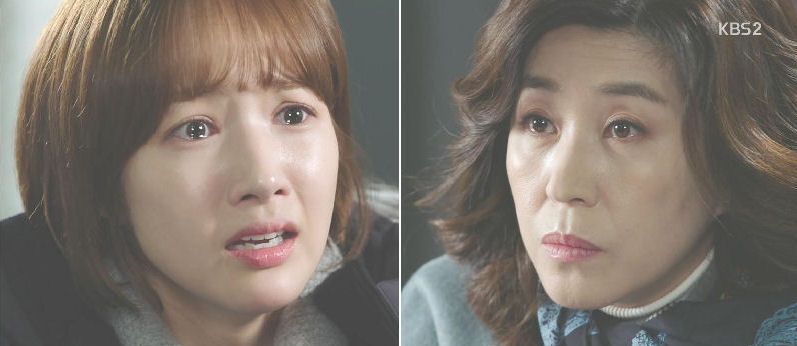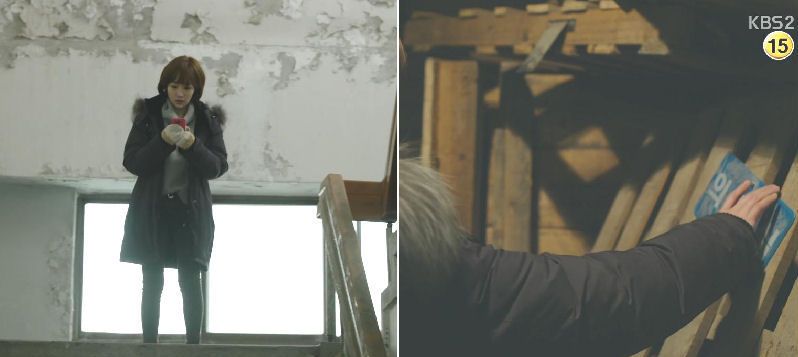 Then heartbreak again as we learn Jung-Hoo hasn't moved for 6 days, not even to eat. My eyes immediately filled with tears as Young-Shin grabbed Ahjumma's hand, begging to know where he was. How exciting (and funny) was it to watch her trying to find him via the tracker on her phone, even braving another elevator? SO CUTE! All those tricks she learned from the cons came in handy, she ended up right in front of his door and figured out the trick to spring it open.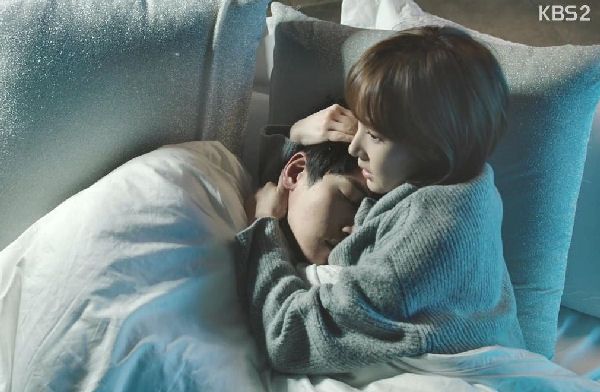 I love how daring and brave this woman is, thank goodness we don't have the shy, timid "Omo, he touched my face" type woman for our lead. When she was searching for injured Bong-Soo, she didn't hesitate to storm into the men's bathroom and now, upon hearing Jung-Hoo say he's cold, she doesn't hesitate to hop into bed with him to keep him warm.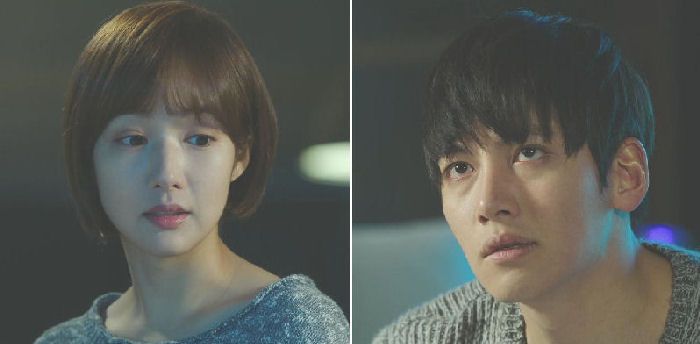 Things finally come to a head when he wakes up and voices his displeasure at finding her really there, he thought he was dreaming. She's right when she said Bong-Soo would never speak that way. I also loved her curiosity, is this the real him? Her hilarious attempts to baby him only brought out more of his grumpiness but this woman has a fearless, can-do attitude that would win anyone over. She took time off work, she borrowed his clothes and she's cooking for him (with help from phone calls to Pops Choi). Tough if he doesn't like it.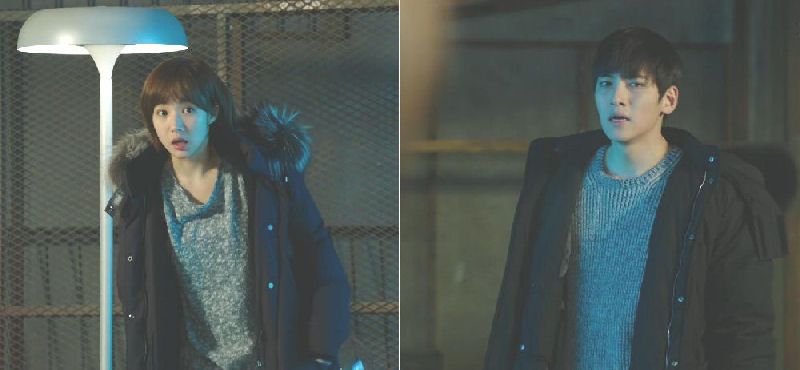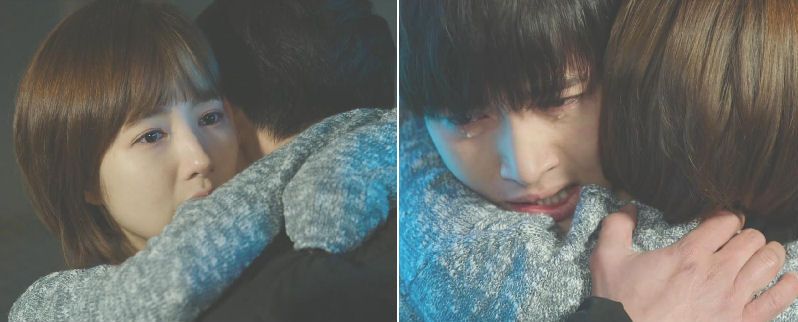 I again laughed out loud when she ran from him as he attempted to shove her out the door, "I'm not leaving". Probably not the best time to play catch-me-if-you-can? I do hope she remembers his words later though, there is much more she's not aware of. Her determined belief that he would never hurt her, as she wrapped her arms around him and begged him not to send her away disarms him completely. Poor puppy needed that hug, the kiss was a bonus. I heard all of you squealing. *hee*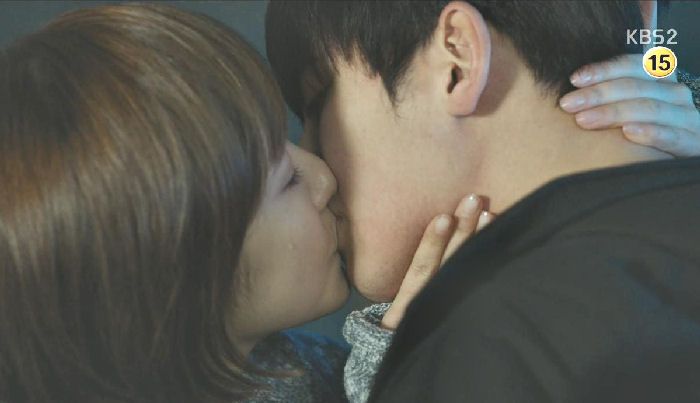 It's incredibly satisfying that Young-Shin refuses to leave Jung-Hoo, as so many others in his life have done just that. It's interesting if you think about it – both these kids were adopted by a single or widowed father, it's so sad that Jung-Hoo had to lose that father figure. How incredible that both these men were willing to take in an orphaned child and raise them alone. I love them both.
I'm still afraid for Myung-Hee but looking forward to mother and daughter re-uniting, I'm praying this writer doesn't cheat us of a true reunion, where they both know who the other person is. I'm also looking forward to a final confrontation between husband/wife as well as the brothers but it better not come at the expense of the kids losing newly found loved ones.
Monday is so far away! *groans*