The first episode this week was so full of cuteness, I found myself just staring at my screen with a silly grin on my face. It amazes me when watching romantic scenes in a K-drama, how quickly I turn into a giggly, squealing mess. Then we were shoved into dark territory, things got seriously scary and my heart dropped. I think we might need to form a support group just to make it through the next 5 days.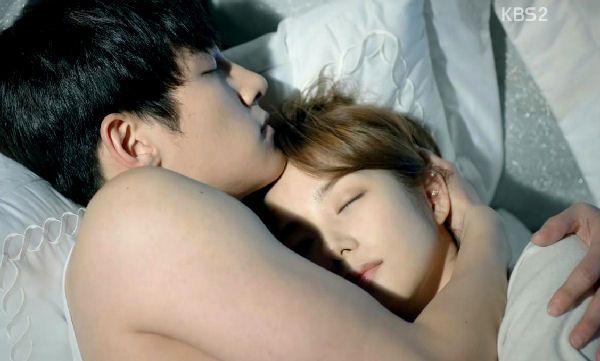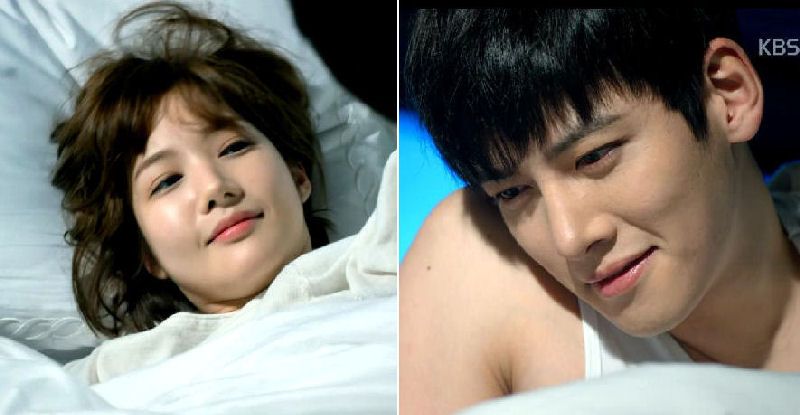 It's rare (but not unheard of) to get sex scenes in a drama between an unmarried couple, they do it in very subtle ways without showing too much. Our couple, all cuddled up in bed with less clothing on or clothing strewn about the floor let us know something happened. It might also have been the very intense gaze shooting from Jung-Hoo's eyes, he looked like he wanted more. (LMAO) Or maybe that was my personal interpretation? His face said more, more, more.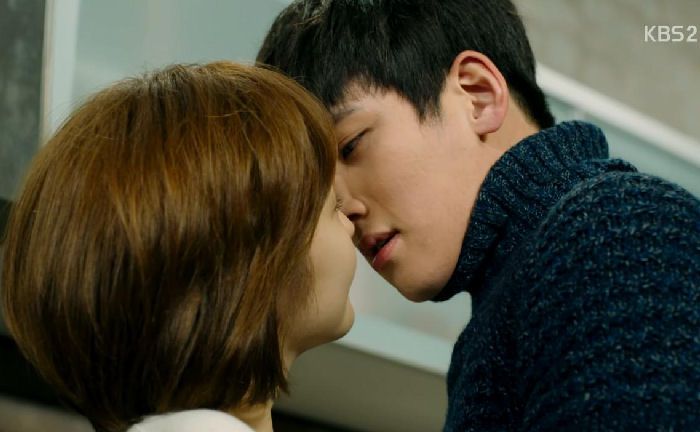 That perception continued through most of the following cute scenes: when he tried to kiss her while drying her hair, when he couldn't keep his hands off while she took care of his wound or while cooking and when he kissed her again in the kitchen. There were comments of him being clingy but what I saw was a man in love who wanted more smexy times. It was clear he wasn't ready to let her go when he followed her onto the bus, his smile when he finally waved goodbye turned me into a big pile of goo.



How nice was it to finally see Jung-Hoo willing to talk to Moon-Ho? The fact that he showed up with beer, after having been told his Father and friends would get together and drink was sweet. Although he was still a bit cold, it's a start. I loved it when Moon-Ho said he only knows of one way to get to the bad guys – to use the same method their parents used: reveal the truth via news broadcast. Jung-Hoo admitting he likes Young-Shin with a grin on his face was cute. I think Moon-Ho is a shipper?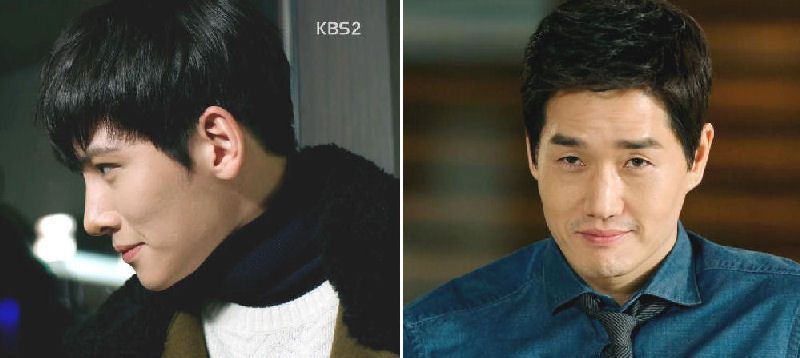 It was also fascinating to listen to Moon-Ho's thoughts about his brother. Moon-Sik doesn't get his own hands dirty, which might be why he believes he hasn't done anything wrong but anyone who understands criminal law knows this to be false. If you order the hit, you're just as guilty as the person who commits the actual murder.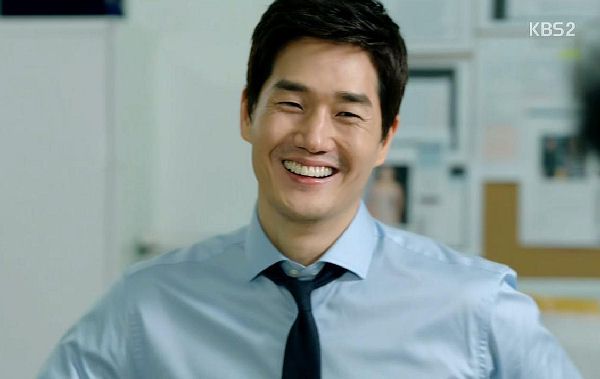 The interactions of our small, motley group of reporters continues to delight me, I love how much fun they're having. Moon-Ho seems to be enjoying what he does for the first time in his life, surrounded by people who respect, trust and believe in him. This is something he never had working at Jae Il News or working with Min-Jae. Seeing his big, broad smiles or hearing his laughter warms my heart. It's almost as if he's found that warmth he saw and felt when the 1980 group of 5 were all together, with the exception of Moon-Sik.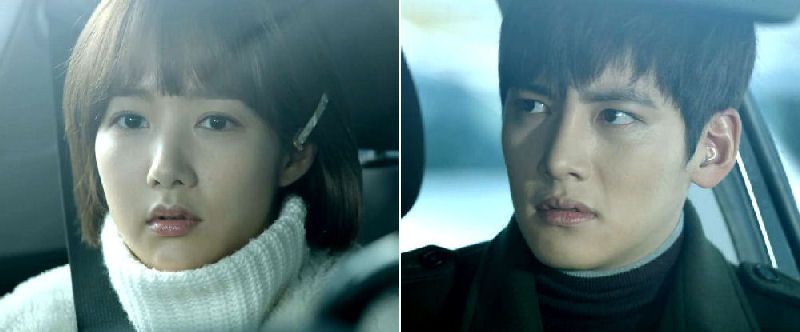 It was awesome to see our Healer back in action and more incredible: Ahjumma fashioned Young-Shin her very own communications device, a hair pin. More cuteness as Young-Shin whines she misses Bong-Soo, which leaves Jung-Hoo possibly jealous of himself again. (LOL) She's the perfect partner-in-crime with her quick thinking to draw Detective Yoon and his team away from their desks long enough for Jung-Hoo to break into the system. This allows Ahjumma to plant a new back-door since Detective Yoon was just about to erase her old one.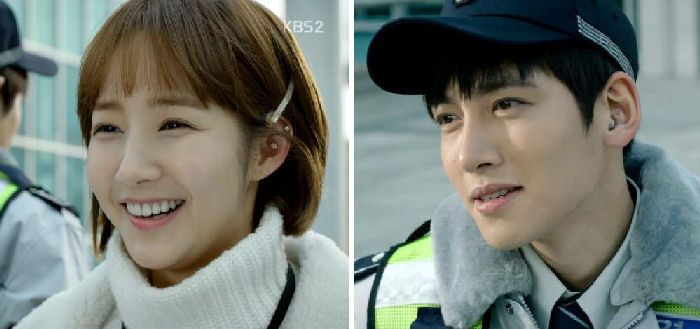 As he leaves, Jung-Hoo tries to scold Young-Shin by informing her of all the laws she just broke. Hilariously, she thinks it's great fun and laughs as she runs back inside while Jung-Hoo is left to ponder her use of the word "boyfriend". Again, his smiles take my breath away.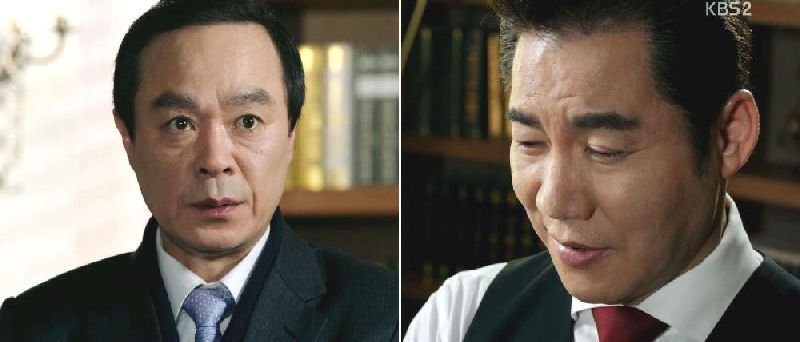 I knew it wouldn't take Moon-Sik long to confirm Bong Soo/Jung-Hoo is Healer but the knowledge that he's been listening in on Myung-Hee's phone calls brought forth chills. So not only has he been (maybe) drugging her all these years, he really has kept her a prisoner inside that house! Much more frightening was the eager look on Secretary Oh's face as he listens to Moon-Sik talk about "teaching" the kids the rules of society. *shivers*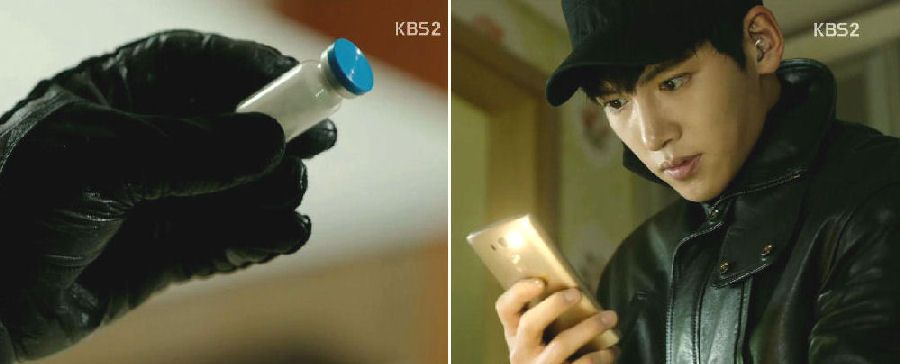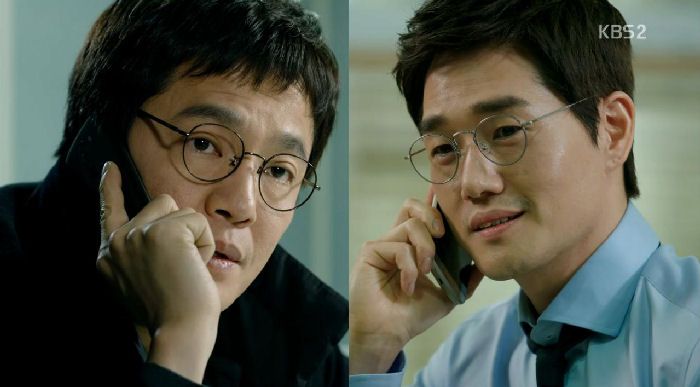 The target of our newly formed team is the cop who poisoned Teacher. While Young-Shin keeps Detective Yoon busy, Jung-Hoo and Ahjumma manage to draw this guy out by sending him photos of his family and secret stash that Jung-Hoo finds inside his apartment. Ahjumma forwards the information to Moon-Ho who works a deal with Detective Yoon: he'll hand over the evidence as long as SomeDay News is allowed to film and broadcast everything.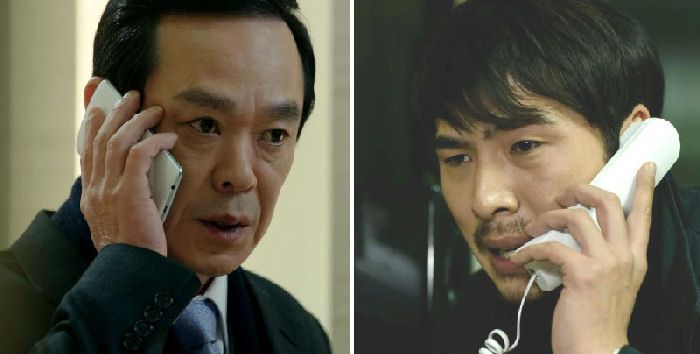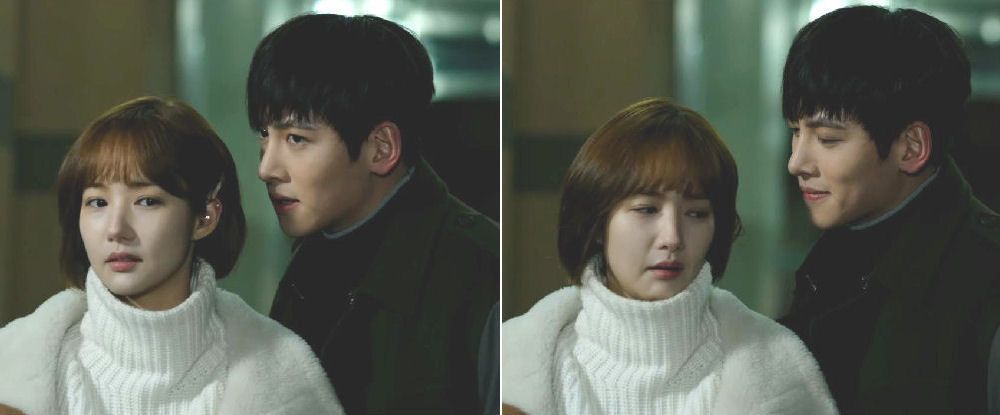 They hit the jackpot when the murderous cop phones Secretary Oh in a panic, wanting help to get out of the country. *cheers* This means they have Secretary Oh's voice on tape! When it's all over and Young-Shin is done reporting her segment, Jung-Hoo appears behind her and whispers in her ear, asking if she's free.  OMO, more smexy times? *kekeke* She snarks to Ahjumma to please not teach him such corny lines. She's lyin' – she loved it. (LOL)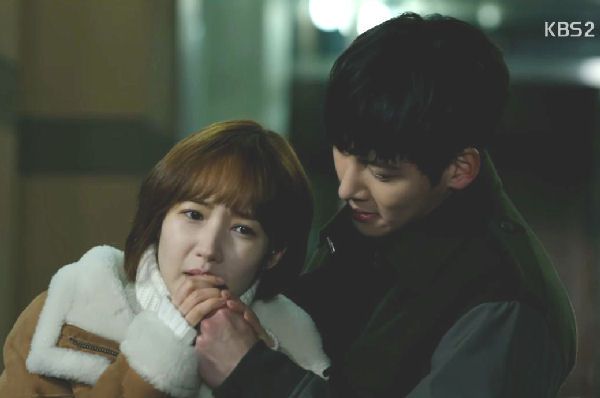 I'm wrong, it turns out our OTP head to his place to watch Moon-Ho's broadcast together as he exposes the truth behind Teacher's death. It's the first time Young-Shin hears about the original group from 1980 who dared to report on the governments wrong-doings and that Teacher spent 11 years in jail but she doesn't yet know her parents were part of this group. She does learn how much Teacher meant to Jung-Hoo, the flashback scenes with Teacher had me in tears again.

Moon-Ho shows a connection between the murderous cop, Secretary Oh and Moon-Sik, the candidate for Mayor of Seoul. He might not have concrete evidence that Moon-Sik ordered the hit but he does show CCTV footage of his brother arriving with Secretary Oh when Teacher was kidnapped. And Detective Yoon admits on camera that Teacher was just about to inform him of deals with higher-ups when he died. Moon-Ho also plays murderous cop's phone call to evil Secretary Oh.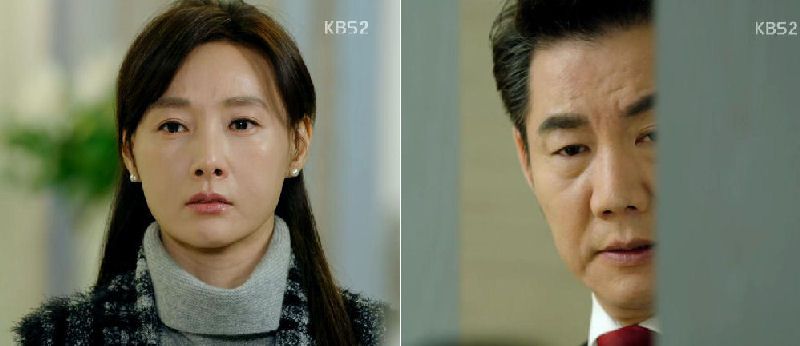 It was frightening when Moon-Sik rushed to Myung-Hee to find her watching the broadcast. While I love that she shut the door in his face, it scares the hell outta me. I'm so worried for this woman! The phone confrontation between the brothers showed Moon-Sik's insanity, that laugh creeped me out. What's frustrating is that he clearly made a threat where the "kids" are concerned which should have lit a fire under Moon-Ho to tell them everything but he didn't. *sigh*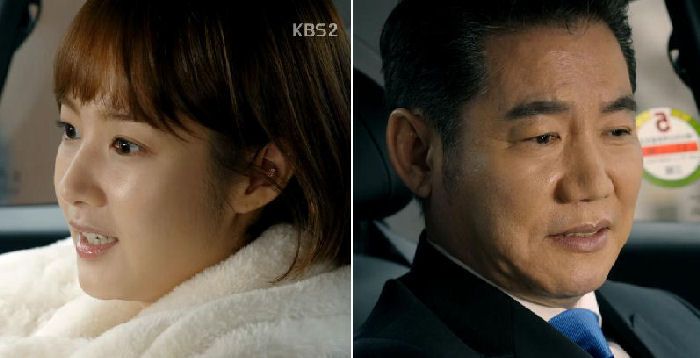 When Moon-Sik discovers his wife has an appointment with Young-Shin for an interview, he doesn't waste any time trying to keep the two women apart and tries forcing Young-Shin to his side. I knew there was no way he would allow these two women to meet and was literally screaming at my screen for her not to get into that car. We did learn a tiny clue when she talked about her fear of driving, the look that passed over Moon-Sik's face tells me she inadvertently hit the nail on the head.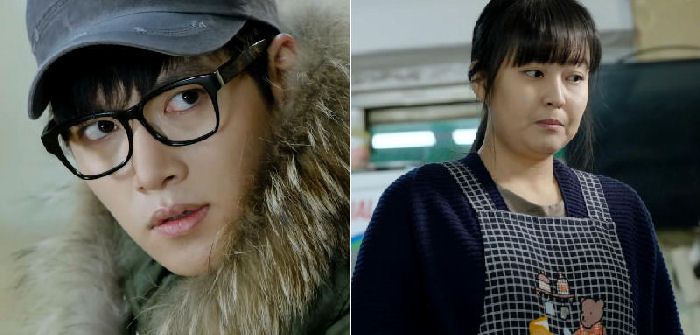 It was a bit of a cliché' to show the people who have the information Jung-Hoo needs are being paid off by the Elder. I mean, really? The woman was so obvious, like she had the word "liar" written on her forehead but it was covered by her bangs. (LMAO) I personally get tired of stories where everyone is motivated by money but it's a K-drama staple so I should just learn to deal with it.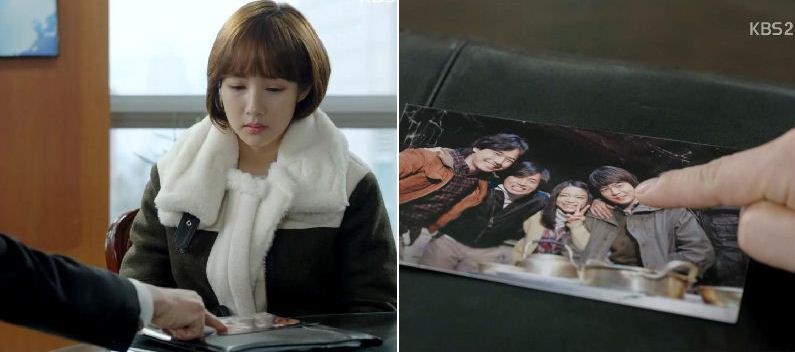 I also wanted Young-Shin to walk out of that office, interesting that Moon-Sik twisted the story behind the group photo to suit his needs! And who the hell is the new guy, feeding her lies about Jung-Hoo? It was awesome that Ahjumma contacted Moon-Ho herself but I'm still peeved that he hasn't told either of the kids the whole story. I laughed right along with him though, when Moon-Sik said the 1980 group of 5 were his friends. Excellent acting by Yoo Ji-Tae, I'm loving his performance.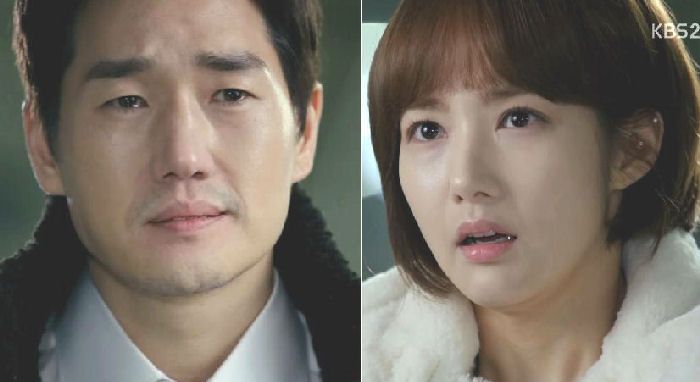 I didn't expect Moon-Ho to tell Young-Shin her Mom was still alive in that particular location but I'm happy he finally did. Her reaction was to be expected too, but you could tell she finally believed him when she saw the tears in his eyes. We finally learned it was a traffic accident that put Myung-Hee in a wheelchair but is Young-Shin truly going to pretend she doesn't know this woman is her Mother? UGH, I don't like that idea.

I was a little confused at Young-Shin's reaction to seeing Jung-Hoo was Joon-Seok's son and that he killed his friend, Oh Gil-Han – when did she learn Oh Gil-Han was her Father? I'm going to assume either Moon-Ho told her or it was written on one of those pages. It's annoying to me that while Young-Shin  has no memory or knowledge of Gil-Ran, she's letting it suddenly keep her from trusting Jung-Hoo. I do think she was aware of how ridiculous that was herself, it was written on her face. But ouch for poor puppy when she stepped away from him.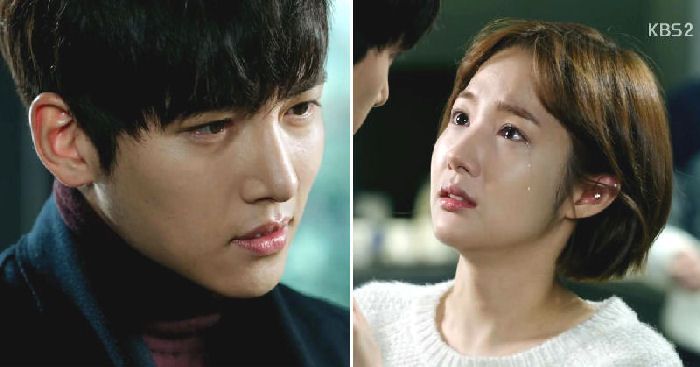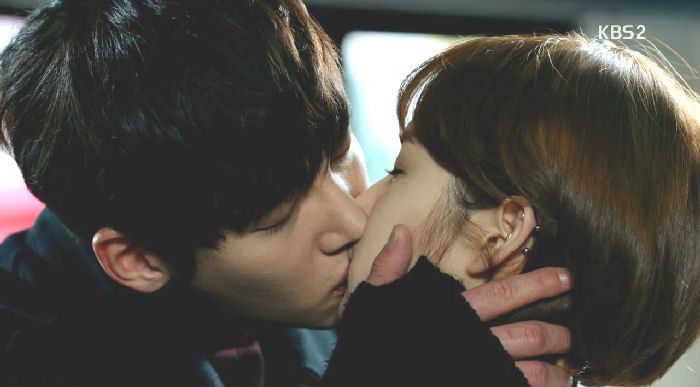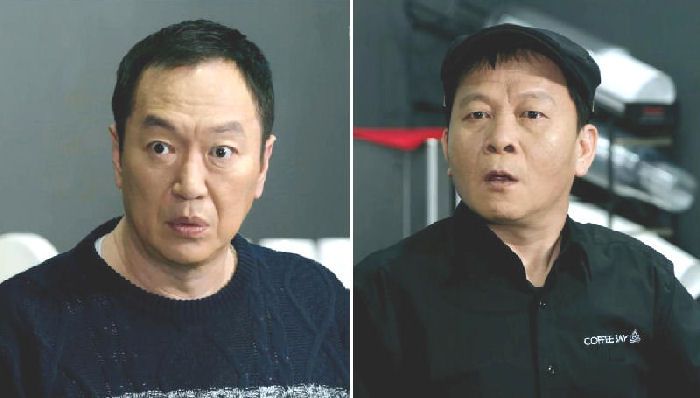 What's amazing and wonderful about this leading lady is that it took her less than a minute to realize she's being ridiculous and run downstairs to make sure Jung-Hoo knows she trusts and believes in him. I'm so happy we didn't have to go through 4 episodes of her doubting him. How hilarious were Pops Choi and Ahjussi's faces when he came back to kiss her? Get used to it, guys. Wuri Healer Jung-Hoo is a very physical puppy and he always wants more.  *hehehe*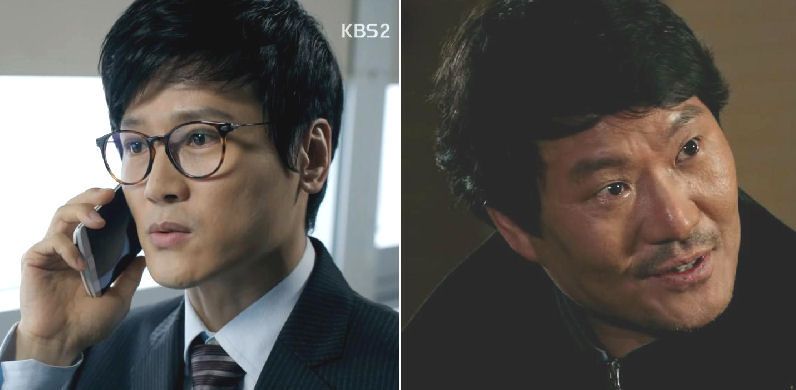 Moon-Ho was right, even if they get rid of the Elder (or his minions) another one just pops up. We might have gotten rid of evil Secretary Oh but there's a new one in his place. It's strange that Ahjumma would pick this particular time to nap when she knows the whole thing was a trap to catch Jung-Hoo, am I right or am I right? And the cop who has the tape Jung-Hoo needs of his Father's testimony is another money-grubbing SOB. Doesn't it feel as if there were TOO many road-blocks in this episode? Overkill?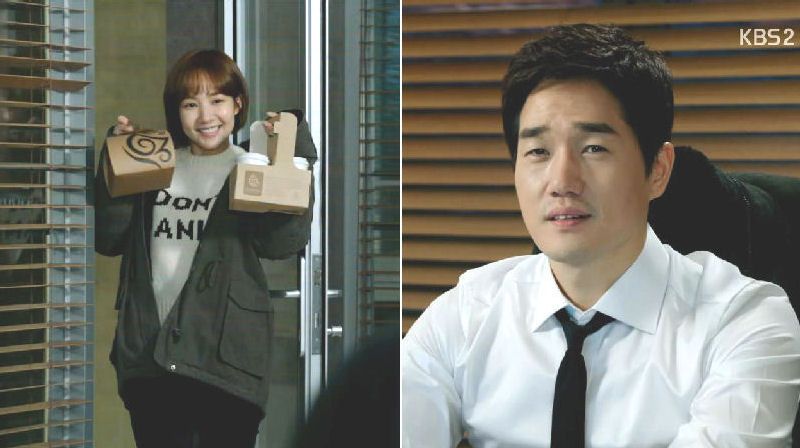 The first thing Young-Shin wants to talk about with Moon-Ho is their relationship when she was little? I mean, I figured she would immediately quiz him about the murder but she didn't. Pffftttt, the writer lost me quite a bit towards the end of episode 16. I'm happy she knows Jung-Hoo was a childhood playmate and it was nice to see such relief on Moon-Ho's face when she came in. I wonder if anyone has ever been nice to this guy! We didn't get to hear the rest of their conversation but I hope Moon-Ho explained everything and maybe warned her how dangerous these people are.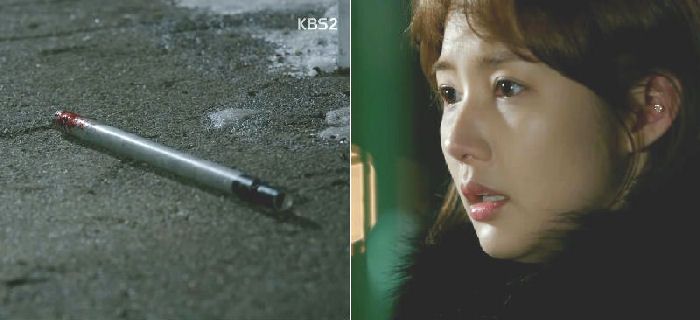 The ending leaves us hanging but we know the cop whispered something to Jung-Hoo right before he died. Let's pray it's the location of his father's video taped statement. I'm not going to allow myself to think either Young-Shin or Moon-Ho will believe for one second that Jung-Hoo murdered this guy, it's too ridiculous. Especially given the fact that Myung-Hee phoned with the information that Jung-Hoo was in danger – that should tell them there were others present before they arrived. If the writer goes in that direction, I'll be disappointed.
I've read people questioning why Young-Shin stopped in her tracks but I think it was because she saw the bloody pipe on the ground. Let's face it, this girl does not have good memories of pipes or baseball bats – she was beaten with one. So that's why I personally believe she hesitated but I guess we'll see.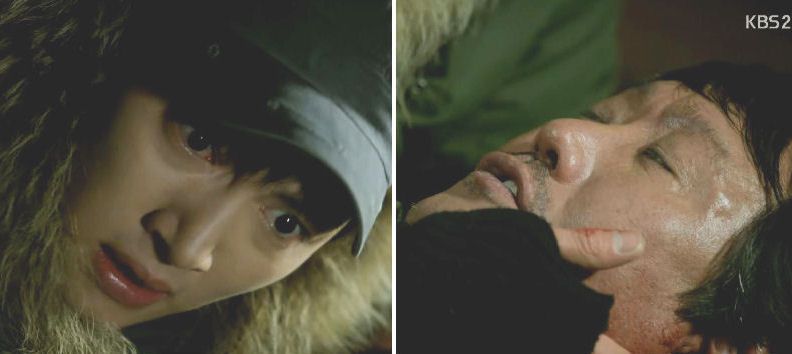 Is Jung-Hoo going to be accused of a murder he didn't commit, like his Father was? Let's hope that this time, those people with knowledge step forward and do the right thing, unlike what Moon-Sik choose to do. I have no idea how we're going to survive until Monday, maybe we should form a circle, hold hands and chant. The preview should be out by Friday or Saturday.
"More? Already? Shouldn't we eat first?"