On Feb. 8 2015, actor Yoon Sang Hyun and singer Maybee will be getting married. They wish to have a private wedding, meaning it will not be like a red carpet affair where the press is invited and the A list guest are getting their photos taken at a designated photo wall. There will be no pre-wedding press conferences (as if you need one to get married) like they were promoting some movie, but just a simple ceremony with loved ones.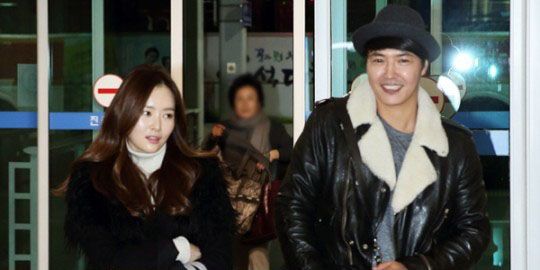 I am quite happy for Yoon Sang Hyun, he was one of the first actors I happened upon once I entered the world of Kdramas and I have enjoyed his work. I like the approach he is taking to his wedding by the way. A marriage is a very sacred thing and a wedding is the beginning of that new chapter in their lives, it is a special event that should hold precious memories. I highly doubt they would look back fondly on their wedding, reminiscing on how they had to cater to the media. Constant camera flashes, intrusive questions, and the compulsory guarded answers comes with the territory of their line of work, but a wedding is their special time so let them have it. Also, on the day when the bride should be the center of attention, who wants to read that actor/singer X was a nuisance guest because of all the media attention they attracted.
Although I admit I do want to see photo spreads of the bride and groom ( and who knows we might get them regardless), I like how they are doing things on their terms and have decided not to deal with the media circus. Congrats Yoon Sang Hyun and Maybee!
On second thought, will Dispatch stand for this? I believe they are scheming on how to plant their spies as we speak LOL.