This drama has been fun, the humor in the last few episodes has been a joy to watch. There are also moments that bring tears, where you can feel the character's pain and heartache. This week things got more serious as Ri-Jin's fake twin brother meets face-to-face with Do-Hyun and agrees to let him manage turning Omega's books into movies. He also makes it clear that he knows where his sister is living and doesn't like it one bit.

It begins with Ri-Jin waking up and wondering where the hell she is and how she got there. LMAO, I guess that kiss threw her for a loop. When she finally remembers, she's mortified and crawls back under the covers. Do-Hyun is experiencing similar morning-after flutters while exercising, he keeps flashing back to the look on Ri-Jin's face and the kiss. He hits a button to speed up the treadmill and ends up falling. Bwahahaha!

Ri-Jin convinces herself that Do-Hyun was drunk while Do-Hyun does yoga and hears a voice telling him to cut lust out of his life – while hearts and kisses float around his head so he ends up slapping his own face. I'm seriously laughing so hard, I'm crying. Ri-Jin tries to sneak out of the house but Do-Hyun catches her. He follows her outside and they end up chasing each other all over, which is cute.


They finally head out to eat. While Do-Hyun watches her and smiles, Ri-Jin stuffs her face and then lets out a huge burp. I can't…Ahahaha! In his head, Do-Hyun promises alter bad-boy Se-Gi: if he doesn't stop these moments or steal Do-Hyun's time with Ri-Jin, he'll fulfill all of Se-Gi's wishes in his next life. Awww, he's in lurve, he can't take his eyes off her. So this means both Do-Hyun and alter, Se-Gi are in love with Ri-Jin.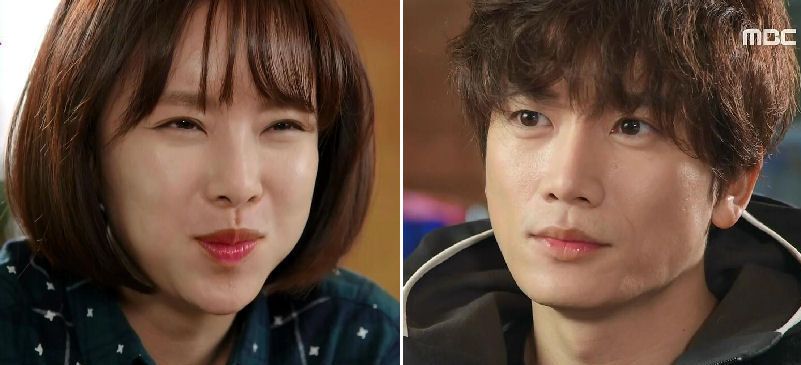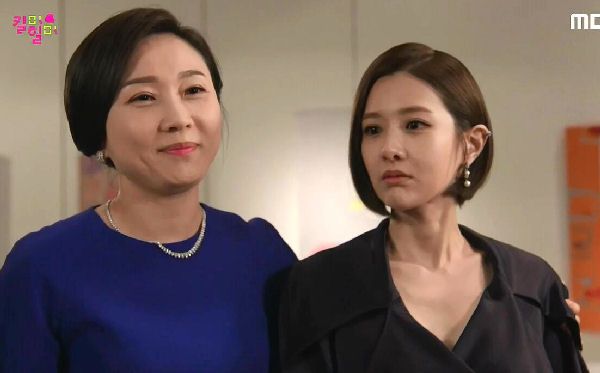 A meeting between cousin Ki-Joon's Mother and insane girlfriend Chae-Yeon where they discuss the rumors floating around that Chae-Yeon's eyes are wandering because of Do-Hyun. Mom poo-poo's this idea, her son Ki-Joon is superior to Do-Hyun in every conceivable way so the rumors must be groundless. Ermmm, from the look that crosses Chae-Yeon's face, I don't think she agrees with this.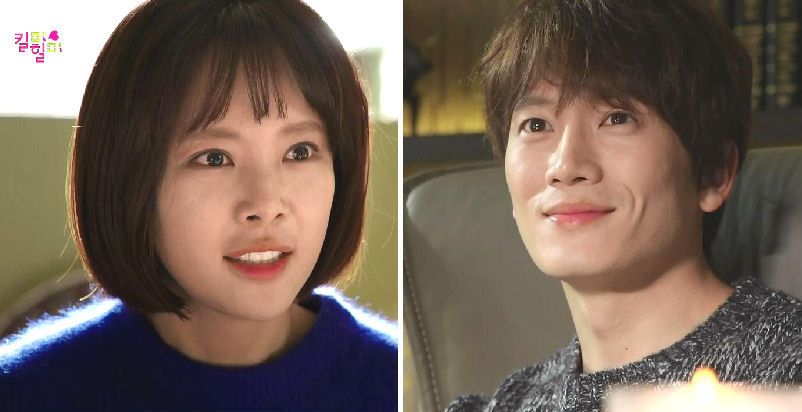 Ri-Jin sets up a desk area to have an official consultation with Do-Hyun, complete with scented candles and tells him not to be nervous. He thinks the atmosphere is excessive and she's the one who seems nervous. (LOL) She brings up Positive Transference, which is when a patient feels excessive positive emotions towards their therapist. When he smiles, she squeals inside her head and talks about his puppy-like smile. OMO, she's just like all of us! *keke* She rushes out of the room to get coffee.

Alone, she berates herself for talking about Positive Transference when it's actually Counter Transference, which is when a therapist obsesses over or has feelings for a patient. Well, at least she's admitting it? *snort* These two are making me crazy.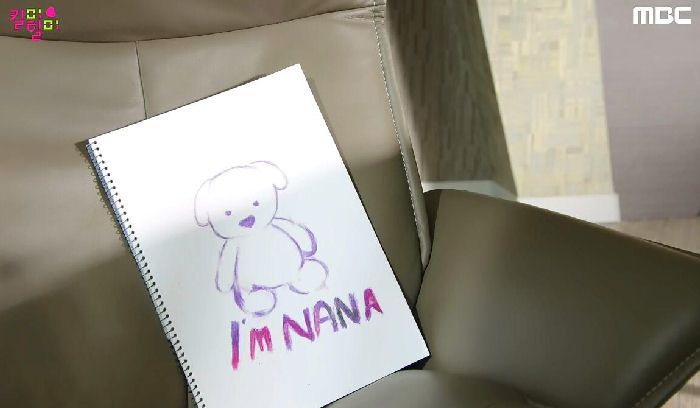 When she returns, Do-Hyun is gone and there is a notepad on the chair with the words, "I'm Nana" written on it. Calling out NaNa's name, she searches the house but finds Yo Na in the bedroom, snooping through her clothes and wearing her PJ's. Yo Na calls her a bitch (LOL) then sees a photo of Ri-On and they fight over Ri-Jin's phone because Yo Na wants his number. I love Yo Na, I think she's become my favorite.


This turns out to be a very long and tiring day for Ri-Jin as ALL of Do-Hyun's personalities make an appearance with the exception of Se-Gi. She spends hours dancing with Perry Park to keep him from making bombs but the most moving scene again involves Yo-Sub. She finds him looking at an art book and asks if he regrets not being able to die the day he wanted to jump off that building?

She gently explains if he had died that day, he would no longer be able to enjoy the music or pictures that he's enjoying right now. He heads out of the room, saying he's tired and going to bed but stops. Calling her Noona, he thanks her and reassures her that he's not thinking of killing himself right now. Tears stream down her face (and mine) as she breathes a huge sigh of relief. The moment he called her Noona, I teared up. *sniff*

The next day at work, there's an elevator confrontation with cousin Ki-Joon and insane girlfriend Chae-Yeon. Ki-Joon tries to apologize for Chae-Yeon's behavior but also scolds Do-Hyun for cheating on his doctor girlfriend by going on a blind date. Do-Hyun puts them both in their places when the doors open and Ri-Jin appears as his new secretary. LOL, I loved the looks on both of their snooty faces.

Chae-Yeon throws another tantrum but this time, she's insisting to Ko-Joon that they announce their engagement asap. *snicker* She's so jealous that Do-Hyun brought Ri-Jin into the company that she can't see straight. Poor Ki-Joon, I'm starting to feel sorry for this guy since he knows Chae-Yeon still has feelings for Do-Hyun – which makes him second choice. That kinda sucks.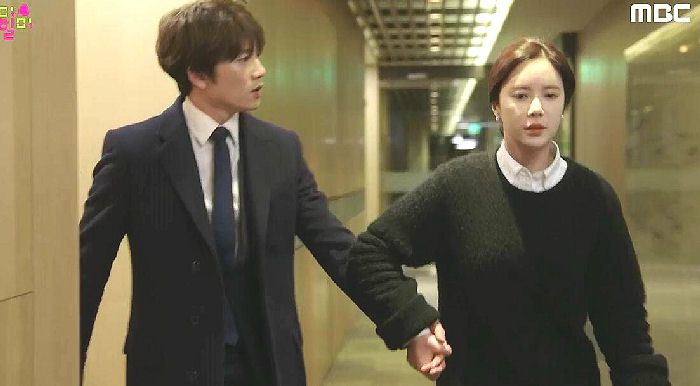 Do-Hyun's Mother is waiting in his office, which creates a problem when scary Granny shows up. I guess Mom isn't allowed to show her face at the company or even allowed to visit with her son? I still don't quite understand the family dynamics but I'm sure it will all be clear soon. Ri-Jin rescues Do-Hyun, pulling him away from both women. After they leave, Mom tells scary Granny that her son will most likely never wake up from his coma.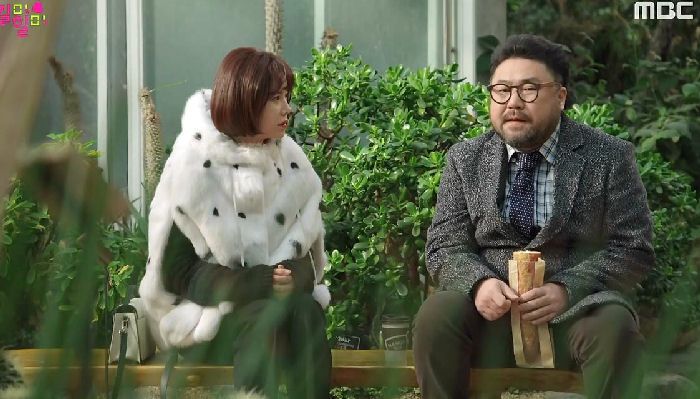 Ri-Jin meets Professor Seok, who is surprised she's here but understands her wish to help Do-Hyun. He's also very surprised to learn all of Do-Hyun's personalities came out in one night and wonders if Ri-Jin is the catalyst. Is she the reason the alter personalities are coming forward and suddenly being much more active? *ding, ding, ding*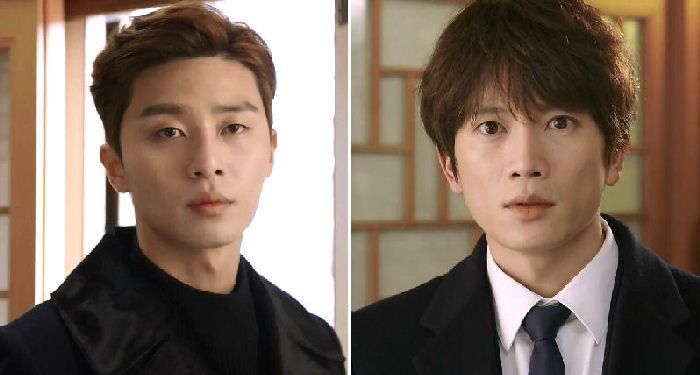 Secretary Ahn informs Do-Hyun that mystery writer Omega wants to meet but when he arrives, he's shocked to see Ri-On, who introduces himself as Omega. He confesses he knew who Do-Hyun was when they met on the airplane, he assumed "Perry Park" was Do-Hyun's fake identity to hide his chaebol status. (LOL, so close!) He agrees to sign a contract to allow ID Entertainment to turn his books into movies but with conditions.

First, he wants control of the scenario and arrangements because he doesn't trust anyone else with his work. Second, he wants to be known as ghostwriter for Omega because he still doesn't want his identity to come out. He finally makes it clear that he knows his sister is living with Do-Hyun, his last condition is to be put in touch with her.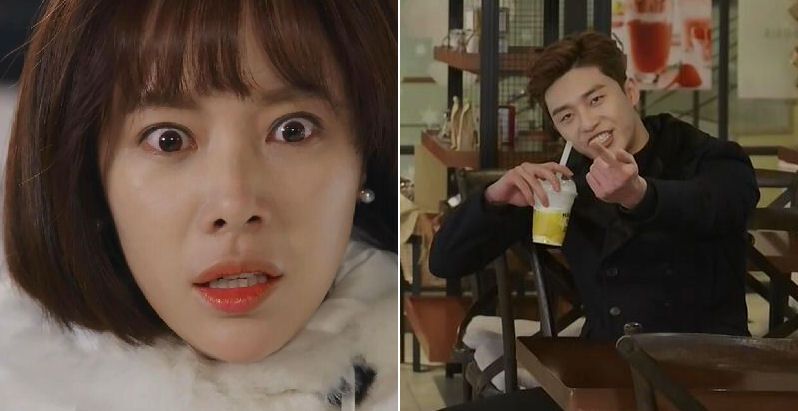 When Ri-Jin shows up, she's shocked to see her brother and tries to run but he chases her around the cafe. *sigh* Why is this girl running away from all these hot guys? IDIOT. He demands she come home immediately but she begs for time to help this chaebol person. He reluctantly agrees but as he drives home, he sadly tells himself that it's his own fault for allowing contact. Hmmm…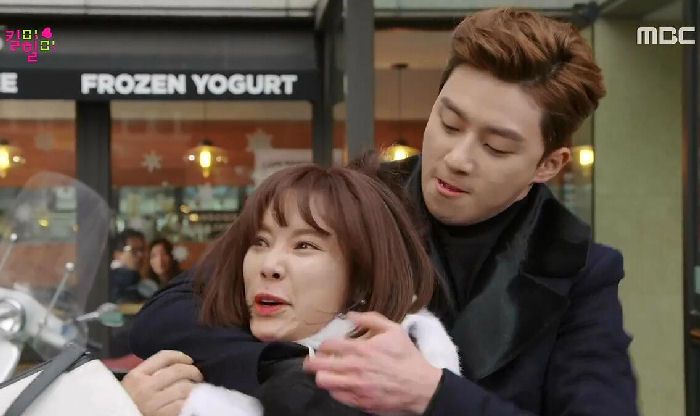 While fake brother/sister are arguing, Do-Hyun is home having flashbacks of being alone in a basement. He hears Se-Gi's belittling voice inside his head: he won't be able to handle the pain of those memories, he'll run away and hide like he did before. Ahhh, so it's Se-Gi who comes out when he's most frightened? Ri-Jin arrives home to find Do-hyun in the throes of a nightmare. He won't release her hand when she tries to leave but instead, pulls her closer, hanging on for dear life. (that's my impression).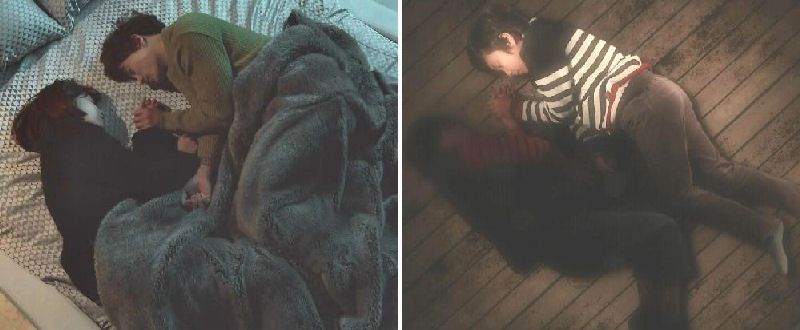 Some time passes, both curl facing each other and fall asleep. Suddenly Do-Hyun's eyes fly open and he sees Ri-Jin on the bed with him. Her eyes open too but she can instantly tell this person is not Do-Hyun. It's Se-Gi…and he's very angry. He jumps on top of her and screams in her face: why is she in Do-Hyun's bedroom? *gasp* Okay, that scared the hell out of me. Se-Gi might be smexy to look at but he's creepy and threatening. (LOL)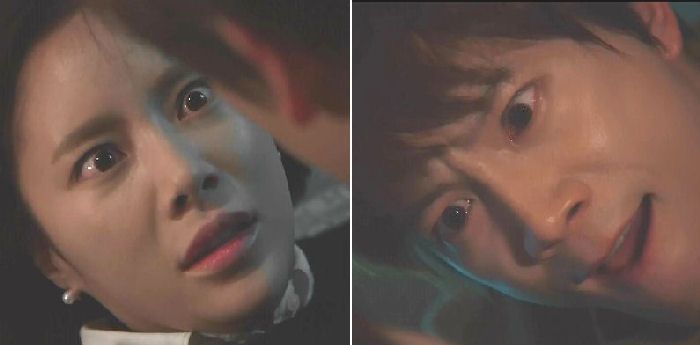 Ri-Jin tries to explain she's there as Do-Hyun's doctor to help mediate things between him and Do-Hyun. He thinks she's there to try killing him and because Do-Hyun has essentially declared war. He also firmly believes Ri-Jin has fallen for Do-Hyun. He directs her attention to the video message, dresses and storms out – locking Ri-Jin inside. She watches the video and immediately understands Se-Gi is headed to Chae-Yeon's place.

Se-Gi arrives at Chae-Yeon's and watches Ki-Joon leave. He phones Chae-Yeon, who comes to the door. Has she never seen a scary movie? You do NOT open the door! That makes her that stupid dead girl. (LOL) Se-Gi works his way inside, supposedly for a glass of wine. Uh, huh. Secretary Ahn arrives to unlock the doors so Ri-Jin can head Se-Gi off but she arrives too late, she sees Se-Gi emerging from Chae-Yeon's house.
Ordering him into her car, she drives home. It's odd that Se-Gi listens to her and follows her orders. He also keeps saying she must make a choice between the two men and that if she's not going to "have" him, she can't touch him. His plan is to completely destroy Do-Hyun's life, making things such a huge mess that Do-Hyun never comes back out and remains hidden. OMO, that way Se-Gi can take over? Whoa!

Once back home, Se-Gi angrily comments that everyone appears to be on Do-Hyun's side but he plans to change that. He also refuses to answer when Ri-Jin questions him about her presence in his childhood – he will only tell her if she chooses him over Do-Hyun. He insists Do-Hyun won't come back because his memories have finally begun to come out and Do-Hyun can't handle those memories. This is truly fascinating.

The next day, Se-Gi retrieves his car at Chae-Yeon's and goes to work. All the females (and some of the males) coo over his appearance, he's so handsome and fashionable. (LOL) He sits in scary Chairman Granny's chair and talks to the photo of his Grandfather but…he doesn't call him Grandfather, he calls him Father. OMGosh, was my guess right?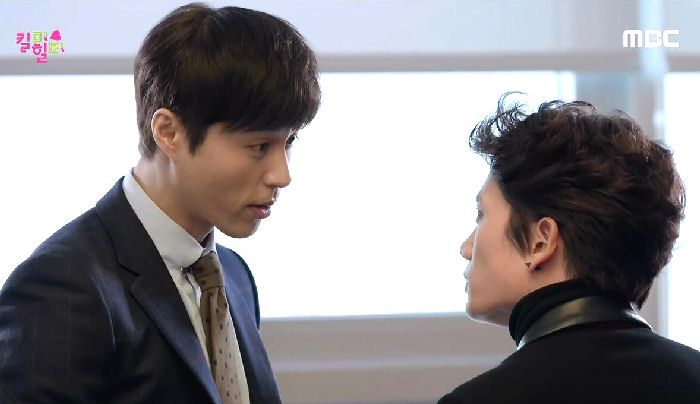 Ri-Jin and Secretary Ahn finally find Se-Gi and try to drag him out but it's too late since Do-Hyun is expected in a meeting with Ki-Joon. During this meeting, Ki-Joon is surprised Do-Hyun was able to get Omega to sign a contract. Not only that but Do-Hyun is to remain in charge. HA! Ki-Joon returns to his own office and throws things. Se-Gi wonders out loud why Do-Hyun takes this kind of crap from people, is he stupid?

Ri-Jin meets Do-Hyun's Mom, who gifts her with an expensive handbag but it's really only to pry information out of her about Do-Hyun. Se-Gi angrily interrupts, dragging Ri-Jin away and warns his Mother never to call her out again. When Ri-Jin questions him, he yells that woman basically stood by and watched while Do-Hyun was being abused. Yea…can't say that I blame him here. Ri-Jin is shocked to learn he was abused.

Ri-On goes back over things in his head and remembers a few remarks Ri-Jin made about the chaebol she's treating. He figures out Do-Hyun is suffering from D.I.D. and decides to remove his sister from the situation before she gets hurt. He drags her out of Do-Hyun's house, shoves her into his car, slams the door and turns to confront who he thinks is Do-Hyun. Well, he certainly figured that out fast.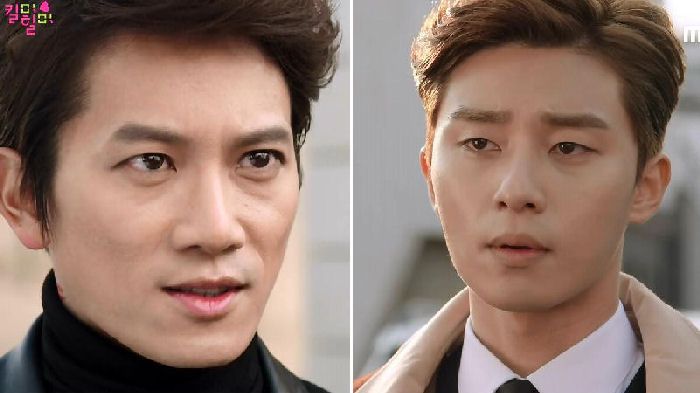 Se-Gi snarks: is he even Ri-Jin's real brother? *gasp* He knows? Also very interesting that it only takes Ri-On a few seconds to figure out this person is not Do-Hyun but tells him he's taking his sister home. Se-Gi doesn't believe he has that right and threatens Ri-On for looking at Ri-Jin with the eyes of a man. Ri-On threatens right back, saying he's the son of Seung Jin Group so he has even less right. Wait…what does that mean?

A late night confrontation between Se-Gi and scary Granny, he demands she give him Seung Jin Group and tells her to stop waiting for son Cha Joon-Pyo to wake up. When he breaks this son's photo, she starts to slap him but he stops her. He will no longer live quietly as if he's not there, why does everyone think he lost all his memories? He's incredibly threatening, it's awesome!
He then goes to visit the comatose Cha Joon-Pyo, saying it's time for that guy to rest in peace. OMO, is he going to kill him? OH MY GAWD, this is so intense!

Thoughts:
At the beginning of episode 10, we heard Do-Hyun's voice as he questions himself: what did he figure out, that he wasn't alone in that basement? There was another person with him but who was it? All we see is a shadowy figure so I have no idea. Was it really another person or did he create these personalities to keep him company? Was he locked in a basement because of whose son he is? Professor Seok believes Do-Hyun might come back, stronger than ever but I'm not so sure.
I also have a question: the synopsis says "a man with 7 personalities" but…guys, we've only met 5. There's Se-Gi, Perry Park, Yo-Na, Yo-Sub, Na-Na and, if we include him, Do-Hyun. That's 6 so is there someone we haven't met yet? *shivers* Exciting!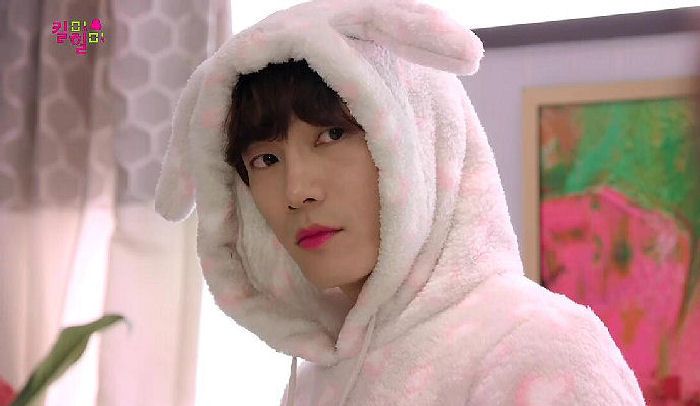 There was immense satisfaction in seeing Ki-Joon's face when the signed contract was presented and that one of Omega's conditions is Do-Hyun remains in charge. You just know Do-Hyun was given that task because Ki-Joon thought he would fail and be a laughing-stock within the company so yay for the underdog. *snicker* This kind of stuff always makes me happy. I hate it when the bad guys continually win, it's more interesting when there's a bit of back and forth.
I'm somewhat relieved nothing happened with Chae-Yeon but I'm not 100% sure since parts of their meeting inside her house weren't shown. It's enough to know he's shaken her, yet again. (Ugh) I'm kind of hoping Se-Gi remains to handle company matters since he's better able to play dirty and fight back but I don't want him around to deal with either Ri-Jin or Chae-Yeon. I wonder if they would let me set an alarm clock for when I want each guy to appear? *hee*