I went into this last week with trepidation, worried how it would all turn out and if everyone would be happy with the ending. This is most likely a result of being disappointed with many K-drama endings in the past but I guess whether or not you're satisfied depends on the characters or parts of the story that are most important to you. Healer's ending was one of the better ones I've seen but I'm kinda bummed it felt rushed.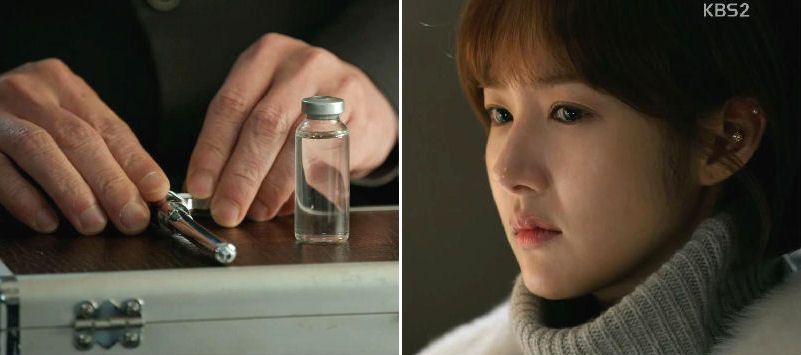 This week began with Jung-Hoo being blackmailed into finding a tip that came into SomeDay News from Russia. HUH? What the…I'm so confused. Once he figures out what they want (and we do as well) he's forced to record a ridiculous POW-type statement, admitting he murdered ex-cop Dong-Cheul – which no one in their right mind would believe since it's obvious he's under duress – or watch as Young-Shin is possibly poisoned.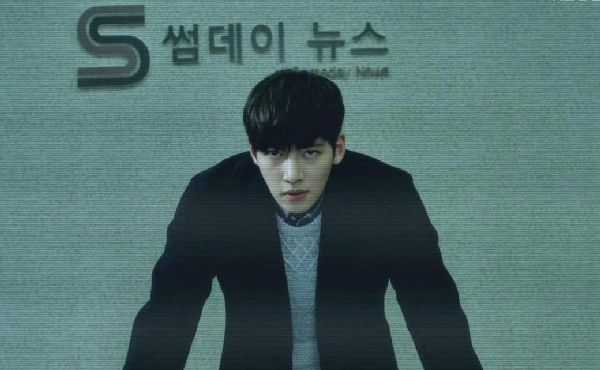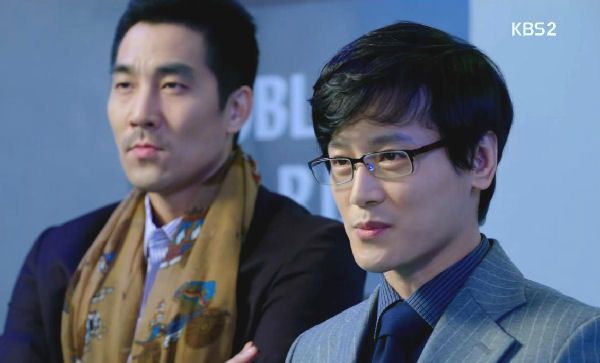 Then we see the Elder flash on the screen, spouting the same lines he used with Moon-Sik: just close your eyes once and then open them back up. Suddenly, Moon-Ho is let out of the locked room he was in and forced to join his brother and political cronies for drinks again. I couldn't for the life of me see why he sat down, I woulda decked Moon-Sik and walked out! But I guess it's consistent with his character that he doesn't do anything.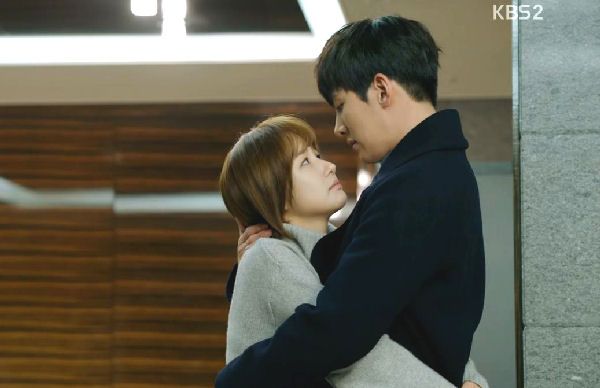 I was happy to see our OTP communicating, he tells her what happened and I loved her anger and spunk, wanting to immediately attack that crazy old man. We had another confrontation between the brothers with nothing being resolved, just more of Moon-Sik smirking and laughing and more of Moon-Ho clenching his fists in anger. One new thing we learned is that Moon-Ho also lied in 1992, saying Gil-Han and Joon-Seok often fought over money… because Moon-Sik told him to.


We also learn Moon-Sik is very much aware his wife is listening, the only honest reaction we get from him is when Moon-Ho brings up Ji-An and he suddenly rips the tiny microphone from the back of the picture frame where Myung-Hee placed it. Too late, it turns out, since she already heard Moon-Sik lied about Ji-An being dead when she's alive. Ah God, poor Myung-Hee, my heart just aches for this woman.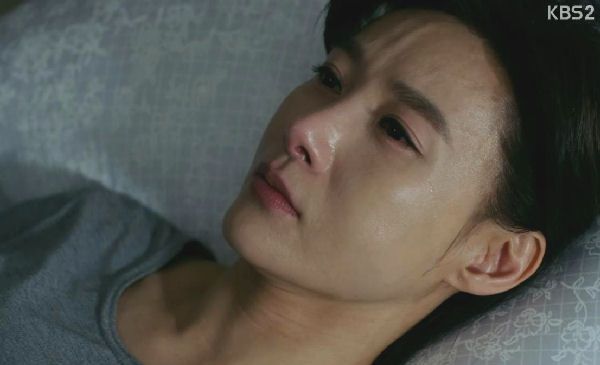 Ahjumma figures out creepy-guy-in-the-glasses was involved in the last case she worked on as a detective. He's Team Leader Ahn, head of Jae Il New's Special Investigations and the new thugs all work under him. But if he's part of Jae Il News, wouldn't Moon-Ho be aware of him? Never mind, I'm trying to make connections where there aren't any. (LOL) We'll just assume Team Leader Ahn works underground at Jae Il News.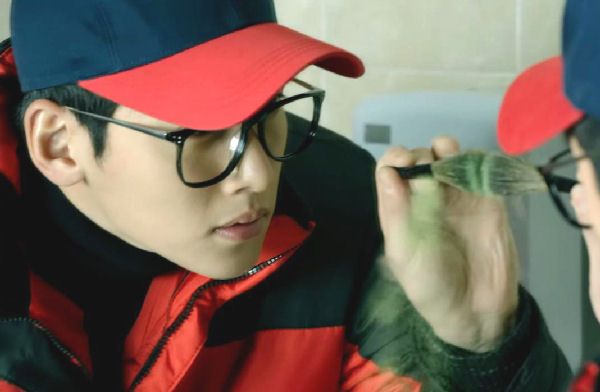 Jung-Hoo wastes a bunch of time getting photos and fingerprints of these thugs but it all turns out for naught since no fingerprints are found on the lead pipe used to kill ex-cop Dong-Cheul. And in spite of Moon-Ho being offered the position of CEO at Jae Il News, he and our rag-tag crew of reporters continue digging up dirt on the Elder. Moon-Sik snarks that his brother is inflexible but orders if Jung-Hoo isn't found within one more day, Team Leader Ahn should release the video of him confessing to murder.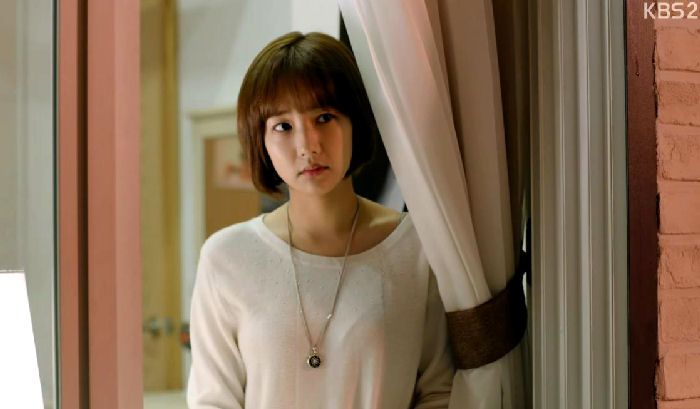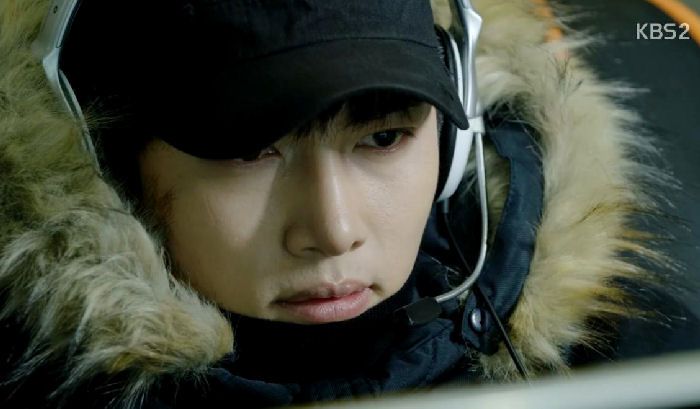 Awesome cuteness as our OTP miss each other. While Young-Shin goes up to her room, hoping he crawled through the window again, Jung-Hoo is at a computer/gaming room, watching Young-Shin's broadcast clips. They are adorable.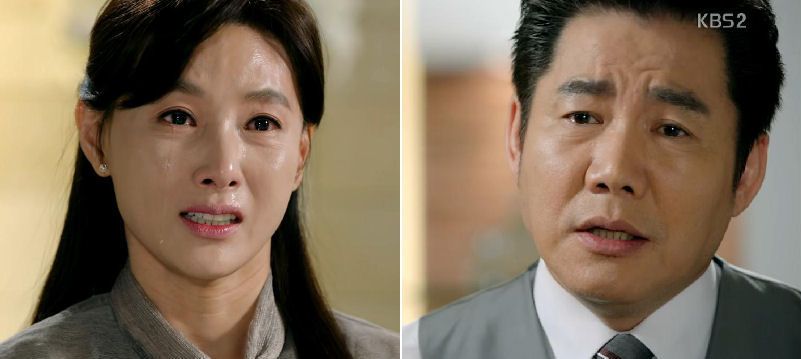 The next morning, Moon-Sik is all smiles until he understands Myung-Hee, she's clearly saying goodbye. She thanks him for taking care of her all these years, even when she told him she would never be his woman. She's going to stay with Moon-Ho and try finding her daughter. He offers to help *pulls out hair* but she admits she can't trust him. He seems unable to process that, insisting she, of all people, trusts him.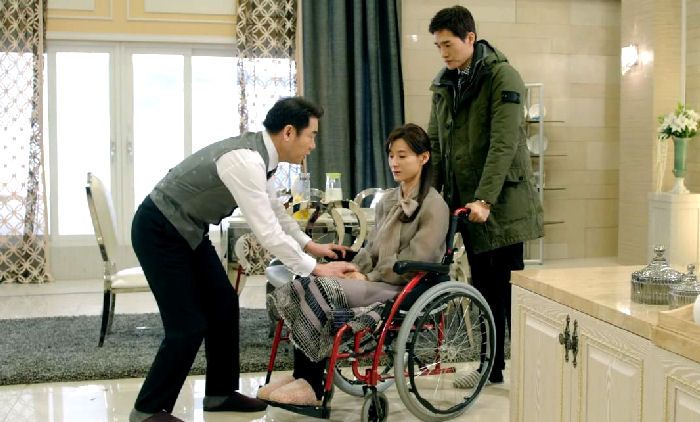 She hits him with the information that she knows he lied about her daughter being dead and his answer is very unsatisfactory: everyone said Ji-An was dead. He's still lying! *shakes head* Unbelievable. Moon-Ho walks into the room and wheels her out. Instead of tears during this scene, I was cheering. I've wanted her out of that house and away from Moon-Sik's creepy, obsessive love since episode 1.


Moon-Ho takes her to visit SomeDay News where she gets a hero's welcome, being one of the 5 original pirate-reporters from 1980. She questions Young-Shin when they're alone about her boyfriend, doesn't he work here? Young-Shin mentions he's fighting the Elder, that crazy old man is trying to blackmail her boyfriend into working for him. Moon-Ho watches through the window, I'll bet he's been wanting to see these two together since he found Young-Shin.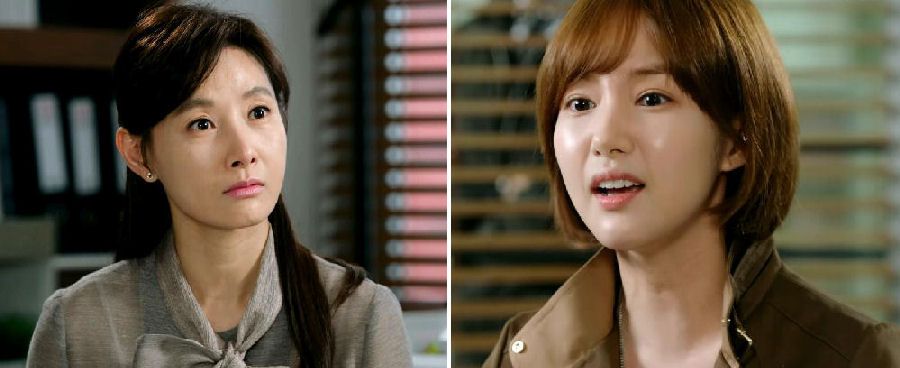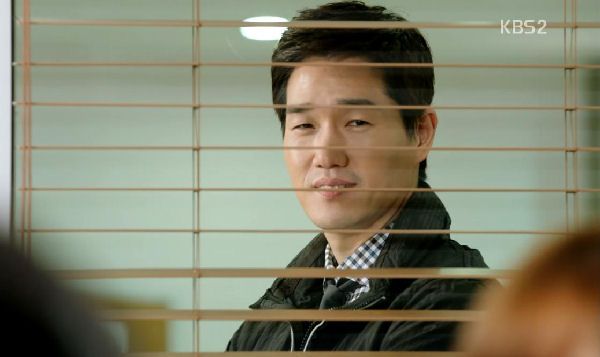 They broadcast the 1992 lead-paint story, fake varnish was used on a bridge, which later collapsed before it was opened. The company supplying the varnish went bankrupt, merged with another company and Omega Venture Capital profited. Myung-Hee explains the original pirate broadcasters were investigating Omega Venture Capital, which seemed to be forcing companies into bankruptcy and then buying them up. Omega Venture Capital is now Omega Holdings and the CEO is Park Jeong Dae – the Elder. Moon-Ho calls him out, requesting an interview.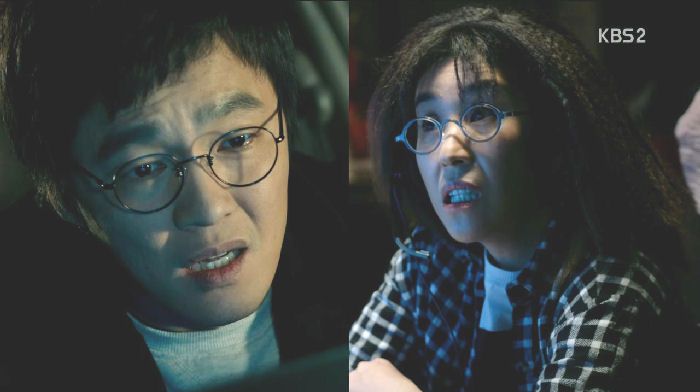 Ahjumma gets in touch with Detective Yoon to ask if he remembers that Ahn guy, he was the expert hacker involved in their last case. Yoon wants to meet Ahjumma in person, he misses her. She asks if he's not married yet, tells him he needs to get over her and meet another woman. Ahahaha, I love these two. She wants him to match the fingerprints Jung-Hoo took against fingerprints on the lead pipe but he's more excited that she left him a phone to contact her with.

Team Leader Ahn planted a tracking device in one of the black-box memory cards Jung-Hoo stole from the thugs van. This means when Ahjumma tries to download the information from that card, her locations is beamed onto the computers at Double S Group. Ahn, his thugs and Double S thugs all head out to find her. Luckily Jung-Hoo figures this out and rescues her just in time.


The first face-to-face meeting between wuri Healer and Ahjumma is hilarious, he can't believe she's this frumpy, does she really go around dressed like this? When he continues to stare at her in the car, she threatens to pull out his…but doesn't finish the sentence. LMAO! He wants her to work with him on something but she only works for money. He reminds her that he's the Healer so she should trust him and grins at her, laughing. *faints* His smile should be registered as a deadly weapons.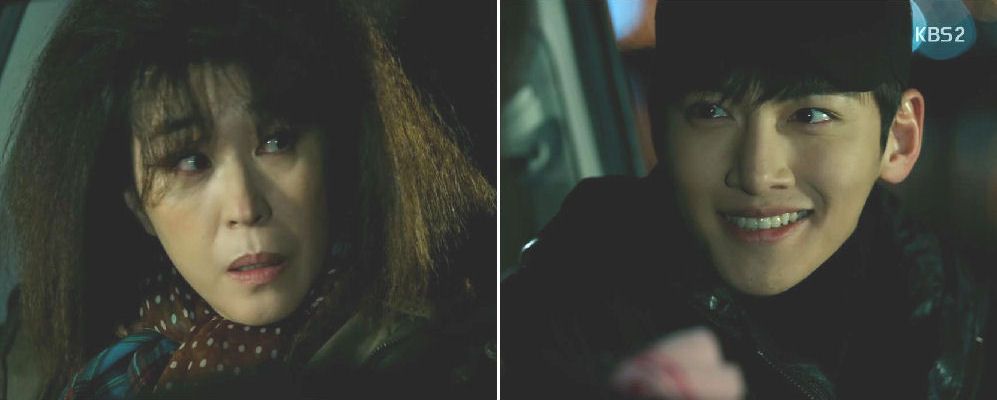 When Team Leader Ahn and his thugs don't find anything in Ahjumma's lair, he's furious so they send thugs to Pops Choi's cafe. When Young-Shin arrives home, she finds Pops and Ahjussi tied up with thugs waiting for her. As she runs, Jung-Hoo comes flying out of nowhere, beats the thugs and ties them up – in front of a shocked Pops Choi and Ahjussi. Jung-Hoo tries to stammer out an explanation but Young-Shin takes over.

Pops wants to know if this means Young-Shin is in danger and (by the way) is his name not Park Bong-Soo? Ahahaha, Pops moves forward to smack Jung-Hoo but Ahjussi holds him back. He hugs Young-Shin in front of both men again but when he returns for a kiss, he stops (since it appears Pops is gonna kick his ass) and just tells her to eat and listen to her Dad. ROFL!


Moon-Ho is attacked next, they capture him in a compromising position with a high-school girl but Dae-Yong manages to catch the thug and beat the crap outta him. The other side also sends protesters out to try sullying the reputation of SomeDay News and force them to close. Ahjumma meets Moon-Ho, tells him to be more careful and hands over what's referred to as the LA video clip that got Seong-Cheol murdered.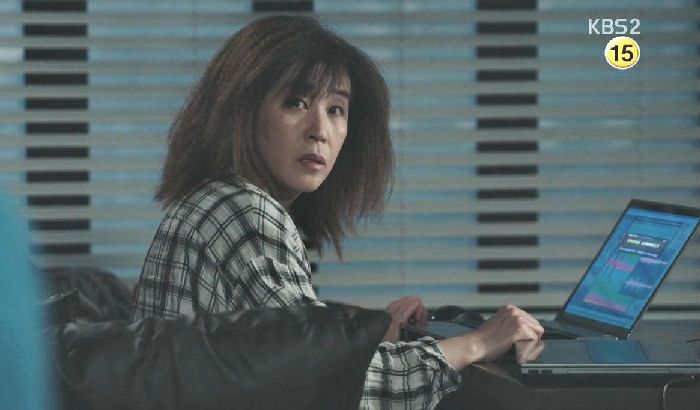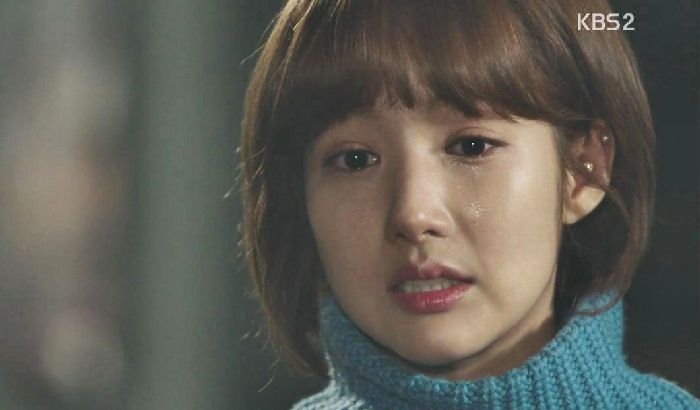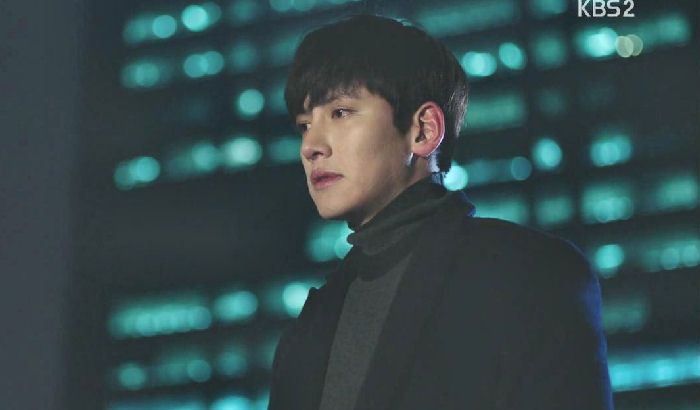 Detective Yoon phones Ahjumma to tell her there were no fingerprints on the pipe used to kill ex-cop Dong-Cheol. He also receives the video of Jung-Hoo confessing to murder. Young-Shin happens to be in the room and overhears this, which sends tears streaming down her face. She tells Jung-Hoo they need to get that crazy old man but if they can't, they should just run away together. Awwww.


Moon-Ho brings Myung-Hee to the cafe, it's clear he finally told her. Although she doesn't say anything to Young-Shin, she cries as she looks through photo albums with Pops Choi and sees how her daughter grew up. Jung-Hoo visits Moon-Sik's but finds him drunk and hallucinating. *blinks* Seriously? Oh, come on! Pfffttttt, so he just ends up going crazy? *sigh* I guess losing Myung-Hee was punishment enough.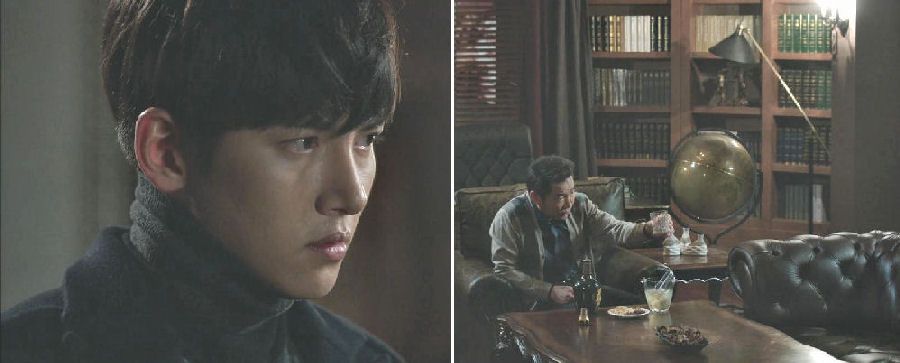 Jung-Hoo slips a bug into Secretary Oh's pocket, tells him he wants to meet the Elder and that he has the Russian tip the Elder was looking for. One inside the Elder's place, he roughs up Secretary Oh but it's really to take the bug back. Ahh…he knew Secretary Oh wouldn't be searched so it was the only way to get a bug inside. Smart. He places the bug on the underside of the bar.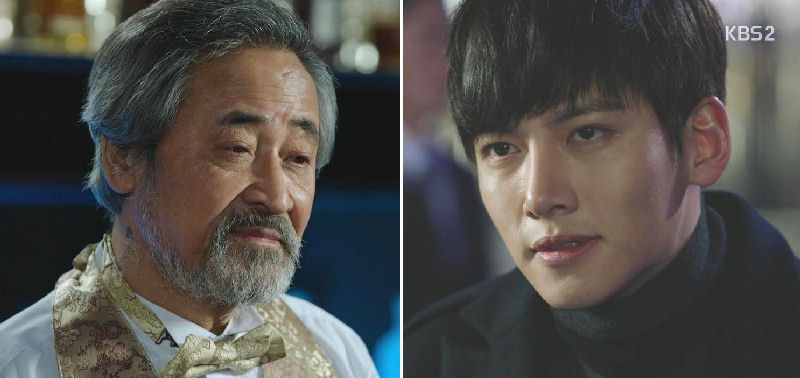 Jung-Hoo hands over the phone from the Russian tipster, it contains a video of villagers throwing up and collapsing. The Elder wants the video but also continues to demand Jung-Hoo work for him. Little does he know the real phone from the Russian tipster is in Moon-Ho's hands, listing her flight information for arriving in Korea. Jung-Hoo only handed over a phone with a copy of the video.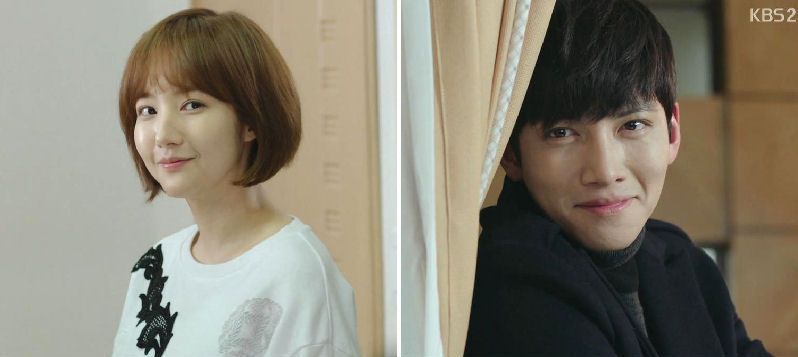 Young-Shin goes to her room to find Jung-Hoo sitting on her window sill and gripes about his use of cheesy pick-up lines again. She's still lyin', she loves it. They go for a drive, just the two of them and end up sitting together on the rooftop of a building. In voice-over, Jung-Hoo lists all the things he likes: high places, first snow, small hands, white bedding and that hair. The things he doesn't like is anything and everything that keeps him from the things he likes.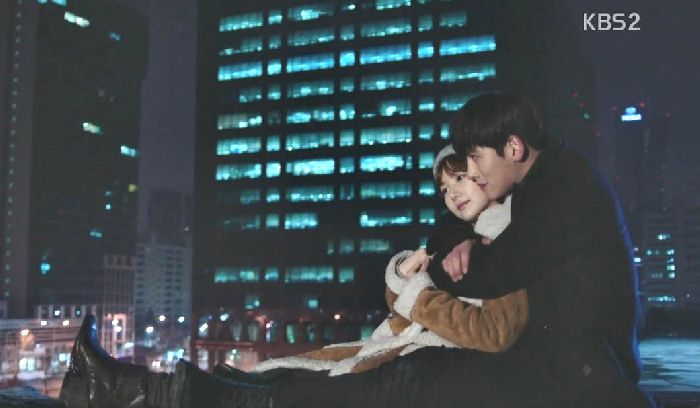 Elaborate Plan B involves making the Elder believe Jung-Hoo is willing to work for him. I guess this guy is so used to people bending to his will that it never crosses his mind he's being played. Our Healer team plan to meet the researcher who took part in the creation of a bacteria that could be used to make people ill. The idea was to first make people sick, then demand a private company should be in charge of managing the water – which the Elder most likely owns. So we've moved from lead-paint to laced water. Yeeesh, all that for money?

Moon-Ho is to meet the researcher, who is bringing the last supply of bacteria with her but he tricks the bad guys by acknowledging the wrong woman. The real woman slips away to meet Young-Shin in a bathroom, hands over the live bacteria and sits for a quick interview. Team Leader Ahn, furious they lost the woman, threatens Jung-Hoo to either find her and stop the interview or he's done for.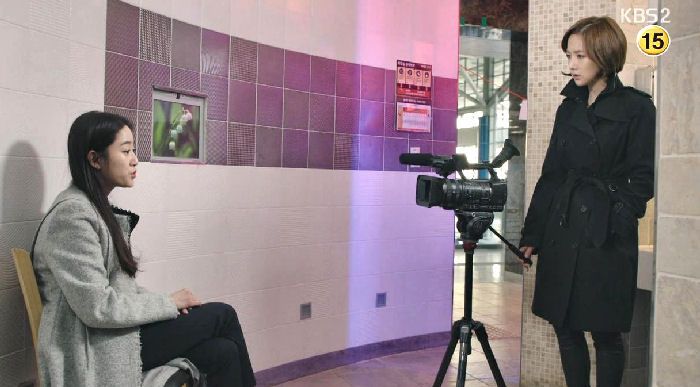 Jung-Hoo pretends to capture the woman, drags her out of the bathroom and straight to Team Leader Ahn but the whole thing is being filmed by Young-Shin. *snicker* When Ahn orders his thugs to grab the camera, Jung-Hoo stops them long enough for Moon-Ho to grab the camera. Unfortunately, researcher woman runs but she's heading straight towards the killer Ahn hired. Jung-Hoo beats a couple of cops, takes one of their guns and aims it at the guy, which is when Detective Yoon shoots Jung-Hoo.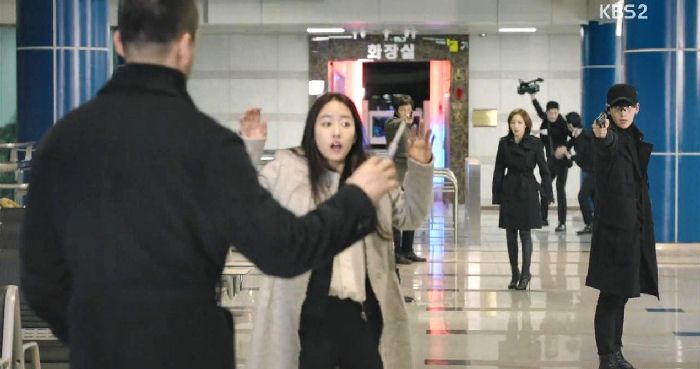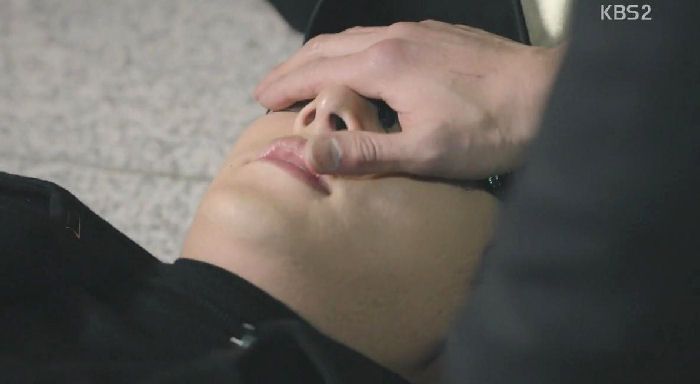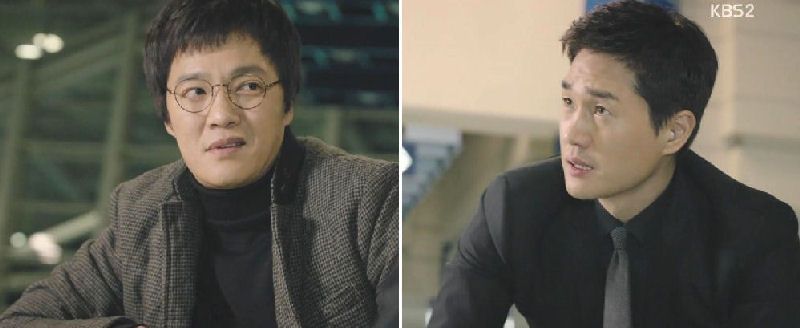 Panic for a moment as he falls in slow motion and Young-Shin crumbles to the ground but we learn it was all part of the plan. LMAO at the look that passes between Moon-Ho and Detective Yoon. Jung-Hoo was "killed" as Park Bong-Soo in his attempt to stop a whistle-blower against Omega Holdings. This leaves him free to live as himself: Jung-Hoo. Ahn, Double S Group and all the thugs are taken into custody. It's also reported that Omega Holding CEO Park Jeong-Dae (Elder) is the person who ordered the hit but we don't see him being arrested or in jail.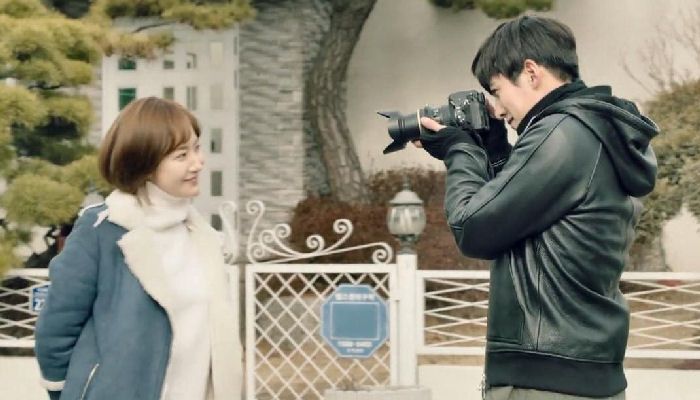 Reunion between Moon-Ho and Min Jae (Ugh) which is the only time I wanted to fast-forward. Really cute ending with Jung-Hoo being Young-Shin's photographer as she chases yet another story. She lists the things she likes: the sound of the camera shutter he makes, his big hands, smiling eyes and big embrace. The things she doesn't like is anything and everything that keeps her from the things she likes. And kisses, kisses everywhere.
 Thoughts:
Was it more important to have quality OTP time, with kisses or maybe marriage and babies? Then this ending probably made some happy. Did you want a true re-union between mother and daughter or conclusive answers to what exactly happened in 1992 and how Healer's father died? Then you might not be 100% happy. There were quite a few things thrown at us that seemed desperately important but ended up not being important at all.
Joon-Seok's interrogation tape seemed to be a matter of life and death but it had no impact at all. Was Joon-Seok murdered by poison or some other way or did he kill himself in prison? Not important. Nor was it important how Myung-Hee ended up so critically ill and in a wheelchair, we were left to guess. Even the last-minute placement of a bug on the underside of Elder's bar became not important since we never saw how it was used.

We didn't get a complete re-union between mother and daughter, we're left to guess they both know who the other is but nothing is said. Nor did Young-Shin ever introduce Jung-Hoo to her mother. There were viewers wishing for a scene between Jung-Hoo and his mother, where he told her what truly happened in 1992 and introduced Young-Shin but we didn't get that either.
I'm not sure what the purpose of Jung-Hoo's "Healer" interview was since we never saw it being broadcast but I'm gonna go with the idea that he did it for Young-Shin. I do remember one of her original goals was to interview the Healer so it fits. But we also know she can't show it on air so it must be for her own personal use. *hehehe* That's my story and I'm sticking to it.
Things I like: Ji Chang Wook's gorgeous, smile.
Things I don't like: Anything and everything that keeps me from the thing I like.