Breathe, my fellow honeybee's, JUST BREATHE! *big gulps of air*
It's been a tough few weeks for followers of our beloved SoLim couple on WGM. It's almost to the point that I'm seeing conspiracies everywhere, like there are truly keyboard or paparazzi warriors determined to bury WGM into the ground and never let it be resurrected. That would be a shame but my reasons for not wanting that to happen or for enjoying this show might be different from other people.
One of the reasons I enjoy this show is that every now and then, we see tiny glimpses of the REAL person behind these celebrities. It's a chance for us to get to know them outside of the characters they play in dramas or their performances on stage. Oh, granted most of it is an act and they're very aware of the cameras (who wouldn't be) but every now and then, something true and honest slips though and it's awesome.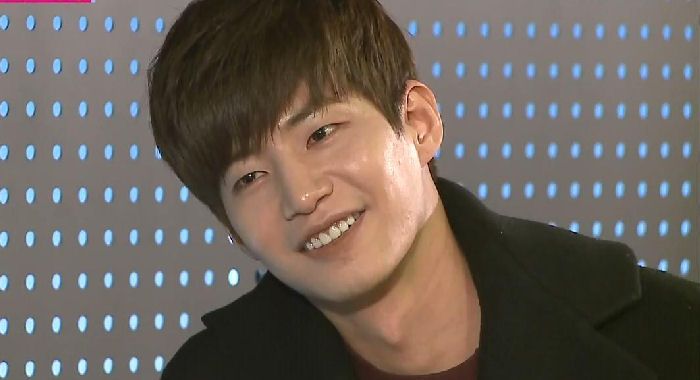 I've never hidden the reason behind my fascination with SoEun and JaRim. I love that he's a normal guy, who likes teasing about sex, kissing, ect and can't keep his hands off of her. He's not pretending to be some innocent idol, who is saving himself for all the insane fangirls out there. He has no problem admitting he's been in love before nor does he ever once give the impression he's a never-been-kissed virgin.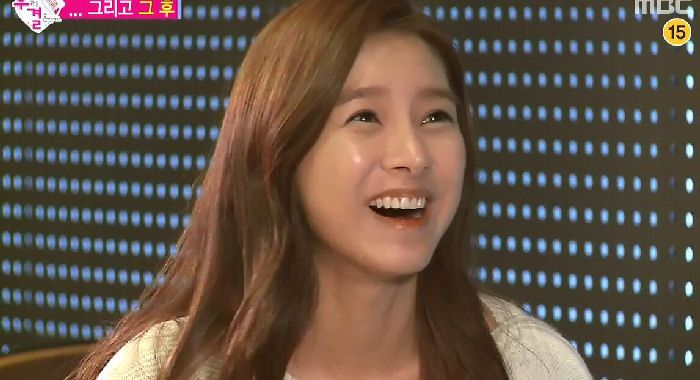 I also love SoEun. She's blunt and honest and doesn't have a problem telling him when she's uncomfortable with certain topics. (ie – do we really have to discuss his butt burning when he eats spicy foods?) She's a grown woman, with strong opinions that she's going to share, whether people like it or not. I understand maintaining a certain image as a Korean celebrity but she's made her desire to move past the innocent, angel typecast very clear.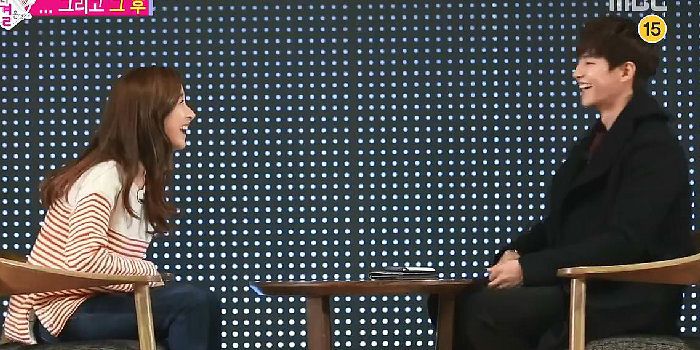 I also made it very clear in my last post that I honestly don't care if they're dating, not dating or dating other people secretly. It doesn't affect my life one way or the other. Having said that, do I wish they were really dating? Sure! But who the hell am I to tell someone who they should date? LOL, that's a bit insane – like a K-drama Mother-In-Law insisting her child go on a blind date with someone because it's who she prefers. I don't have that right, none of the viewers do.


There's also the idea that, since this is a variety/reality/entertainment program about a couple, as viewers, we have the right to demand that neither of these lovely people date anyone other than the person they've been paired up with. Well, that's kinda…I don't know, mean? (LOL) I'll admit the idea that So Eun is dating this other guy and in love for the first time in her entire life crossed my mind. If that's true, how horrible for her to be tortured and bashed when this should be a happy time in her life! And we all know Jae Rim would be the first to agree, he would be very happy for her!

Maybe she wasn't dating anyone until very recently. Maybe she just met this other guy and sparks are flying all over. Maybe he's just a good drinking buddy and she momentarily forgot fans of WGM are stalking her every move. Having said that, from what I understand, WGM makes the participants sign a contract stating they're not dating before they're allowed on the show. So my final thought is the paps who took those photos and plastered them all over did so for one reason: money. It's all about money, guys. That's it. They're trying to outdo Dispatch. (LOL)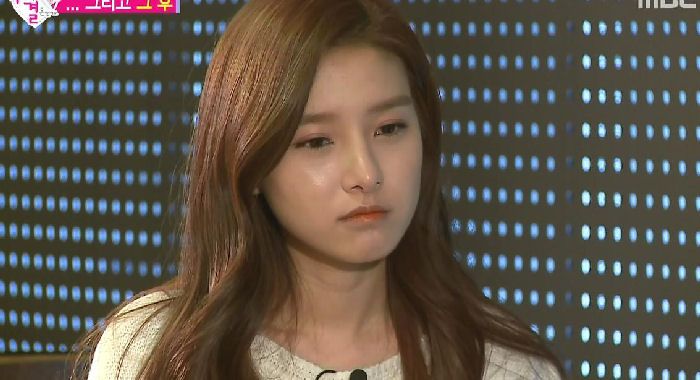 If I put that in perspective as a viewer from the US, it's like the National Enquirer trying to outdo Globe or Star. All are junk tabloids who use sensational headlines to lure shoppers into buying the magazine when you're standing in the check out line. They make me laugh but only because I don't care who Justin Bieber is dating, what kind of underwear he wears or how many times he's been arrested. I'm sure there are fangirls who do, I'm just not one of them. I'm not obsessed with the personal lives of celebrities, I'm too busy living my own life and trying to keep it on track! (LMAO)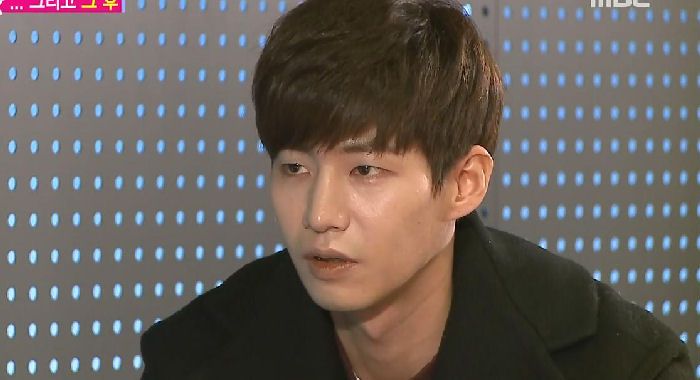 There are blogs and Korean news outlets that do this same thing, competing with each other to get the most lurid, sensationalistic headline out there so more people visit their site or buy their newspapers. And it works! How many times have you clicked on one of those only to discover the accompanying story is much ado about nothing? Do they get facts right every now and then? Yes, but most of the time, it's garbage.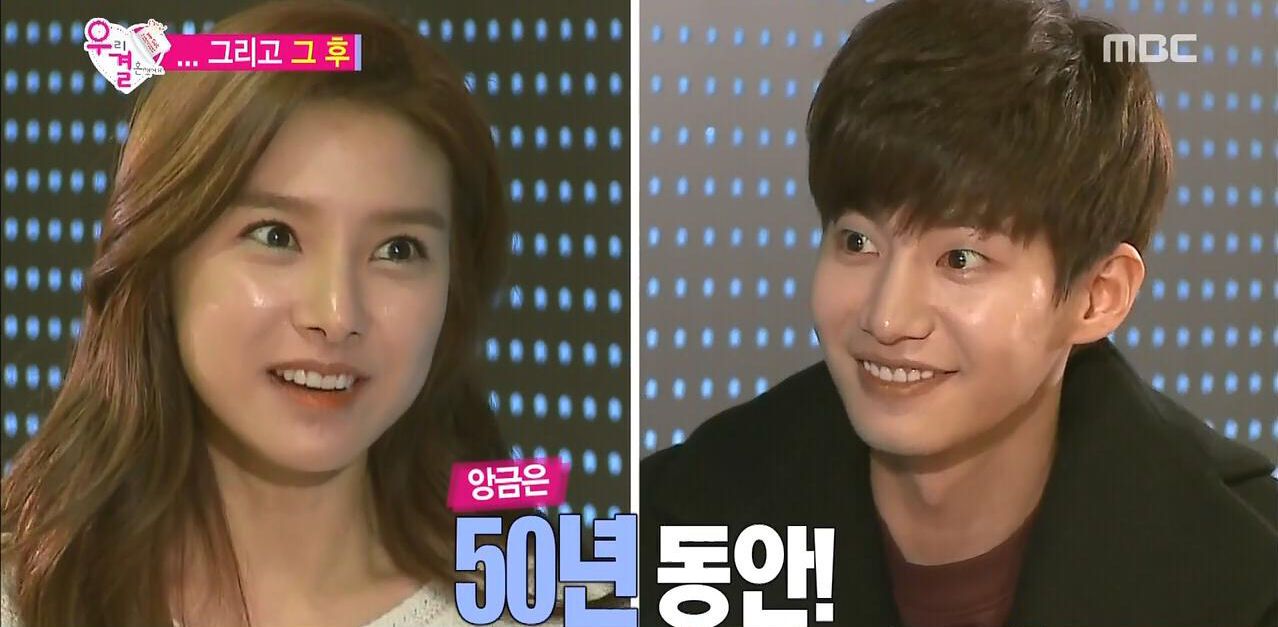 So, back to our SoLim couple. Do you enjoy watching their interactions and listening to their silly conversations? Do they make you laugh and wish to see both these actors in other projects? If so, then WGM has fulfilled its duty since I think this is why Korean celebrities or idols go on a show like this to begin with. I know I'm looking forward to seeing Jae Rim in "Unkind Women" and I also look forward to So Eun's next project.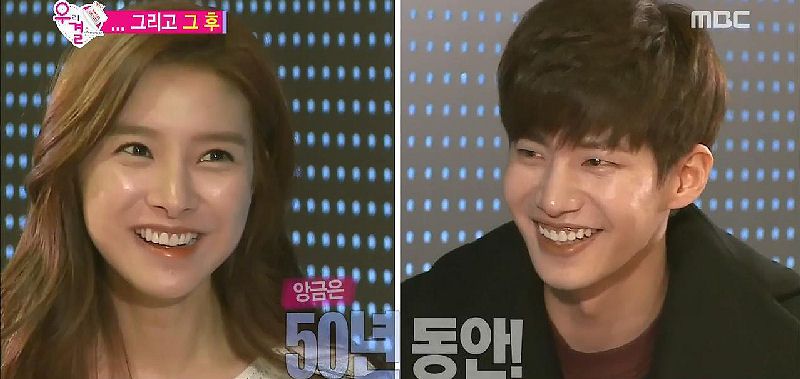 I love that he wavered between being jealous, protecting his own pride, being goofy and trying his best to lighten the situation by making her laugh. I love that she did laugh, it shows she's stronger than people believe. I love that this might bring them closer as friends and colleagues. I still believe it must be incredibly lonely to be a Korean artist since you're not allowed to even have friends, especially of the opposite sex. Horrible.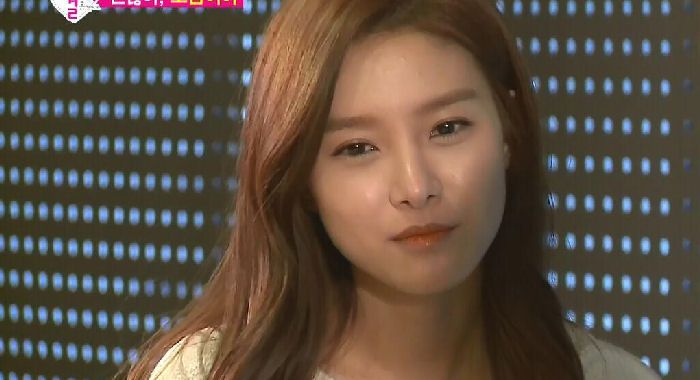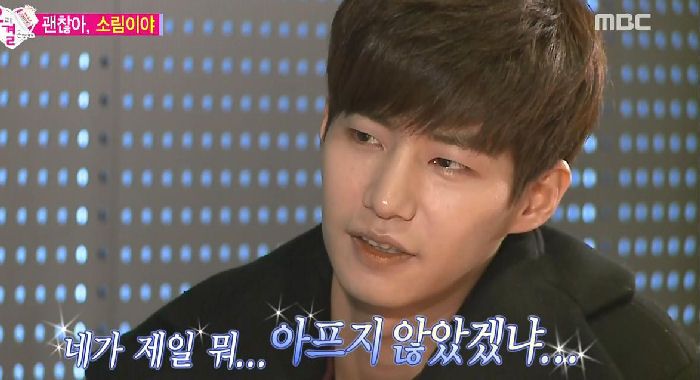 "If SoEun needs protection from the storm, I will be that place"
It still makes no difference in my decision to continue watching these two dorks. I'll be there, each and every Saturday, with all my fellow honeybees to cheer this couple on and wish them both good things, wherever their future takes them. *group hug*
Last thought: Did Jae Rim totally use this situation to get So Eun to finally agree to riding his motorcycle on Jeju Island? Ahahahaha, never one to miss an opportunity.