So in between fighting nausea, fever and body aches, I was determined to watch the next episodes of this incredibly fascinating drama. My very own Pops (similar to Pops Choi from "Healer") walked into my room, saw me propped up with the laptop and yanked it away from me, forcing aspirin down my throat. My cries of "I HAVE to see what happens this week!" fell on deaf ears. *sigh* Pops is no fun when it comes to my drama addiction, which means I didn't get to watch live and just now got around to seeing both episodes.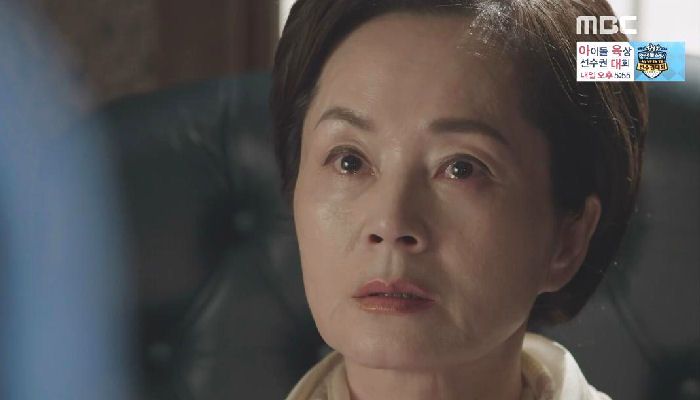 The beginning of episode 13 confirmed what I thought last week, scary Grandma did have tears in her eyes as she listened to Do-Hyun calmly explain he wasn't leaving because he intended to find out why his heart was broken into so many pieces. It would be awesome if Granny suddenly decided to help her Grandson but I doubt that will happen.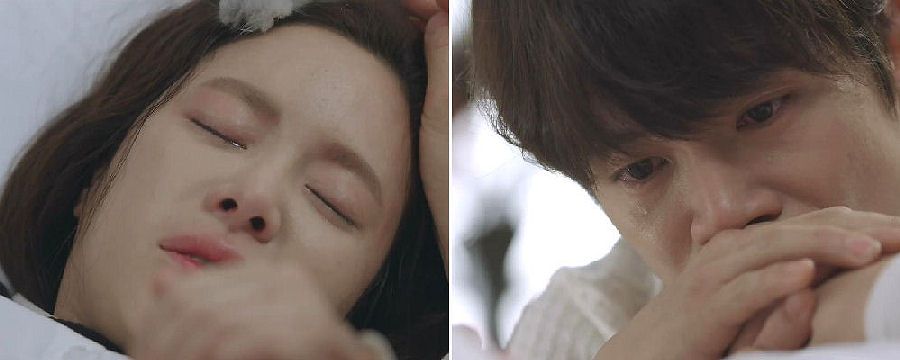 I was surprised Ri-Jin didn't tell Do-Hyun what she had seen in the wine cellar but since she passed out, we'll let that go. When she spoke the same words he used (or Se-Gi used) "Play with me", there was little doubt in my mind Do-Hyun would start putting it all together but he didn't! And how interesting that, even though they're not really twins, Ri-On woke up at that exact moment knowing his sister was having a nightmare.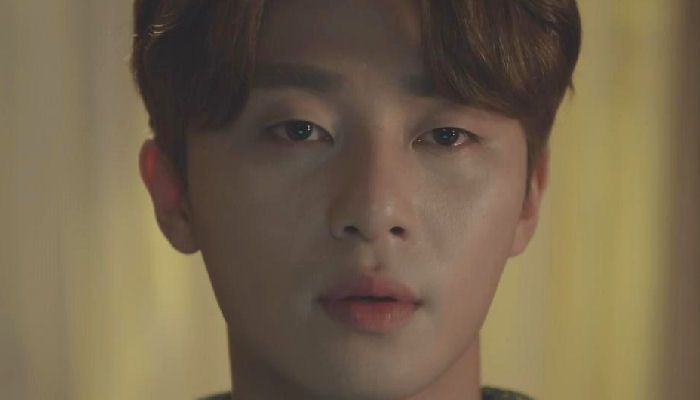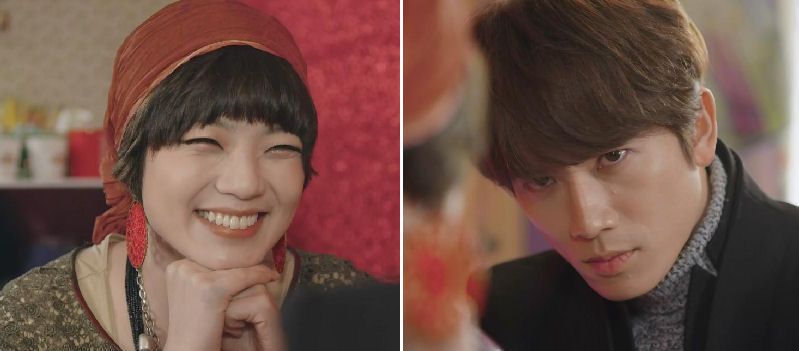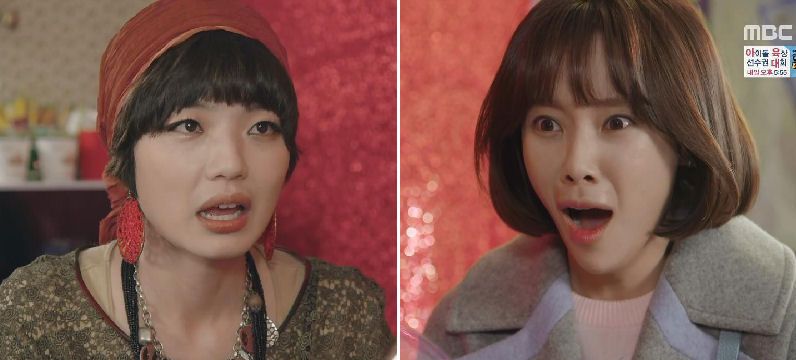 The tarot reading was a bit random but I immediately started laughing at the way she was drooling over him. Yes, join the club! And when she scolded Ri-Jin for being a player, calling her "dirty", I lost it. I don't know who the actress is who played her but she just might be my favorite cameo ever. Watching Do-Hyun and Ri-Jin fight over his phone, it dawned on me how childish they both are. Could it be that maturity and growth were stunted for both of them as a result of whatever trauma they faced?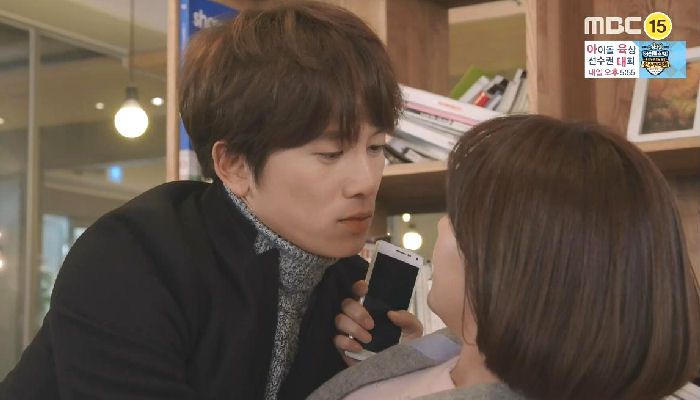 It also crossed my mind that Ji Sung and Hwang Jung-Eum are ad-libbing a lot, such as the scene where they point their fingers, accusing each other of having a reading done. All the cute moments following were (of course) ruined thanks to insane, clingy Chae-Yeon. I loved that he turned her down flat but it resulted in her threatening to tattle to the family. Pfffttt, go ahead! It was very cliché' that Ki-Joon's Mother happened to see them.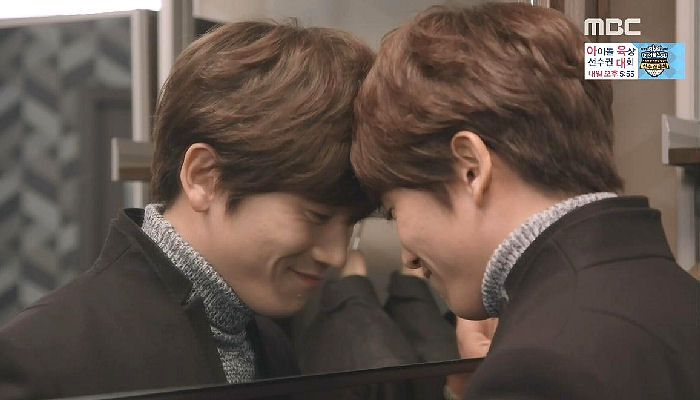 Hilarious watching Ri-Jin drink and break down crying that she's going to church. Even more hilarious watching Ri-On try to be all smooth with the ladies, only to be interrupted by a phone call from his sister. LMAO! The brother/sister moment was really sweet: she knew all along he protected her in high-school from being hurt and asks him to do that again if she's on her way to making another mistake. Awww. It's also very cliché to have one half of an OTP overhear something that makes them feel they're a burden.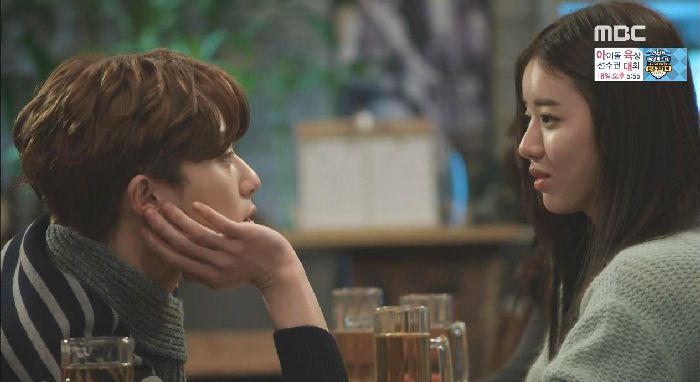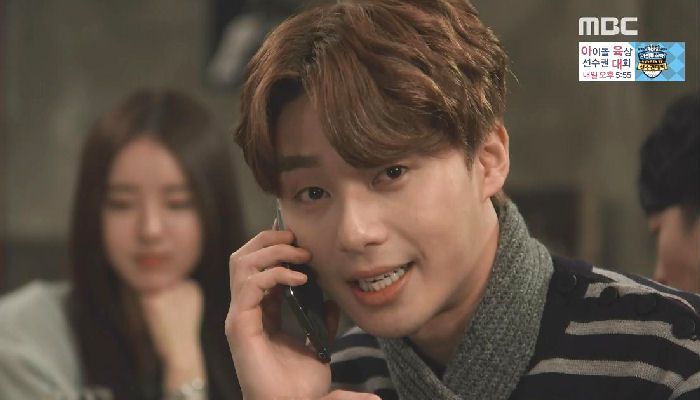 Ki-Joon and his Father meet with important business men to discuss Granny firing her own Grandson. They're pretty confident this means Young-Pyo will be named Chairman at the upcoming stockholders meeting. Young-Pyo gets a phone call informing him that he's not the only one looking for this "lost child" and tells his team to hurry.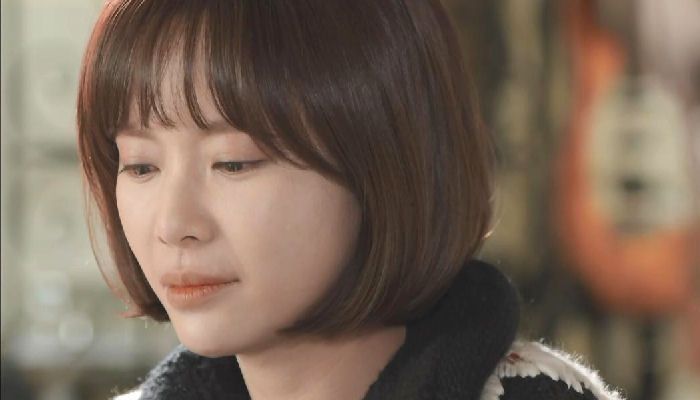 Do-Hyun's questioning his Mother about the "lost child" is an eye-opener. We knew he was alone but he truly can't trust anyone, not even someone who is supposed to be on his side. She's a piece-of-work, the whole family is. The flip side is the Oh family. Listening to Ri-Jin speak to her parents about their ability to love a child who isn't their biological child tells me she knows she was adopted. Her thank you brought tears to my eyes.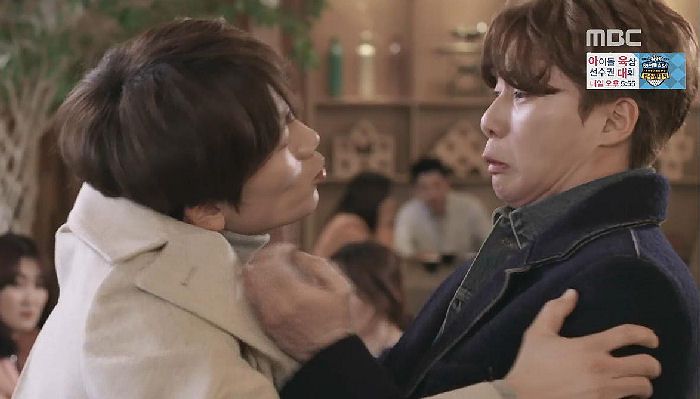 Although I continually get annoyed with Ri-On (he's interfering with my OTP) I can't say anything he's done seems too far off. He is acting like a brother, showing concern that his sister is getting too involved with a patient and a crazy man at that. So I get it. The next scene was, of course, the one we've all been waiting for: YoNa meeting her Oppa, Ri-On. I laughed so hard, my sides were aching. Both actors played this brilliantly!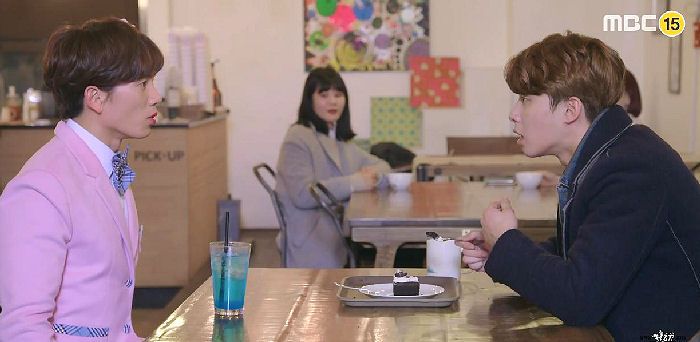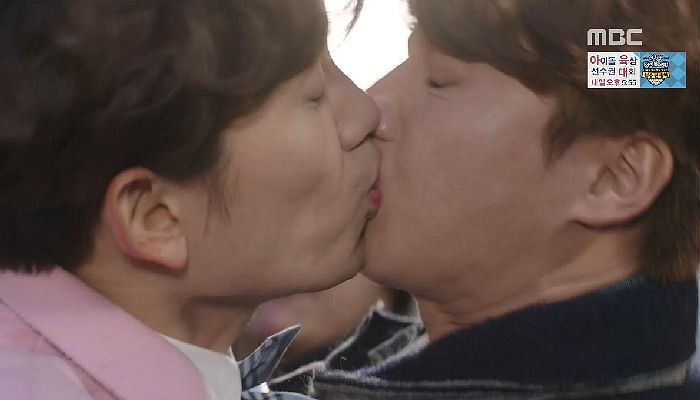 And then once again, the family dynamics have me all confused. Do-Hyun's Mistress Mom finds a photo of another woman with a little girl inside one of Joon-Pyo's books. Saying she knew he loved this woman, she vows to find the girl and keep her away from Do-Hyun. At the same time, Do-Hyun sees a partially burned photo in the trash at Ri-Jin's house and wonders why there is a photo of his Mother here.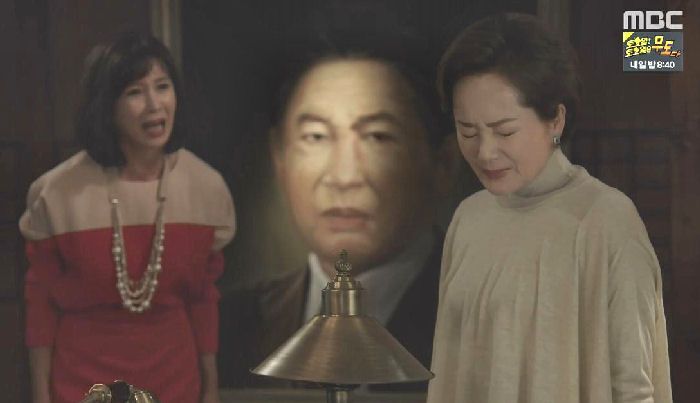 Although he stated she's his Mother on the family registry, it still came off very confusing. Mistress Mom screeches at someone on the phone to hurry up and find that child, so it's a race. Scary Granny stares at Grandpa's portrait. The two women fight over who is to blame for Do-Hyun's condition, with Mistress Mom screeching some more for Granny to hurry up and bring Do-Hyun back into the family.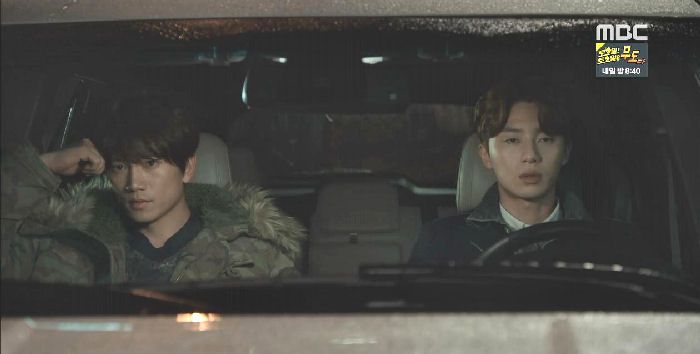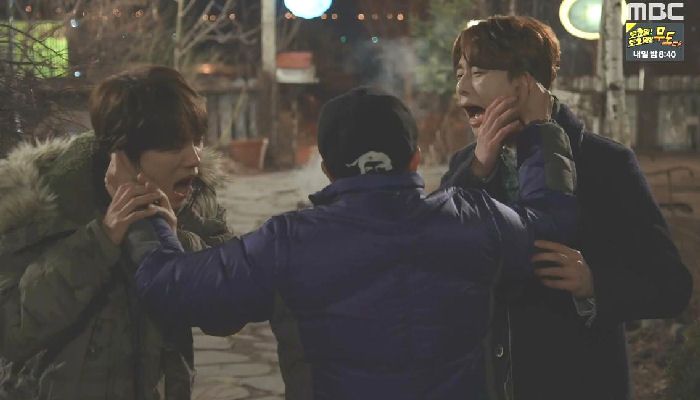 More filler scenes of Do-Hyun questioning Ri-On, who lies that he only collected things about the Seung Jin Group family for book research. Although the Oh family scenes are some of my favorites, I obviously wanted to get back to the main issue. I like that Ri-On and Do-Hyun might end up being friends but I guess we'll see. I loved that Dad kept harassing them and making them work. And we got another kiss in the basement!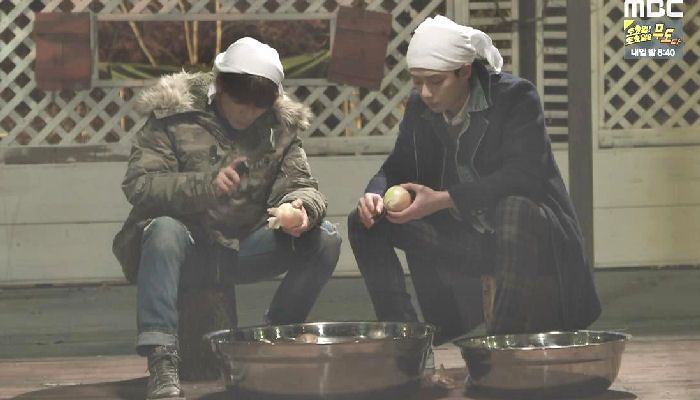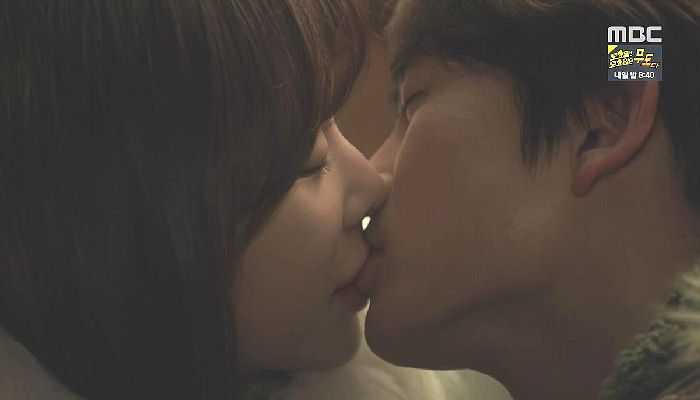 The flashback Do-Hyun has this time was interesting, things he was seeing were reversed. Instead of him hanging onto the other child, begging her not to leave and to play with him – it's the little girl who hangs on to him. He's shocked to discover it's a girl and we hear his child self saying he will secretly come again tomorrow. The little girl shows him a picture of her Mother, which prompted him to tell her that her Mother was dead.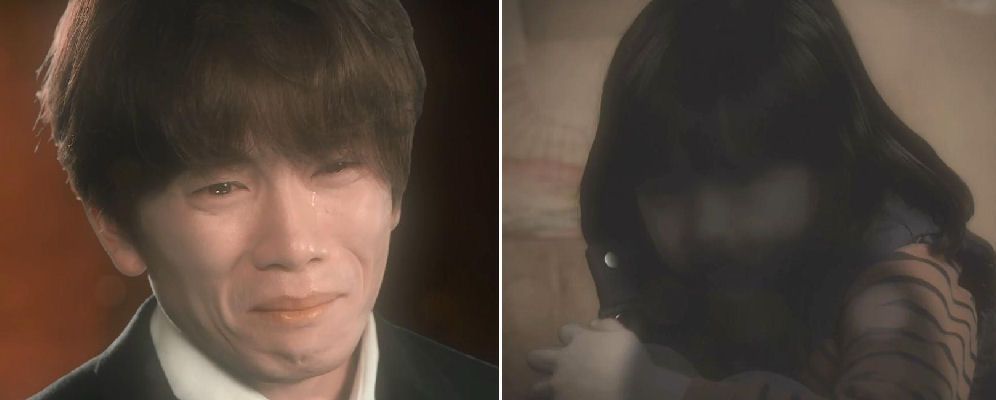 Right before the little girl tells him her name, the door opens and Joon-Pyo enters with his hand raised again. Child Do-Hyun promises not to play in the cellar again and begged Joon-Pyo to hit him instead of the little girl. Do-Hyun cries watching this memory. Seriously, these people are monsters. The next morning, Do-Hyun is gone from Ri-On's room. The Oh family has breakfast with Professor Seok.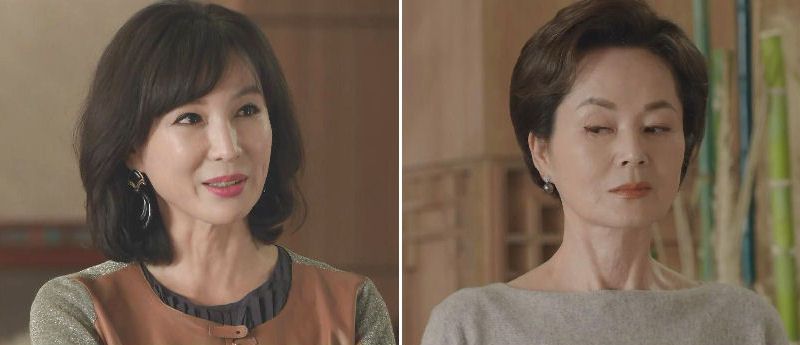 Young-Pyo, his wife, Ki-Joon and Chae-Yeon pay a visit to scary Granny on the pretext of giving their greetings before Ki-Joon's engagement is announced. Mistress Mom views the visit differently, Young-Pyo is only there to make sure Do-Hyun is cut out completely. She snarks at all of them, heads down to the cellar to get wine and happens upon Do-Hyun, who is sitting on the floor, alone.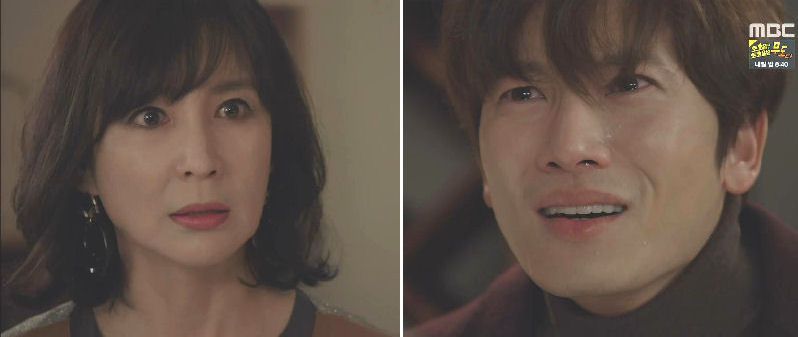 He confronts her, the child she's looking for is Seo-Yeon's child, right? She's the daughter-in-law who died with Gramps in a car accident. Mistress Mom tries to lie again, it's the first time she's heard Seo-Yeon had a child. She's a horrible liar and a horrible person. He screams at her that she witnessed Joon-Pyo abusing that little girl, why is she lying? He's going to find that child and spend the rest of his life atoning.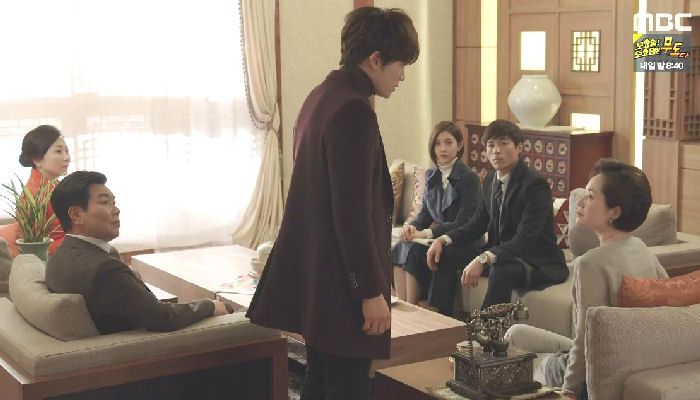 Upstairs, Granny badmouths Do-Hyun, much to the delight of her audience. She thinks she called him back to soon, he's not ready so she plans to send him back to America. At that moment, Do-Hyun walks through the door, like a boss. *hee* Walking up to Granny, he demands to know if she knew what was happening in this house 21 years ago? She tells him to shut his mouth and leave. Yea…that's so not gonna happen.


He snarls that he's going to find out what happened 21 years ago, what role Granny played and reveal all of it. Granny looks scared but Young-Pyo looks intrigued. Mistress Mom gets a phone call, they found the girl and send her a photo. She's shocked to see it's Ri-Jin and concludes Ri-Jin approached Do-Hyun for nefarious reasons. She demands her guys catch Ri-Jin, no matter what. It's gonna get ugly, right?


Ri-Jin talks with Professor Seok about her strange memories that came out during a visit to the wine cellar in Do-Hyun's family home. She walks him out and as he drives away, a black car pulls up. One of the thugs jumps out, calls her name and tells her someone wishes to meet with her. When she questions who and refuses to go, they force her into the car. Ri-On happens outside at that moment and sees his sister being kidnapped.


Ri-On jumps into his own car and gives chase but gets stuck at a red light. He phones Do-Hyun and tells him Ri-Jin was kidnapped, then warns him that it better not have anything to do with him. Do-Hyun gets in his car and follows a red dot on the GPS, Secretary Ahn placed a tracking device on Ri-Jin's phone. (Best Secretary ever). He arrives at the villa and fights with the thugs but is stopped by the familiar ringing in his head.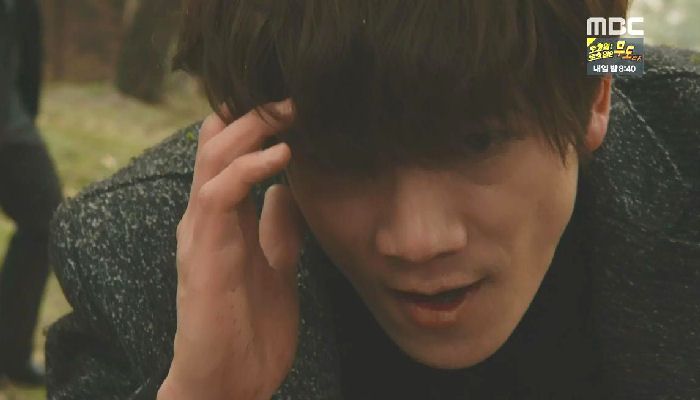 In the middle of the fight, Se-Gi tries to come out but Do-Hyun fights him. They argue over who is best equipped to deal with this, while we see Se-Gi's neck tatoo fade in and out. Fascinating! One of the thugs wacks him over the back of the head with a board, he falls. Flashing back to the basement again, this time he sees Ri-Jin's face. He knows she was the other child in the basement. It ends on Do-Hyun's bloody, battered face.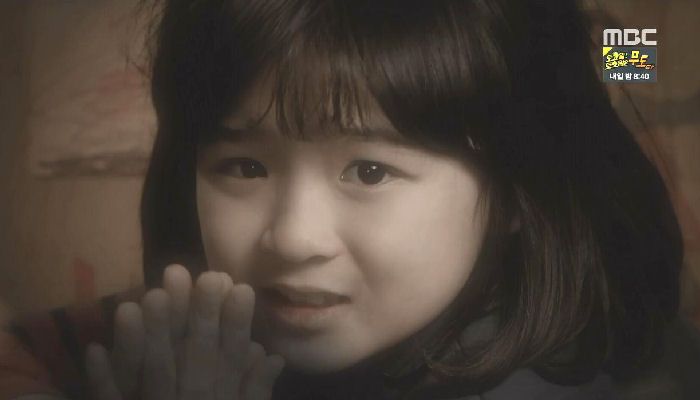 Thoughts:
This week was mostly filler to me until the big reveals but having said that, it does not mean I didn't enjoy it. I find myself falling further and further into Ji Sung's acting and even if the scene doesn't reveal any new information, it doesn't matter.
I kind of wanted Se-Gi to come out at the end and kick some butt. On the other hand, it's time for Do-Hyun to face these memories and he is making progress, little by little. It's heartbreaking to watch, but it's also cathartic – to see he's able to handle these horrible memories as they come and not fall apart. He does have a good heart in spite of all the horrible things he's been though, he sobbed when he realized this little girl was being punished in his place, even before he knew it was Ri-Jin.
Mistress Mommy is a monster, she not only stood by and watched this abuse happen but did nothing to stop it and has been using it to blackmail Granny all these years in order to gain a higher position in the family for her son. So…is he really Joon-Pyo's son or did Mistress Mommy have an affair? Is that why she's so desperate to make sure Do-Hyun is numero uno? He's going to kill her with his bare hands if she's responsible for the position Ri-Jin is now in or if they harm one hair on her head.
I've played so many guessing games with Do-Hyun's family that I'm willing to take any guess you guys have to offer. I thought Do-Hyun was a child of his Grandfather and the daughter-in-law, Seo-Yeon because Se-Gi called the portrait "Father". I thought Ri-On or Ri-Jin might be the other child but couldn't figure out who the Dad could be in order to not have them be blood-related since they can't be blood-related.
Did the daughter-in-law, Seo-Yeon have an affair with someone we haven't met yet? I don't know and it's making me crazy. I can't wait for next week!