I'm totally unfamiliar with Mnet, a pay TV channel in Korea, similar to HBO or Starz in the US. You have to pay additional money for these channels and the ratings system doesn't work the way it does with normal channels. I think enough of us have seen dramas from Mnet's sister channel – tvN, to know how the ratings work and what's considered good.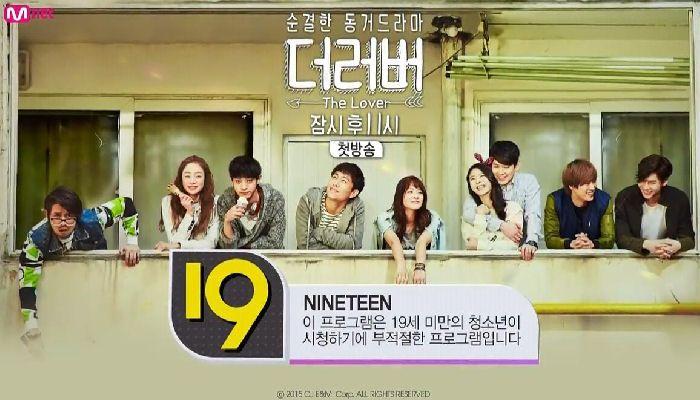 I learned Mnet is a music and youth-oriented channel and this is the network that airs "M Countdown", which I am familiar with (CN Blue's Lee Jung-shin is a co-host). Yea…okay, I'm a CN Blue freak. *hee* Anyhoo, Mnet also aired "Monstar", "Mimi", and "Persevere, Goo Hae-Ra", although 2 of those aired on tvN at the same time.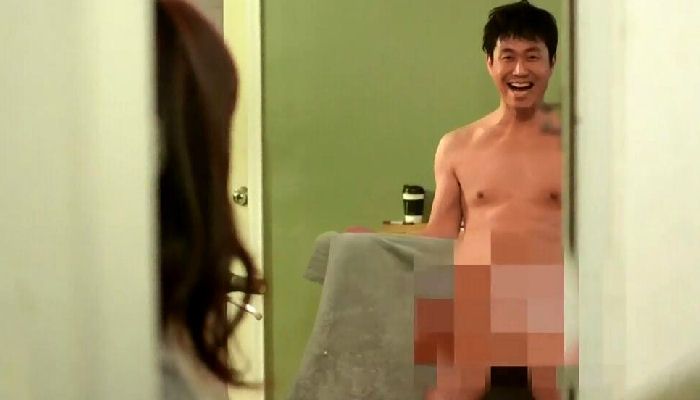 Now that I've bored everyone to death, I need to tell you guys about "The Lover". I'll start off by saying I've honestly never seen anything like it, not in any K-drama. It's about 4 different couples who all live in the same apartment complex. I quickly figured out it's kinda like "Seinfeld": there's not really a plot. It's just a series of short clips peeking into the daily lives of these 4 mismatched couples. I was completely unprepared for what I was seeing, the first shocking laugh came at 2 minutes in.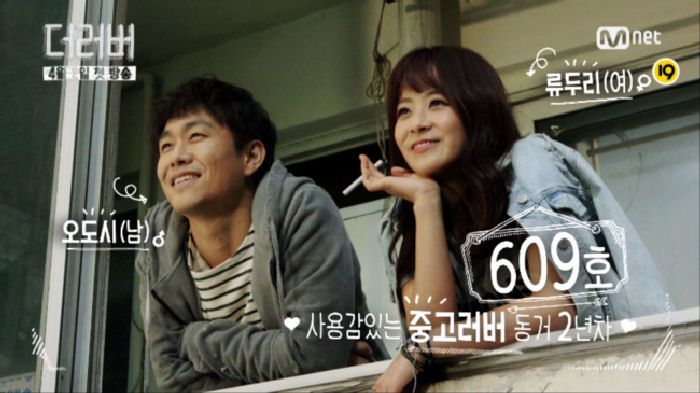 Apartment 609 is Do-Si (Oh Jung Se) and Du-Ri (Ryu Hyun-Kyung), a couple in their 30's, who have chosen to live together because they're not sure about the future, career-wise or other. They've been dating for 5 years and living together for 2. Do-Si is 35 years old, a voice actor who is frequently unemployed. Du-Ri is 31 and she is an Internet reporter who also reviews products on her personal blog. And she smokes. *silence* What? A WOMAN smoking in a Korean drama?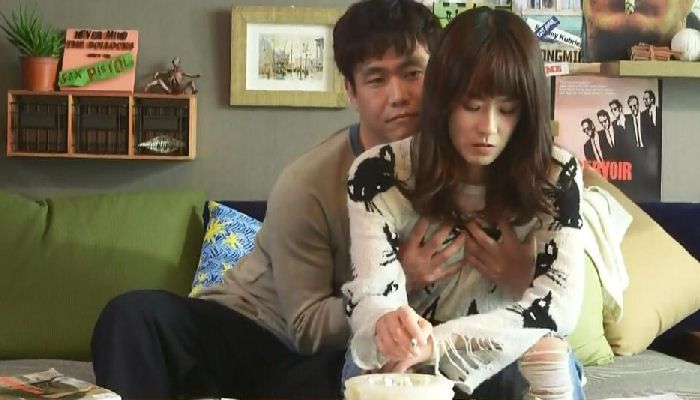 The first clip with this couple had me laughing so hard, I had tears coming from my eyes. They're watching TV when Do-Si suddenly slides over behind her, puts his arms around her…and starts squeezing her boobs. She tells him to let go, he does (but gets in one last squeeze before sliding back over). He then spends the next 15 minutes or so trying to get some, even humping her from behind in the kitchen – until she grabs his hair and then grabs his…OUCH and LMAO at the same time. I couldn't believe what I was seeing.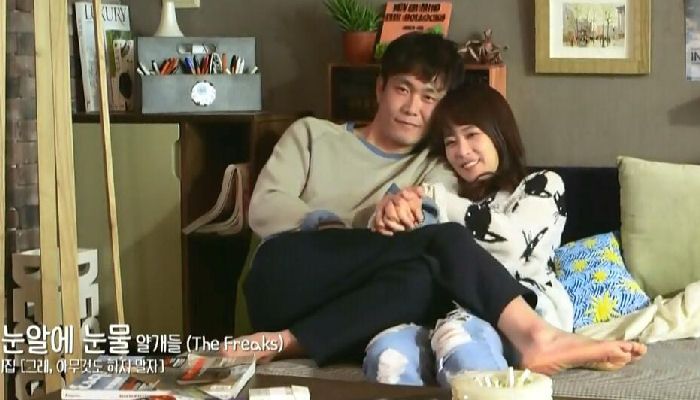 Later she wants to hold hands, saying "give it to me" (meaning his hand) but he actually tries to put his…crotch in her palm. The look on his face and her snort of laughter had me wondering what the hell I was watching, was this SNL? Du-Ri smiles happily, she likes just holding hands every now and then. Do-Si agrees and they cuddle up on the sofa together but it doesn't take long before he reaches over to squeeze her boob again. ROFL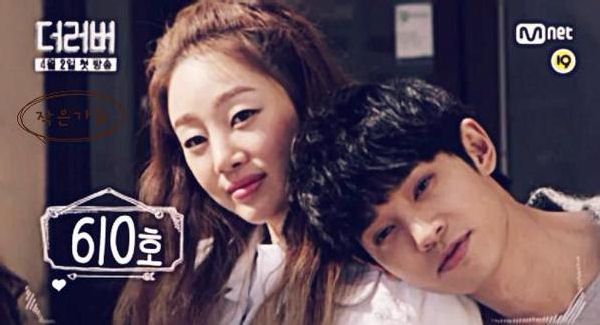 Apartment 610 is Man-Goo (Choi Yeo Jin) and Young-Joon (Jung Joon Young), a couple with a 12 year age difference. They've been dating for 2 years, living together for 1. Man-Goo is 33 and owns a shop, selling side dishes. Young-Joon is 21, a wanna-be rock guitarist of an unknown band who doesn't even really know how to play a guitar. (LOL) The implication is he's living with her because she has money, an apartment and a car.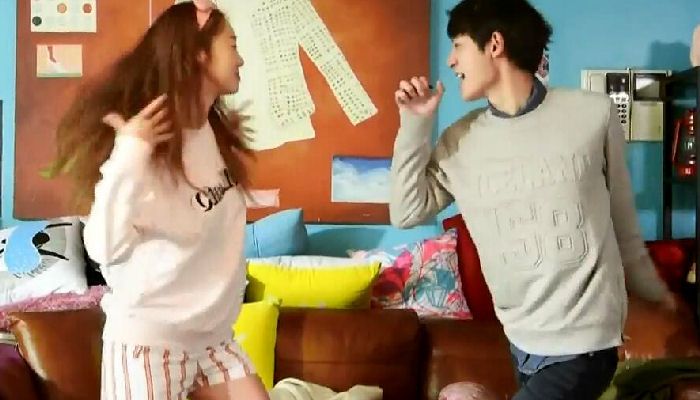 Their first clip shows Young-Joon coming home and finding Man-Goo dancing to a music program on TV. He joins her but it's not long before the phone rings, the people downstairs are complaining about the noise. Young-Joon apologizes, saying it's because his Grandma is kinda fat and hangs up. She's hurt, how could he say she's fat? He just points to her figure, moving his hand up and down. She argues she's not fat, it's because he's a stick. BWHAHAHA! I'd say that's true of quite a few male idols.


She stomps to the bedroom, locks the door and flops on the bed, clearly annoyed. He chases, knocking on the door, calling her "Noona" and apologizes, sliding a note under the door. She reads his apology, calling him cute but then wonders if he's always been this stupid because the note is full of misspellings. She goes to his social network account online and yep, sure enough – it's also full of spelling errors with the biggest being his sign off: The And (instead of The End).


She laughs, calling it bullcrap and burns his note. OMO, she also smokes? Whoa, I always thought only men in Korea smoked! It's even more hilarious because they're censoring her cigarette, like they would a knife but I don't think they did with Du-Ri? It must be more scandalous to show a woman smoking on Korean TV than it is to show a guy grabbing a woman's boobs. Fascinating.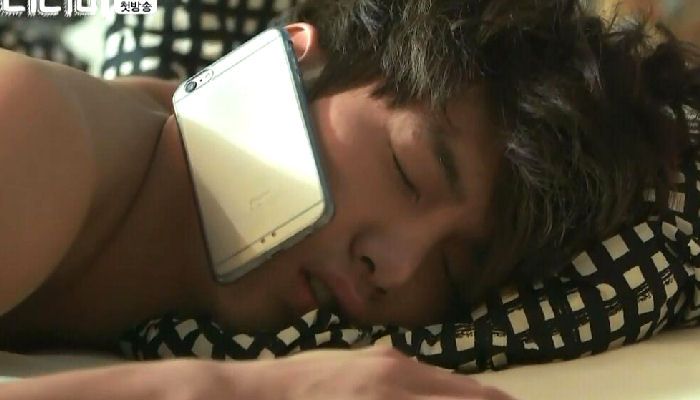 Apartment 709 is 21 year-old Joon-Jae (Lee Jae Joon) who lives alone. He used to live with his parents but they moved overseas, leaving him alone in the apartment. He barely makes a living by working part-time jobs so he eventually has to take a roommate.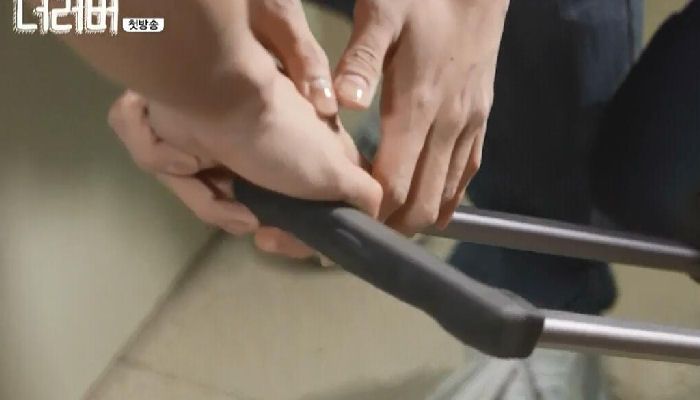 The meddlesome apartment manager, Min-Jae wakes Joon-Jae up one morning to tell him a guy has come by to take a look at the apartment. Joon-Jae tells him to bring the guy over, throws on some clothes from the floor and is confronted with Takuya (Terada Takuya). This guy is 21 years old, he's from Japan and traveling around the world on his own. The plus for Joon-Jae is that he believes Takuya speaks very little Korean but more importantly, he can pay 3 months rent up front.


When Takuya drops the handle of his suitcase, Joon-Jae leans forward to grab it at the same time Takuya does. Their hands touch, their eyes meet and there is suddenly some strange tension in the air. There is only one bed in this apartment so they end up sharing, which produces some cute cuddling scenes and make these two my favorite OTP. Hilarity ensues when Takuya uses the Japanese word "Jaji" (which means jersey) but means something entirely different in Korean.



Apartment 510 is the last couple, Hwan-Jong and Seol-Eun. They're both in their 20's and just moved in together 17 days ago. They got engaged after dating for 3 months. (OMO, not good). They basically don't know anything about each other, even using honorifics when speaking to each other. The scheme with this couple is how much they're hiding about their true selves from their partner and the lengths they'll go to hide.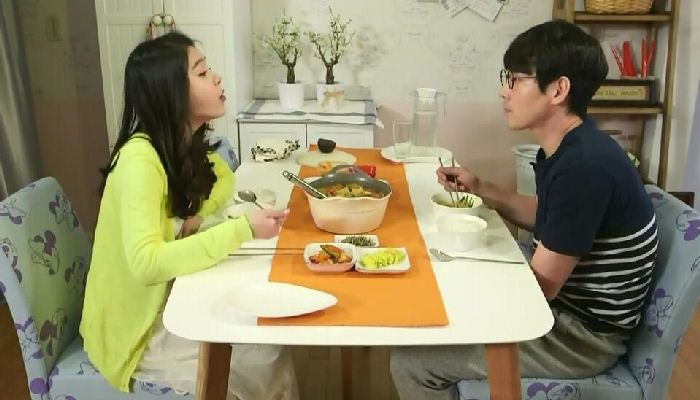 There is only one episode up so far, ViKi is subbing. I laughed my head off, I've truly never seen anything like this from Korean entertainment, it goes even farther than SNL. It's slated for 12 episodes, with only one episode per week, on Thursdays so I'm looking forward to tomorrow. I don't really expect any great, meaningful plot but it's a fun ride!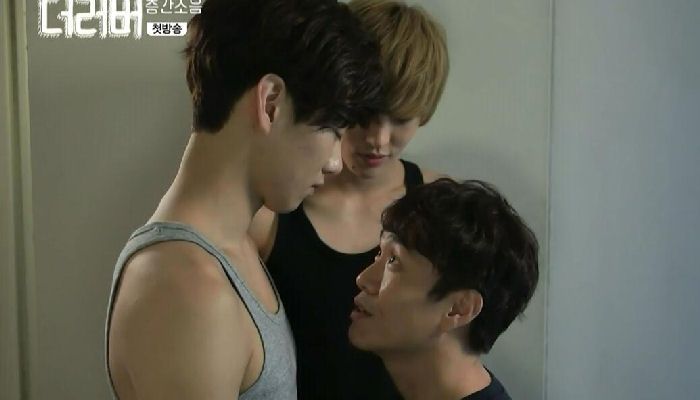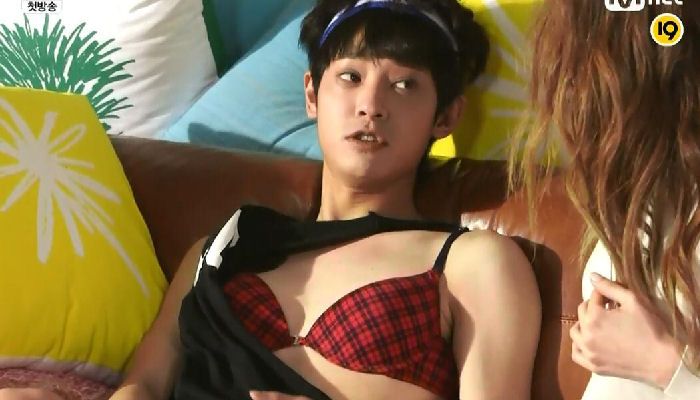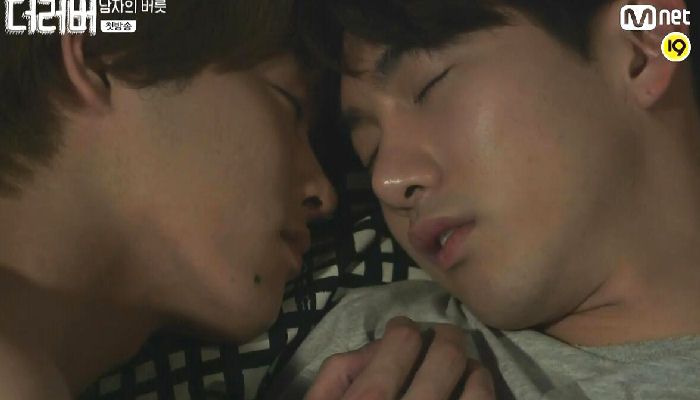 Catch the latest episode at ViKi!