Marketing for Yong Pal continues to be in full force, having now released new stills of its female lead Kim Tae Hee, who plays the sleeping beauty Han Yeo Jin.
In this very somber scene, Yeo Jin is dressed in black, and her face reveals a feeling of foreboding and some sadness as she walks in a rather smoky cathedral. She has entered a funeral scene, the front pews filled with attendees. At the altar area, sunlight streams through the stained glass windows.
Her eyes seem to grow bigger as she walks down the aisle. Who is she anticipating to see in the casket? Whose funeral is this? Is this reality or could this be her dream/nightmare while she lays in a comatose state?
Yong Pal will begin airing on August 5th on SBS.
UPDATE: Apparently, this is the funeral of her lover who had died in a car accident. Needless to say, this scene has a very dream-like atmosphere.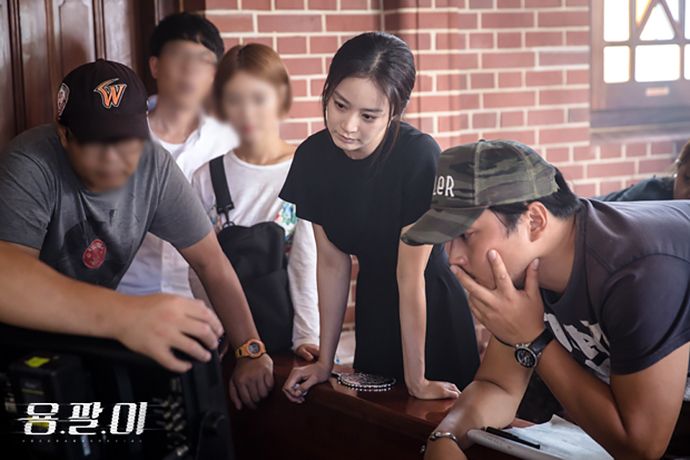 Sources  |  Newsen  |  Yong Pal  |  Soompi