Won and Seo Hoo will be stepping up their rivalry when they somehow end up jogging together. Will their confrontation actually reveal anything about the other or Ha Na, or will this just be another one of those rounds of "who's the better man"? If that's the case, then, I might not care about it, especially if it won't lend itself to any progress in the story and because the decision about which guy is for her will still come down to Ha Na. On the one hand, this face-off could be another needed push for Won to be clear with Ha Na about his feelings for her.
Maybe he'll get that chance when he and Ha Na have a nighttime talk in the park, where Won seems to have been playing basketball. As Ha Na sits on the bench, she looks at him with melancholy and moist eyes. She appears a tad distressed while Won gives her his attention as he squats down on his knee. Soon, thereafter, he gives her a hug … Might there be an unexpected confession in this scene or some time next episode? Will Won finally be able to give his necklace to her? Might they become a couple before this weekend is over? Or can we at least get them to kiss? 😉
UPDATE: This article has been stolen by Zkpop, one of many it has swiped from us. Grrr!!! Not even labeling our images deters them. Again, although our sites might look alike, we are not and will never will be affiliated with them.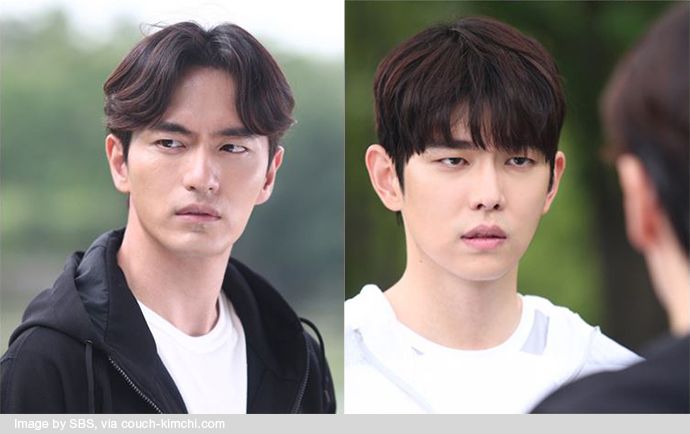 Source  |  stoo.asiae.co.kr