I'm hankering for a new a drama, and it looks like tvN will be my go to again for that reliable addiction 🙂 I think I'm in with Clockwatcher and will be checking Second Time Twenty Years Old (aka Twenty Again). This show might also be Choi Ji Woo's redemption after angering many viewers with her role in Temptation.
Her new project has unveiled two new posters, and the party is on the ground. Playing a mother who's gone back to college as a freshman, Choi Ji Woo wears an outfit fitting for the campus life. Seemingly excited for university life, she lies on the ground of what I'm assuming is on the campus. Next to her are books and she's likewise surrounded by blossom petals. Meanwhile, she's joined on the lawn by the rest of the show's happy cast in the other poster.
Second Time Twenty Years Old will take over the time slot of Oh My Ghost and will begin airing this August.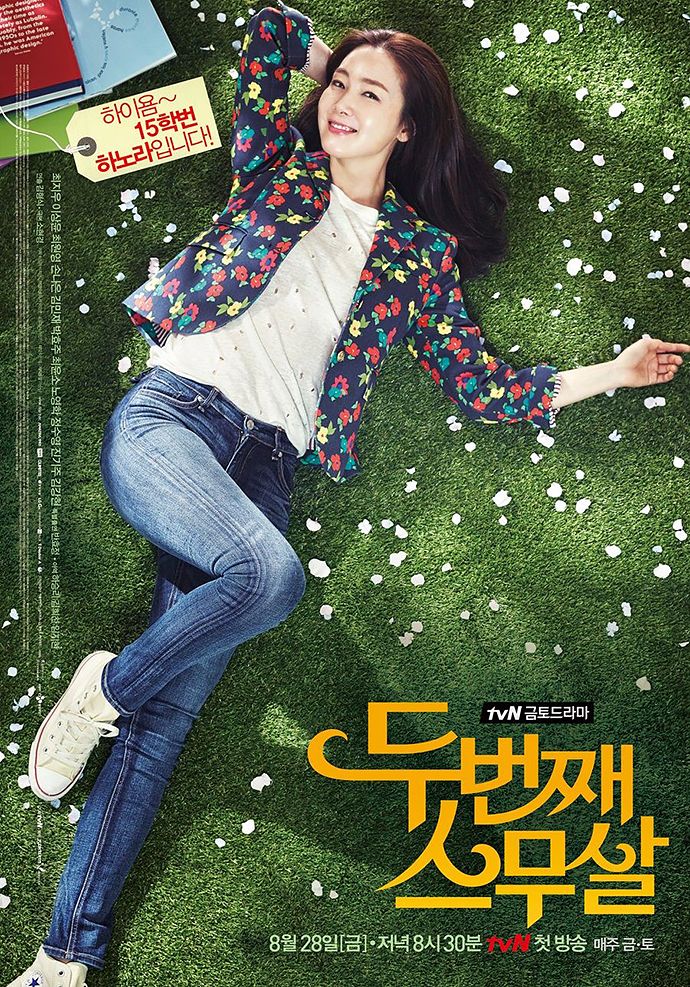 Source  |  stoo.asiae.co.kr