I never actually completed In Time With You, and apparently, the new stills of our OTP is in lockstep with [a scene from] the original.
In this scene, Ha Na relaxes on her bed while Won gently removes the makeup from her lovely face. As he circles and wipes the cotton on her skin, she smiles automatically. What kind of a guy friend will do this for a close girl friend? This is more of a couple's thing, yeah? 😉
This scene might be playing out just when the relationship between the two has evolved. They're closer than ever after Ha Na read Won's old script, and given her not-so-warm hug for Seo Hoo in the following scene (during their reunion) and the written preview for episode 13, it seems her thoughts will be split between her beau and her best friend. Won's second chance has come! Muwahaha. 😀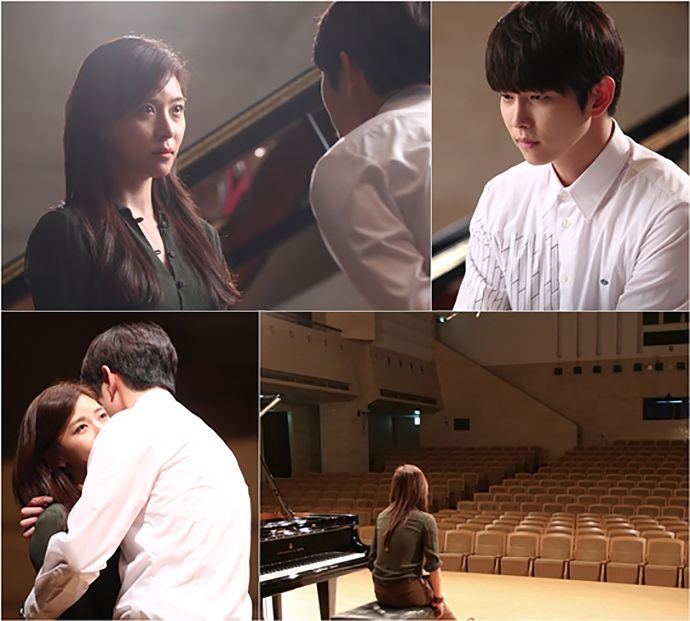 Episode 13 Written Preview, c/o dawnshine from Soompi
After reading Won's script, Ha Na's feelings are confused. She shares her thoughts and feelings with her friends, questioning herself if giving Seo Hoo a second chance was due to her remembering past, sweet moments and mistaking it as love.
Ha Na tells Won they should both try avoiding bumping into each other at their familiar hangouts for a week.
Meanwhile, Seo Hoo has returned from his business trip, but he doesn't clarify his relationship with CEO Min to Ha Na, causing a bigger misunderstanding between the couple …
Sources  |  stoo.asiae.co.kr  |  Newsen  |  Soompi, c/o dawnshine