I made it through a second weekend of no The Time We Were Not In Love, but I'm still not over the show! Bweh! While I (and a few others) haven't moved on, the busy stars, Ha Ji Won and Lee Jin Wook, have. Jin Wook has even said goodbye to his Wonnie hair. *Sniff*
He currently can be seen in the movie The Beauty Inside as Han Hyo Joo's leading man of many faces/bodies. Heh. He and his new hairstyle are the main feature of this week's issue of Cine21.
Take a gander at his cover spread!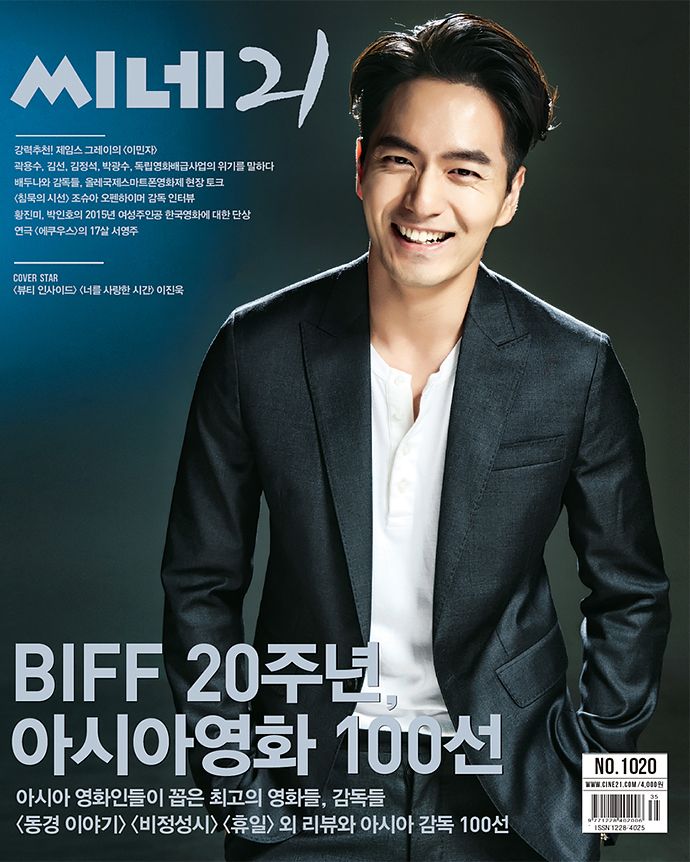 Source  |  Cine21