Publicity for She Was Pretty continues to be mildly hyped, but however quiet, materials are coming out. The official site for the drama is already up, and with it comes these goodies. 🙂 If you find yourself on the relationship chart page, then you can click on our leads' faces to uncover a character description and a magazine-like poster, apt since the show's main setting takes place in a magazine office. (Side note: "Mistery"? Is that a play on words on Siwon's poster? Otherwise, the super editor needs to be fired.)
I admit that I'm not all that excited for the show (and at the moment, no upcoming drama is really pulling me in), and Imma need more, like a 30-second trailer 😉 I am curious about how Jung Eum's Kim Hye Jin goes from cute to ugly and back to pretty. Since she was pretty to begin with, then I'm hoping her "ugly" transformation won't be something that needs to be corrected surgically. Maybe she'll just be dressed homely?
She Was Pretty will premiere on September 16th.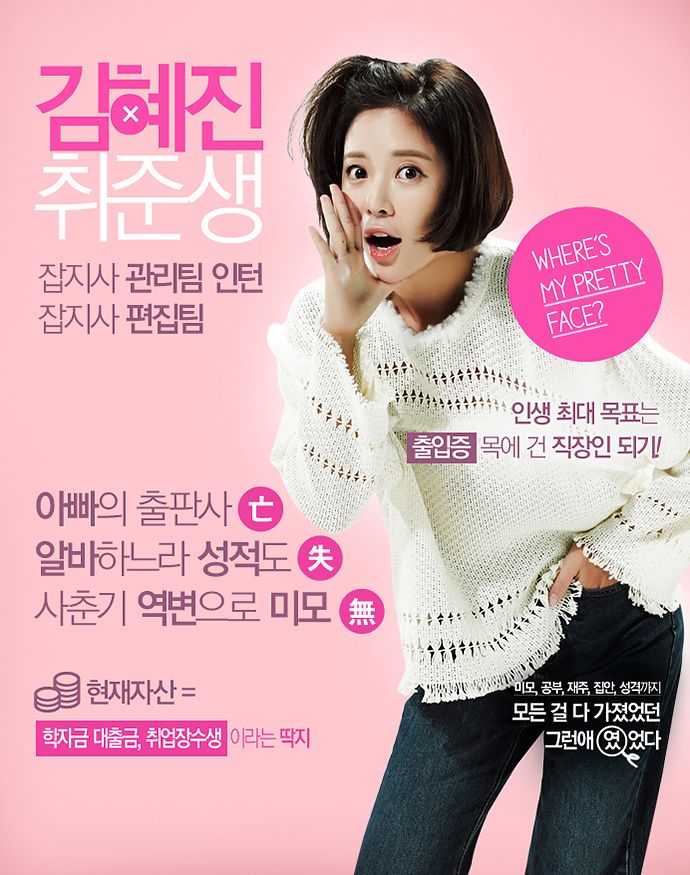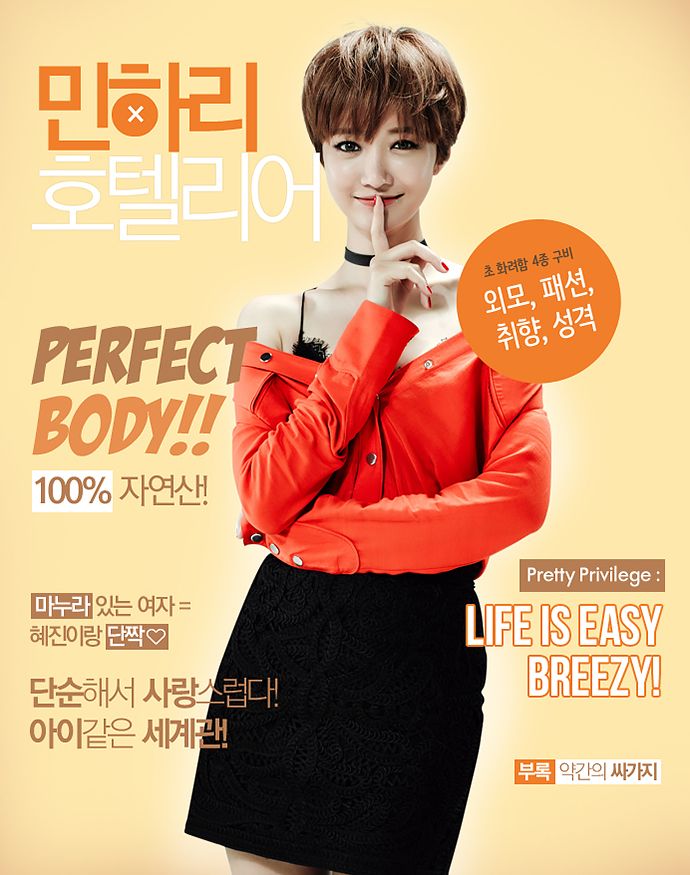 Source  |  She Was Pretty Official Website