Sorry, but Hwang Jung Eum is not ugly at all in She Was Pretty! She's cute, and she is especially one in these pictures with Go Joon Hee, whose character will be a very good friend and roommate of hers in the show. Their relationship will become complicated as Joon Hee's Min Ha Ri falls for Park Seo Joon's Ji Sung Joon, who happens to be the first love of Jung Eum's Kim Hye Jin.
It'll be compelling—I am hoping—to watch the dynamics of this friendship, and I am already rooting that they work it out! After all, there's more than one hot male lead on the show 😉 Heh. As tempting and reliable as it might be to transform Ha Ri from good to overly jealous baddie, I'm really hoping that won't happen. It's my wish that her jealousy will be relatable enough that as a viewer, I won't be turning my back on her.
We can see their friendship start to develop next week, when She Was Pretty pemieres!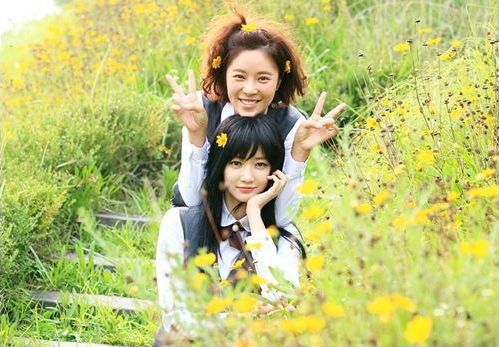 Source  |  stoo.asiae.co.kr