Mind you, the show isn't due out till December, but the hype around Cheese In The Trap is slowly growing. Park Hae Jin's agency, WM Company, have released the first official stills of Park Hae Jin as university senior Yoo Jung.
He looks like a regular college student, dressed in a button-down top, jeans, and sneakers. The backpack slung over his shoulders makes it even more believable 🙂 He must have had a late class, as he walks along a path (on campus?) at night.
His countenance is kind of hard to read … he seems cool and a bit pensive … Wonder what's occupying his thoughts …
Although he seems pretty much the ideal guy, Yoo Jung has a dark/dangerous nature to him. Will viewers (who've never read the webtoon) find out on the first episode? Well, I'm curious!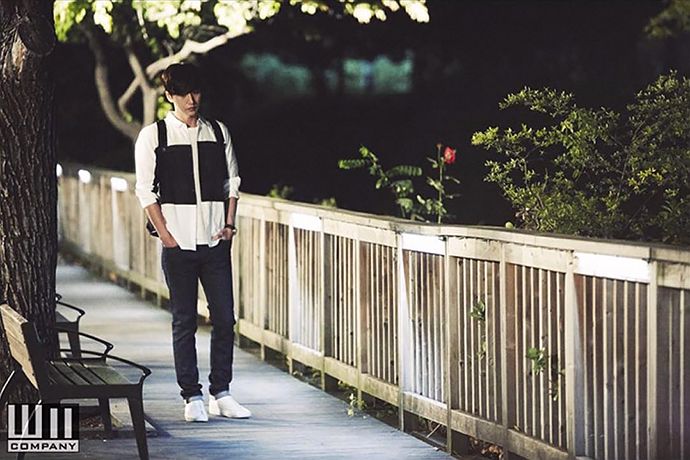 Source  |  WM Company FB