Recently, the four leads of Bubblegum—Lee Dong Wook, Jung Ryeo Won, Lee Jong Hyuk, and Park Hee Von—caused lots of laughter during a poster shoot for the show.
The actors displayed their great chemistry with each other, making different faces for the camera. Their hammy expressions and gestures created an enjoyable atmosphere for the entire production staff.
I'm even more anxious for this show, knowing that this cast gets on very well with each other, being confidently nutty together. 😀
Bubblegum will premiere on October 26 on tvN!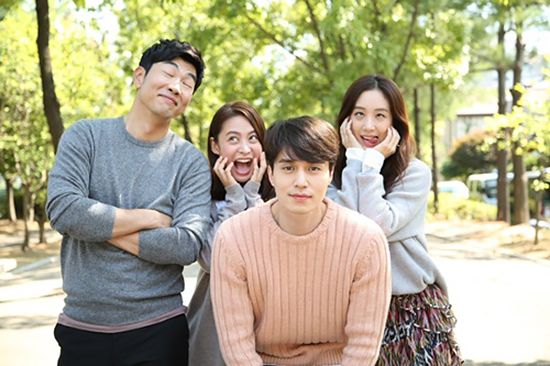 Source  | Newsen