Jung Ryeo Won and Lee Dong Wook go on a playground date for the official posters for Bubblegum.
The couple has a preference for riding the swings, as they rock back and forth side-by-side together. The gleeful reaction on her face matches his as he also pushes her high off the ground in the other poster.
Perhaps these posters capture the beginning of their characters' romance?
Bubblegum will premiere on tvN on October 26!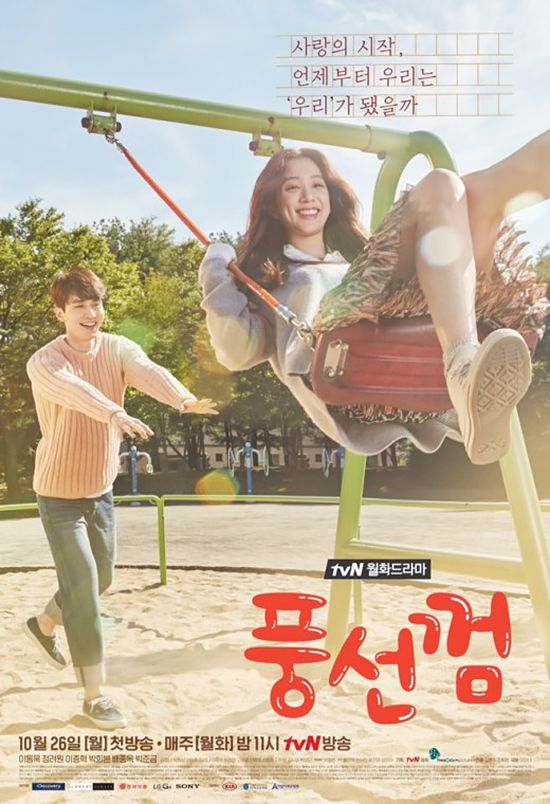 Source  |  TV Report