With first leads and second leads firmly on board, Oh My Venus held its first script reading last October 10th at the KBS Annex in Yeouido. (It's interesting that Jung Gyu Woon has signed on to be the second male lead in another "makeover" drama.)
The leads, So Ji Sub and Shin Min Ah, famously worked together as GIORDANO's models a couple of years ago, and so, this drama pretty much feels like a long time in the making. People have been waiting/wanting to see them together in something more substantial than a CF 😉 Hmmm … if this is possible, then, is there hope for a drama with Min Ah and real life beau Kim Woo Bin?
For those who aren't familiar, Oh My Venus is about a zaftig lawyer who was a former uljjang hoping to regain her former looks and body, so, she enlists the help of a popular personal trainer to the stars. Of course, they fall for each other in this KBS rom-com.
It is said that the entire cast showed fantastic teamwork during the table read, and all the actors whipped up a passionate atmosphere. Everyone promises to deliver their best while creating a fun working environment.
Oh My Venus is set to air on November 16.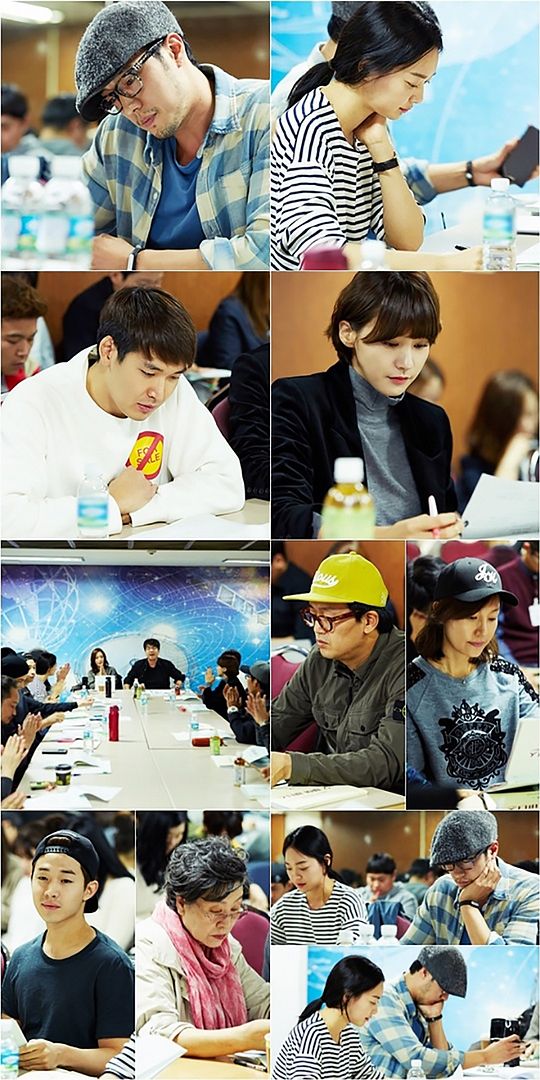 Source  |  Newsen