Pretty much until the early part of the upcoming new year, we'll be immersed in everything Yoo Seung Ho as the actor rolls out a whopping comeback that includes two dramas and a couple of films. We're gonna have some very happy pampered fans. Heh.
On November 24, the 8-episode Imaginary Cat will premiere, and so, marketing for it will probably become more fervent in the next few weeks.
Today, stills of Yoo Seung Ho with the rest of the cast at the drama's first script reading have been released. This latest promotion follows the release of an 11-second teaser a couple of weeks ago.
The table read was held in a conference room at the MBC Dream Center. The show's star was joined by Jo Hye Jung, Park Chul Min, Mamamoo's Solar, Choi Tae Hwan, and more.
PD Lee Hyun Joo told the cast that it's an honor to be working with good actors, encouraging everyone to create a good show together.
Seung Ho was said to have had amazing concentration while Jo Hye Jung was cheerful and expressed the cute charm of her character. Looking at these stills, it seems everyone had a good time doing their job 😉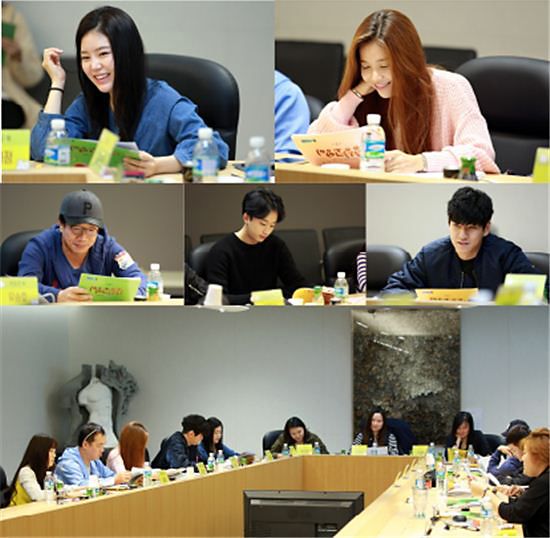 Source  |  Newsen