Even when they're sweaty, they're pretty! Really, life is not fair!
KBS has unveiled the first poster for Oh My Venus, and it has a rather simple concept that straight up reflects the plot of the show.
On the pink poster, the two leads are dressed in workout clothes, and by the looks of their glistening skin, they clearly have been exercising. So Ji Sub gives his familiar smoldering gaze while holding onto the towel hanging about a beaming Shin Min Ah's neck.
I'd be smiling, too, if So Ji Sub were that close to me! 😉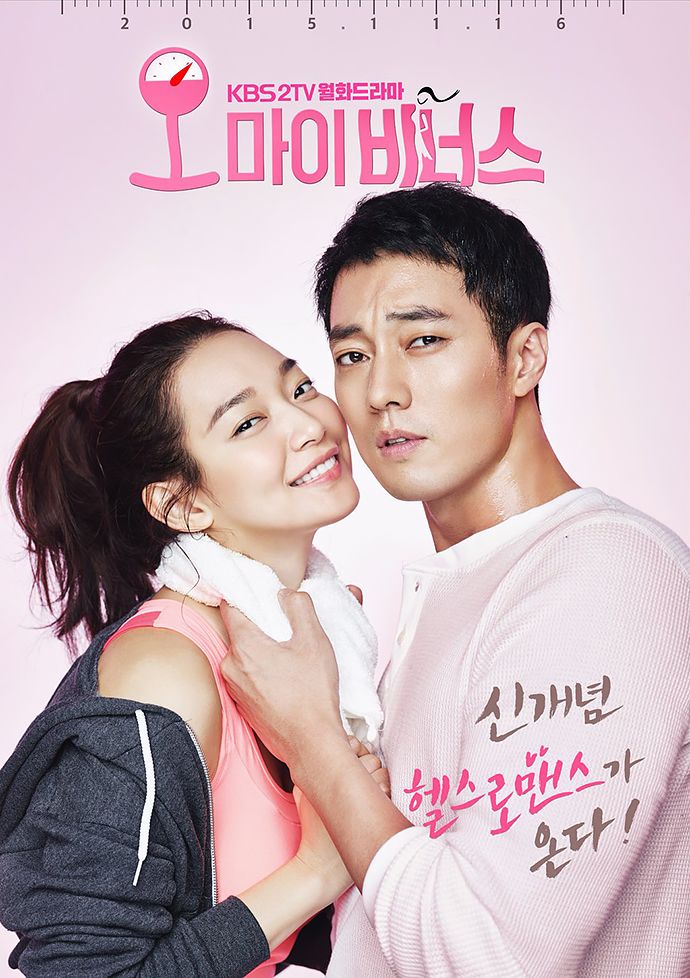 Source  |  @KBSWorldTV